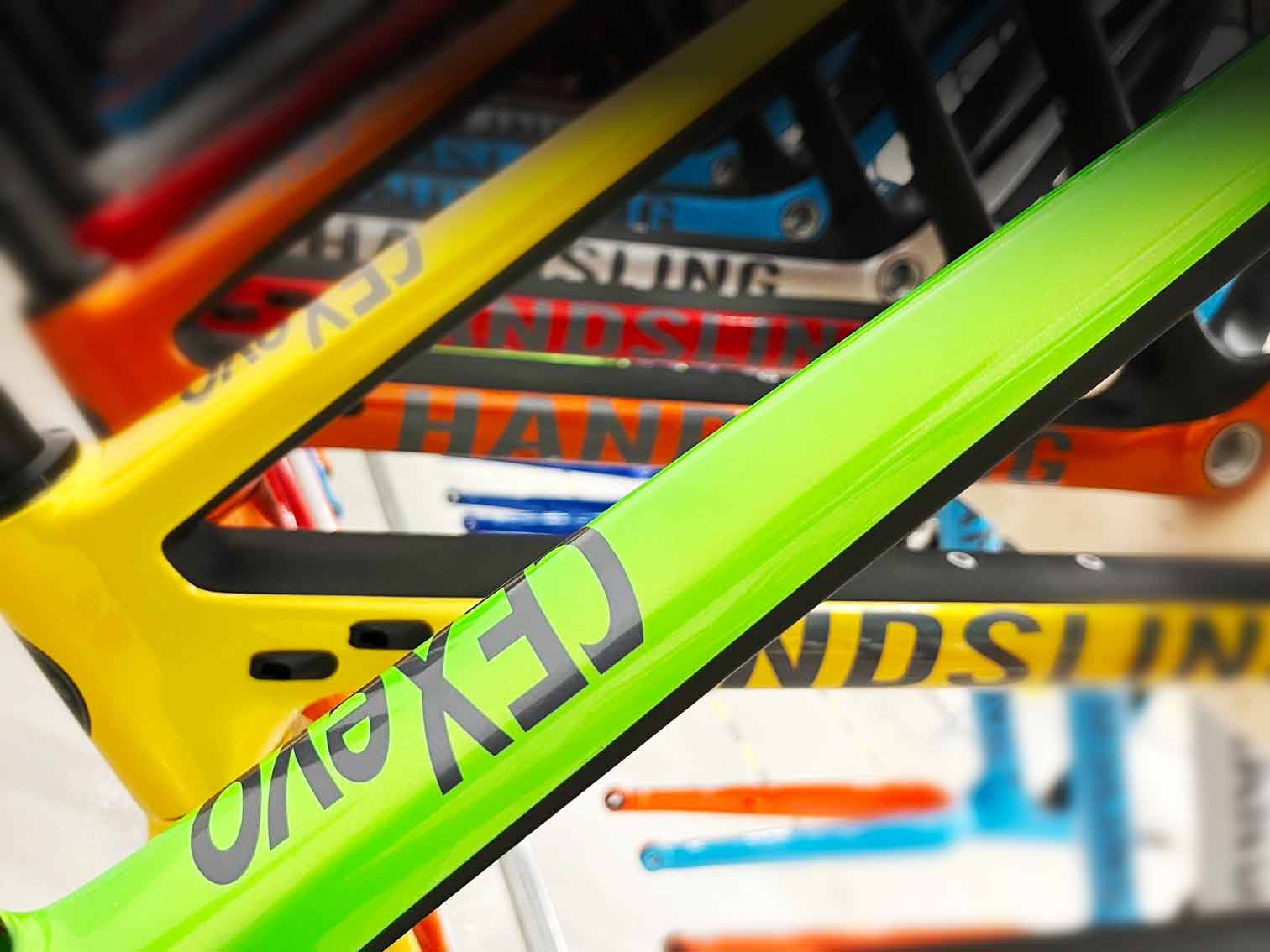 CYCLOCROSS & GRAVEL FRAMES
Lightweight, super tough UCI-approved carbon frames built for speed off-road
TOUGH. LIGHT. DURABLE.
Handsling CEXevo
The versatile, UCI-approved Handsling CEXevo is tough, light and durable, ideal to cope with the rigours of cyclocross racing and fast gravel riding.
Included with CEXevo frameset:
Handsling headset 1 1/8th to 1.5"
Handsling seatpost clamp
Handsling Superlight 12mm thru axles 
The UCI-approved frame is available in five sizes and 15 limited edition colours.
Contact us for more information: tel. 01420 612700 or email sales@handslingbikes.com
Handsling owns the moulds used to make the CEXevo from high-performance Toray T800 carbon, allowing control over the production process
Internal EPS moulds are used for increased carbon compaction, making the frame lighter, stiffer and more robust
A bladed fork with shalllow rake offers toe clearance and ride stability
12mm thru axles front and rear
Excellent tyre clearance front and rear offering plenty of room to cope with even the muddiest cyclocross race, or a gravel friendly, maximum tyre size of 45mm (depending on tyre brand)
Relaxed geometry creates a stable ride, affording quick and confident descending
Flexible seat stays enhances rear wheel traction
Climbs with speed and efficiency 
Long, narrow seat stays add flexibility into the frame
Thinner 27.2 seat post aids comfort
Big clearance for big volume tyres
The frame is an excellent climber, and easy to run with or carry over obstacles when the going gets tough
Frame weight: 820g for a 52cm frame. Front fork weight is 350g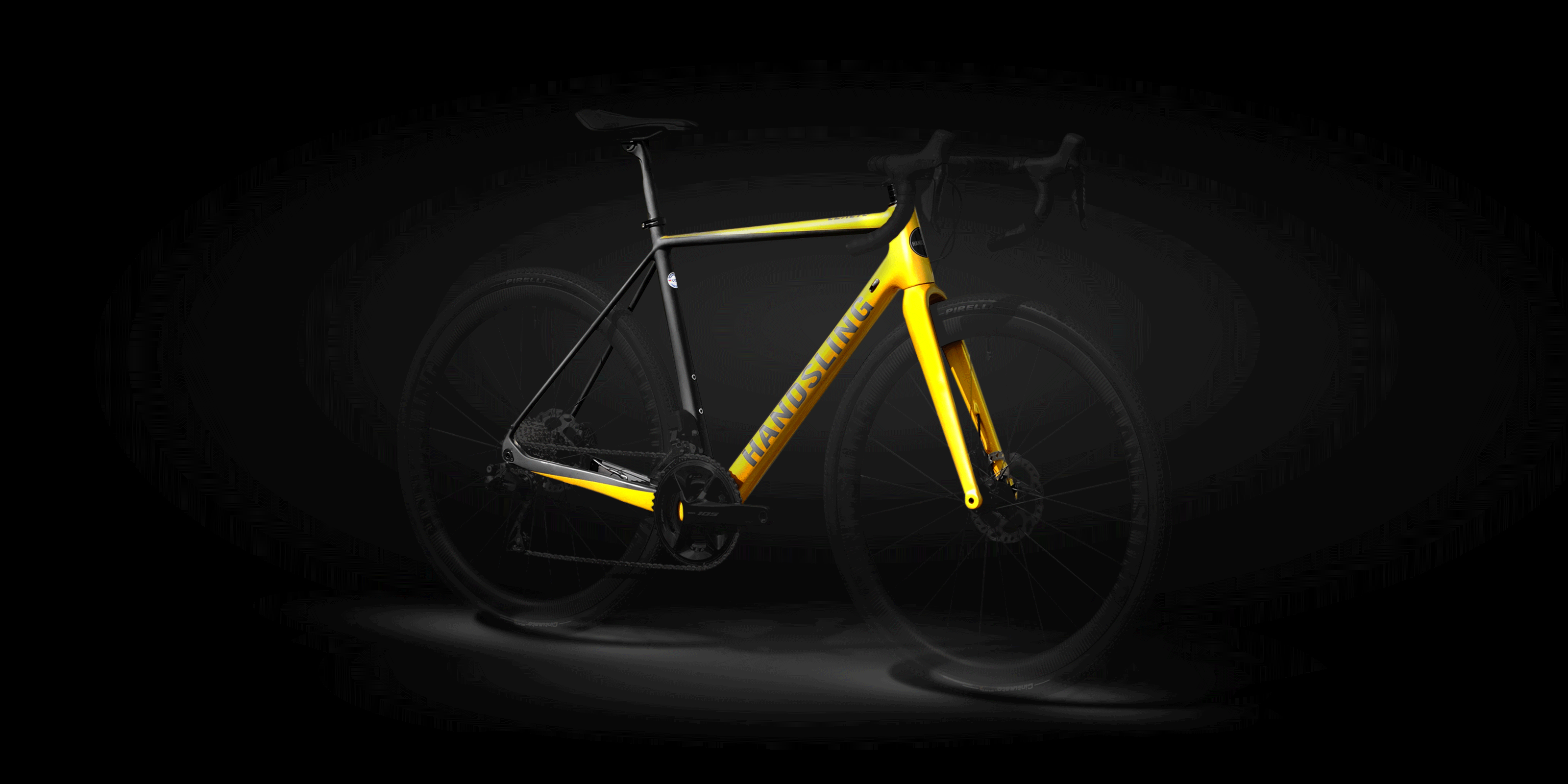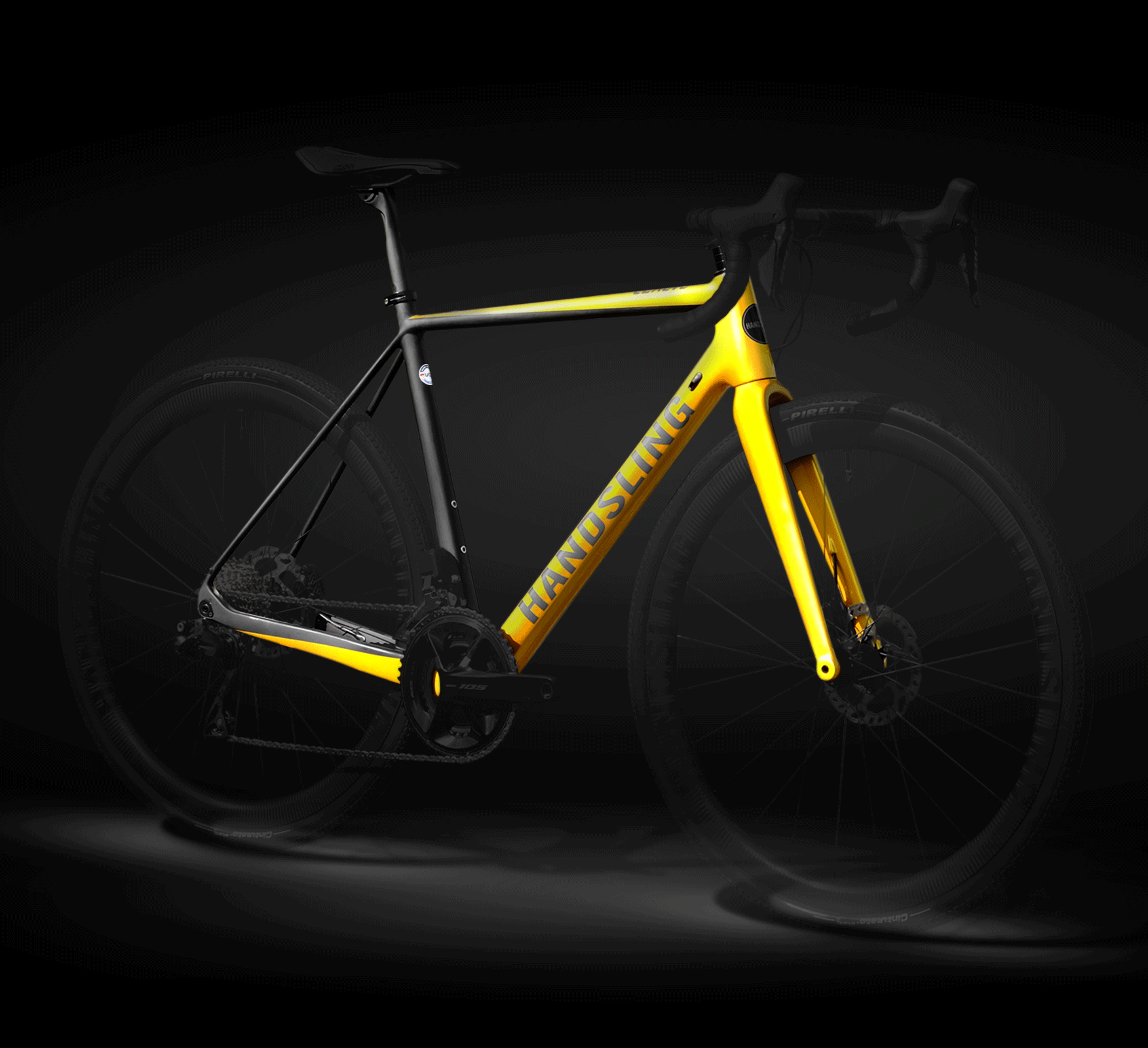 BSA bottom bracket shell
BSA bottom bracket shell
Toray T800 high-performance carbon 
1 1/8th to 1.5" steerer tube
Clearance
Clearance for up to 45mm tyres (depending on tyre brand)
12mm thru axles front and rear
Share useful information about your product features.
CEXevo Geometry & Dimensions
Carbon frames are manufactured in the Far East using moulds that are owned by Handsling. This provides full control over the production process and makes each and every model exclusive to the brand.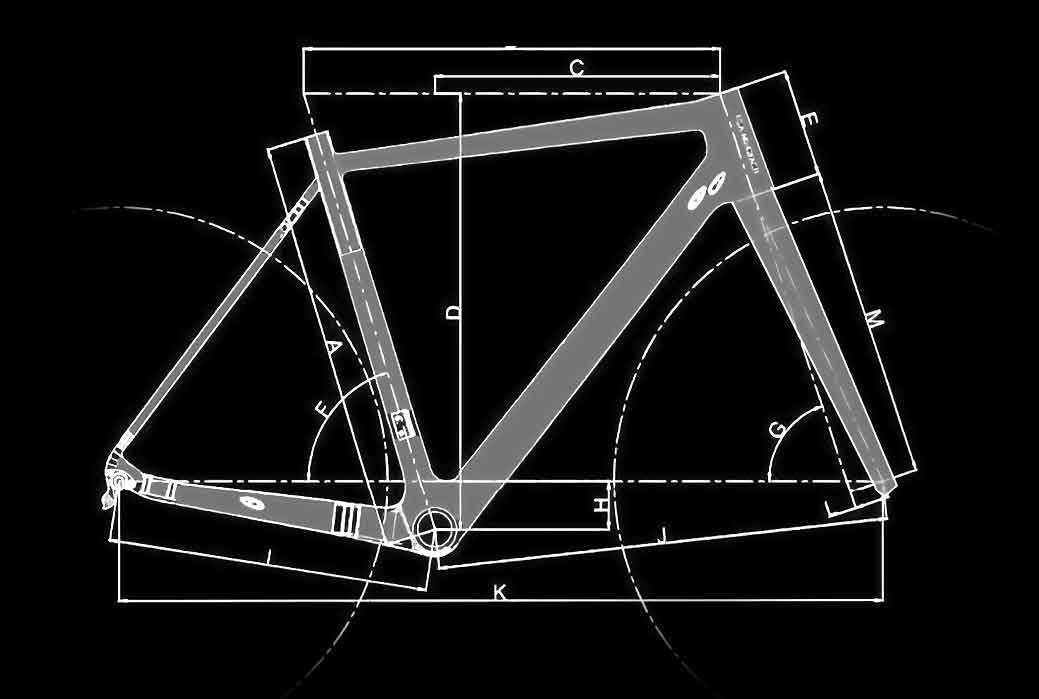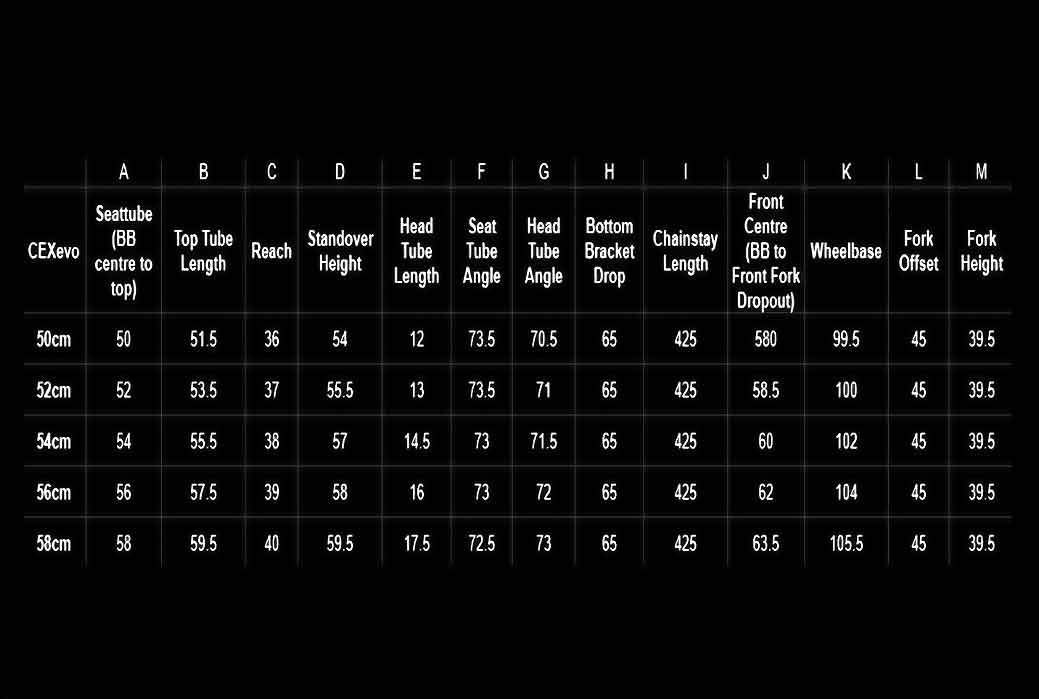 I ride the CEXevo at elite level cyclocross in the UK National Trophy Series. They're super light and stiff, handle well
The bike is light, which helps over cyclocross hurdles, yet stiff enough for good power transfer in differing conditions and terrain.
The CEXevo is amazing; really inspired confidence with stability blended with tight handling.
Very positive experience highly recommend their service and bikes. Took time on my questions and excessive pondering.
I seem to have a long list of things that the Handsling team are helping out with - advice / adjustments / fitting / etc... literally nothing seems too much to ask. So in short - the whole team has been fantastic - at no point has this felt like a 'transaction' - I feel like I've got a 'family' who are as passionate about the sport as I am!
When I ride it on asphalt, I feel like I am on my road bike and when on gravel it feels as stable as a MTB. Cool!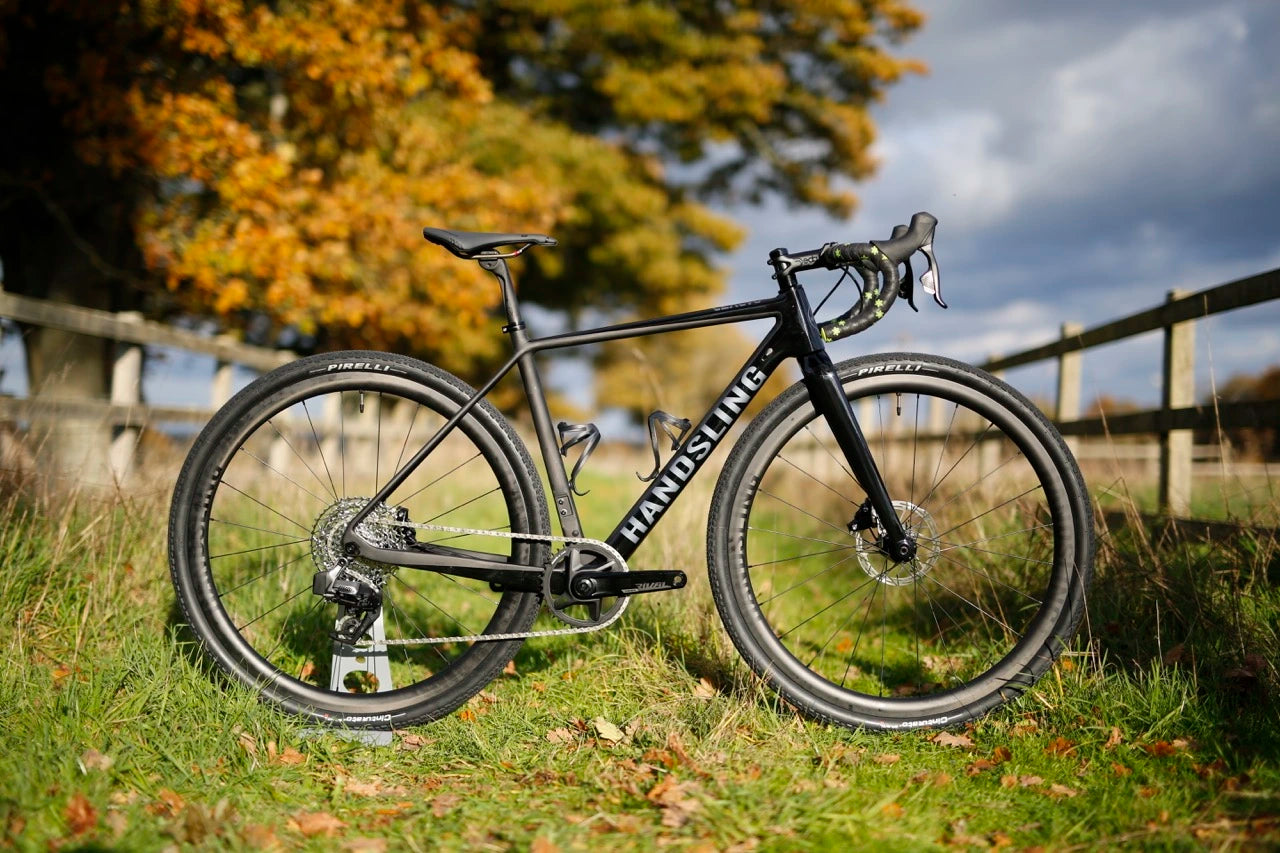 Book a test ride?
Book a test ride today at Handsling's UK workshop. Or schedule a video call with the sales team.
Book a test ride