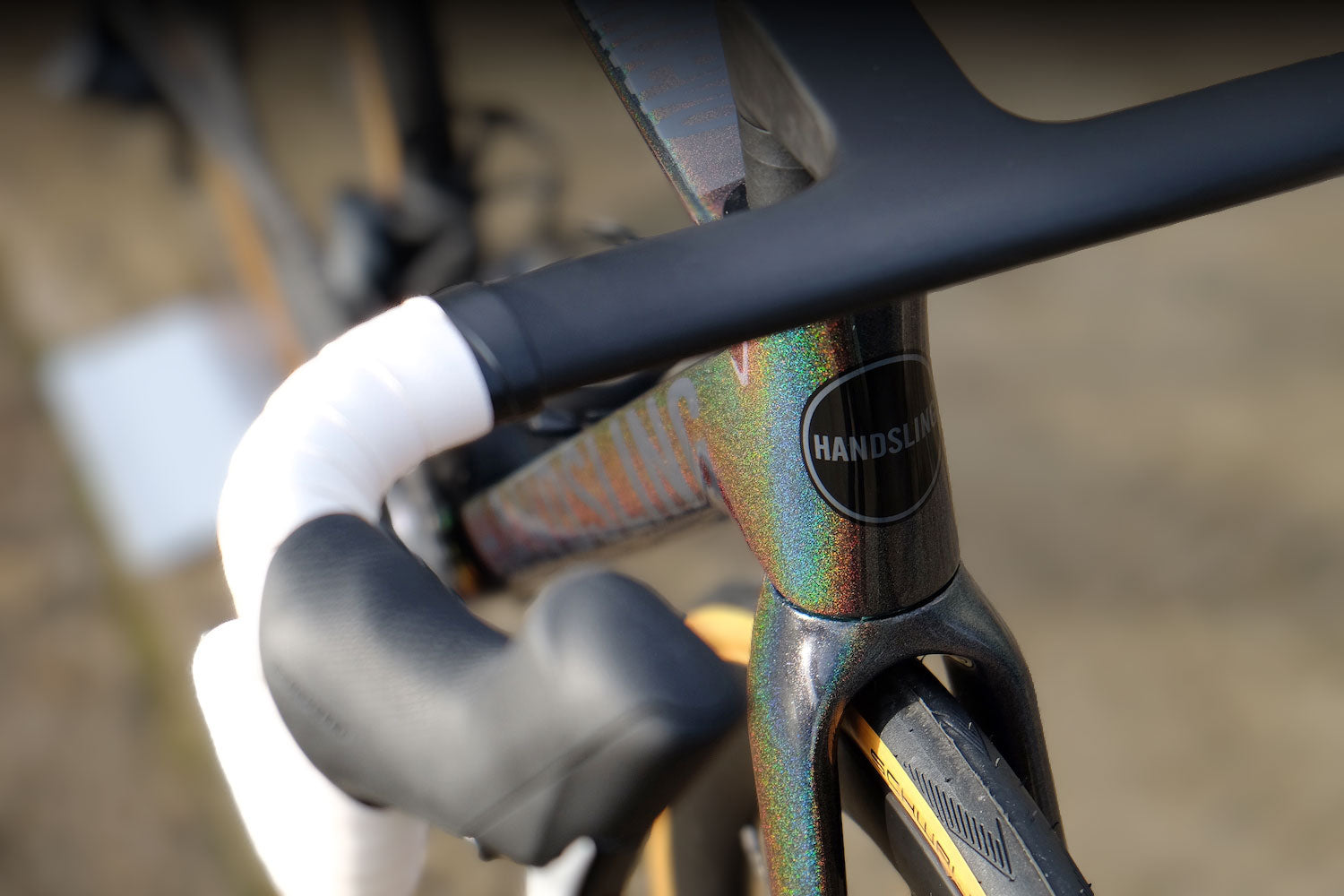 BIKE BUYING CONSULTATION
Handsling offers a personalised consultation to help you find the right bike for your needs and budget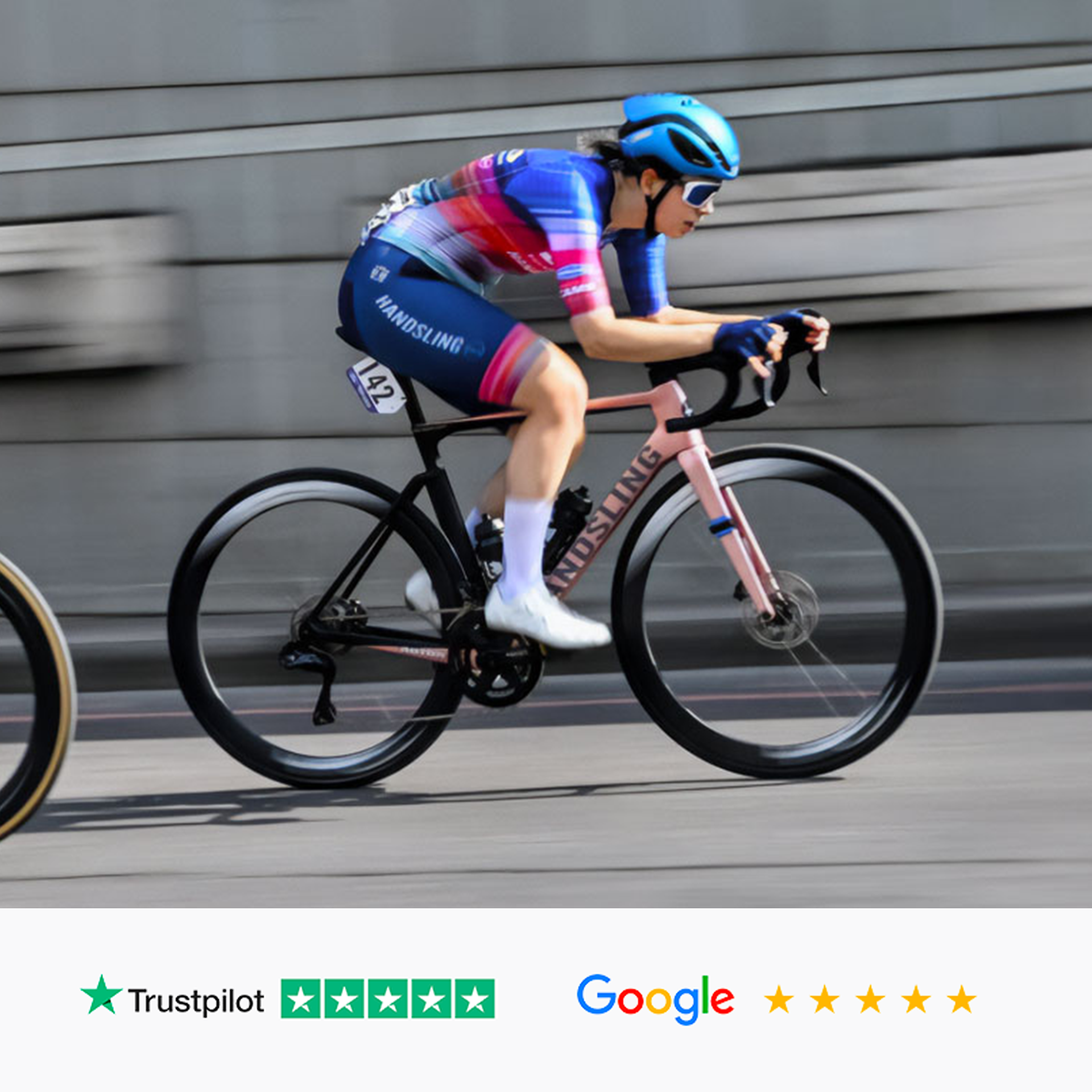 STEP 1 - Contact Us
Email, call or contact via Messenger
Discuss bike and frame options in-person, over a video call or via social media and website chat.
Contact us for more information: tel. 01420 612700 or email sales@handslingbikes.com
Want to see the bikes in person? You can book an appointment to visit our workshop via the contact form at the bottom of this page.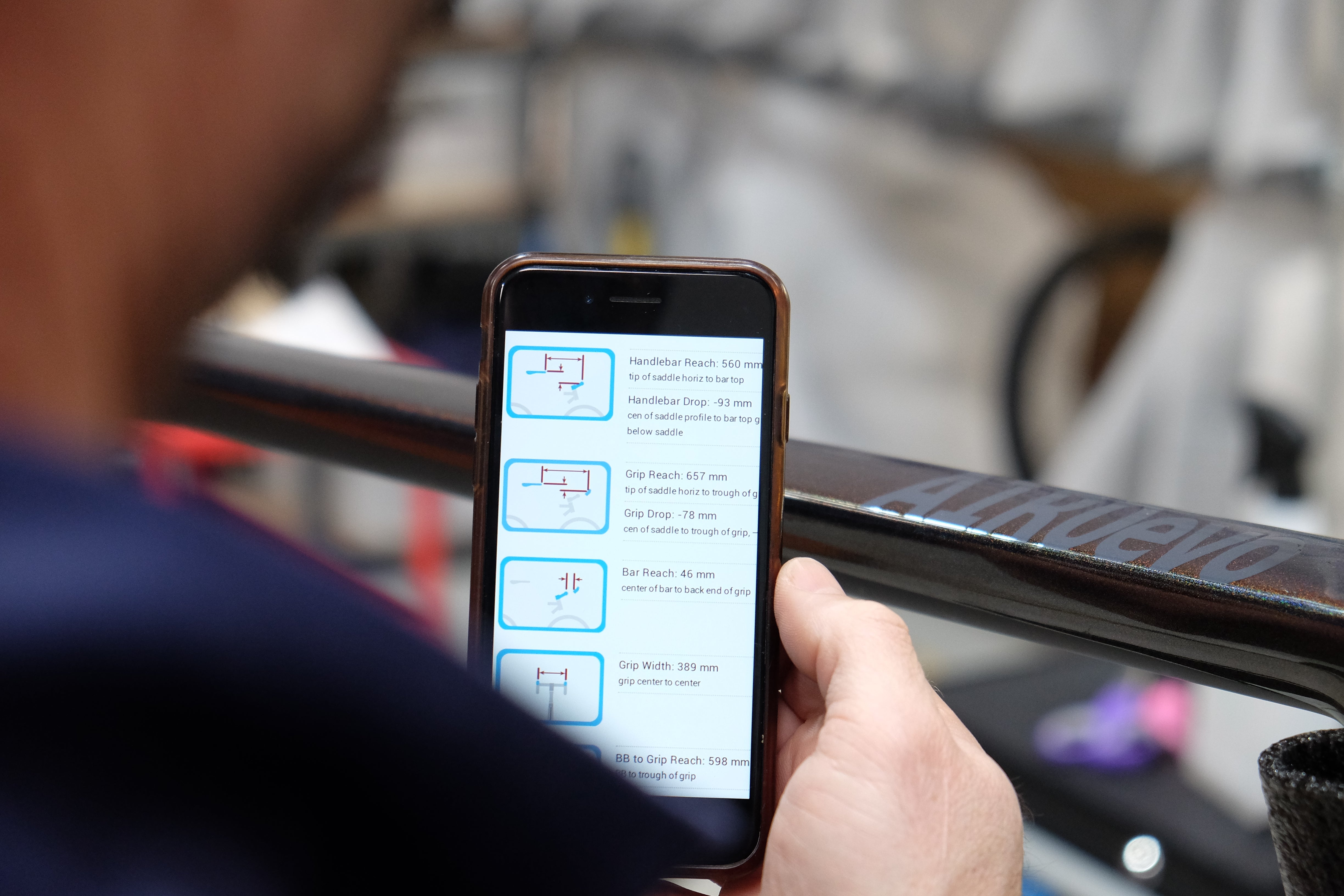 STEP 2 - Taking Measurements
It's not one size fits all
Measurements are taken from an existing bike or professional bike fit to match the rider to the correct sized frame and handlebar. We have an online bike fit tool that can recommend adjustments.
Test rides can be booked at our workshop.
Submit your Measurements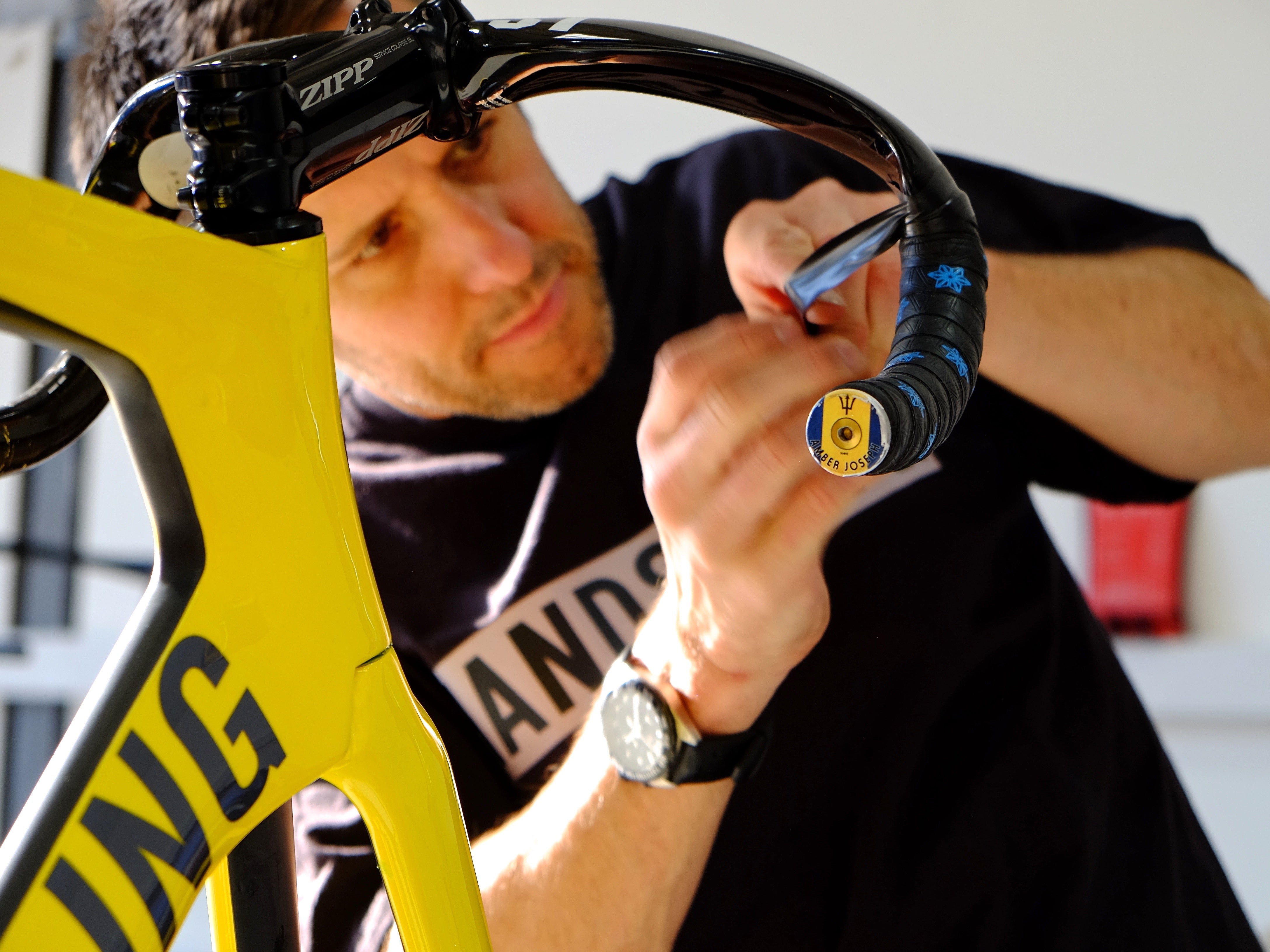 STEP 3: Spec your bike
The small details make it yours
Once you are sized to a frame and handlebars, Handsling helps you select the right groupset, wheels and other components from a wide range of leading brands.
Choices are available on gear ratios and crank length, wheel depth and tyre width, right through to saddle dimensions and bar tape style.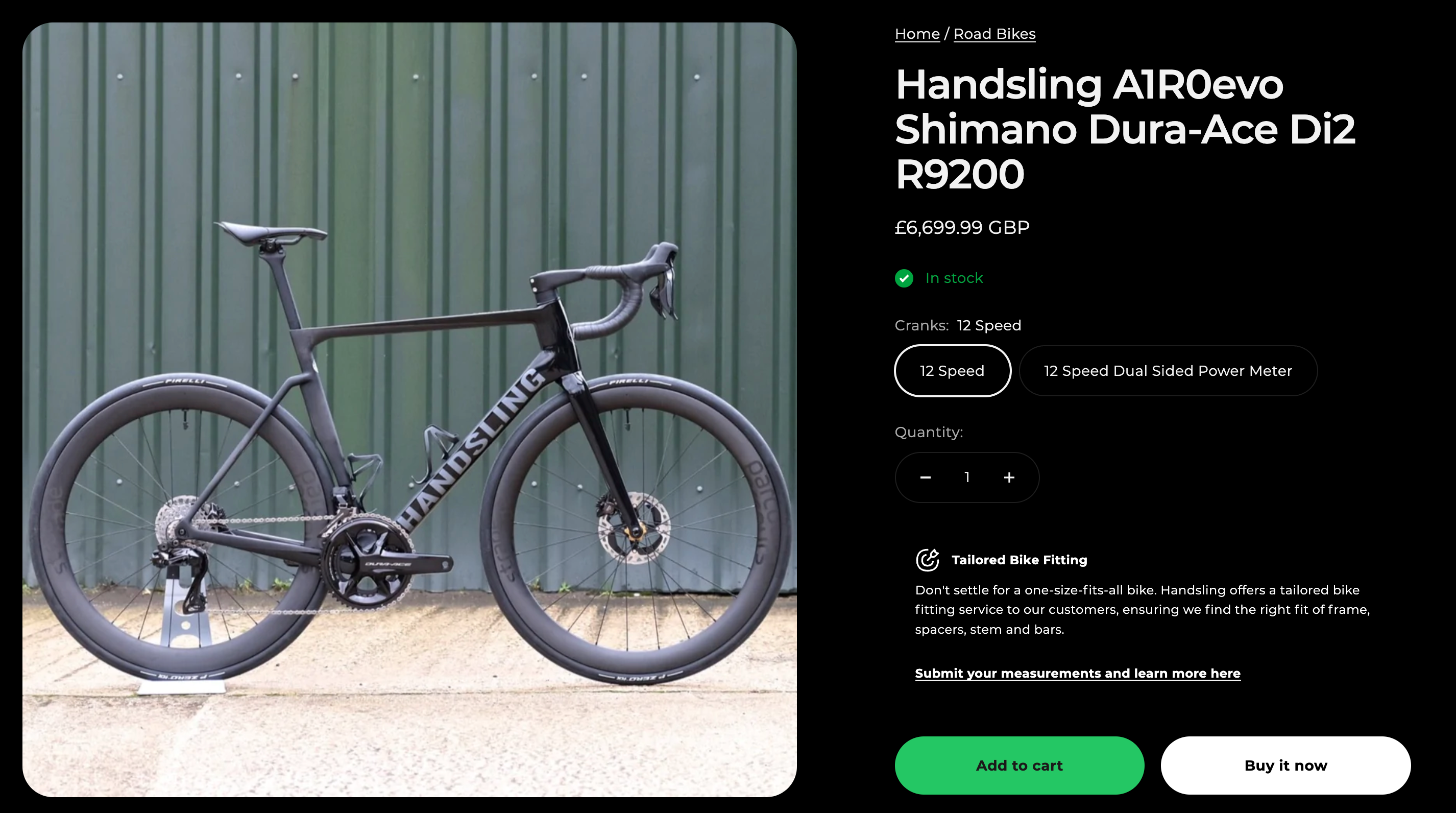 STEP 4: Ordering
Place your order and make a payment
Bikes can be configured, ordered and purchased directly from the website - a member of our team will then be in touch to confirm the spec.
Alternatively if the sales team contact you before you buy, they will usually invoice you directly.
For non-UK orders, the price does not include UK VAT and orders will be liable for import duty and VAT in your home country.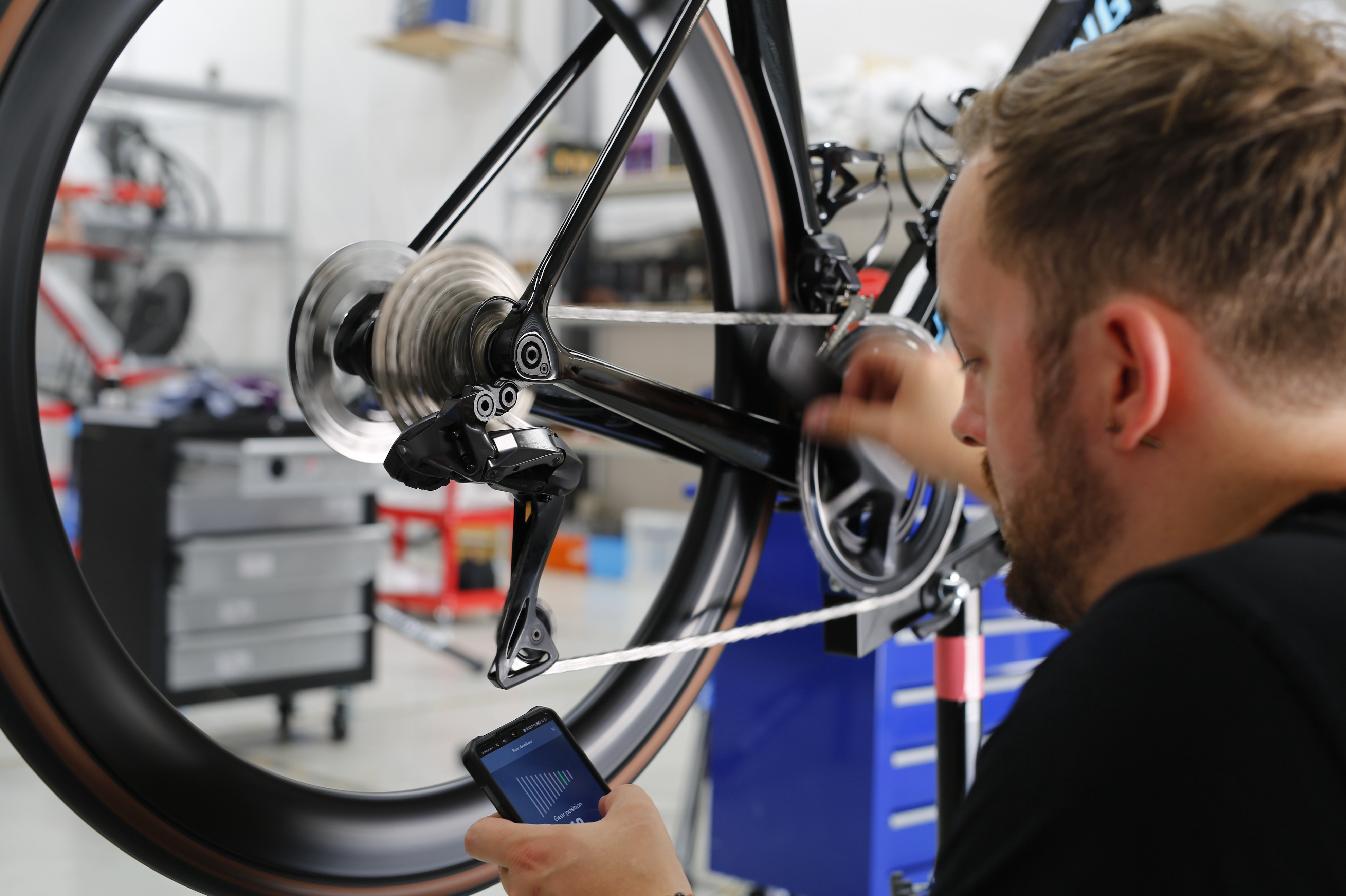 STEP 5 - The bike build
One bike, one technician
Once a frame is on a workstand ready to be built up, a qualified workshop technician will contact you to confirm the specification and check your measurements. They will provide regular updates during the build process.
All bikes are quality checked before handover.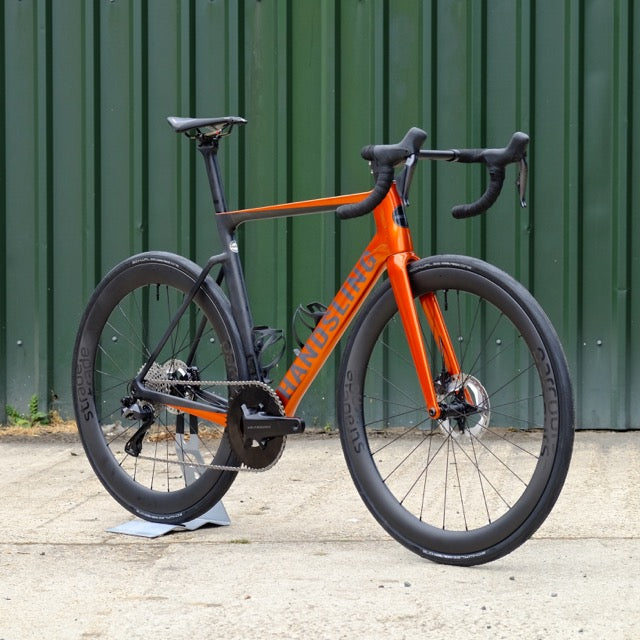 STEP 6 - Delivery
New bike day
Your new Handsling bike will be shipped to you via courier.
Alternatively bikes can be collected in person from our Hampshire workshop.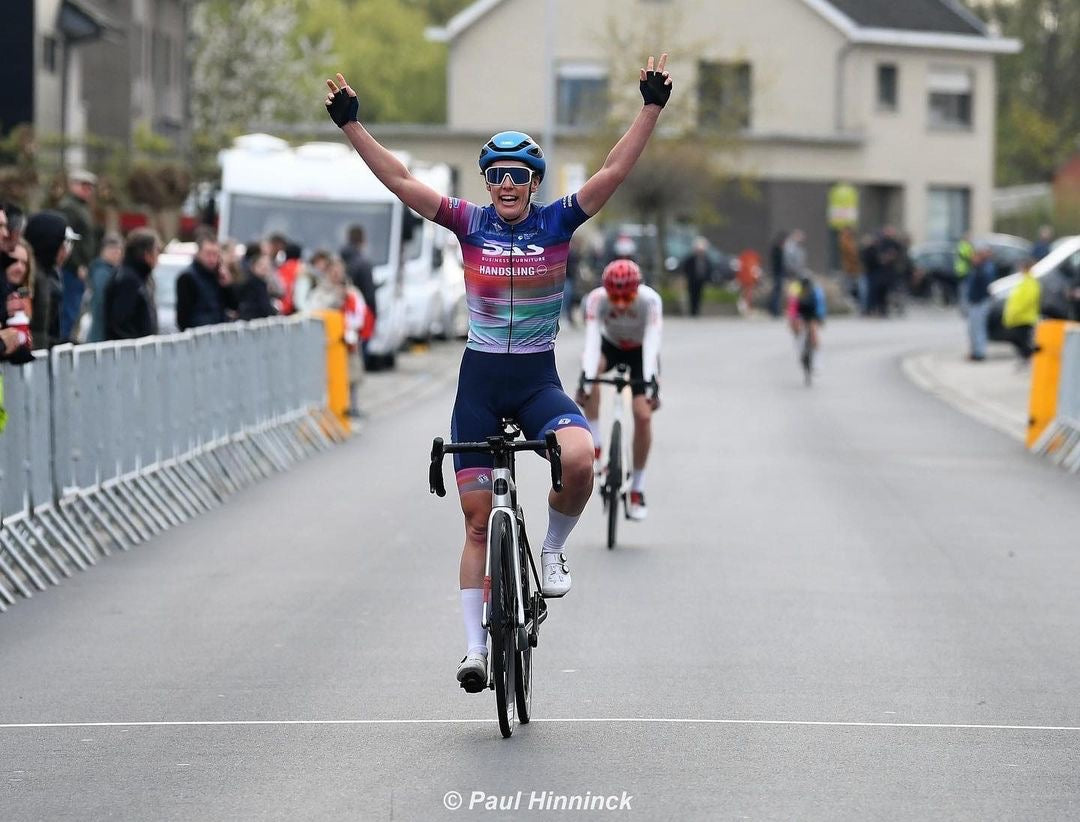 Experience the Handsling Difference
They know the product inside out and you get a bespoke service from someone who is genuinely interested in getting you a product which is just for you.
They helped me get the right setup and were flexible about me building the bike up myself. They have a high standard, demonstrated when a slight paint imperfection was noticed and fixing it right away.
Handsling are simply the best bike purchase experience available. A truly caring team with the most amazing bikes. My track bike is a joy to ride and I'm planning to get a road bike too. Just don't tell my girlfriend.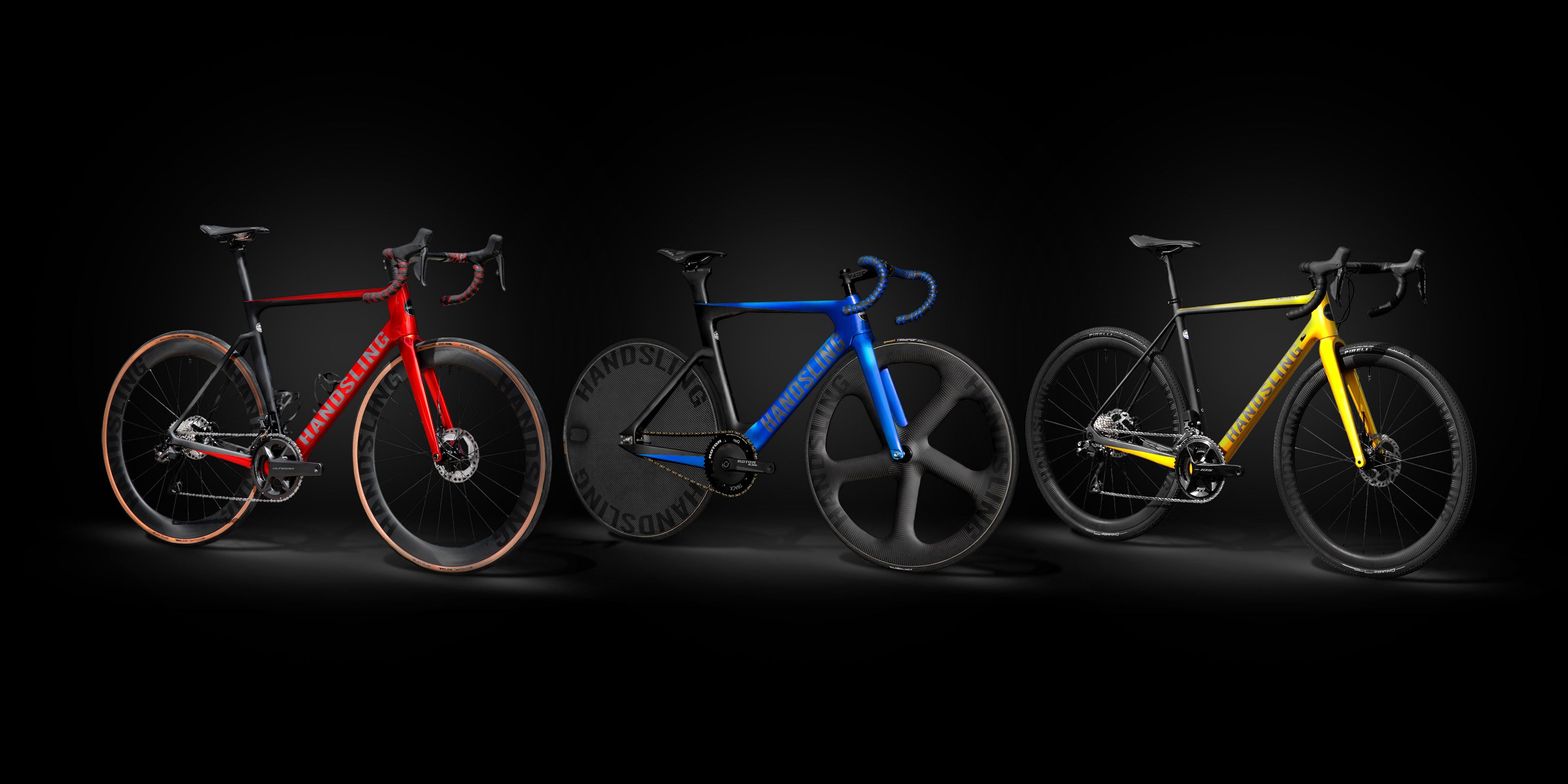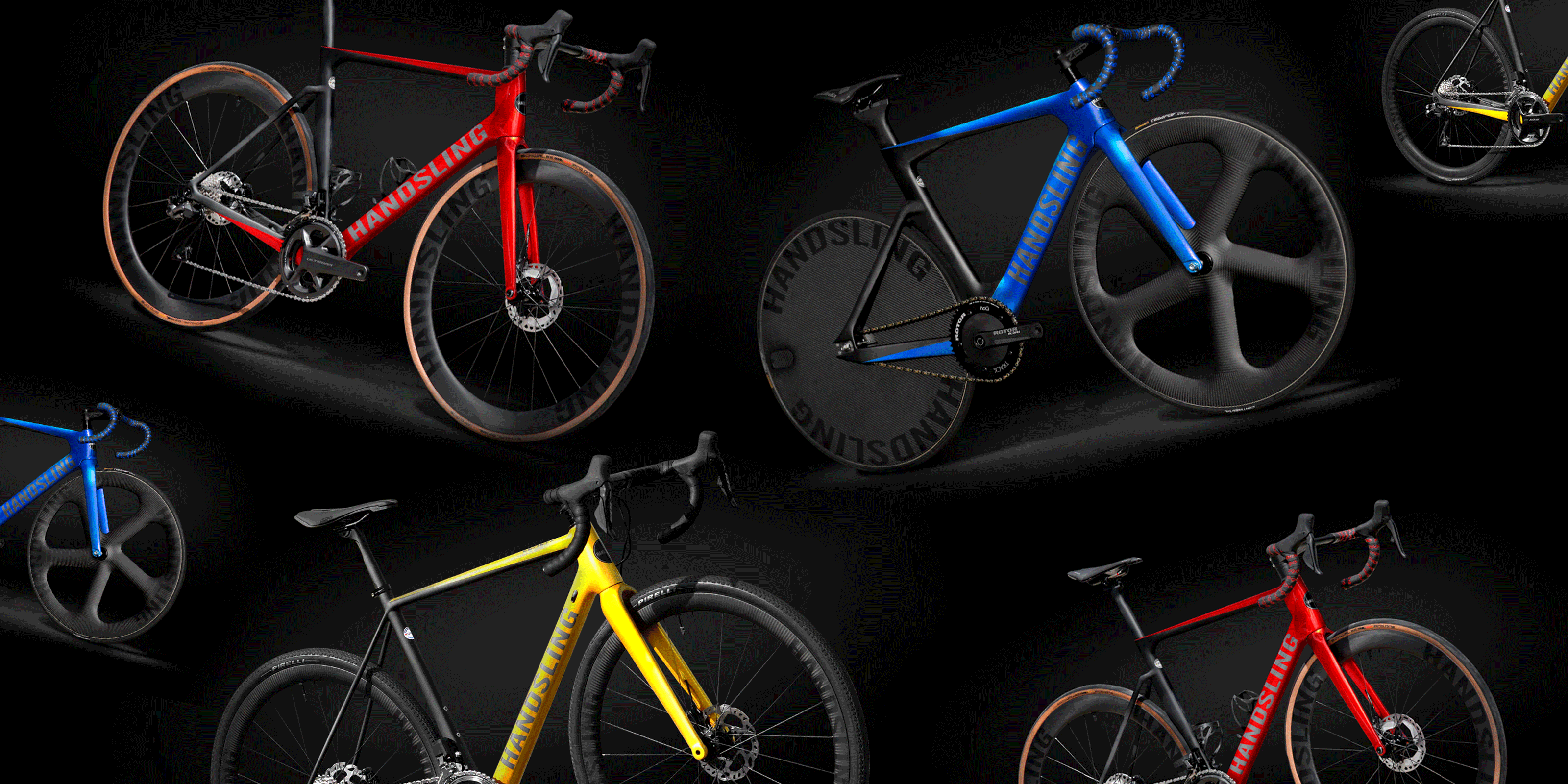 Bikes Available Now
Explore Handsling's in-stock bikes, available for custom assembly on a two-week turnaround.
Explore
Purchase your new bike via a cycle to work scheme
We accept Cyclescheme, Cycle Solutions, Green Commute Initative and My Benefits World. If you're paying via cycle to work schemes the way we take payments varies - this will be explained to you and depends on your personal tax rates
Find out more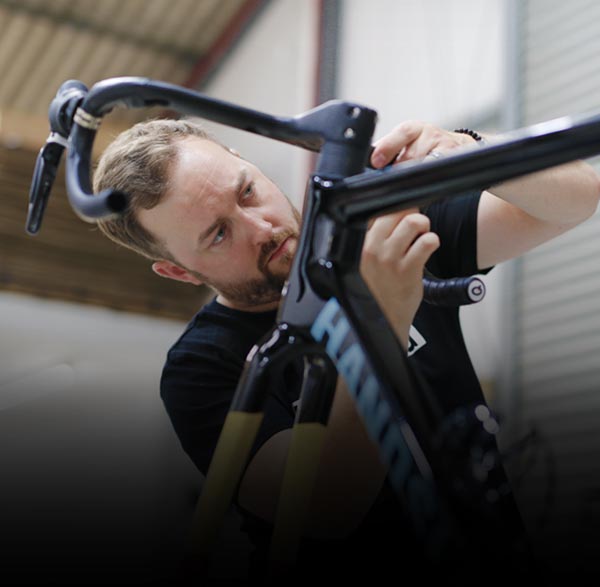 What's next?
Tailored Bike Fitting
A properly fitting bike is essential for achieving peak performance and comfort on the road, track or trail, that's why we offer tailored bike fitting for our high-performance carbon bikes.
Explore