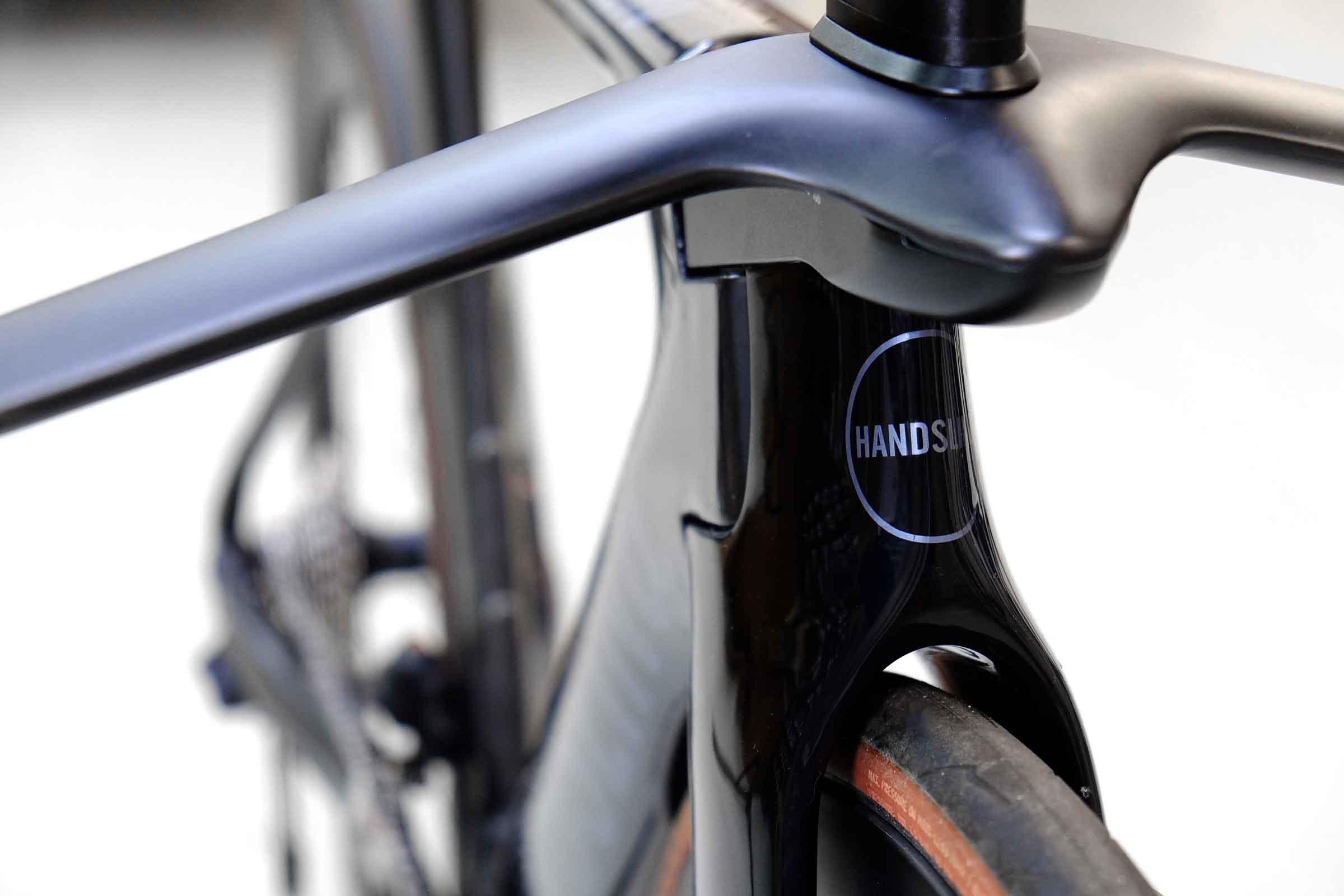 TIME TRIAL BIKES
UCI-approved carbon bikes offering elite level performance in the race of truth
Time-Trial
Handsling TSTRevo
'TSTRevo (pronounced TESTER-evo)'
Handsling has spent the past year developing the TSTRevo, a dedicated speed machine designed to help riders slice through the air in time trials and triathlons. A tester is a traditional term for a cyclist competing in solo events against the clock.

The frame is UCI-approved and utilises cutting edge aerodynamics. Every tube profile is aerodynamically optimised to help set that new personal best time.
The quest for speed is aided by a bespoke, fully adjustable, carbon time trial bar helping riders to reduce their frontal area and further cheat the wind.
Importantly, despite its aerodynamic shape, the frame still has exceptional stiffness, so that every watt of rider power is directed into forward motion.
Pre-order before January 2024 launch and received a free 4iiii Precision 3+ single-sided power meter worth £329.99.
Contact us for more information: tel. 01420 612700 or email sales@handslingbikes.com
The TSTRevo is the definition of a modern time trial machine. Its sleek aero profile and super-stiff carbon layup optimise every watt of power, yet it offers so much more than pure speed; the bike is stable and grounded, with the added confidence of disc brakes. Its modern geometry and adjustable cockpit allows you to achieve your optimum position. With the ability to fit up to 32mm tyres, it soaks up road vibrations, enabling you to focus on saving those vital seconds.
Manufactured using Toray T800, one of the most high-performance carbons on the market.
Internal EPS moulds result in increased carbon compaction to make the frame tougher, lighter and stiffer.
Carbon layup provides massively stiff headtube, downtube, bottom bracket shell, and chainstays for efficient power transfer.
Handsling controls all aspect of production and owns the moulds used to manufacturer the frames.
Rigorous testing procedures surpass ISO standards.
Designed 100% in-house and engineered by one of the best in the business. 
Integrated hidden cables provides aerodynamic efficiency.
Tube profiles are aerodynamic in real world conditions, no matter the wind direction.
Clearance for 32mm tyres to combine race-winning performance with enhanced comfort.
Short head tube enables a low aggressive position.
Steep seat tube angle places the rider further over the bottom bracket for pedalling efficiency.
Low slung base bar for aero efficiency and fully-adjustable cockpit.
Designed to accommodate modern wireless electronic disc-brake groupsets.
BSA external threaded bottom bracket.
Choose your colour from a wide range of options.
Available with a choice of disc and spoked wheels.
Bikes assembled in Handsling's UK workshop according to rider size and spec.
Fully-customised build options enable the rider to tailor the bike to suit riding style and budget.
Handsling offers Remote Tailored Sizing to provide and optimised fit
Customer service is Handsling's overriding priority.
Customer relationship goes beyond bike handover with ongoing support and technical advice.
Knowledgeable staff who are bike enthusiasts and naturally look after fellow cyclists. 
Limited lifetime warranty on frames.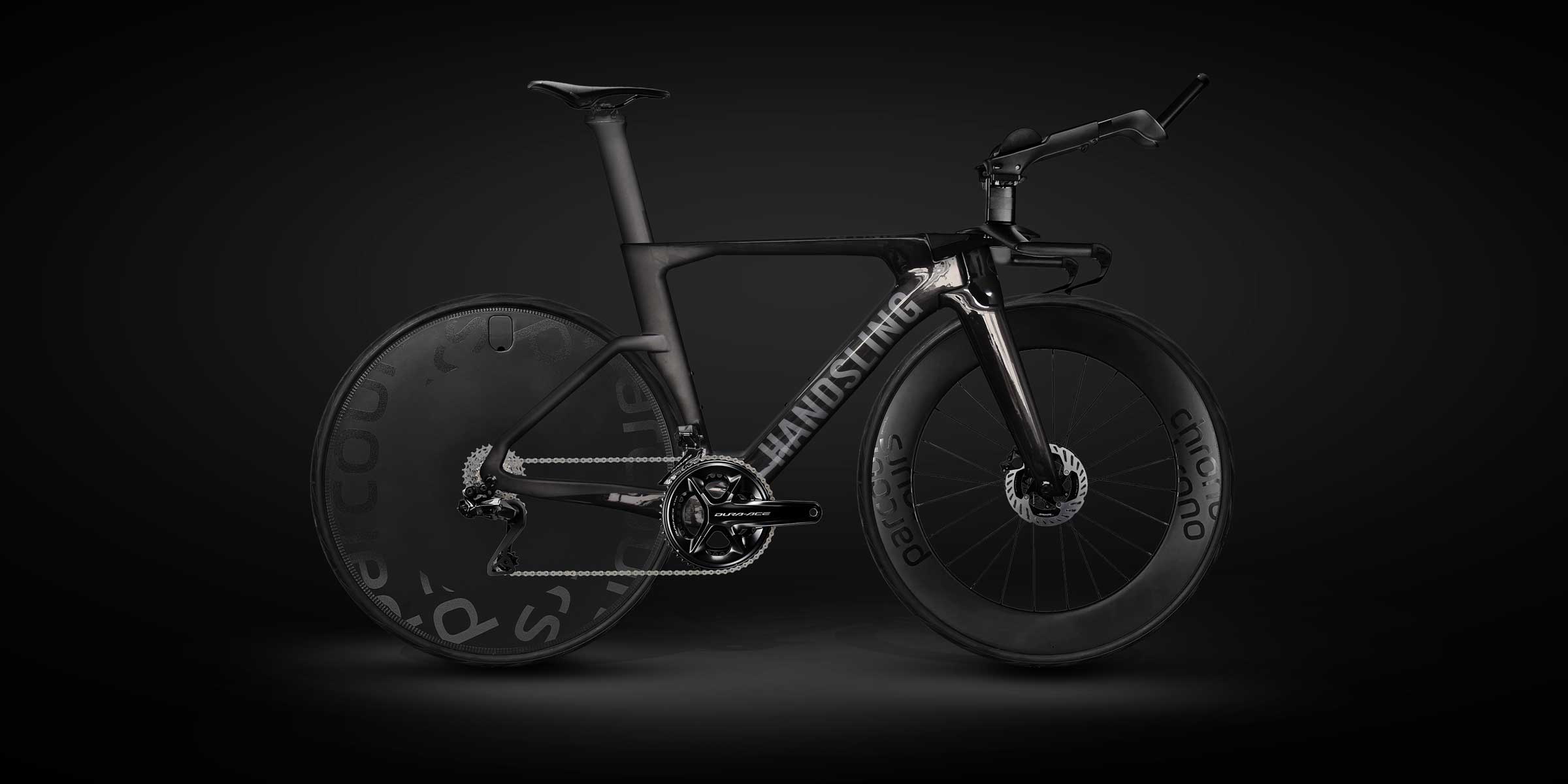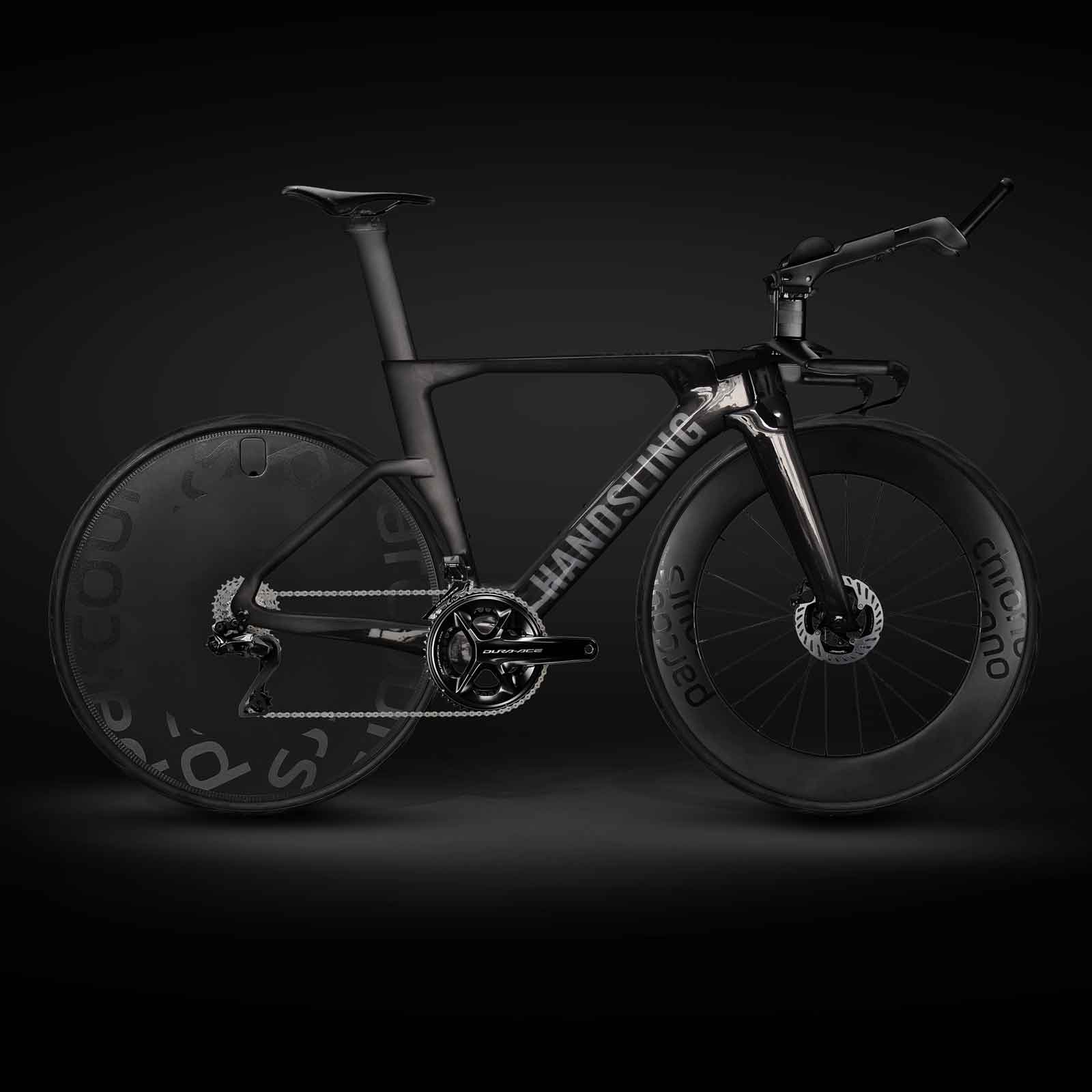 Tube profiles
Deep aerodynamic tube profiles designed to perform in real-world conditions
Tyre Clearance
Clearance for up to 32mm tyres, providing a smooth ride on poor surfaces
Cockpit
Carbon cockpit featuring 38mm wide base bar and adjustable aerobar extensions
Seat post
Bladed aero carbon seat post with non-stick seat clamp expander bolt
Power Transfer
Massively stiff chainstays and bottom bracket area for maximum power transfer

Ride Now, Pay Later
Spread the cost of your new bike with monthly payments at 0% interest*
*T&Cs apply. Splitit never adds any interest. Only available on purchases over £3,000.00. 25% deposit required.
Learn more
Time-Trial Bikes
Ready to go complete bikes with different groupset options.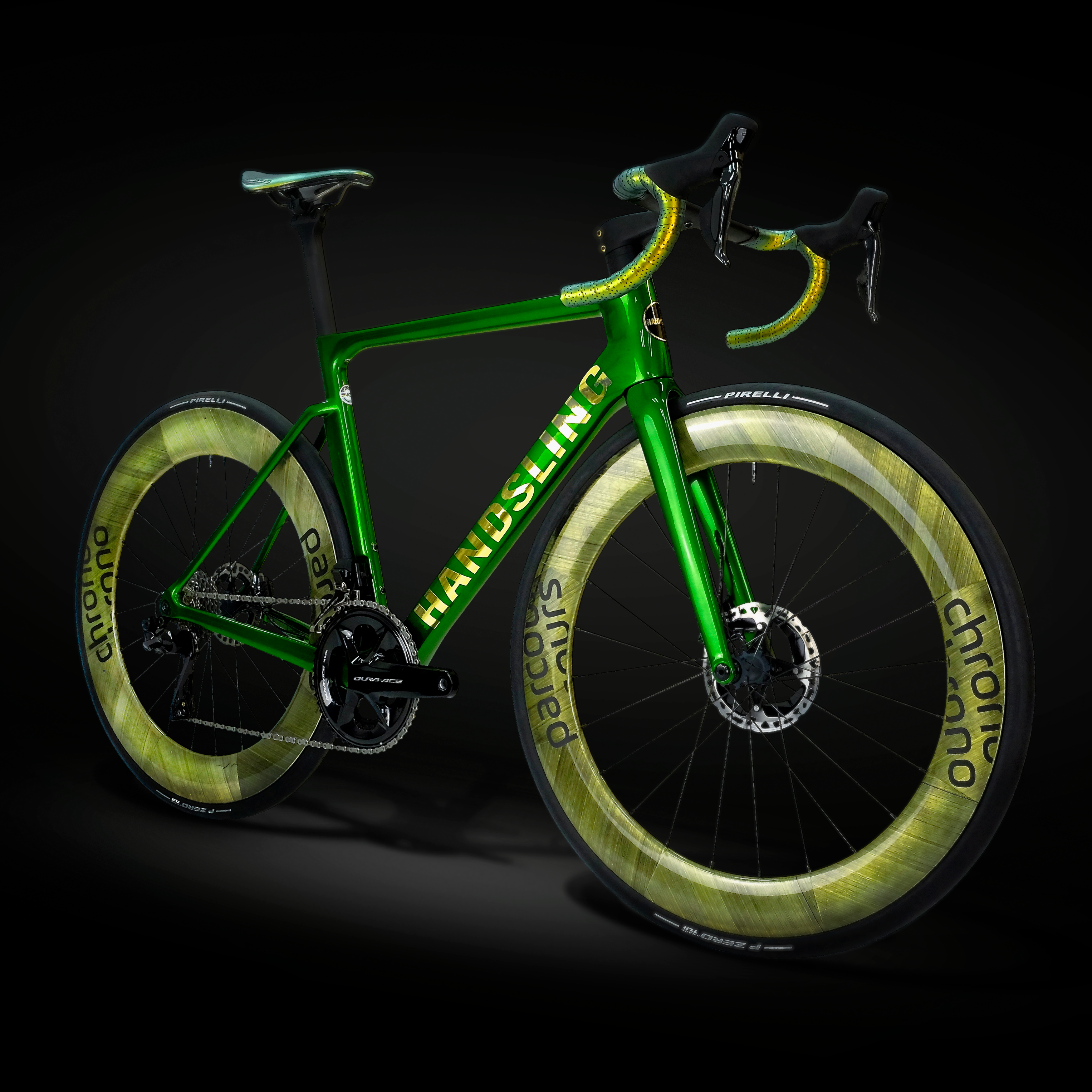 BUILT JUST FOR YOU
Every rider deserves a bike tailored to their unique riding style and performance goals. Handsling offers a personalised service for its UCI-approved carbon bikes.
Personalised Performance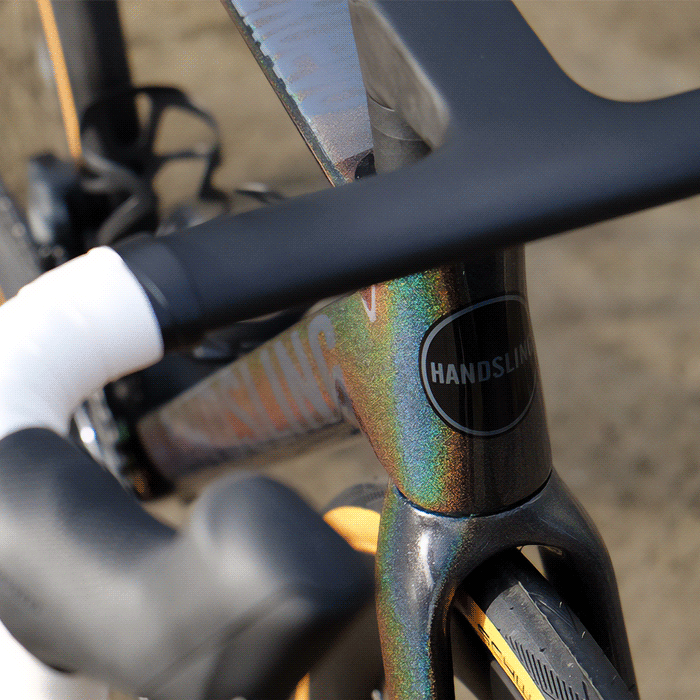 Bike Buying Consultation
From size and frame colour, to wheels and components, your Handsling bike is customised to your personal requirements.
Discover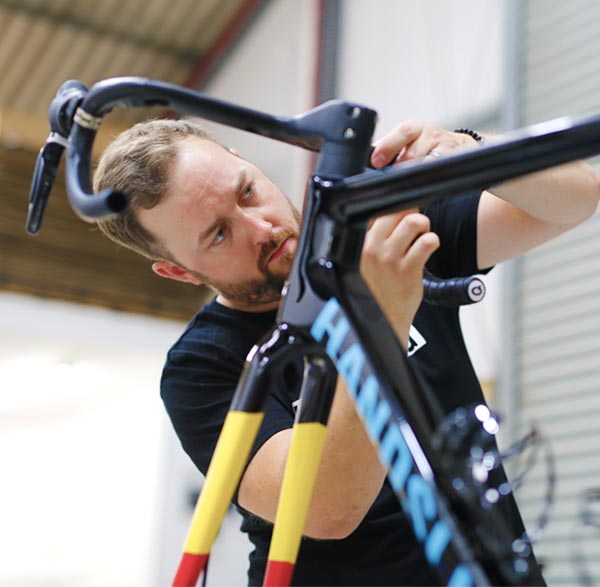 Tailored Bike Fitting
A properly fitting bike is essential for achieving peak performance and comfort on road, track or trail. That's why Handsling builds bikes to the rider's specific size requirements.
Discover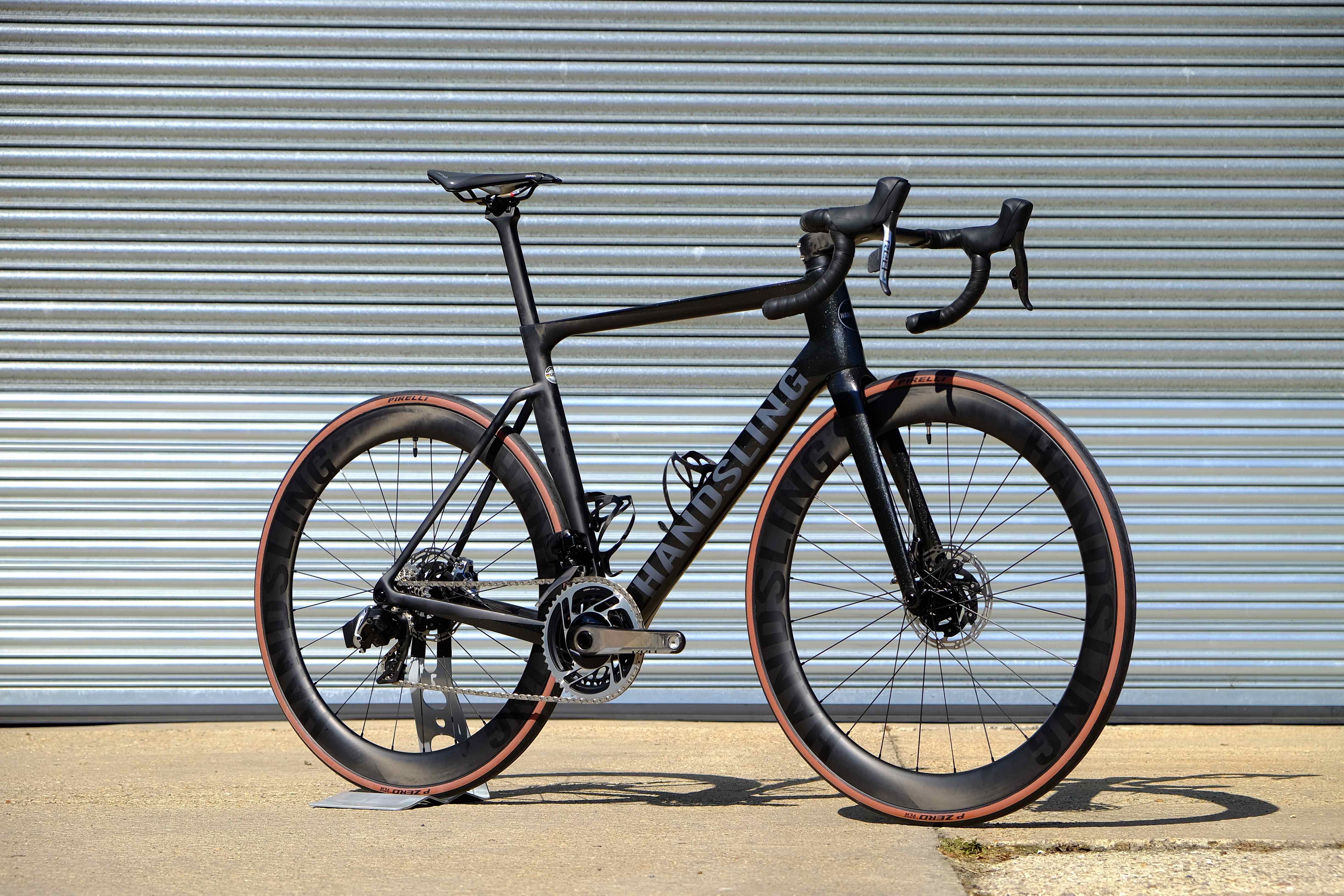 Book a test ride?
Book a test ride today at Handsling's UK workshop. Or schedule a video call with the sales team.
Book a test ride