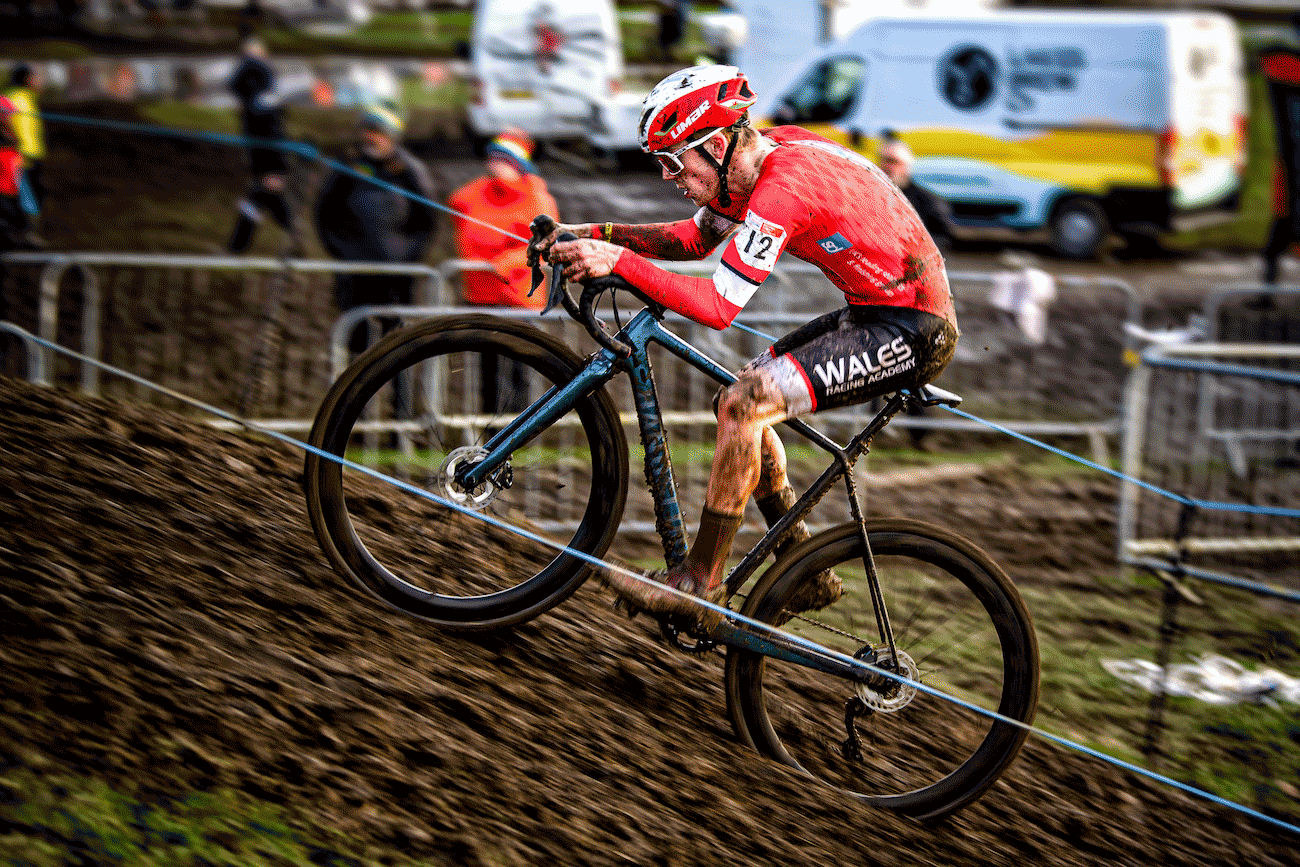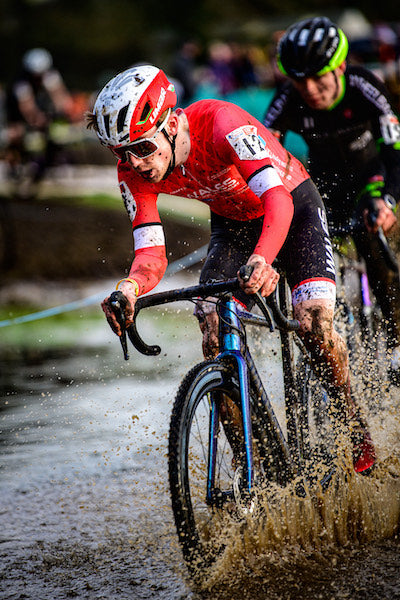 CYCLOCROSS BIKES
UCI-approved CEXevo is lightweight and fast, with massive clearance and sublime handling
FAST. LIGHT. DURABLE.
Handsling CEXevo
The CEXevo cyclocross bike features in elite level racing and is used by professional teams in the US and UK. Fast off-road, lightweight and stable, with the durability to sustain hard knocks, the UCI-approved bike is a thoroughbred CX race winner. 
The CEXevo is available in five sizes and 15 limited edition colours, and can be custom-built with a wide variety of groupsets and components. 
Contact us for more information: tel. 01420 612700 or email sales@handslingbikes.com
The CEXevo is sure-footed yet nimble, inspiring confidence to maintain speed off-road. It performs superbly in all race conditions, with huge clearance for the muddiest days, lightweight to aid carrying when the going gets tough, and stiffness for sharp acceleration and efficient power transfer when sprinting for the line. 
Relaxed geometry and a long wheel base offers stability to negotiate rough terrain with confidence
Fork rake aids toe clearance and stability, while still offering quick handling when needed
Stiffness in the headtube, bottom bracket shell and chainstays provides excellent power transfer 
Flexible seatstays provide improved comfort levels and aid rear wheel traction on loose ground
Lightweight complete bikes climb with ease and are easier to run with on muddy ground
Race-proven at elite level cyclocross
Frame Design and Manufacture

The CEXevo design is unique to Handsling
Internal EPS moulds are used for increased carbon compaction, making it light, stiff and robust
The frame is manufactured using high-performance Toray T800 series carbon
Frame weight: 870g for a 52cm frame and front fork weight is 370g, building into a range of sub-8kg bikes
15 limited edition colours to add exclusivity
Bikes assembled in Handsling's UK workshop according to rider size and spec 
Fully customised build options enable the rider to tailor the bike to suit local race conditions
Bikes are fitted with high-end components from Shimano, SRAM or Campagnolo
Wide choice of wheel brands and rim depth
Handsling offers Remote Tailored Sizing to provide an optimised fit
Customer service is Handsling's overriding priority
The customer relationship goes beyond bike handover with ongoing support and technical advice 
Knowledgeable staff, who compete in regional cyclocross events, are naturally inclined to look after fellow cyclists 
Limited lifetime warranty on frames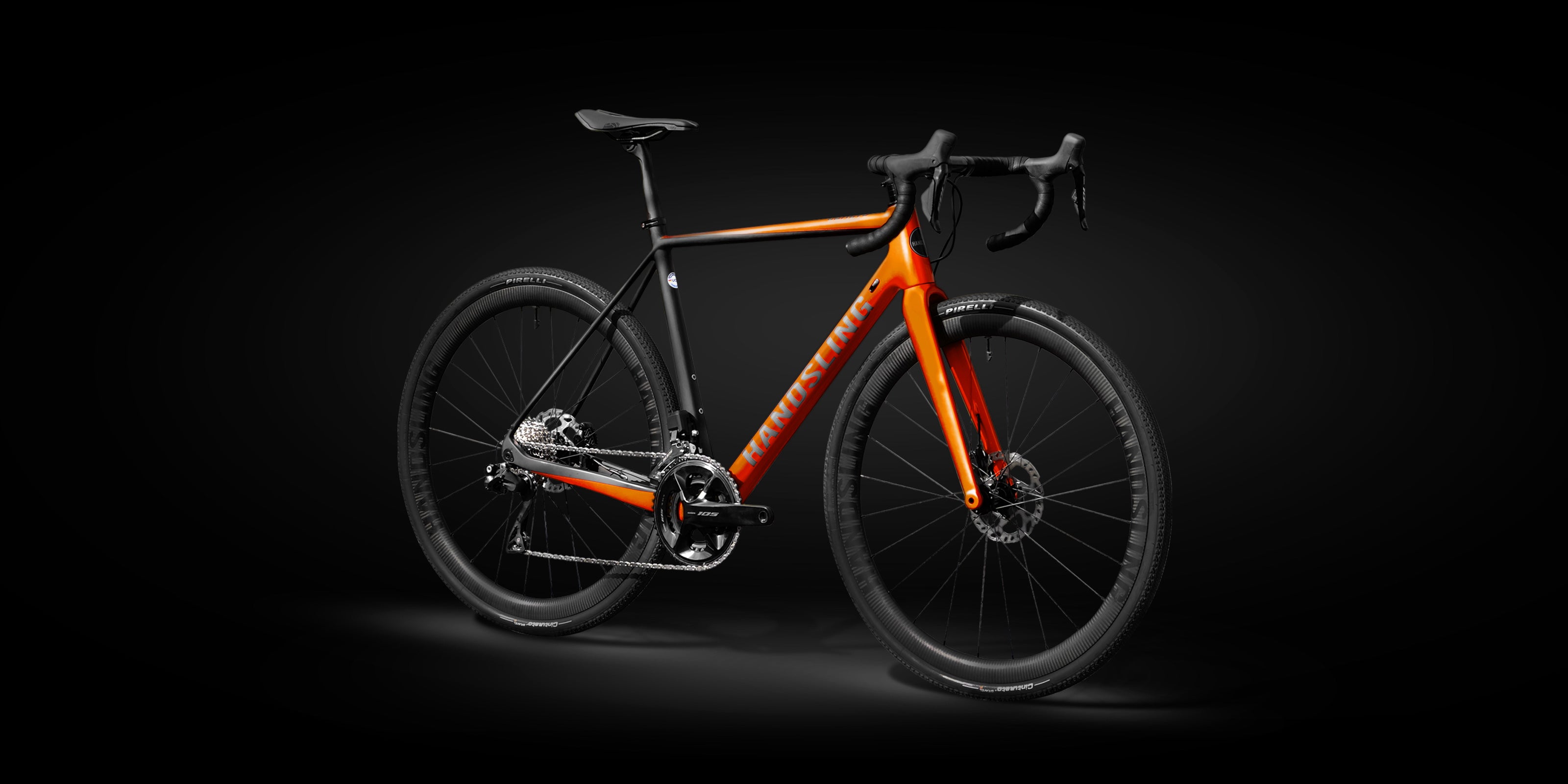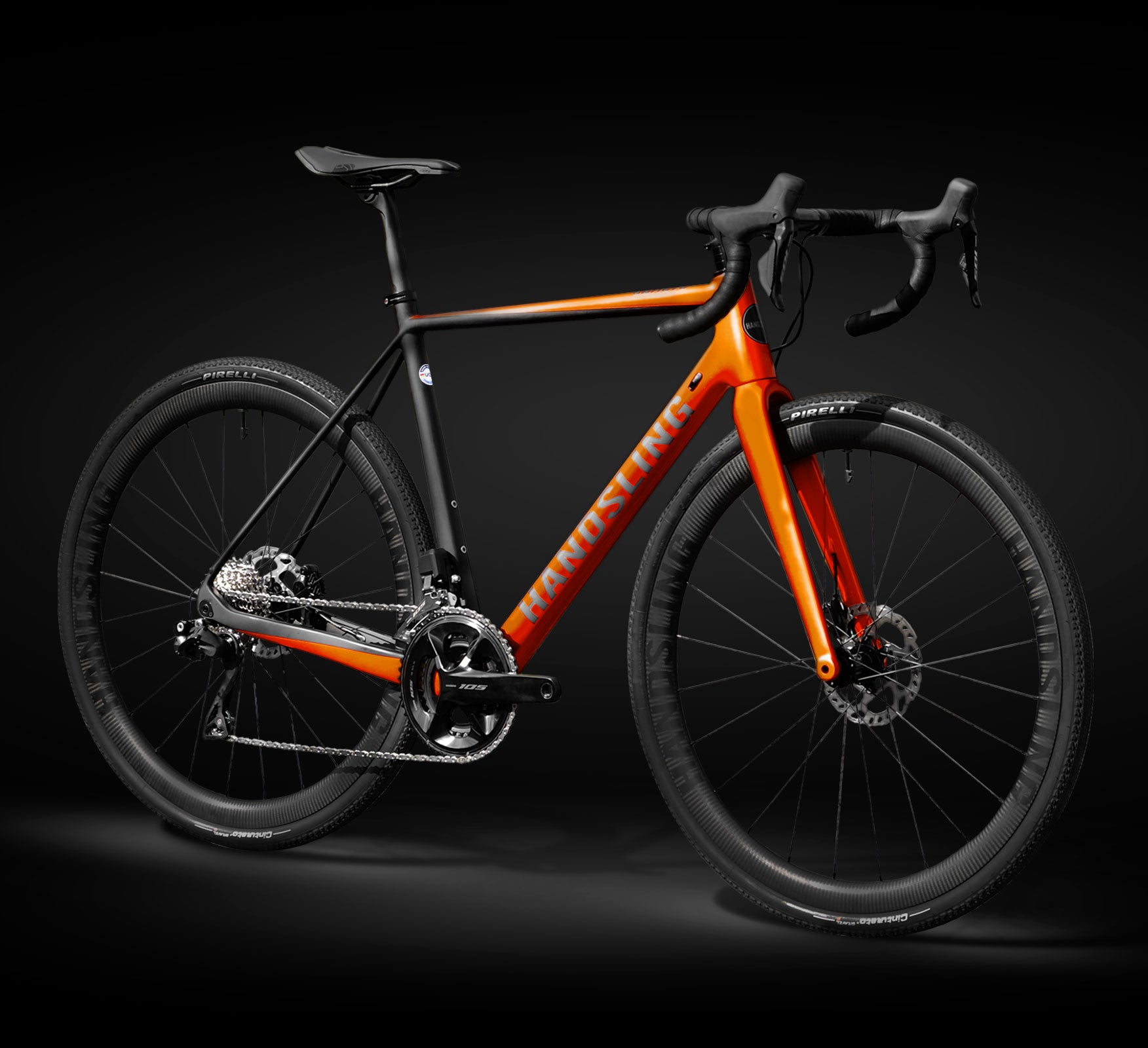 Lightweight Carbon
High perforance Toray T800 carbon is lightweight yet durable
Seatstays
Flex in seatstays aids comfort and enhances traction on rough ground
Choice of components
Can be set up with 2x or 1x cyclocross groupsets
Shallow Forks
Shallow fork angle aids toe clearance and ride stability
Tyre clearance
Plenty of clearance for 33mm tyres on the muddiest of days
"..You won't be disappointed with the CEXevo. It's fast and fun to ride, a proper grin inducing machine"

I ride the CEXevo at elite level cyclocross in the UK National Trophy Series. They're super light and stiff, handle well
The bike is light, which helps over cyclocross hurdles, yet stiff enough for good power transfer in differing conditions and terrain.
The CEXevo is amazing; really inspired confidence with stability blended with tight handling.

Ride Now, Pay Later
Spread the cost of your new bike with monthly payments at 0% interest*
*T&Cs apply. Splitit never adds any interest. Only available on purchases over £3,000.00. 25% deposit required.
Learn more
CEXevo Cyclocross Bikes
Ready to go complete cyclocross bikes with different groupset options
Filters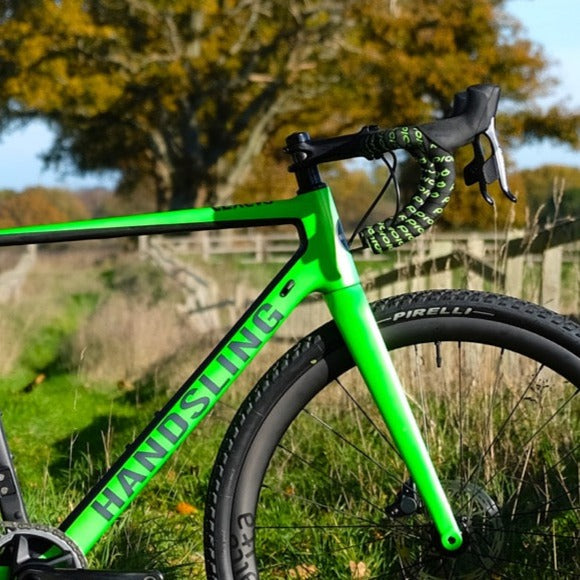 I seem to have a long list of things that the Handsling team are helping out with - advice / adjustments / fitting / etc... literally nothing seems too much to ask. So in short - the whole team has been fantastic - at no point has this felt like a 'transaction' - I feel like I've got a 'family' who are as passionate about the sport as I am!
Very positive experience highly recommend their service and bikes. Took time on my questions and excessive pondering.
When I ride it on asphalt, I feel like I am on my road bike and when on gravel it feels as stable as a MTB. Cool!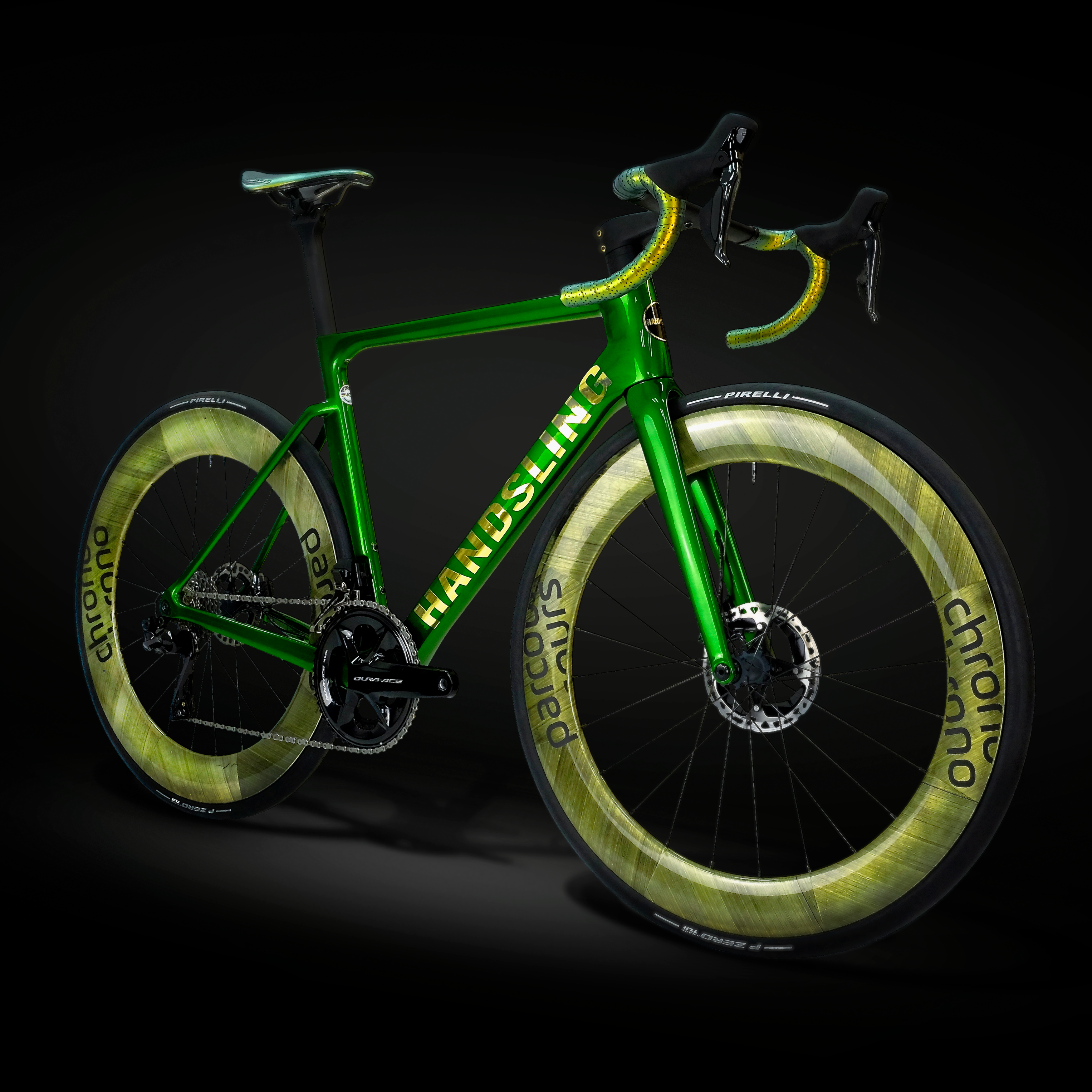 BUILT JUST FOR YOU
Every rider deserves a bike tailored to their unique riding style and performance goals. Handsling offers a personalised service for its UCI-approved carbon bikes.
Personalised Performance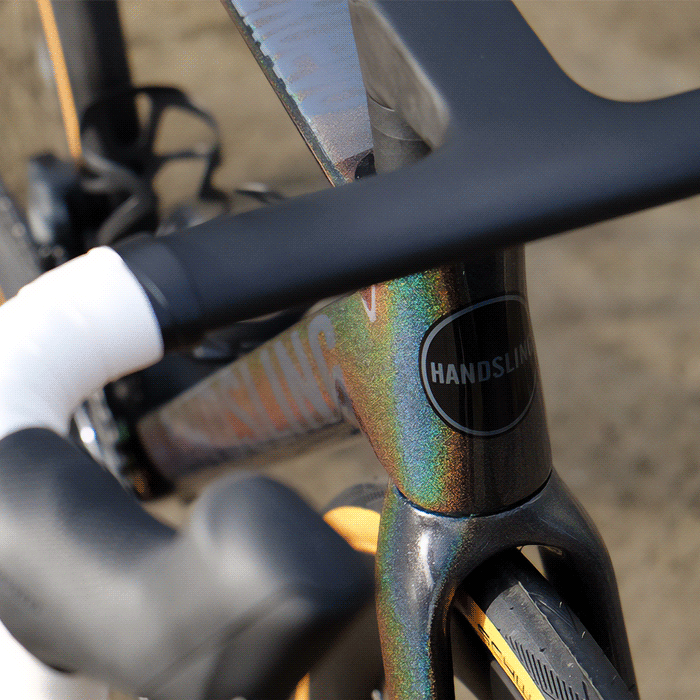 Bike Buying Consultation
From sizing and frame colour, to wheels and components, your Handsling bike is custom fit to your personal requirements.
Discover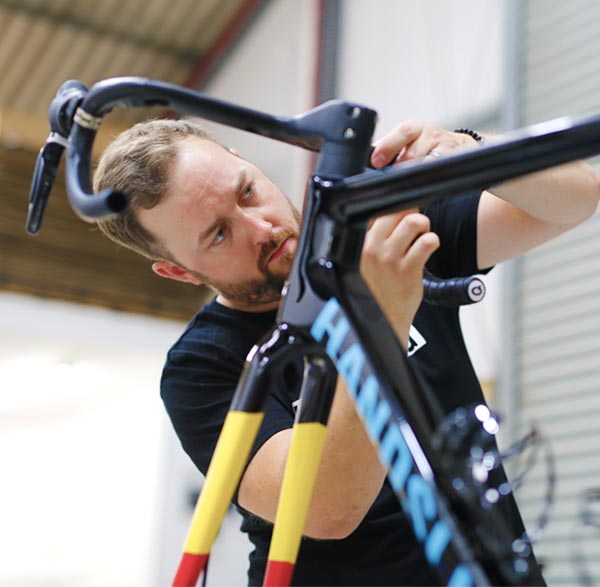 Tailored Bike Fitting
A properly fitting bike is essential for achieving peak performance and comfort on the road, track or trail. That's why we offer tailored fitting before building your bike.
Discover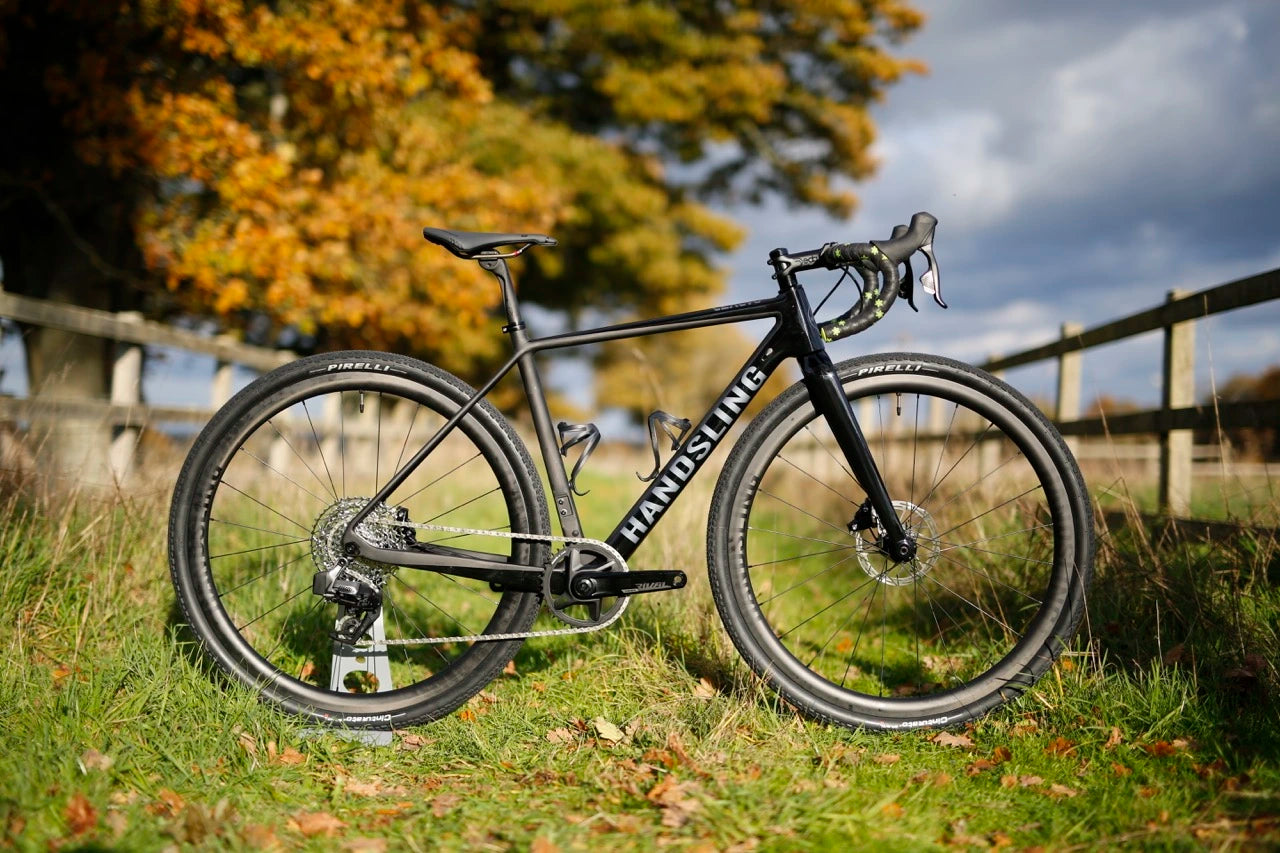 Book a test ride?
Book a test ride today at Handsling's UK workshop. Or schedule a video call with the sales team.
Book a test ride