CUSTOMISATION
Experience the Handsling difference.
Every bike is built to order and every component is customisable.
To get the most from cycling, riders should have a bike precisely tailored to them, and the customisation tool below allows you to personalise your Handsling by choosing from a variety of colours, wheels, groupsets and finishing kit
Handsling went above and beyond
An amazing experience from start to finish! The team at Handsling went above and beyond to create the ultimate road bike for our 12 year old daughter. The time the team took with us and the efforts that went into sourcing and creating her dream bike were mind-blowing. I have one incredibly happy daughter and would highly recommend!
You are getting a near bespoke service from start to finish.
Once you have chosen your bike and spec level one of the sales guys will contact you for sizing information. You provide the measurement back to ensure a perfect fit, this system works well as mine is spot on. You can truly personalise your bike with your choice of bars, saddle, bar tape and tyre choice.
The best aero bike I've ridden
..the bike, what a dream and probably the best aero bike I've ridden. Made to my specs and not some over priced off the shelf bike that would cost £3000 + more.

Get involved with this company they are top notch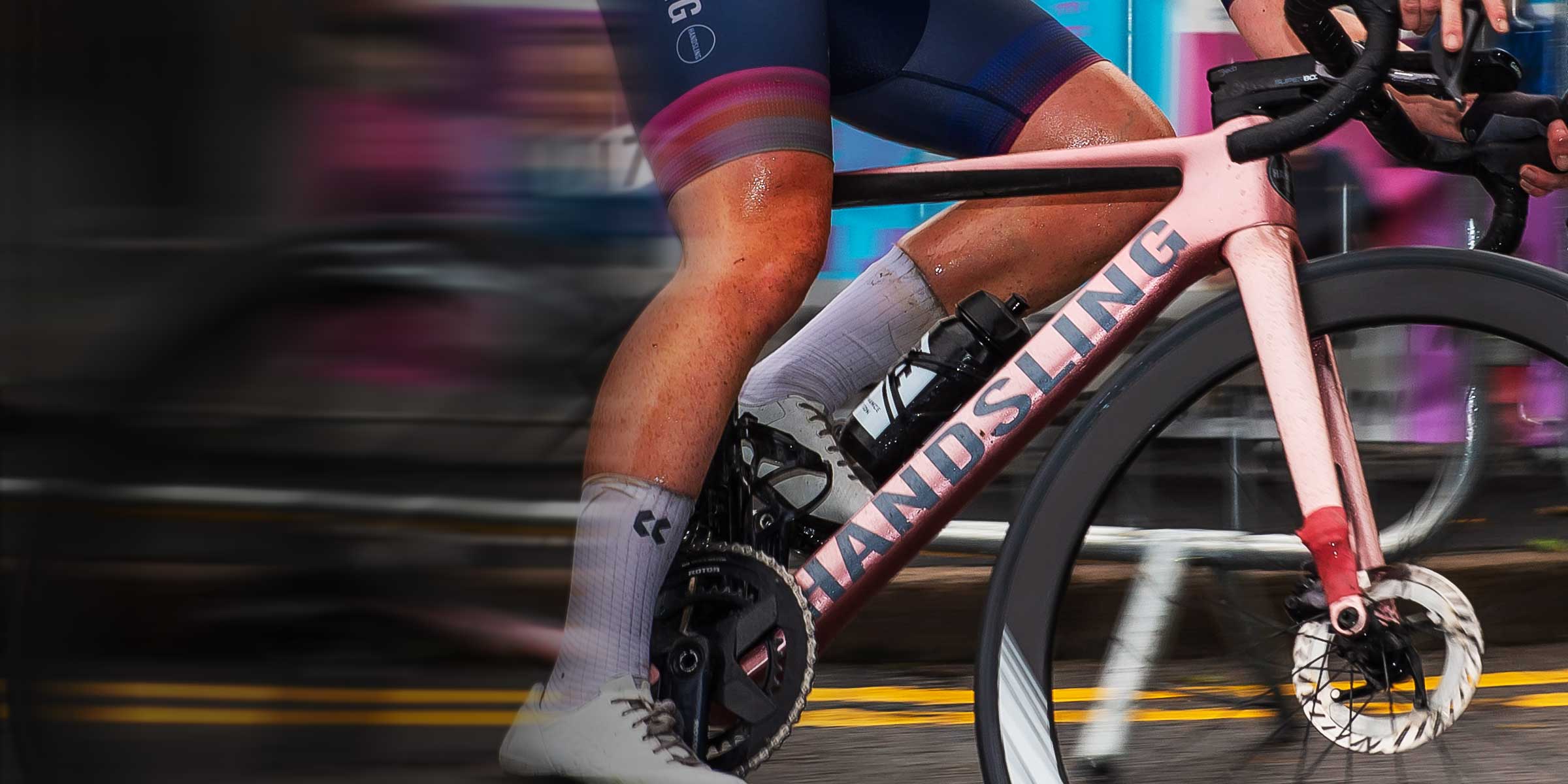 Ride Now, Pay Later
Spread the cost of your new bike with monthly payments at 0%*
*T&Cs apply. Splitit never adds any interest. Only available on purchases over £3000 with a 25% deposit.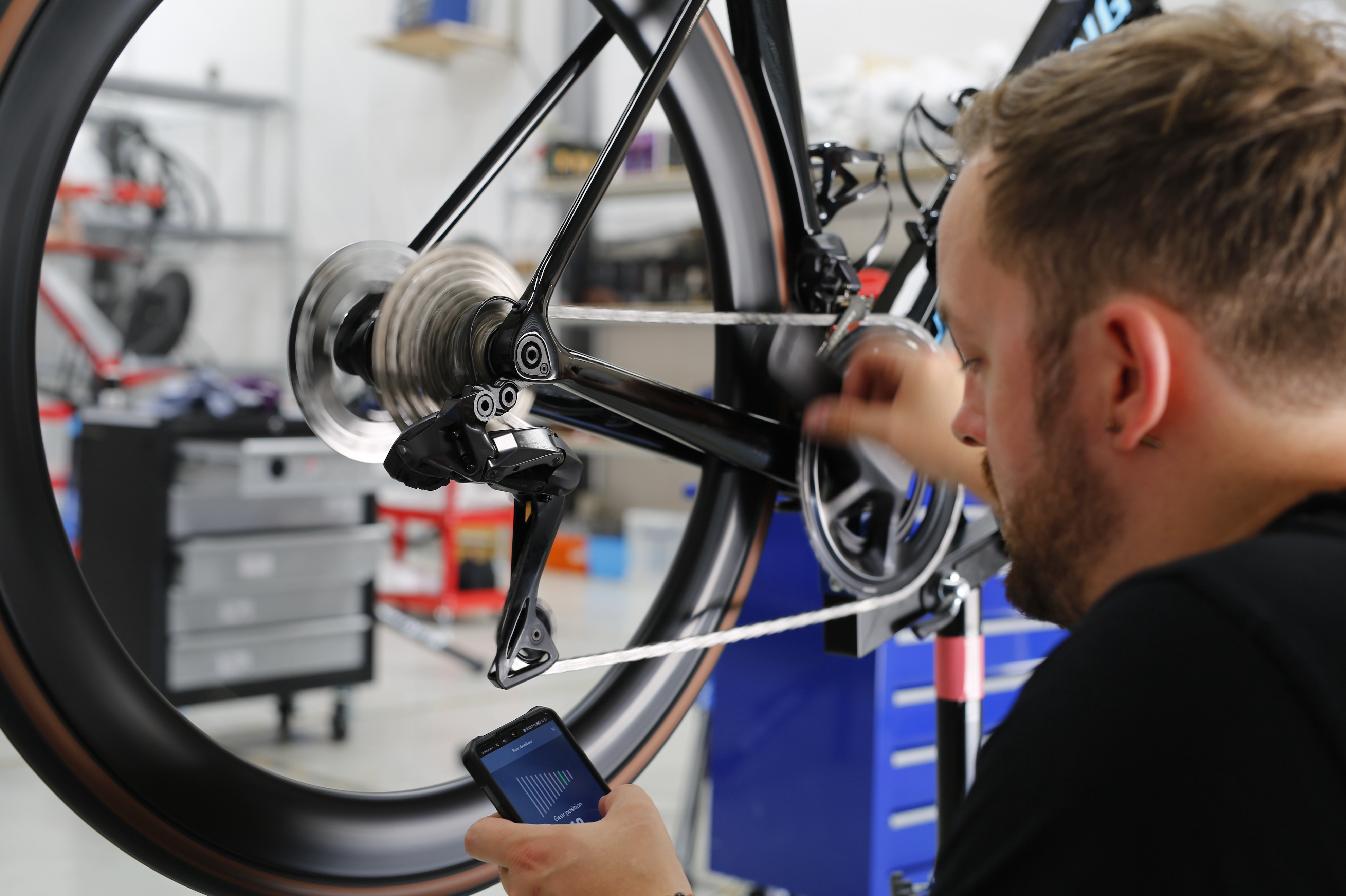 Tailor made for your riding
Our expert technicians hand build every bike to specific measurements and component choices. As cyclists ourselves, we work with each customer to build a bike that is tailored to their unique riding style and performance goals, resulting in maximum power, aerodynamics and comfort.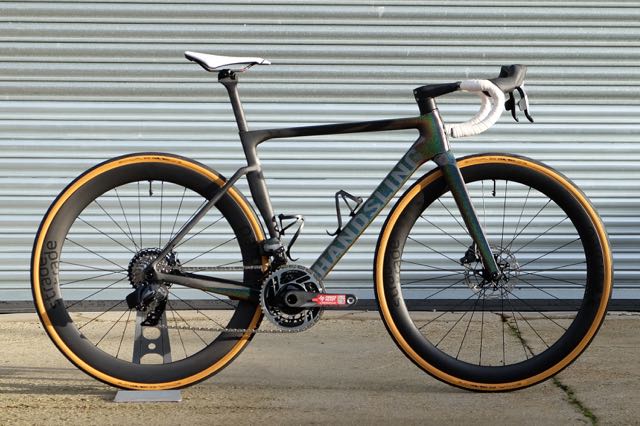 Customise your Handsling
Every rider deserves a one-of-a-kind machine that they're proud to ride. Handsling has 15 frame colours to choose from and multiple options on saddle padding, wheel depth, bar tape colour, tyre width and much more. Tan walls - no problem. Valves and bar tape to match your frame colour - no problem.
Unleash your creative flair
Handsling has a choice of 15 limited edition paint colours. But if you want to really personalise your bike, we regularly custom paint frames in the UK. Prices start at £750. Contact sales@handslingbikes.com to discuss your idea.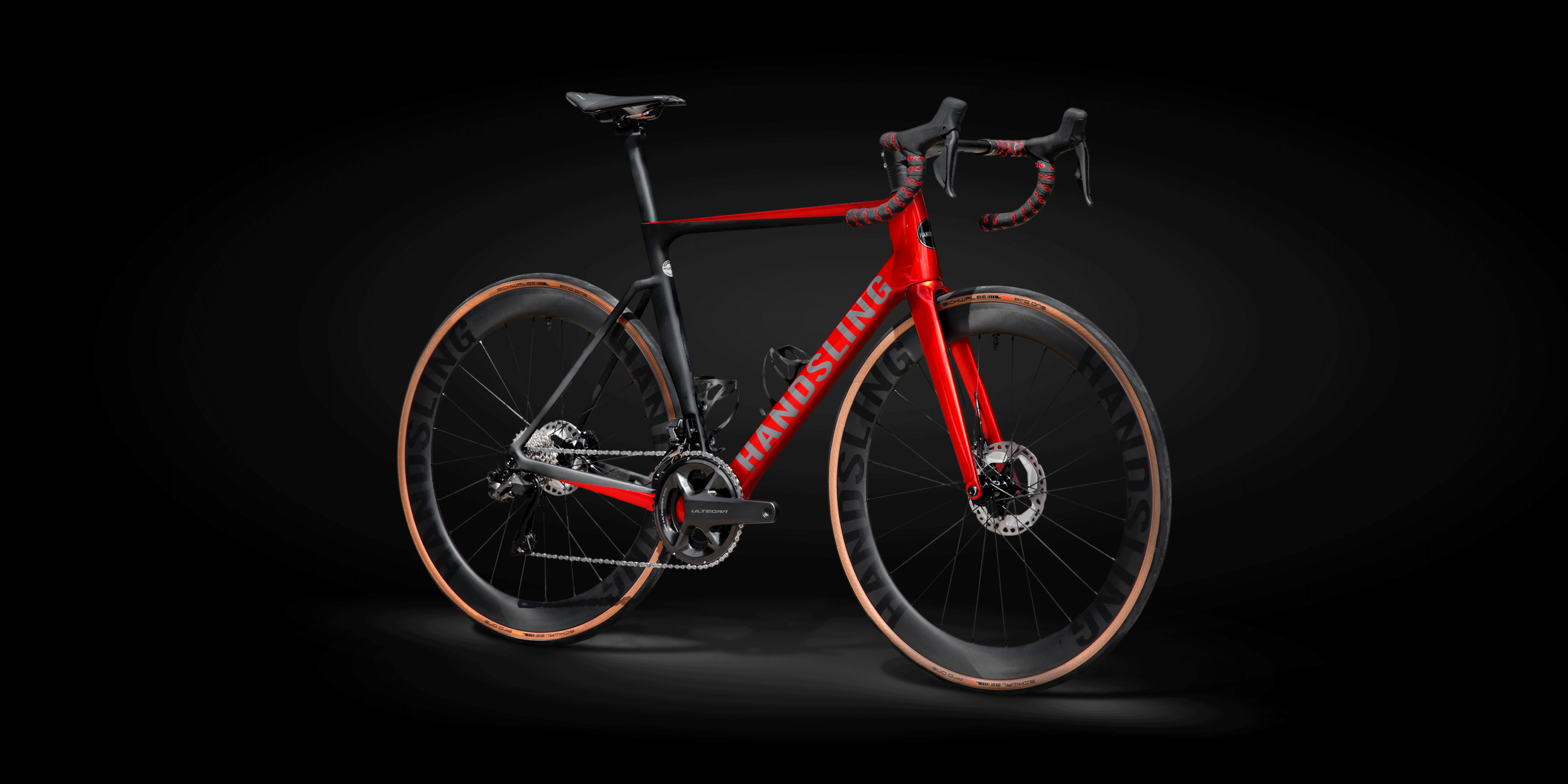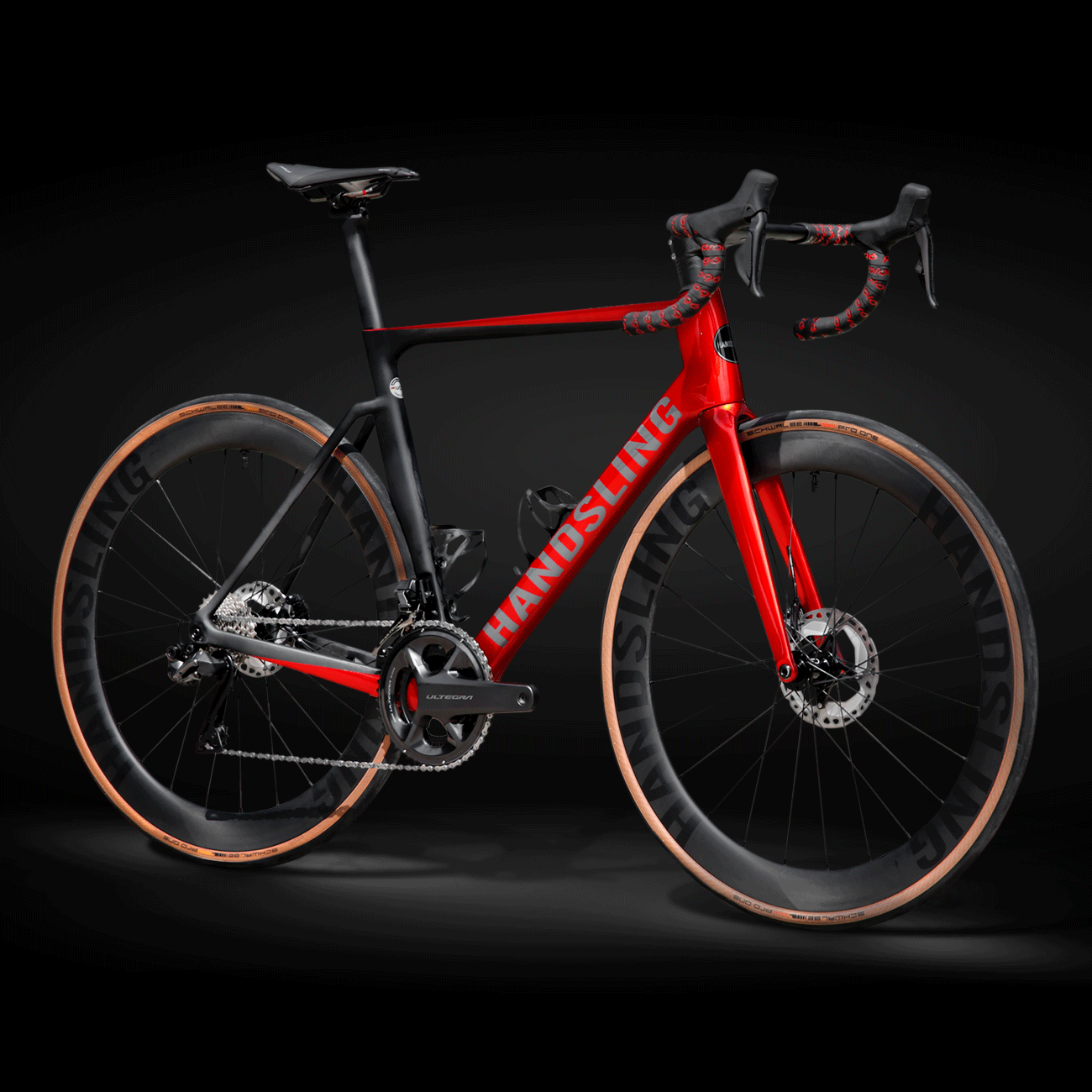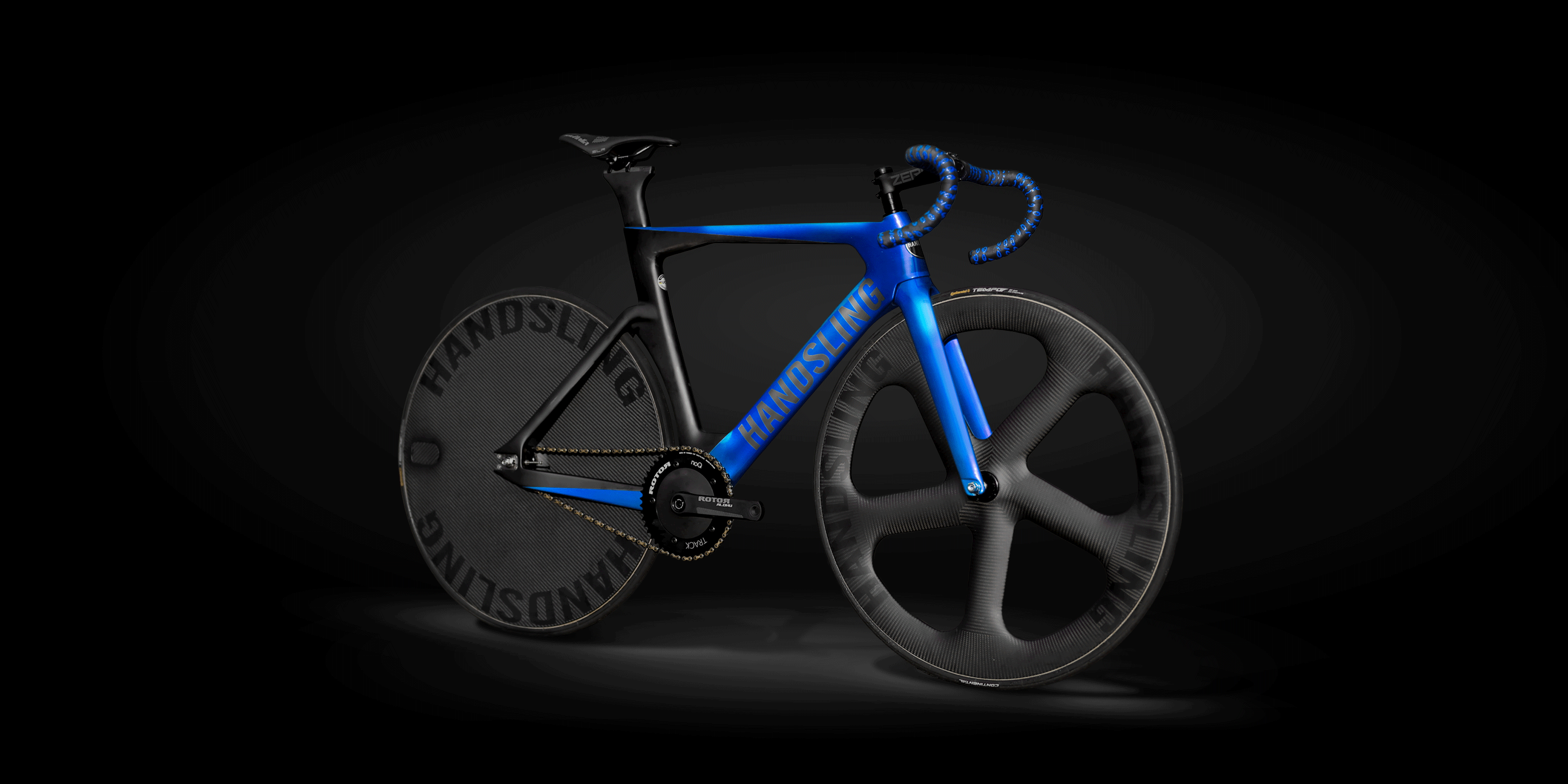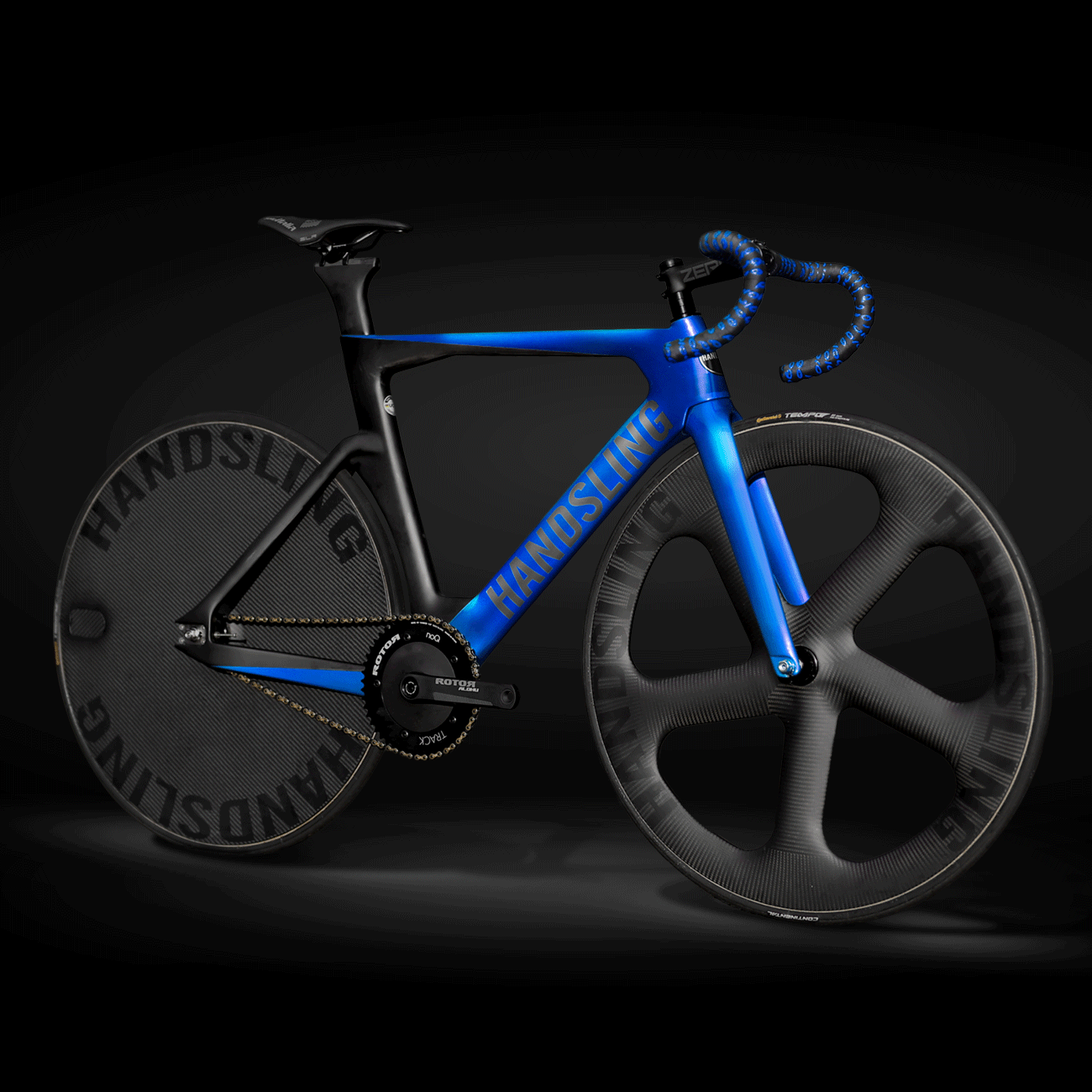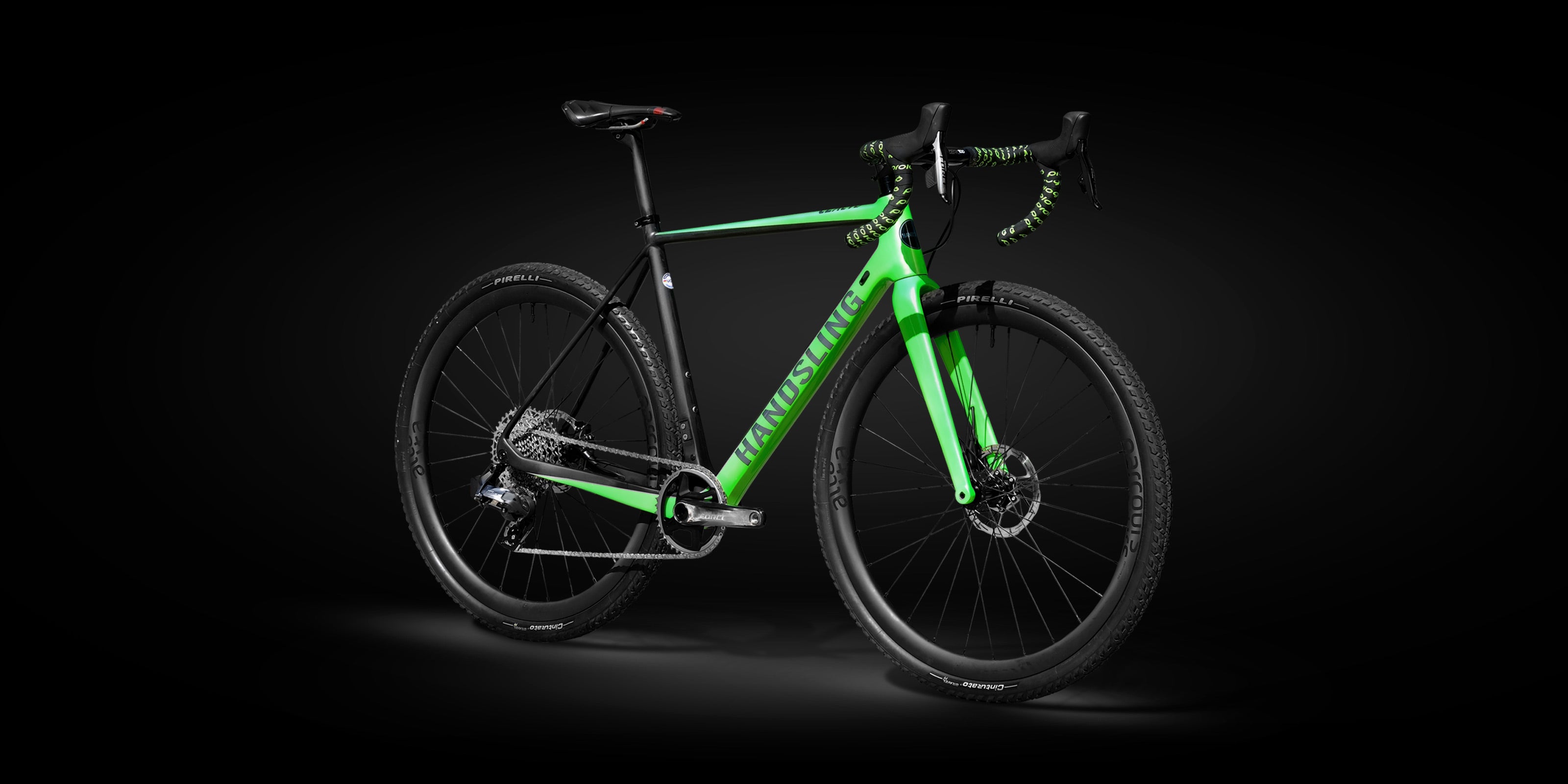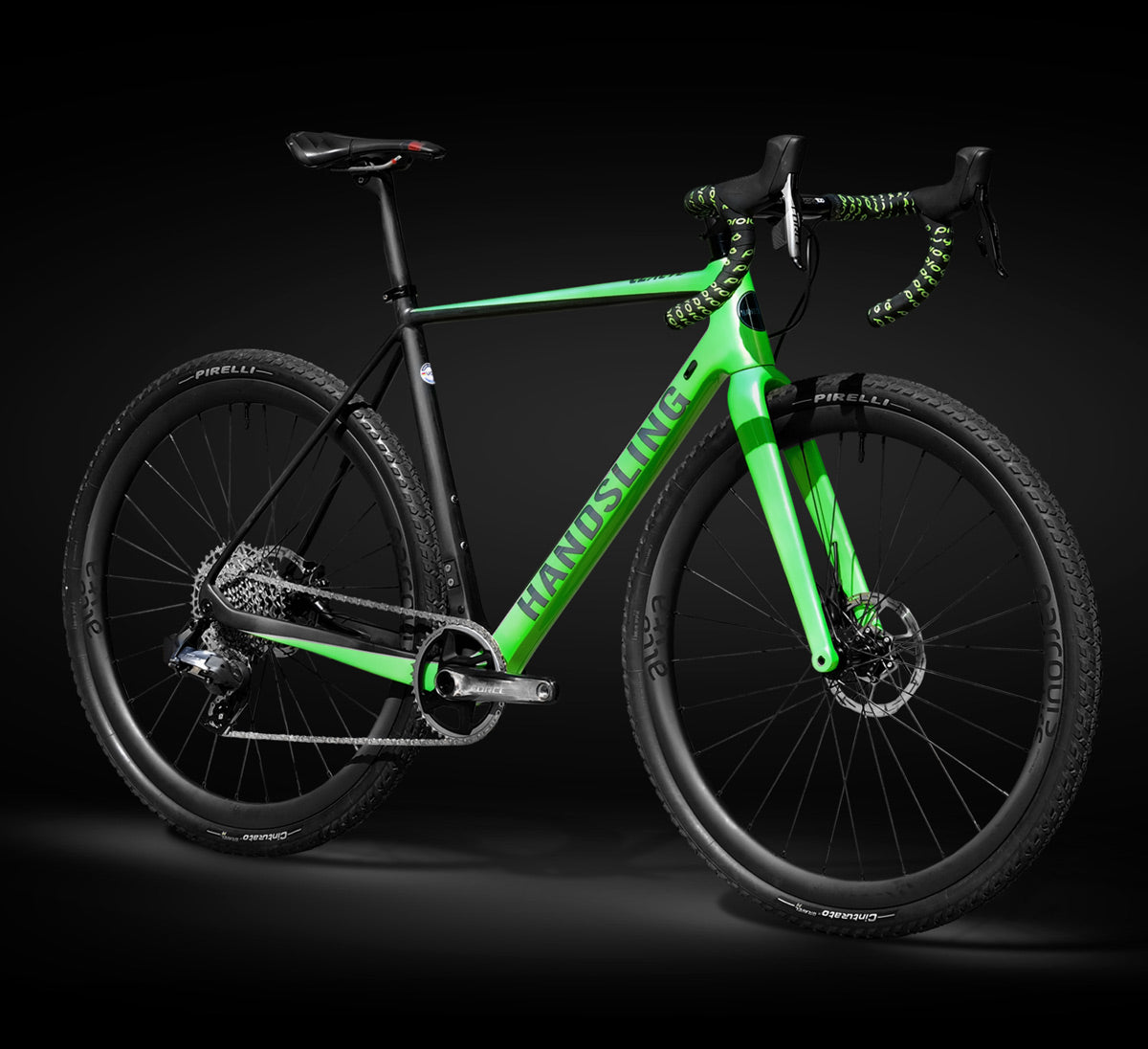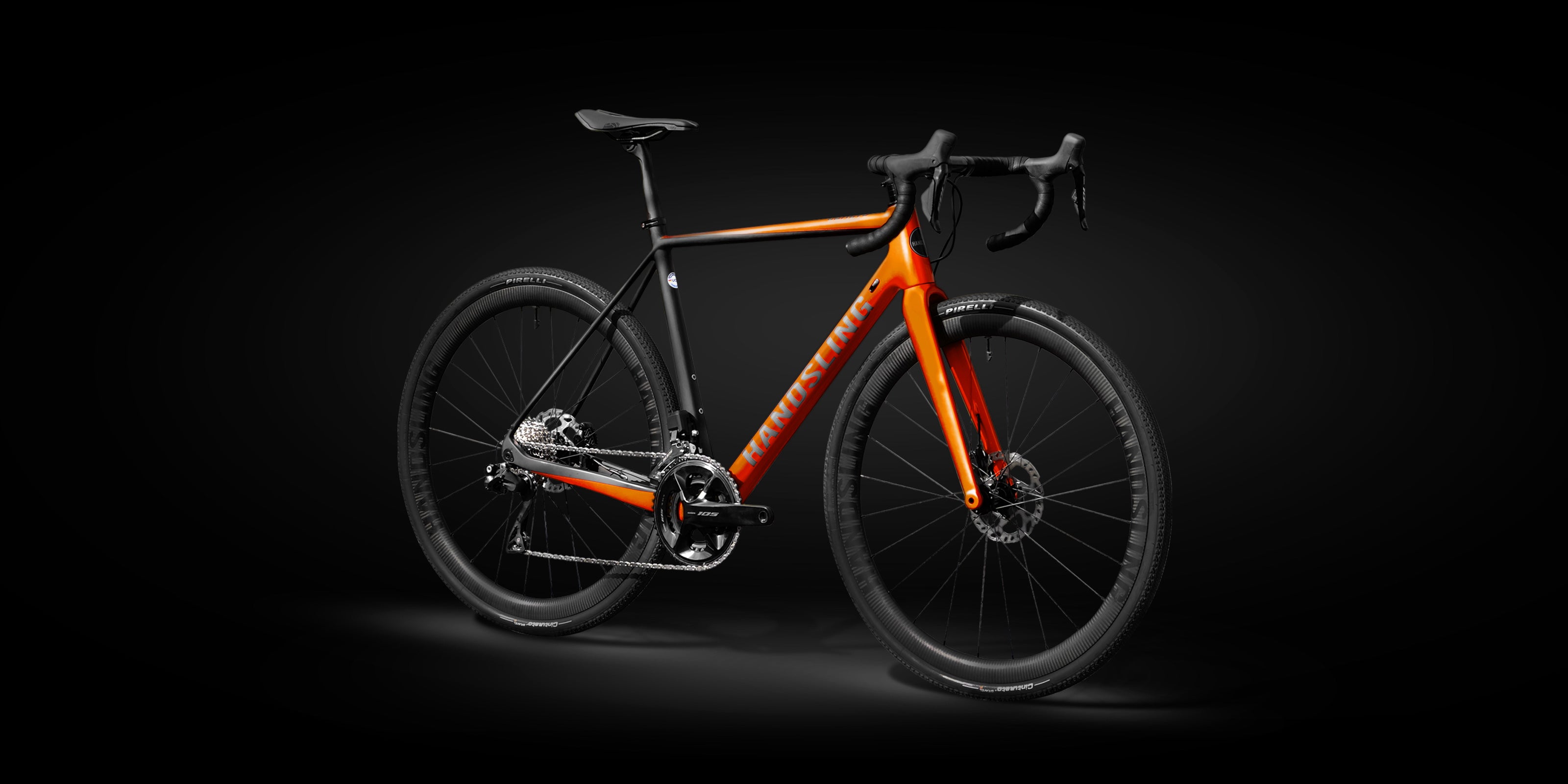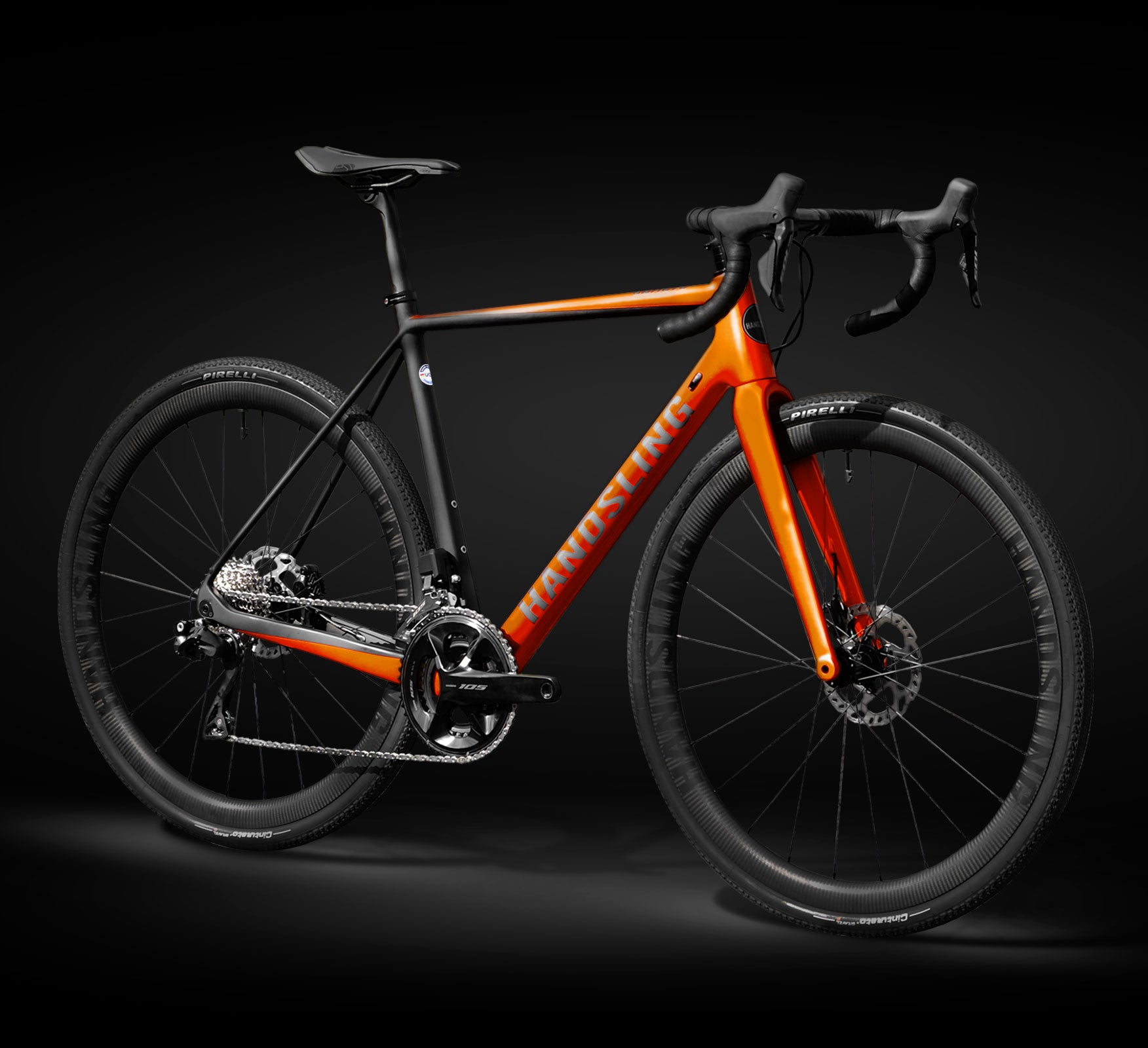 Testimonials
The custom paint is awesome and exactly how I imagined the end result would be to reflect Gulf Oil racing. The bike itself can only be described as like an Aston Martin on 2 wheels.
The bike is unique which I like as it is the focus of much attention when out on the club runs. Absolutely love it !! Would 100% recommend Handsling if you are looking for a new bike.
Simon... explained that all bikes and frames are made to order, not off the shelf, like many others. This impressed me no end.
Our son has won several nationals titles on his Handsling Bikes and loves them. In two years of intensive use he hasn't had a single issue.
One of a kind. That's how I would describe the TR3evo. Its reliable, responsive, and above all fast.
The TR3evo's simple yet elegant design allows for any configuration imaginable and makes adjustments a breeze with a distinct lack of "proprietary" parts that seem to plague the cycling industry.
The bike is light, which helps over cyclocross hurdles, yet stiff enough for good power transfer in differing conditions and terrain.
It's fast in racing, but also handles really well, which is important when I'm cornering in a criterium or road race.