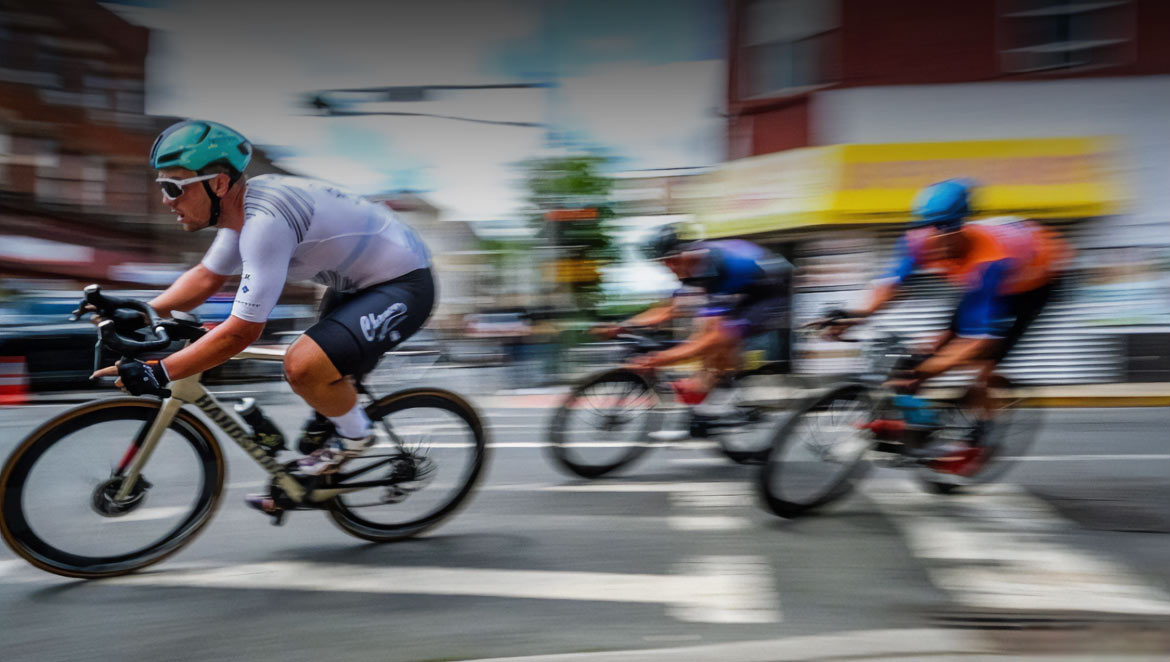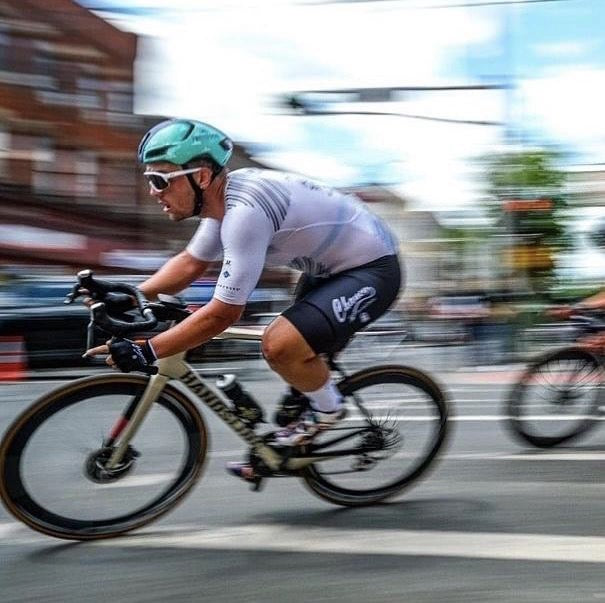 ROAD BIKES
UCI-approved carbon road bikes offering elite level performance with comfort and durability
ULTIMATE ROAD BIKE
Handsling A1R0evo
Designed by Handsling from scratch, the A1R0evo is stiff yet comfortable, lightweight yet robust, and highly versatile, with clearance for up to 32mm tyres.
The UCI-approved A1R0evo is available in six sizes and 15 limited edition colours.
Read the Road.cc review of the A1R0evo here
Contact us for more information: tel. 01420 612700 or email sales@handslingbikes.com
Fast and confidence-inspiring, the A1R0evo makes you a quicker rider, responding when you put the power down, but still leaving you feeling fresh after a long ride.

The bike will do everything well, from storming tight city centre crits to conquering steep mountain passes, and floating over Belgian cobbles to cruising round the lanes.
Neutral geometry is stable and sure-footed
Truncated, D-shaped tube profiles are aero in a wide variety of conditions, no matter the wind direction
Integrated hidden cables provide a clean look and aerodynamic efficiency
Massively stiff headtube, downtube and bottom bracket shell, plus asymmetric forks and chainstays that resist twisting forces
Unique seattube design and clearance for high volume road tyres provides enhanced ride comfort
Frame Design and Manufacture

Designed 100% in-house and engineered by one of the best in the business
Handsling controls all aspects of production and owns the moulds used to manufacture the frames
Manufactured using Toray T800, one of the toughest performance carbons on the market
Internal EPS moulds result in increased carbon compaction to make the frame tougher, lighter and stiffer
Rigorous testing procedures surpass ISO standards
15 limited edition colours to add exclusivity
Bikes assembled in Handsling's UK workshop according to rider size and spec 
Fully customised build options enable the rider to tailor the bike to suit riding style and budget
Bikes are fitted with high-end components from Shimano, SRAM, and Campagnolo
Wide choice of wheel brands and rim depth
Handsling offers Remote Tailored Sizing to provide an opimised fit
Customer service is Handsling's overriding priority
Customer relationship goes beyond bike handover with ongoing support and technical advice
Knowledgeable staff who are bike enthusiasts and naturally look after fellow cyclists
Limited lifetime warranty on frames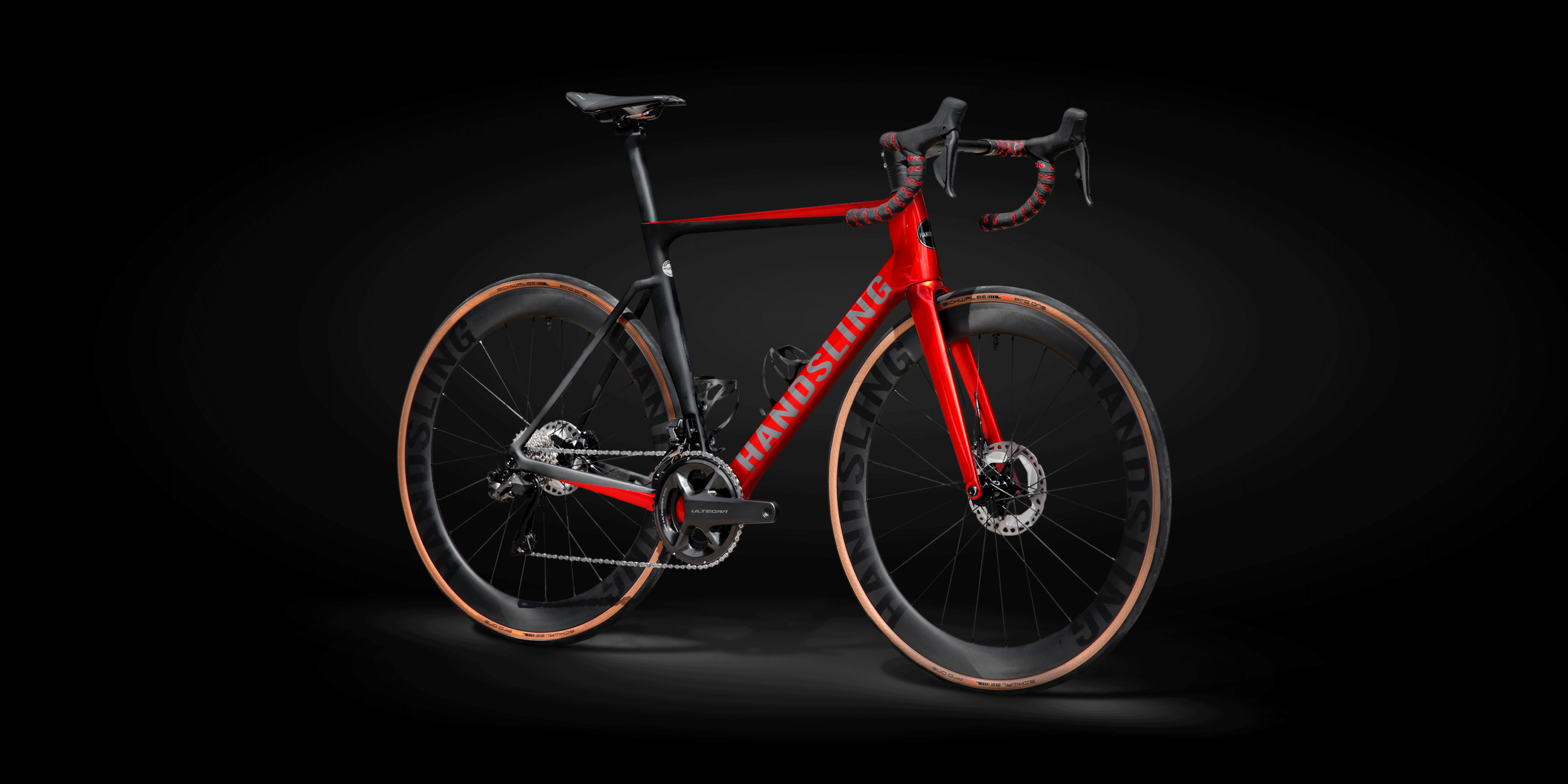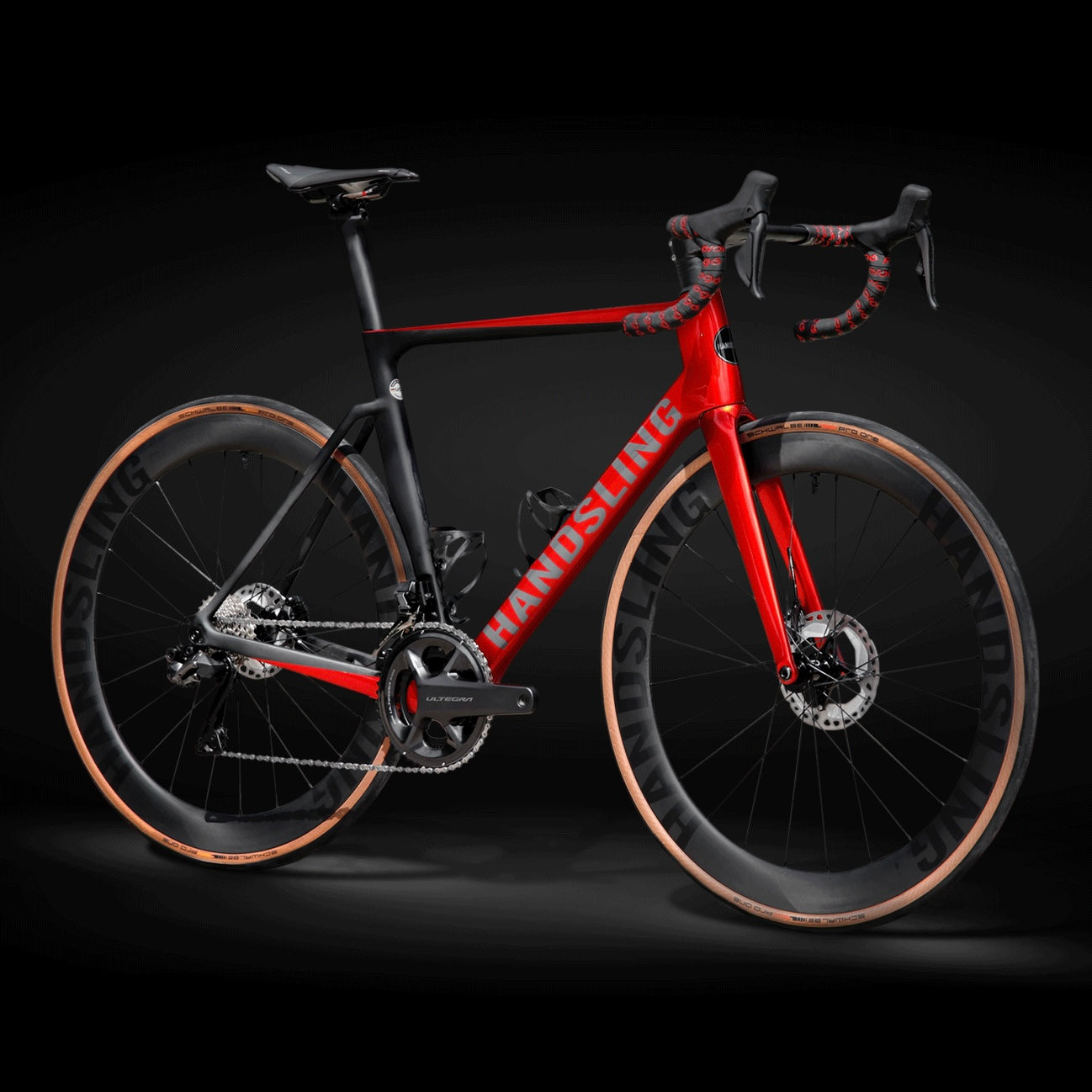 Tapered Seat Tube
Seat tube narrows to standard diameter seatpost to absorb road vibration
Tyre Clearance
Clearance for up to 32mm tyres, providing a smooth ride on poor surfaces
Aerodynamic integration
Fully-integrated frame design for a clean aero look
Choice of components
Choose from a wide range of components to build the perfect bike
Power Transfer
Asymmetric chainstays and forks resist pedalling and braking forces
"A high-end, no-compromise road bike that delivers stiffness and comfort in equal measure." 9/10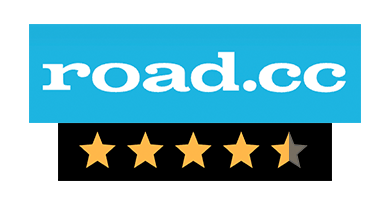 Great quality frameset which is outstanding to ride. Speed & comfort rarely come together on a road bike but my A1R0evo has it mastered.
It's fast in racing, but also handles really well, which is important when I'm cornering in a criterium or road race.
Stiff, nimble and really quick, yet more than comfortable... that frame is seriously top! All the set up was spot on; using 28's tyres perfect for the gnarly Yorkshire tarmac
The bike (itself) is fast, it climbs, its stable, it handles brilliantly, inspires confidence at speed and is comfortable; for an aero bike anyway.
The bike is super smooth but also has really sharp handling and just feels fast.

Ride Now, Pay Later
Spread the cost of your new bike with monthly payments at 0% interest*
*T&Cs apply. Splitit never adds any interest. Only available on purchases over £3,000.00. 25% deposit required.
Learn more
A1ROevo Bikes
Ready to go complete road bikes with different groupset options
The A1ROevo Ultegra Di2 is a dream! It's fast without being twitchy, comfortable on long rides and climbs brilliantly too. Puts a smile on my face every time I ride it!
A1ROevo - Ultegra Di2. Sound service. Beautfiul bike. Rip-roaring ride. You won't be disappointed...
Stiff, nimble and really quick, yet more than comfortable…..that frame is seriously top!
I was free wheeling when others where pedalling lol. It just cut through the air! Roll on next event!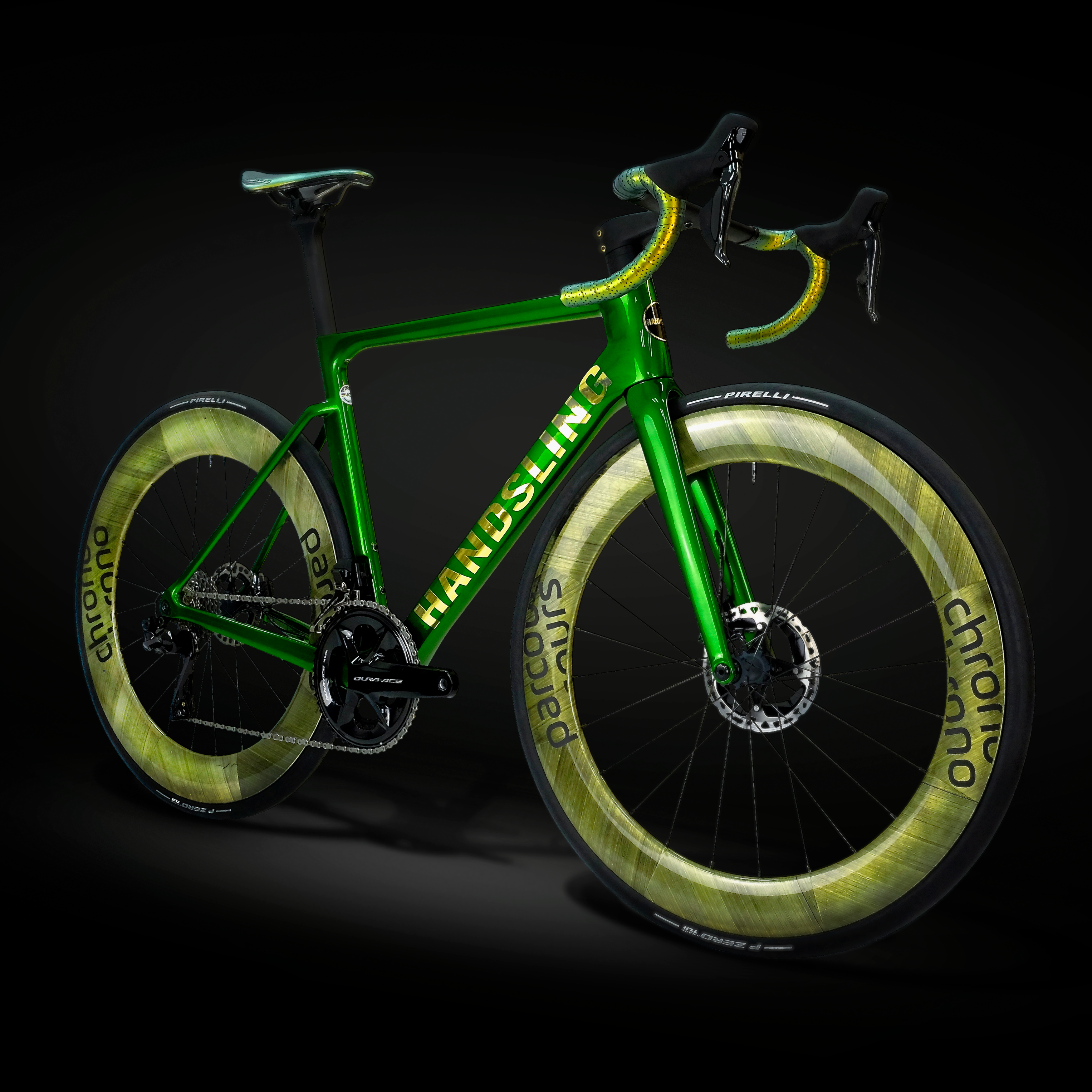 BUILT JUST FOR YOU
Every rider deserves a bike tailored to their unique riding style and performance goals. Handsling offers a personalised service for its UCI-approved carbon bikes.
Personalised Performance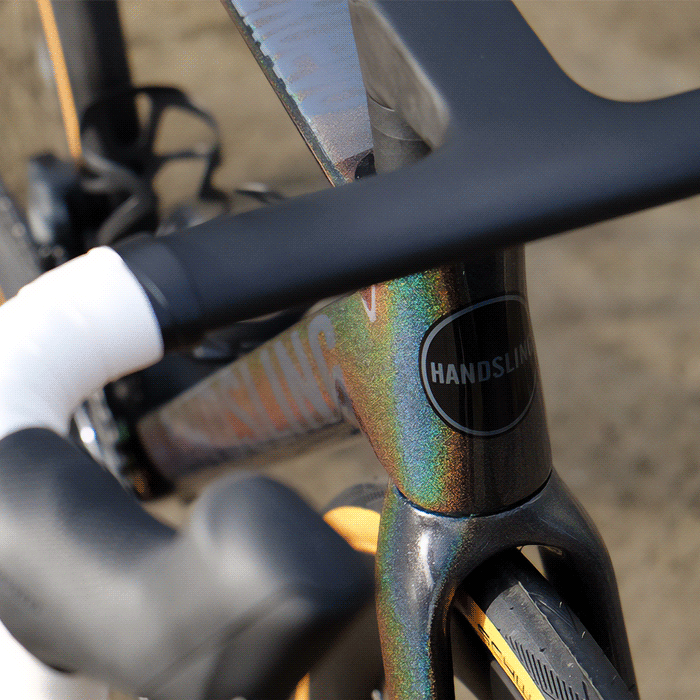 Bike Buying Consultation
From size and frame colour, to wheels and components, your Handsling bike is customised to your personal requirements.
Discover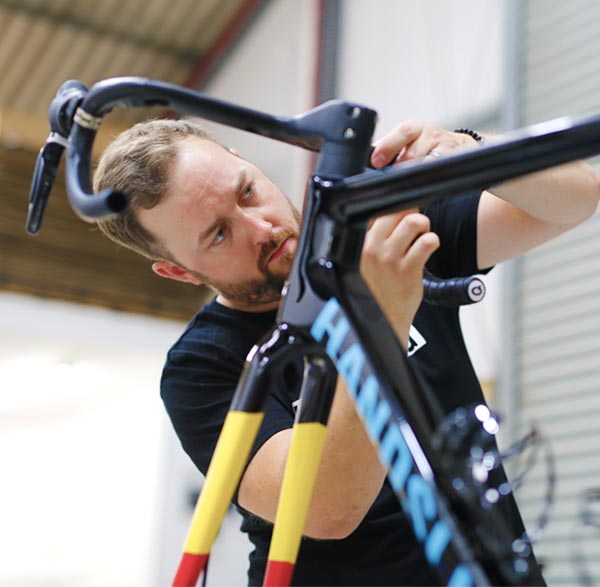 Tailored Bike Fitting
A properly fitting bike is essential for achieving peak performance and comfort on road, track or trail. That's why Handsling builds bikes to the rider's specific size requirements.
Discover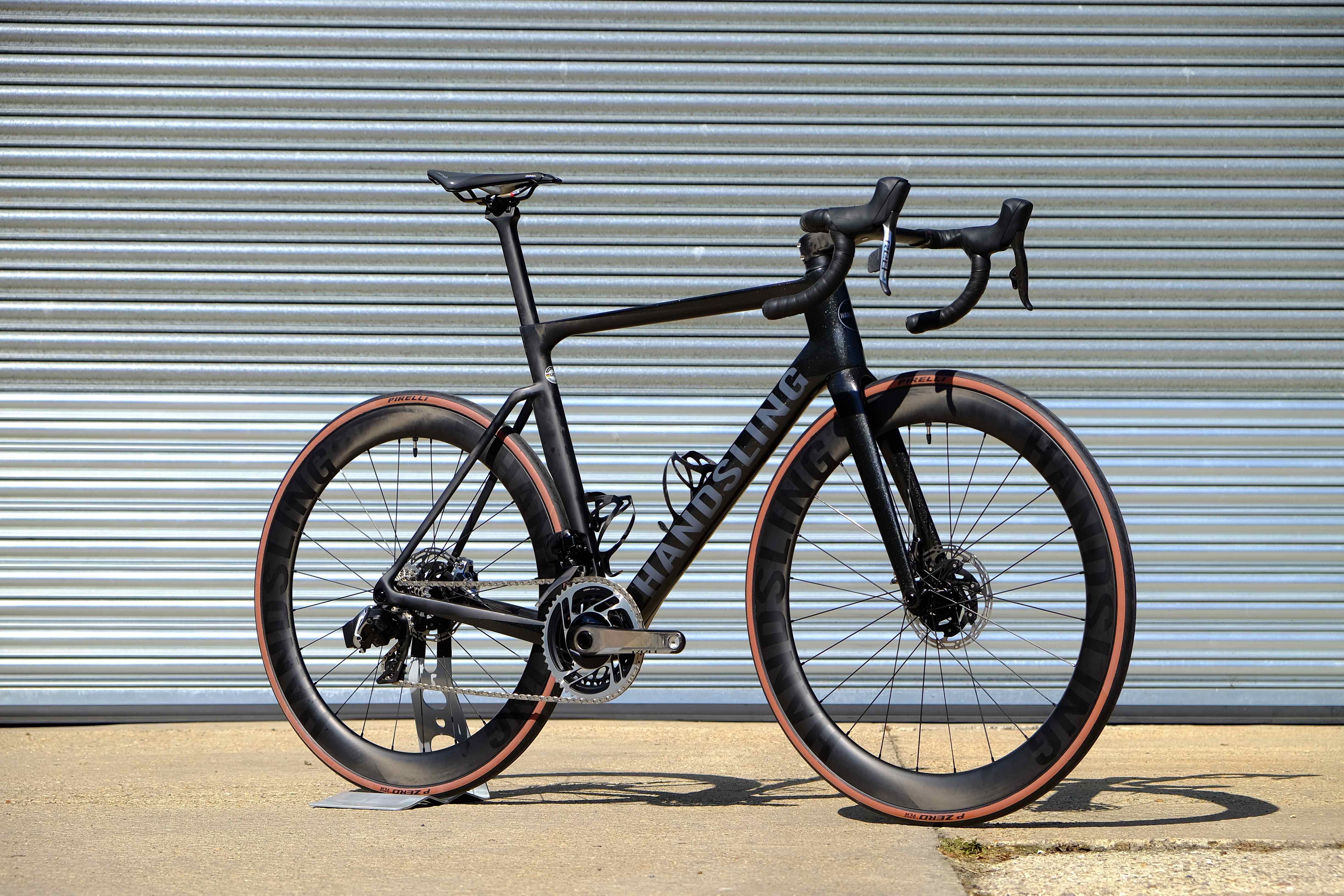 Book a test ride?
Book a test ride today at Handsling's UK workshop. Or schedule a video call with the sales team.
Book a test ride