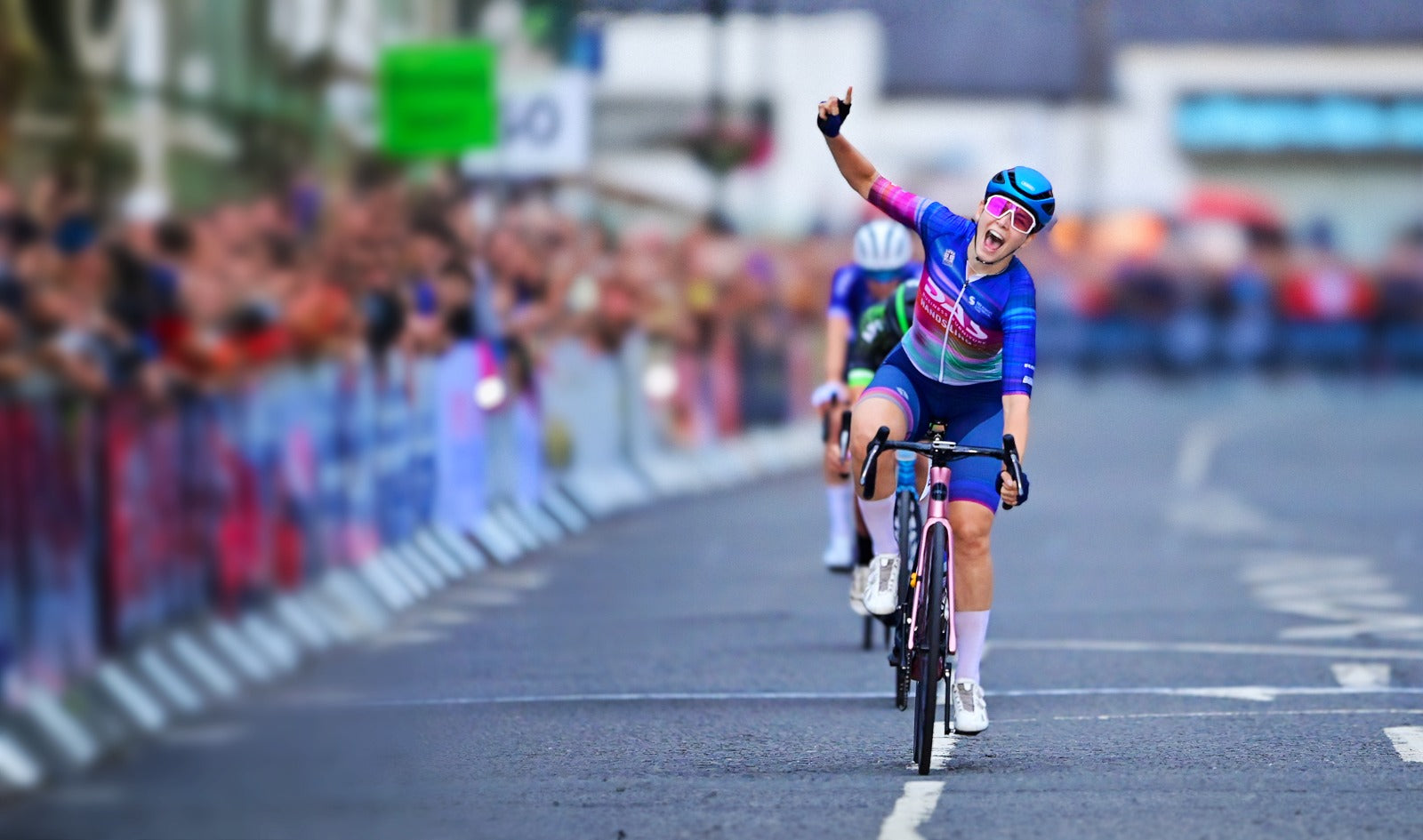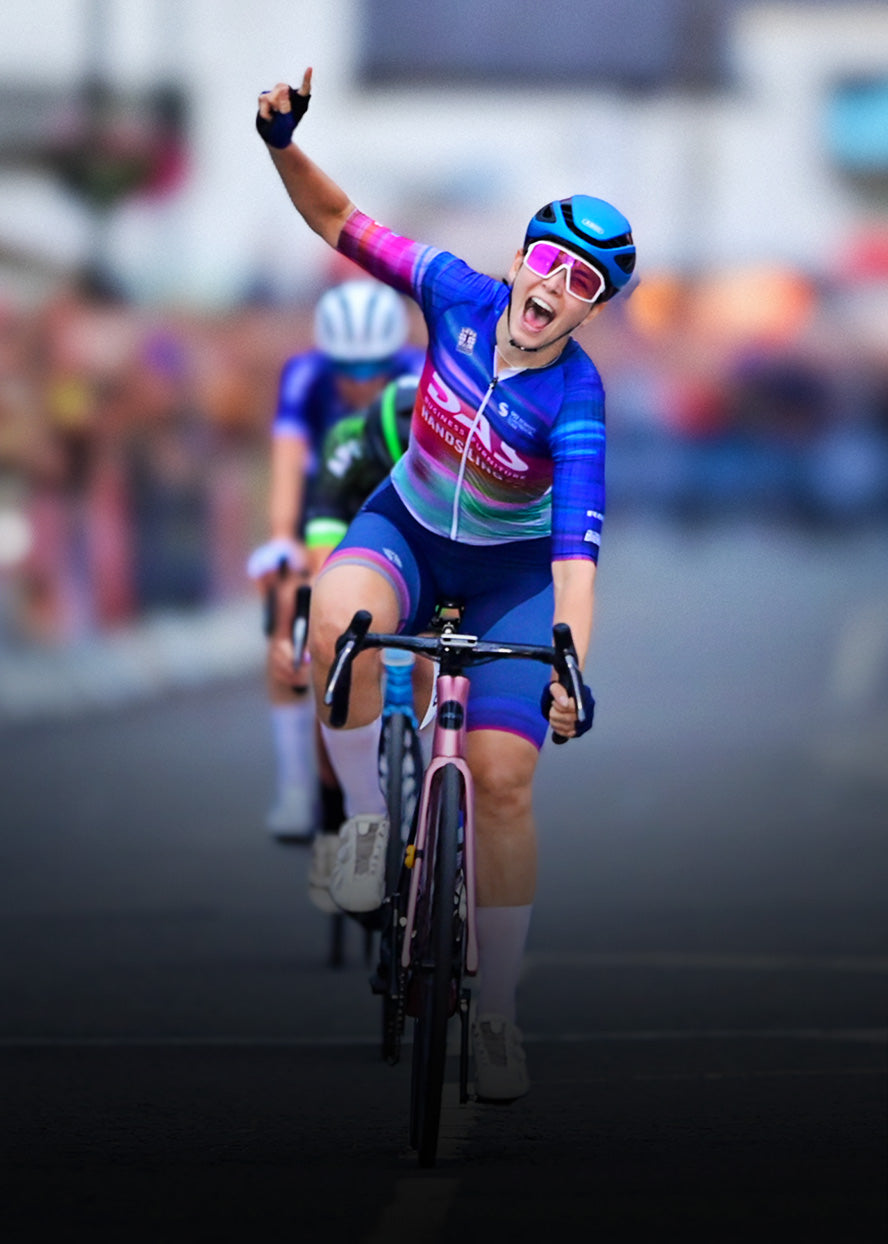 RACE PROVEN
Handsling bikes are used at elite level in the ultimate test of performance and quality
PERFORMANCE AT THE HIGHEST LEVEL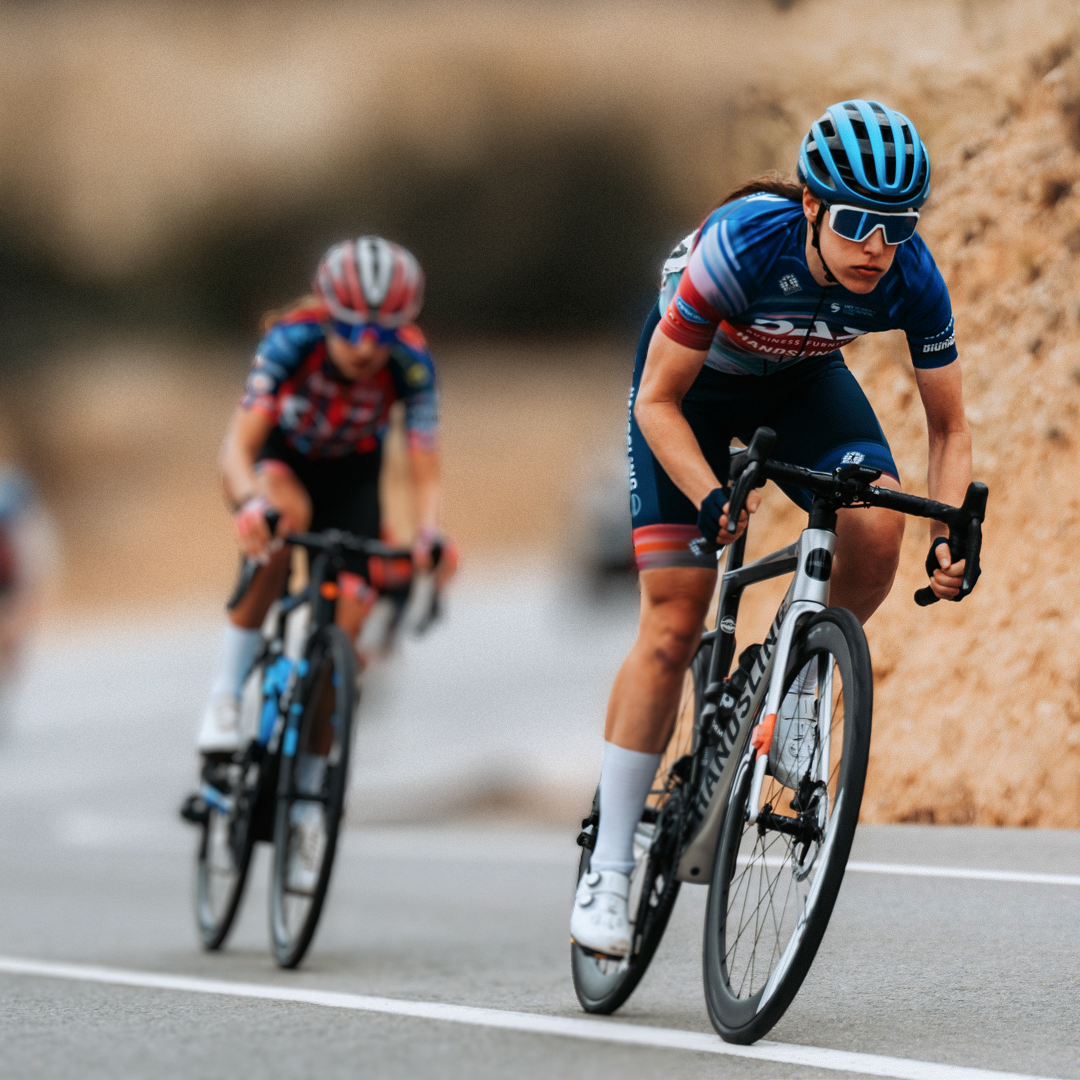 Race winning from junior to elite
Handsling frames have been ridden to race wins in the junior ranks right through to elite level. Handsling mounted riders past and present include the World Tour's Fred Wright, GB track star Oscar Nilsson-Julien, Pan Am track champ Amber Joseph and eight-time US national champion John Croom.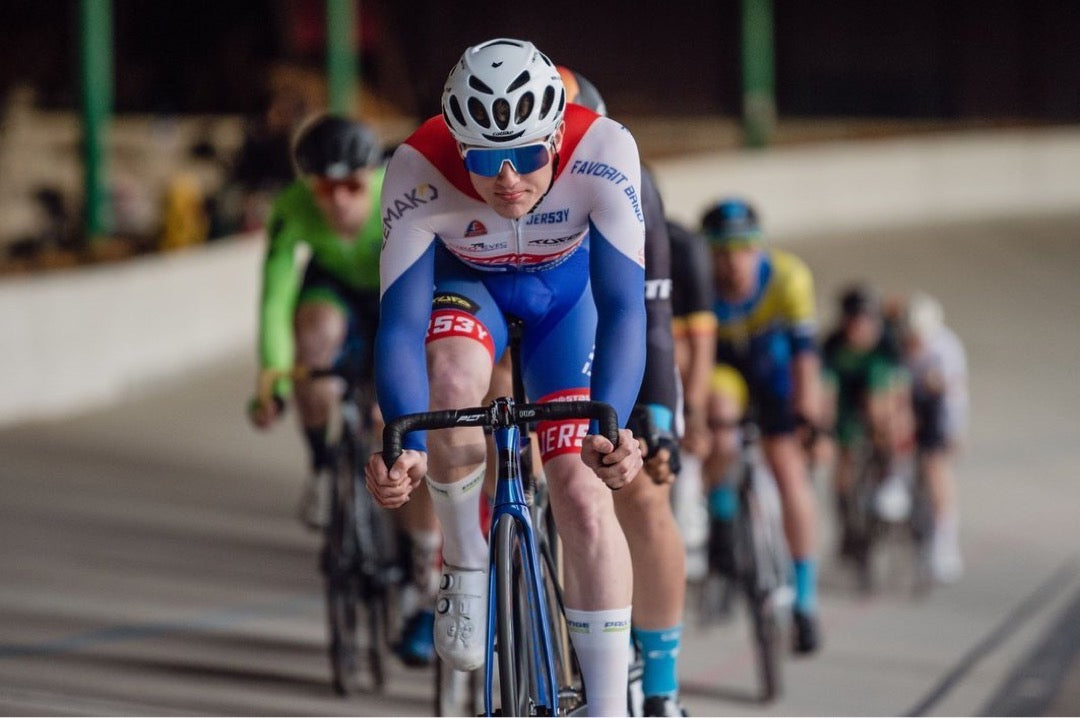 Tested on the world stage
Handsling frames have graced the most iconic cycling locations in the world, from London's Herne Hill to the cobbles of Paris-Roubaix. Their race pedigree in the hands of elite riders underscores the performance and durability of Handsling frames, while providing the feedback that guides product development.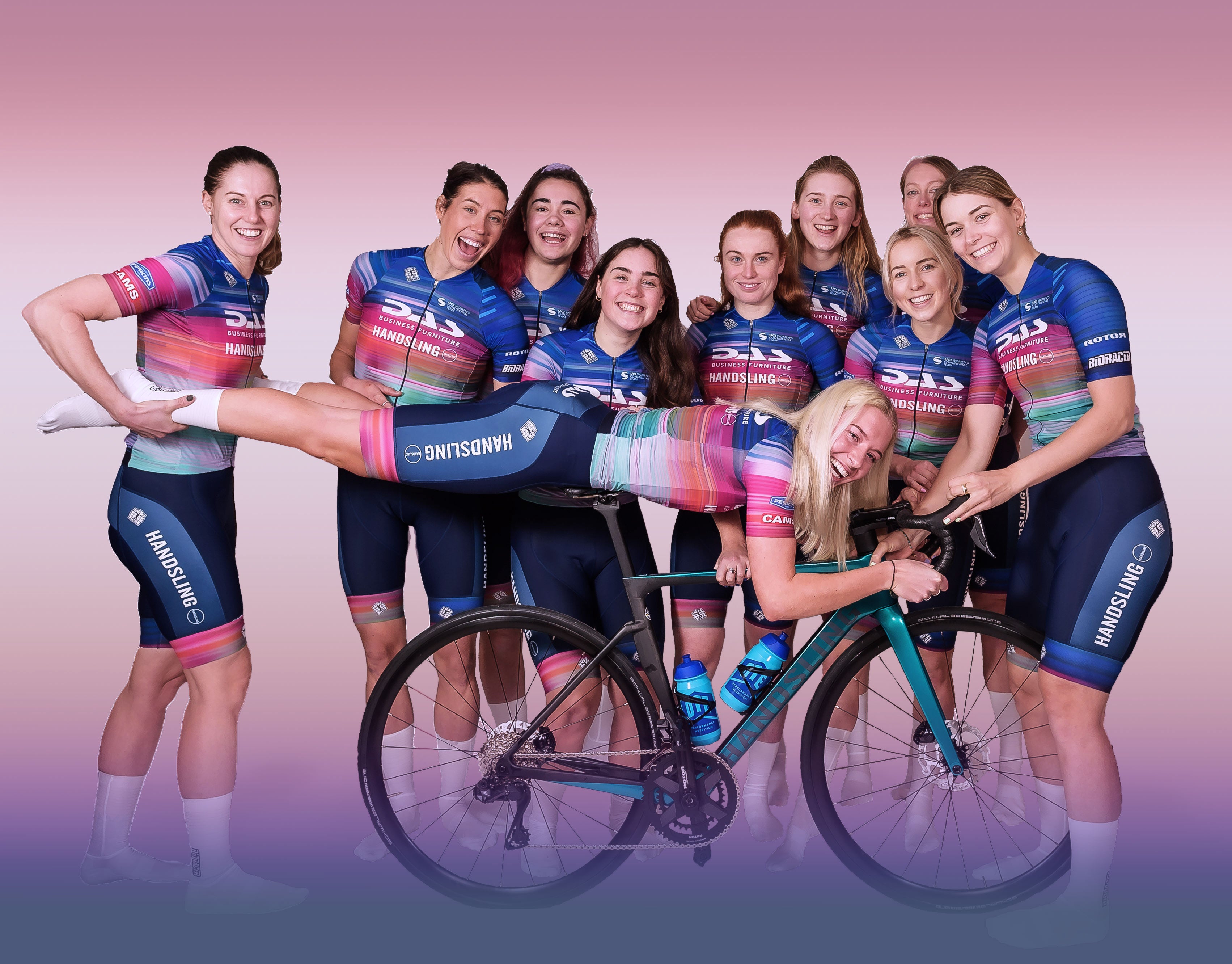 DAS-Handsling
UCI Continental Womens Team
DAS-Handsling is a UCI registered women's continental cycling team, racing Handsling frames on road, track and cyclocross in the UK and across Europe. They are the UK's top ranked women's team with overall victory in the 2022 UK National Road Series. Sophie Lewis raced her TR3evo in the 2022 UCI Track Champions League, picking up a standout Scratch Race win.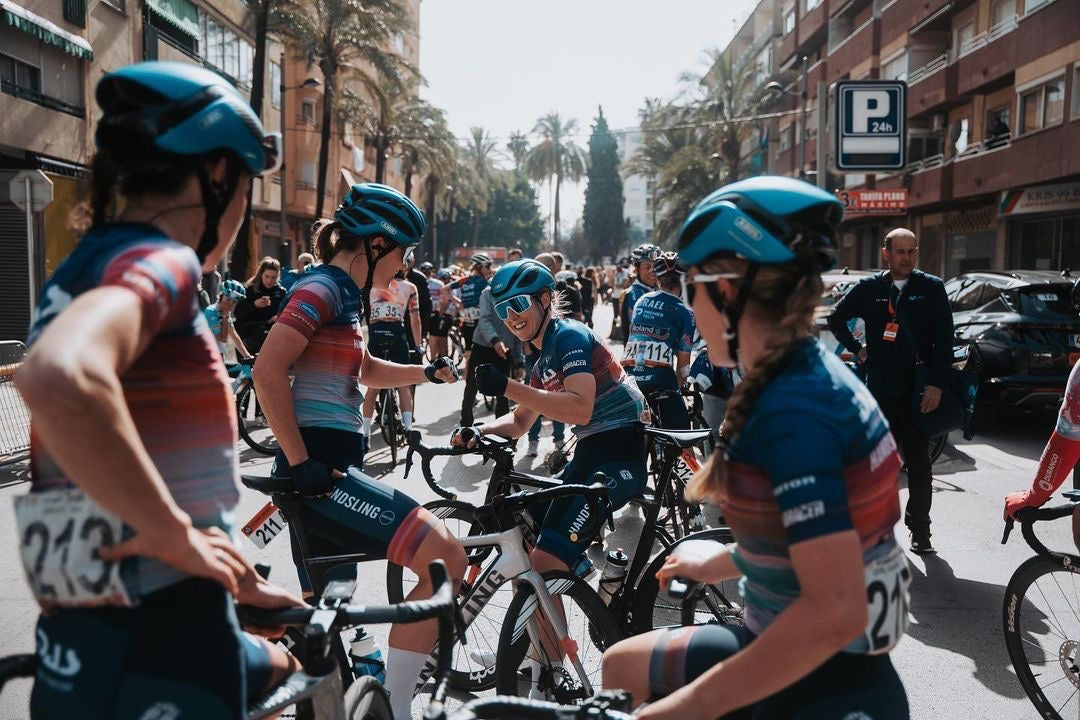 Setmana Ciclista, Spain
2023 season opener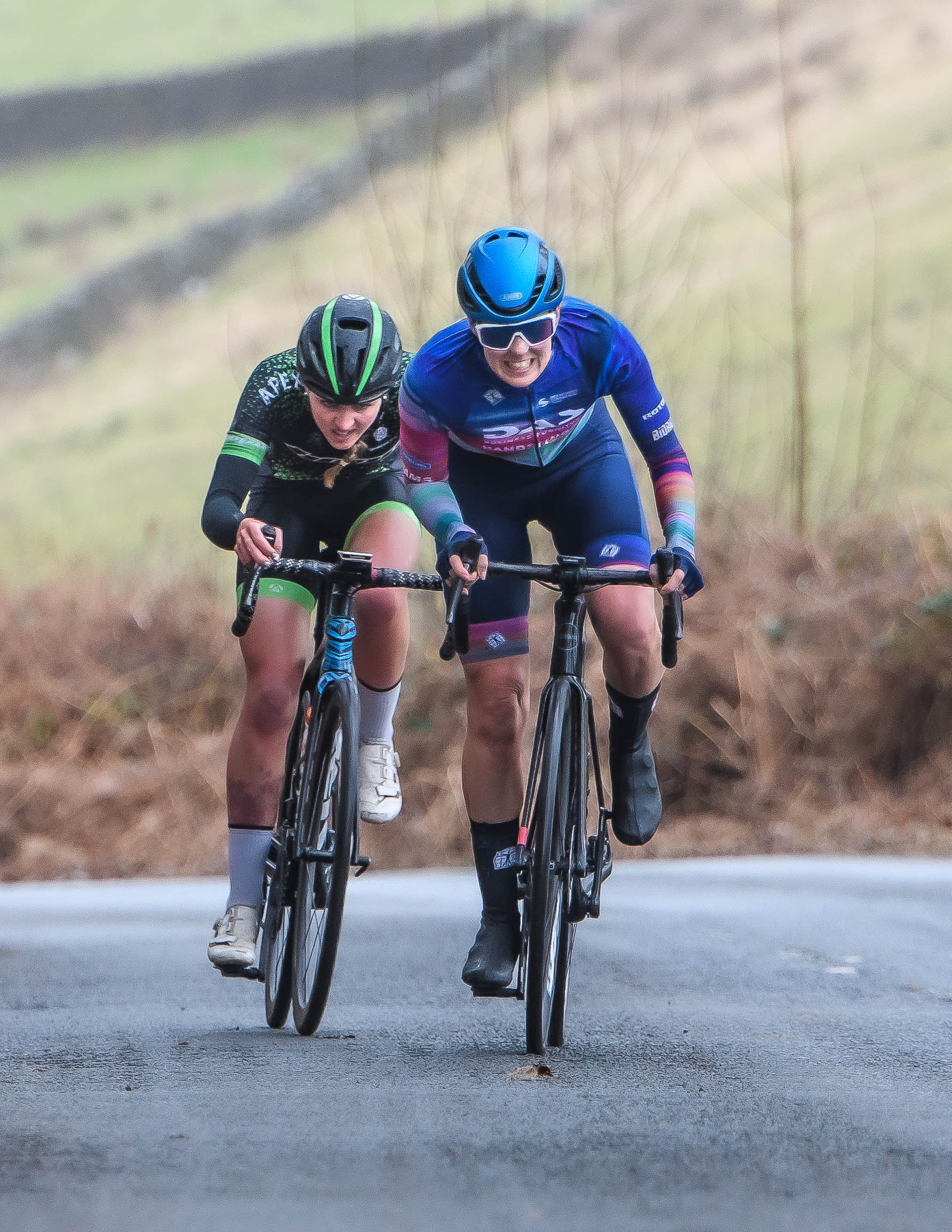 Proper Northern Road Series
QOM and overall 2nd for Sammie Stuart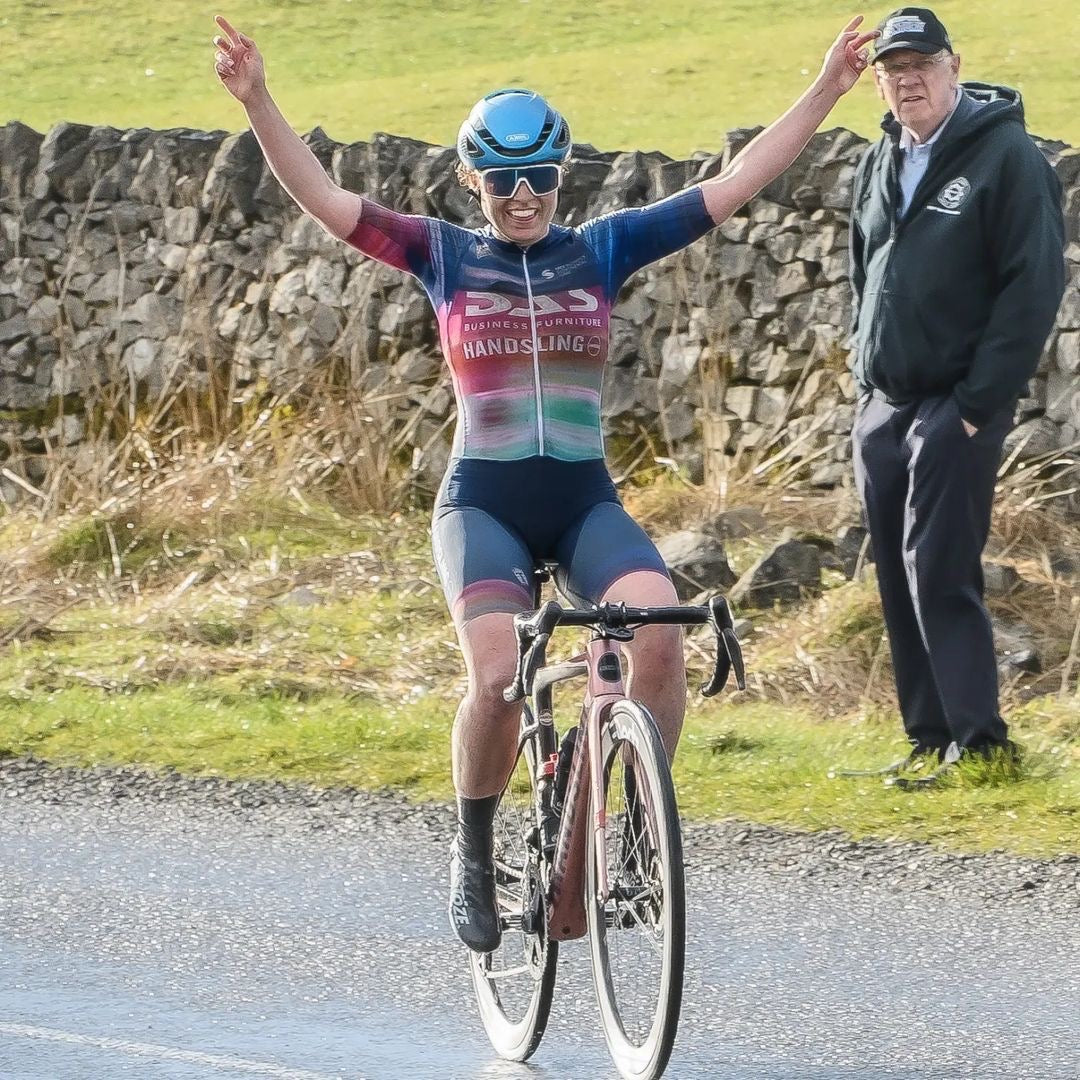 Peaks 2 Day
Lucy Lee bags a stage win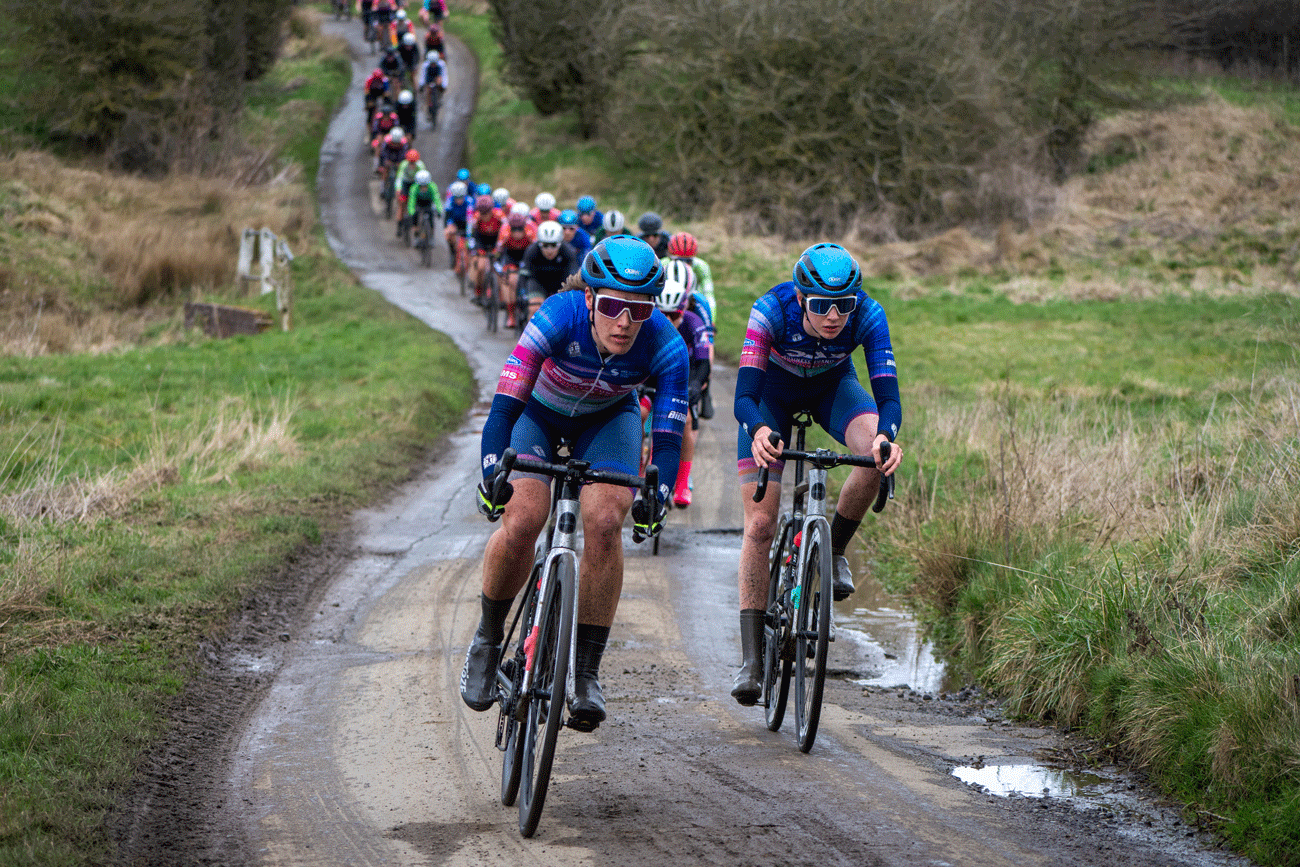 CiCLE Classic
Team competition winners
Chaney Windows & Doors Cycling
US-based pro team
CWD rides Handsling frames on road, track and gravel. The TR3evo was ridden to 16 medals at the 2022 USA National Track Championships at Elite and U23 level. Current US National Champions riding the TR3evo include Ian Anderson, Lance Abshire and Tristan Manderfeld. The team races the CEXevo in elite US gravel races including the 127-mile Rouge Roubaix. On the road, they ride the A1R0evo in the US crit series.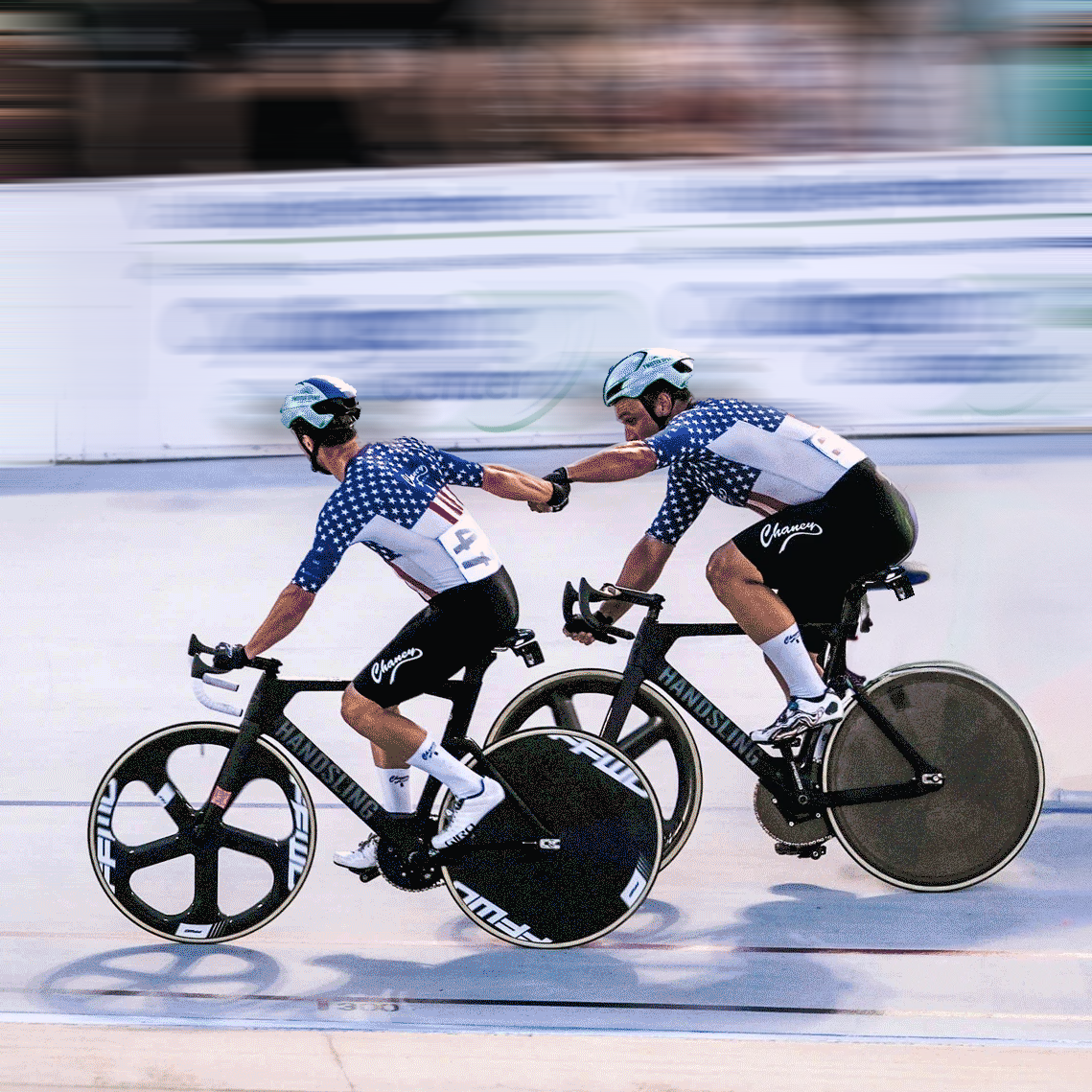 2022 US Track Nationals
16 medals and 2 national champions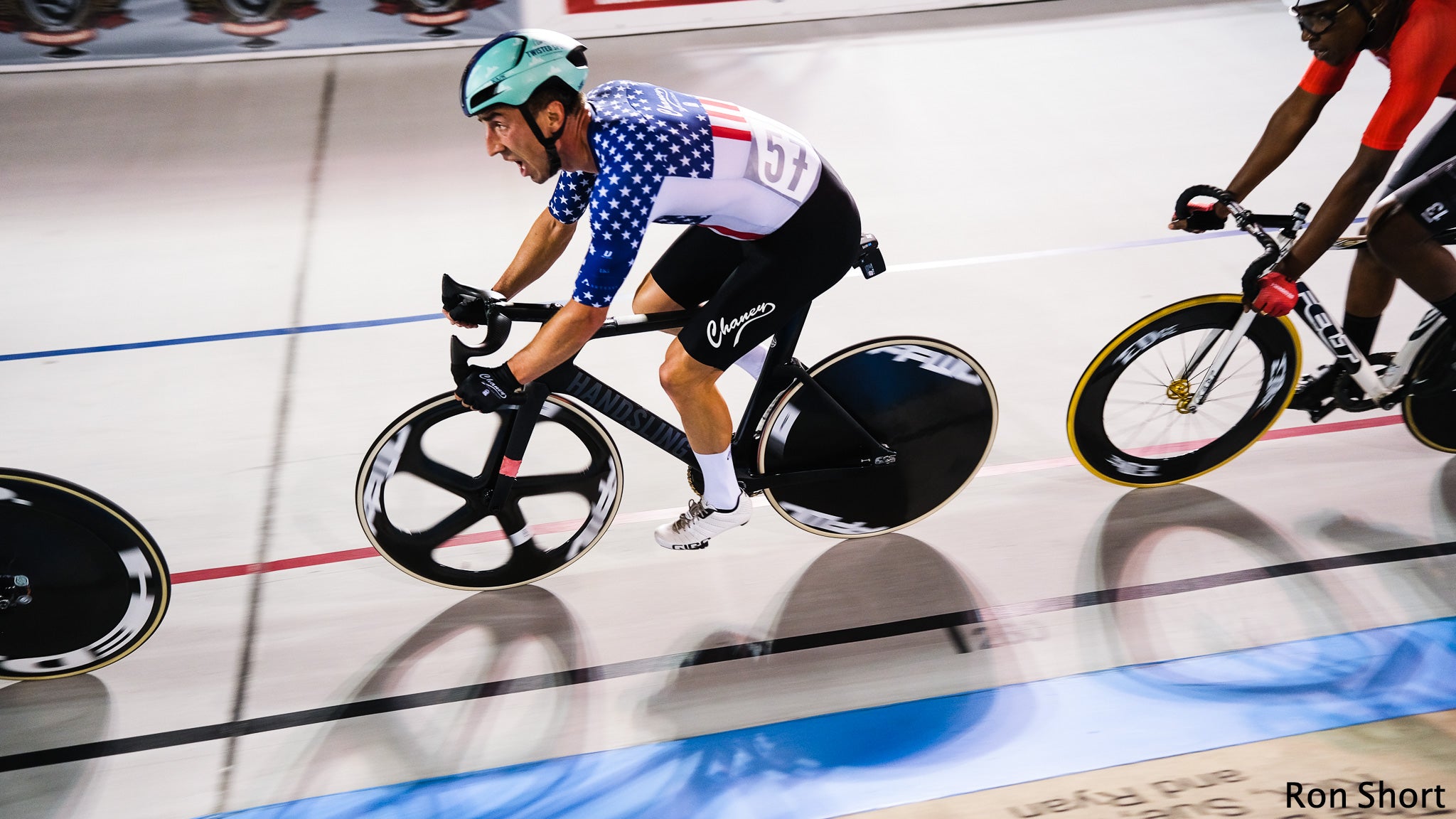 Tristan Manderfeld
2x US Madison National Champion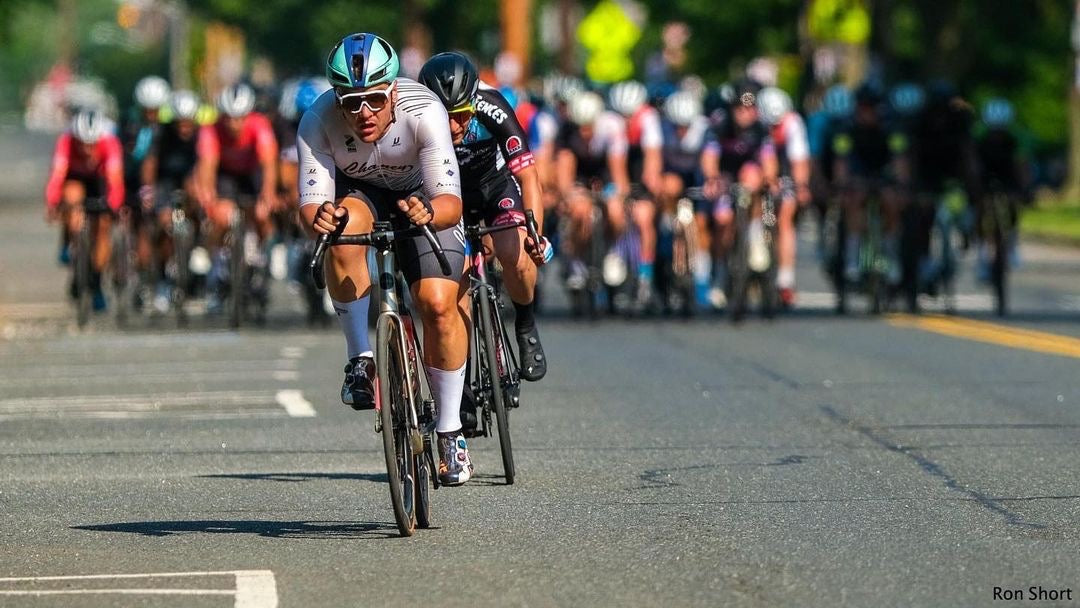 On the road
Dominant in US Crit Series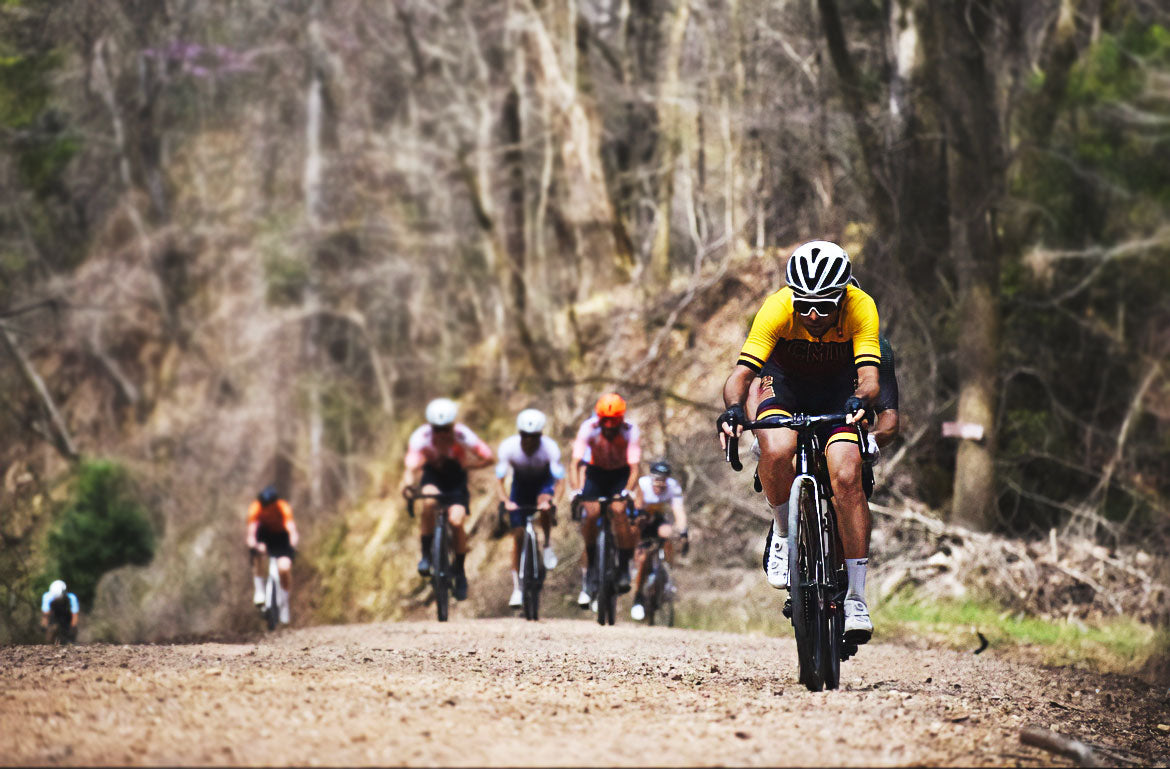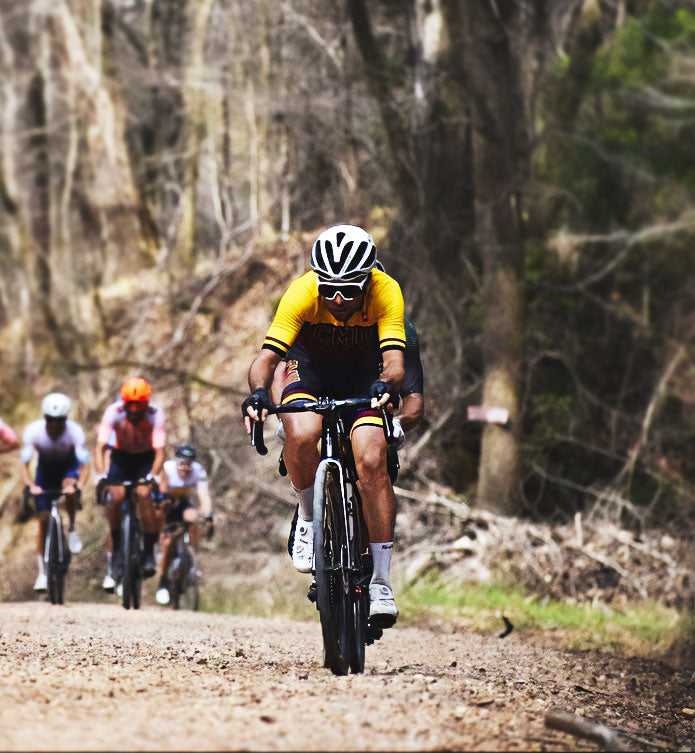 Rouge Roubaix
Podium for Lance Abshire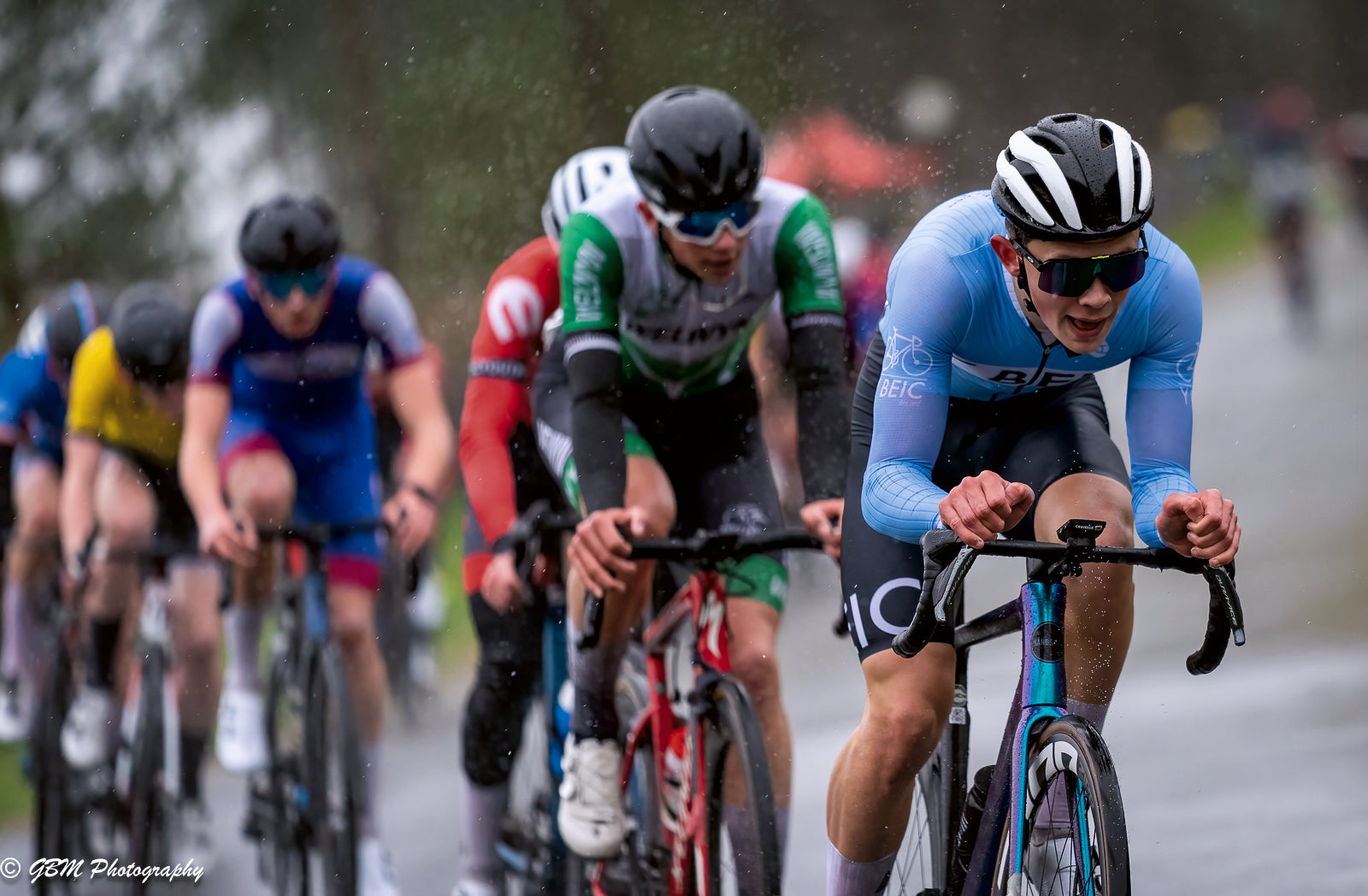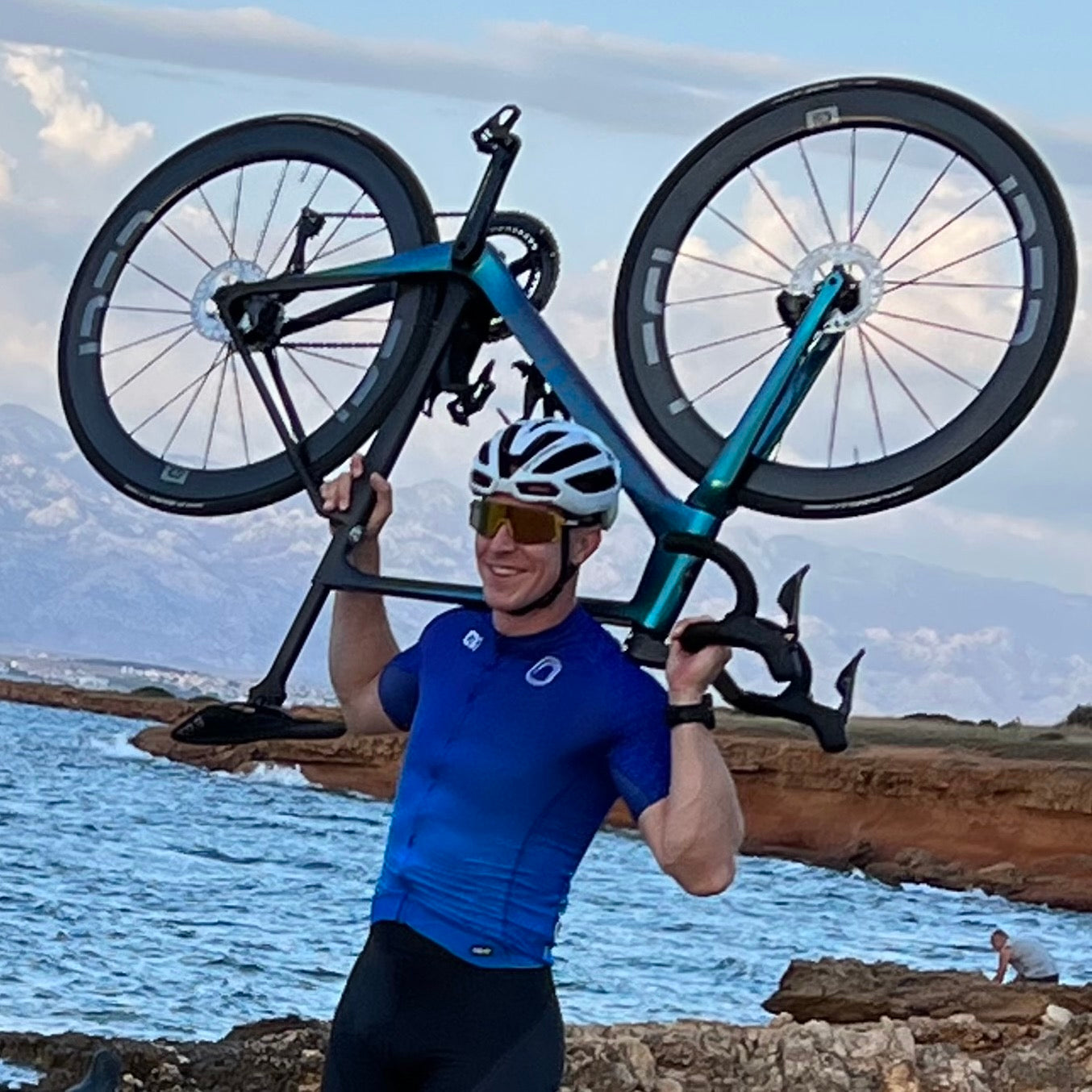 TRACK & ROAD
Tomáš Bábek
Olympic track racer Tomáš uses the TR3evo in track bunch races and the A1R0evo on the road. Representing the Czech Republic, he is a multiple European Championships gold medalist and competed at the 2008 Summer Olympics. 
TRACK
Sindre Haugsvaer
TR3evo rider Sindre is the current Norwegian elite champion in five endurance disciplines on the track - Scratch, Elimination, Points Race, Omnium and Individual Pursuit. 
#sindrehaugsvaer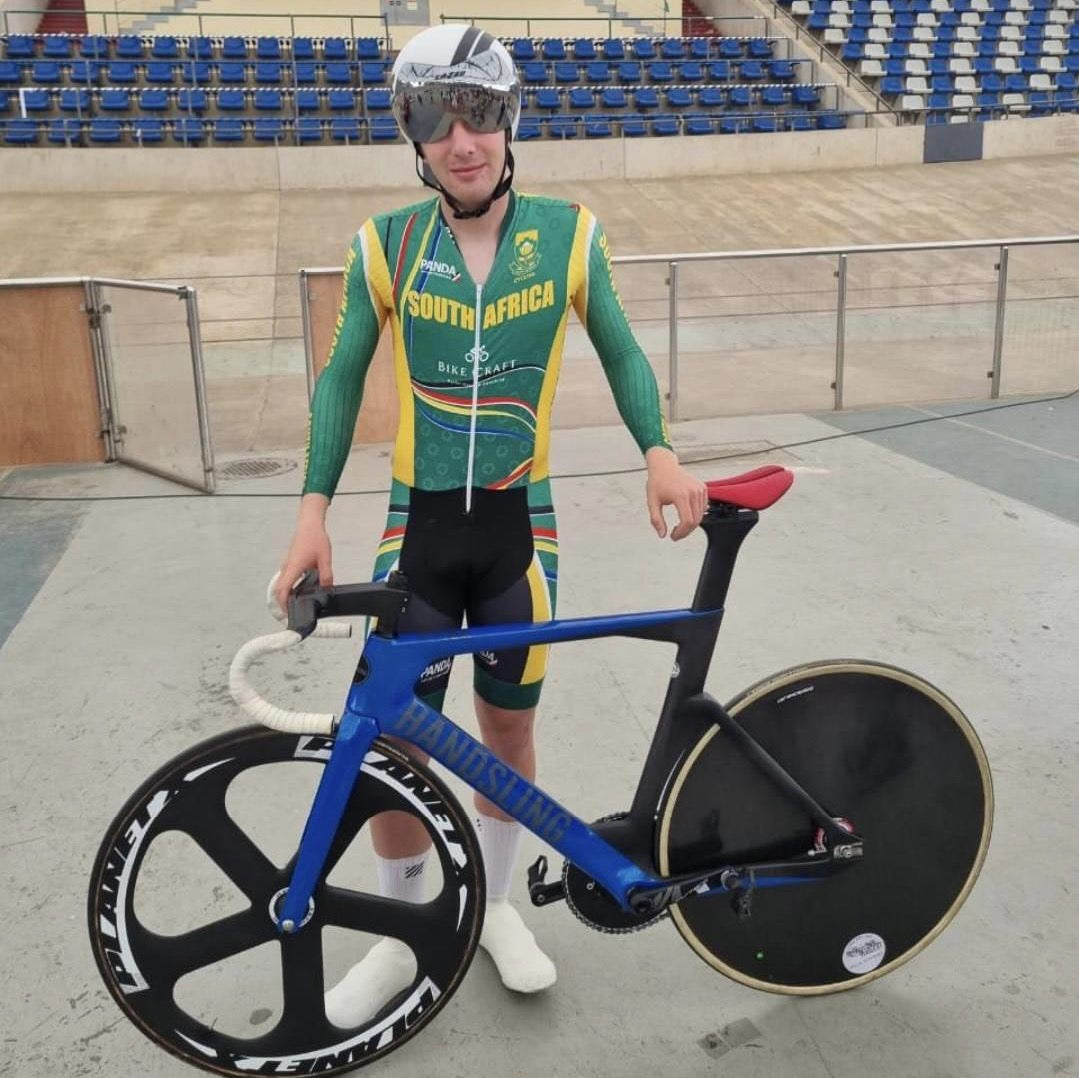 TRACK
Jose Kleinsmidt
Jose is the nine-time South African national track champion and three time African continental champion. Jose and compatriot Joshua Dike dominated the African Continental Track Championships 2022 riding their TR3evos.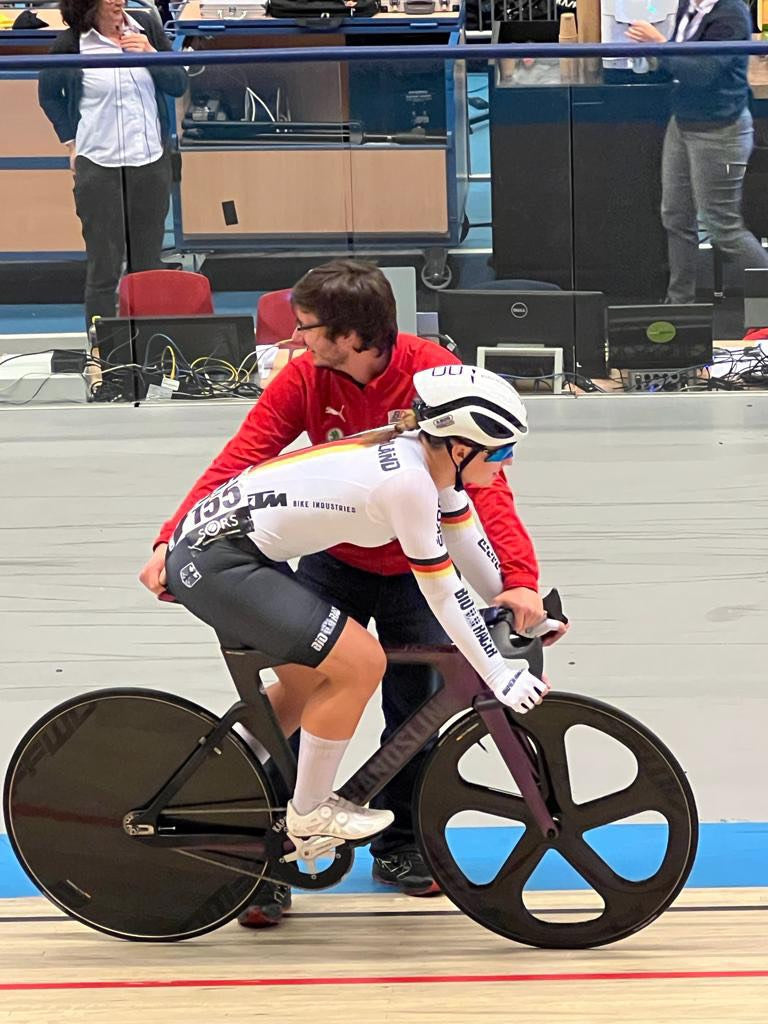 TRACK
Sina Temmen
U23 track specialist and TR3evo rider Sina is two-time German Champion in the Omnium and one-time champion in Madison.
#sinalamaschina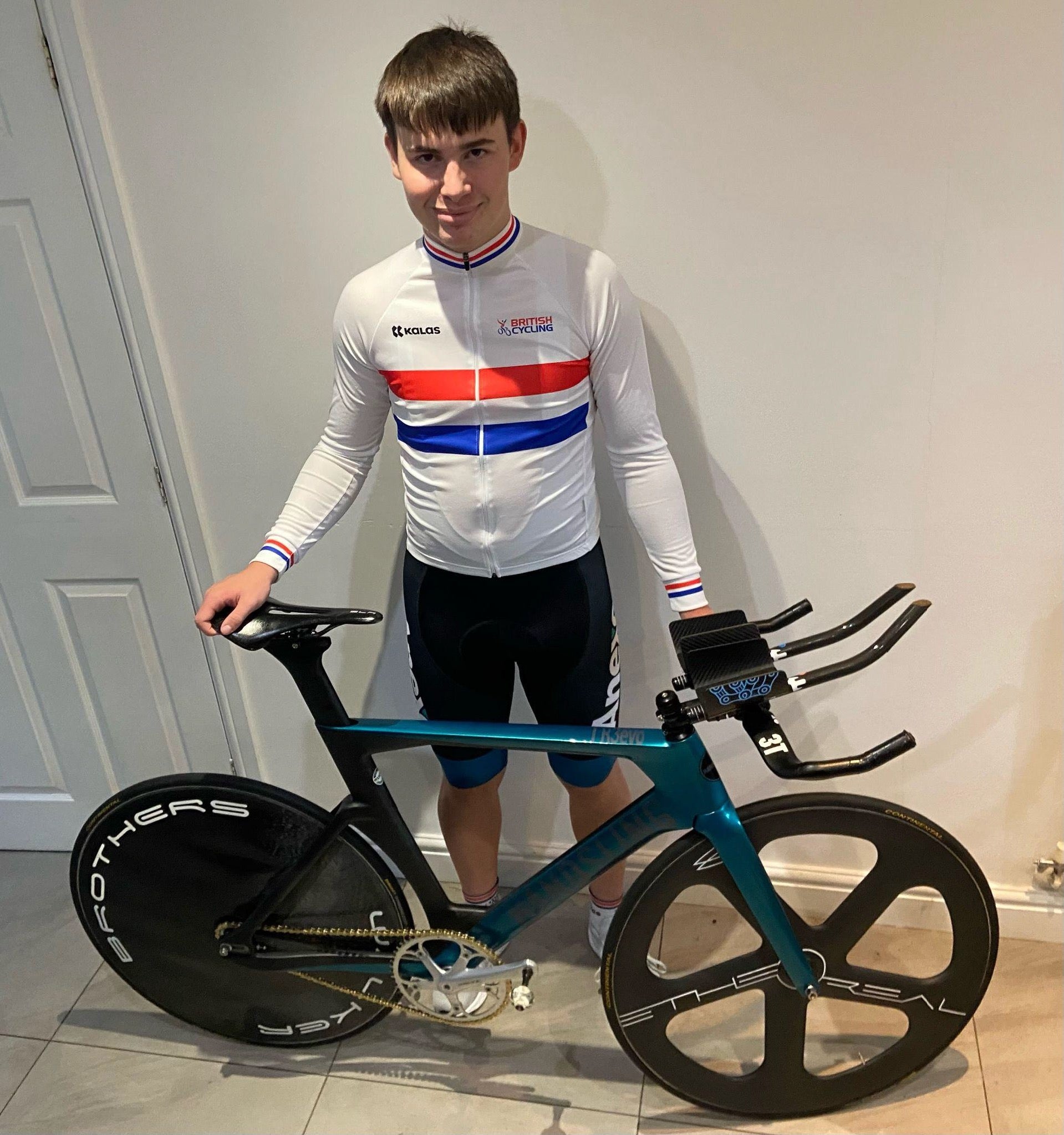 TRACK
Sam Fisher
Sam is currently British Omnium champion, Scratch race champion, points race champion, Madison champion, and has set a new British record by more than 2 seconds for the individual pursuit. In 2023 he will be progressing to the Welsh and Great Britain teams at U18 level where he'll be racing his TR3evo track bike.
#s.amfisher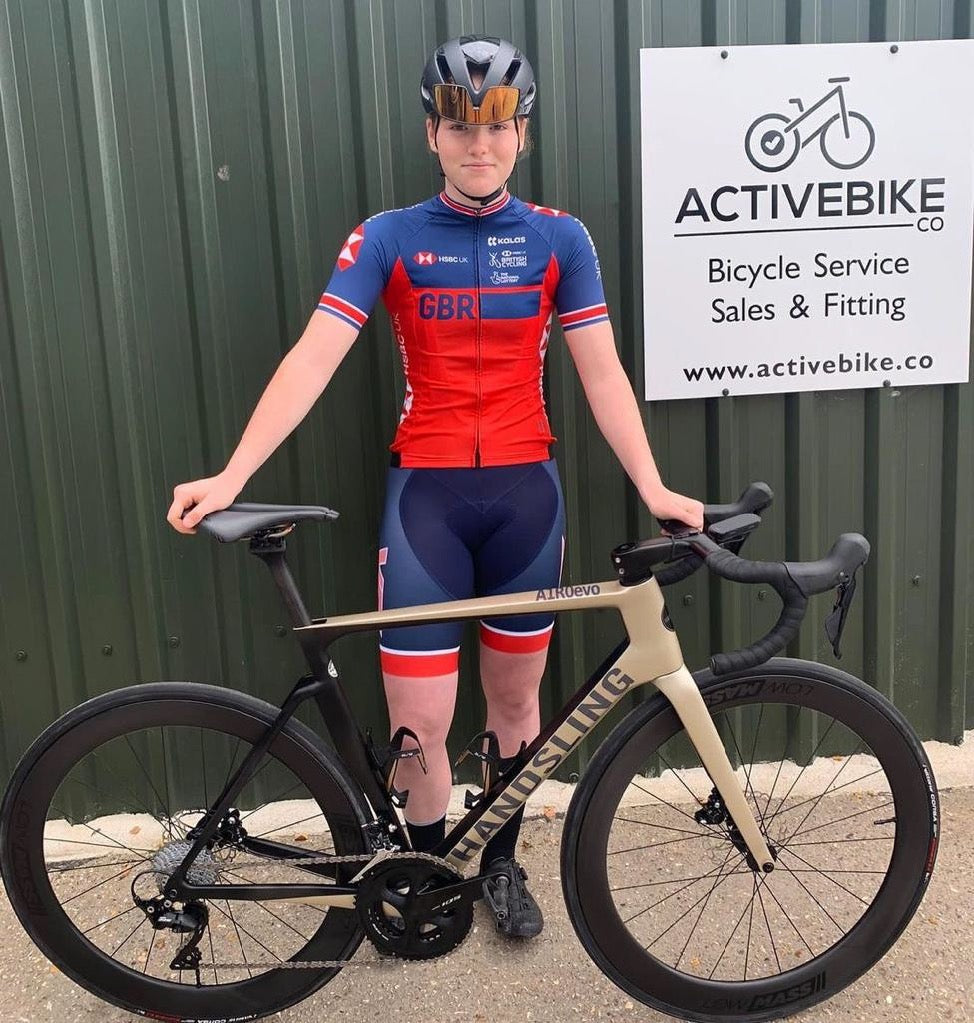 ROAD & TRACK
Katie-Ann Calton
Katie-Ann rides Handsling frames on road, track and in cyclocross. She's part of the Team GB youth set up and won team pursuit silver at the British National Track Championships 2022. She is reigning Herne Hill Velodrome Women's League champion, a multiple winner in the Goodwood Summer Series, and 2021 Madison silver medalist at the Junior and Youth Nationals.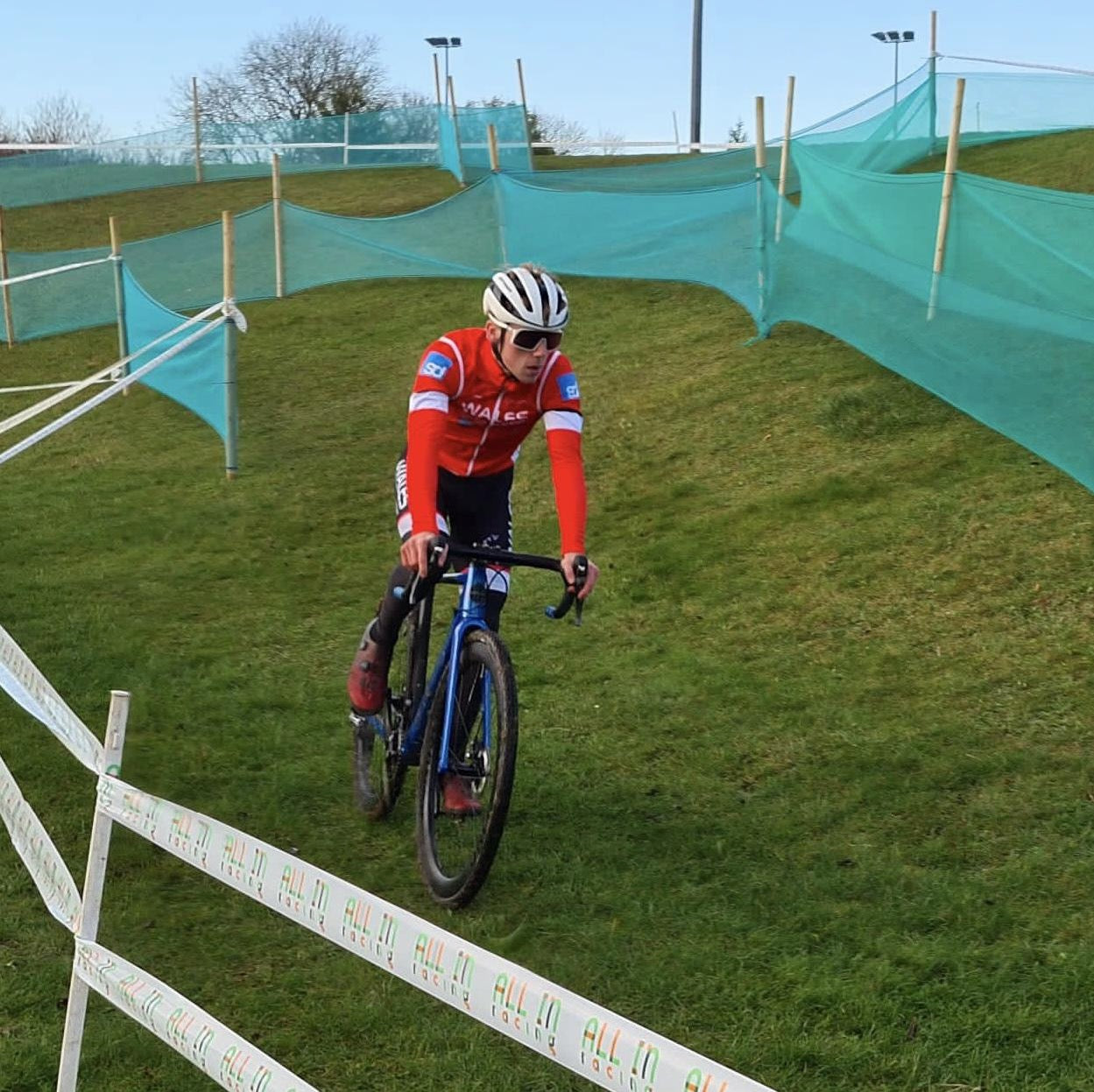 CYCLOCROSS & ROAD
Huw Buck
Huw is a regular at the UK Cyclo-Cross National Trophy, with consistent top ten positions. 2022 has been a breakthrough year for the Welshman, the highlight being GB selection for the UCI Cyclo-cross World Cup Maasmecheln, 2022 Cyclocross Koppenberg, and the European Championships Cyclocross Namur 2022. His most recent result was silver at the Welsh Cyclocross Championships 2022. 
#huw_buck24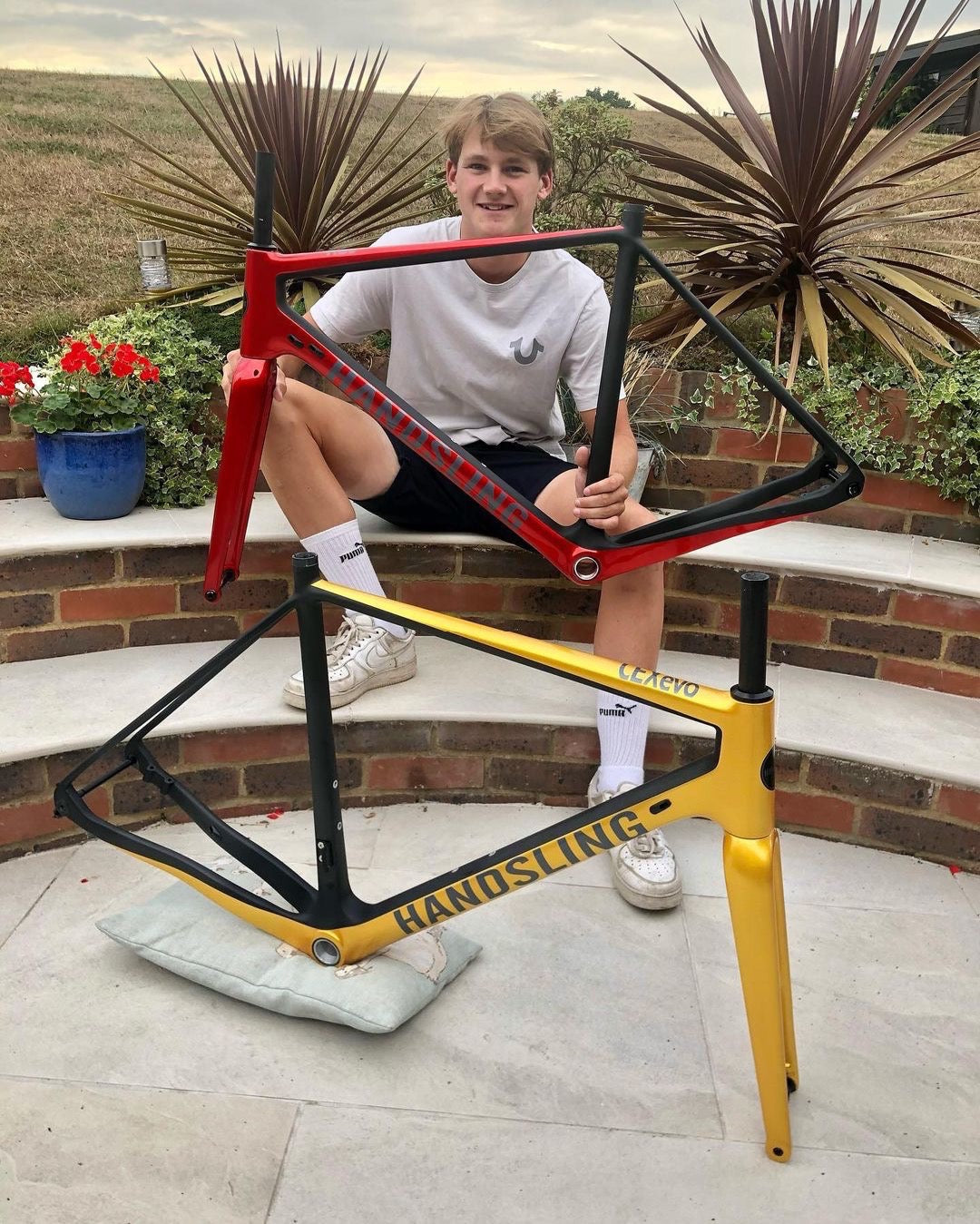 CYCLOCROSS
Jack Jee
U23 rider Jack entered cyclocross on a CEXevo in 2022 after years of success in elite mountain biking, where he reached the heights of a 6th place UK national ranking. He made a great start to his CX career, picking up strong results in the UK Cyclo-Cross National Trophy and at regional level. 
#jack_jee04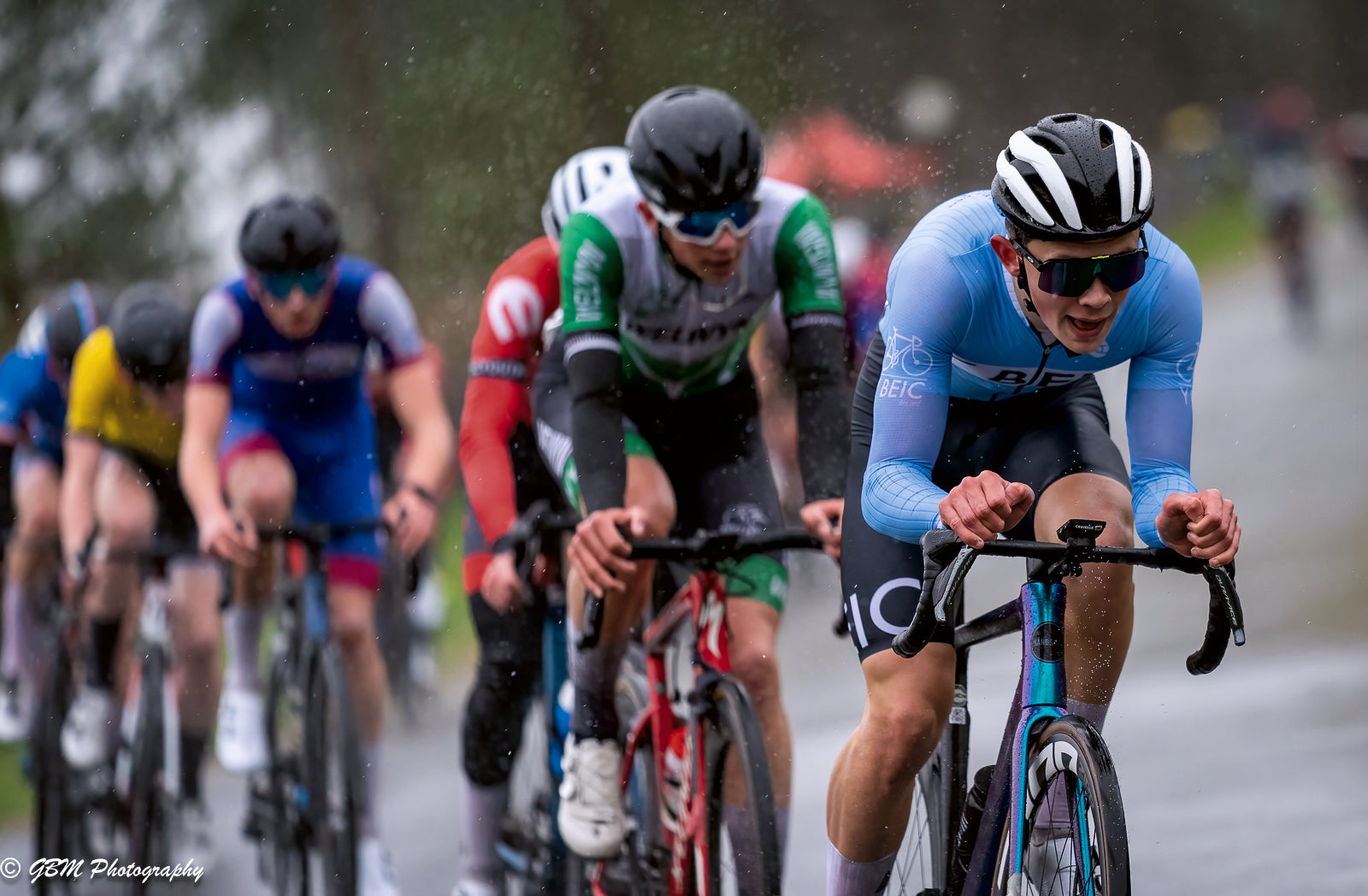 ROAD, TRACK & CYCLOCROSS
Rory Gravelle
Rory was the fourth ranked youth rider in the UK for road and track in 2022. Part of the Welsh Pathway Programme, he won Madison bronze and Scratch silver in the 2022 National Youth and Junior Track Championships. On the A1R0evo, he has won multiple crits at National level. He's also the U16 Welsh Cyclo-cross national champion on a CEXevo.
#rory.gravelle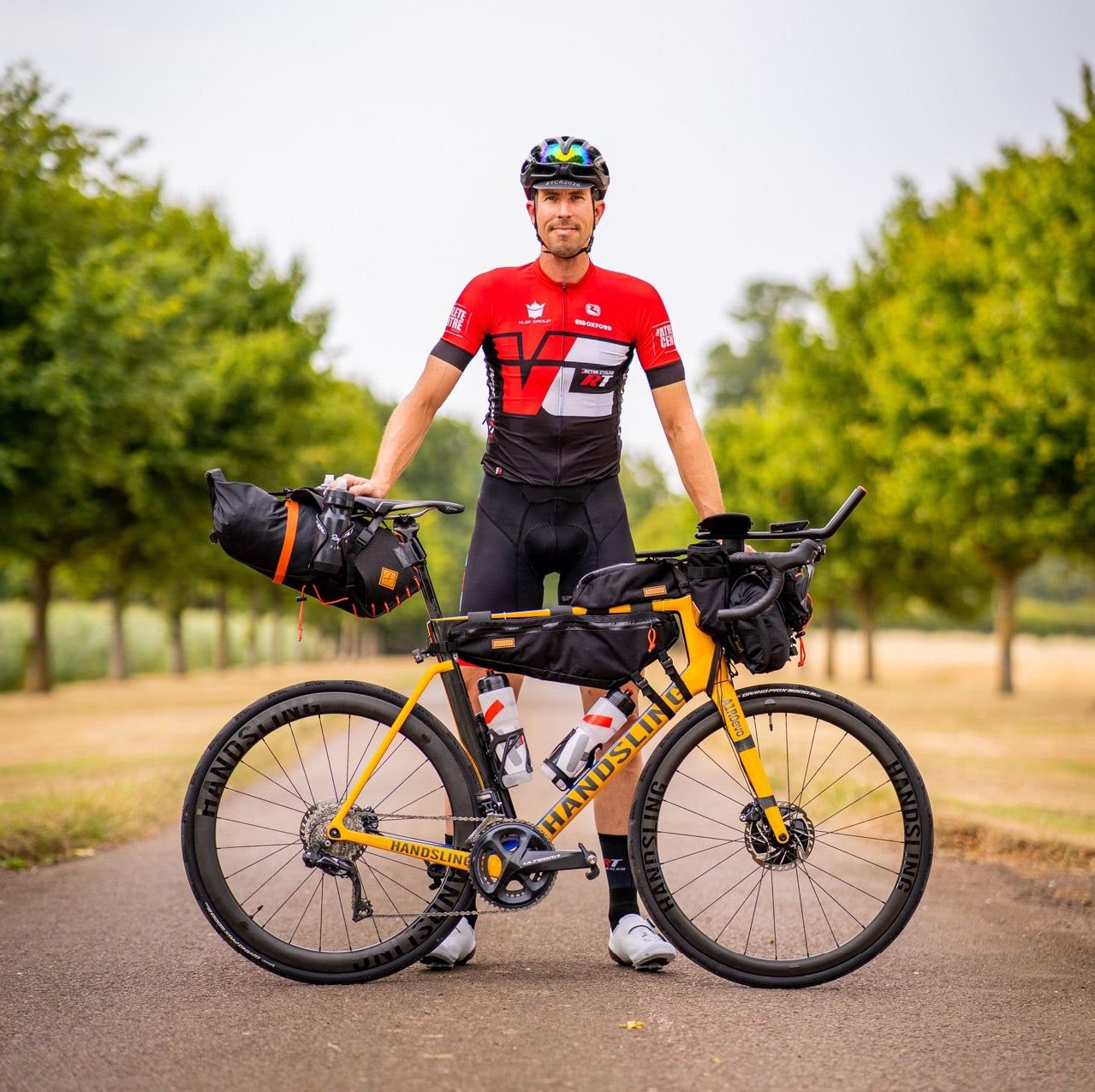 ROAD
Barry Duplock
Endurance cyclist Barry Duplock rode his A1R0evo in the 2022 Transcontinental Race, which covers more than 4,000km across Europe. 
#barryonabike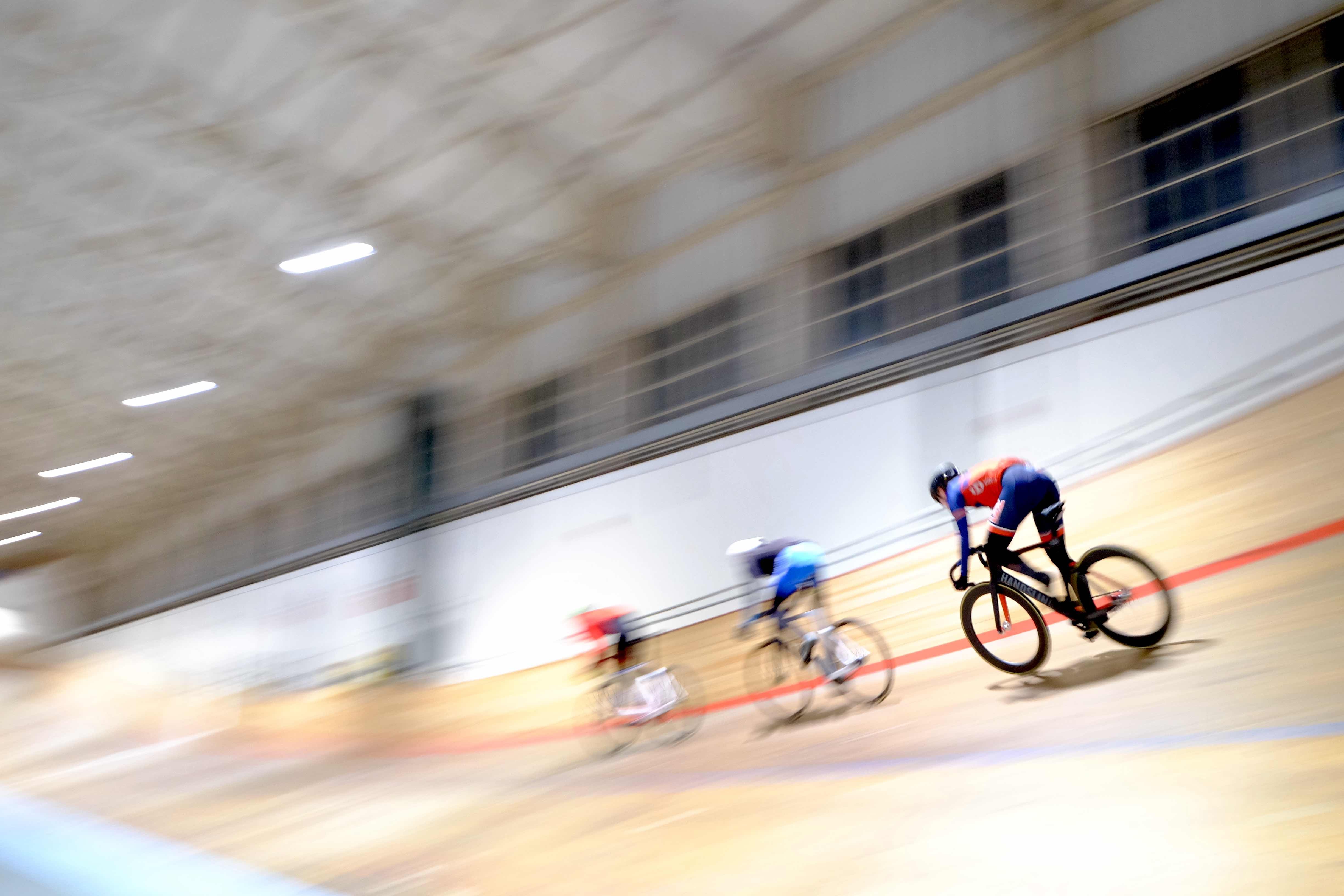 Fred Wright
The current World Tour rider used Handsling frames in his junior days, riding junior classics such as Junior Paris Roubaix and Gent-Wevelgem, and winning the Tour of Wales, among others prestigious races. 
Oscar Nilsson-Julien
Team GB's Oscar rode Handsling track and road frames as a junior, winning numerous national titles. 
Catherine Coley
Rode her Handsling track frame to two Masters World titles.
Josh Giddings
Up and coming Team GB track star rode his TR3evo to Madison and Team Pursuit gold in the U23 European Track Championships 2021.