Looking for the perfect fit?
Customers are matched to the correct frame size using a bike fit document or measurements from an existing bike. Aspects including stem length, handlebar drop and width, and saddle layback are set to your requirements. We have an online bike fit tool that can recommend adjustments.
STEP-BY-STEP PROCESS
Before measuring, please ensure the bike is on level ground.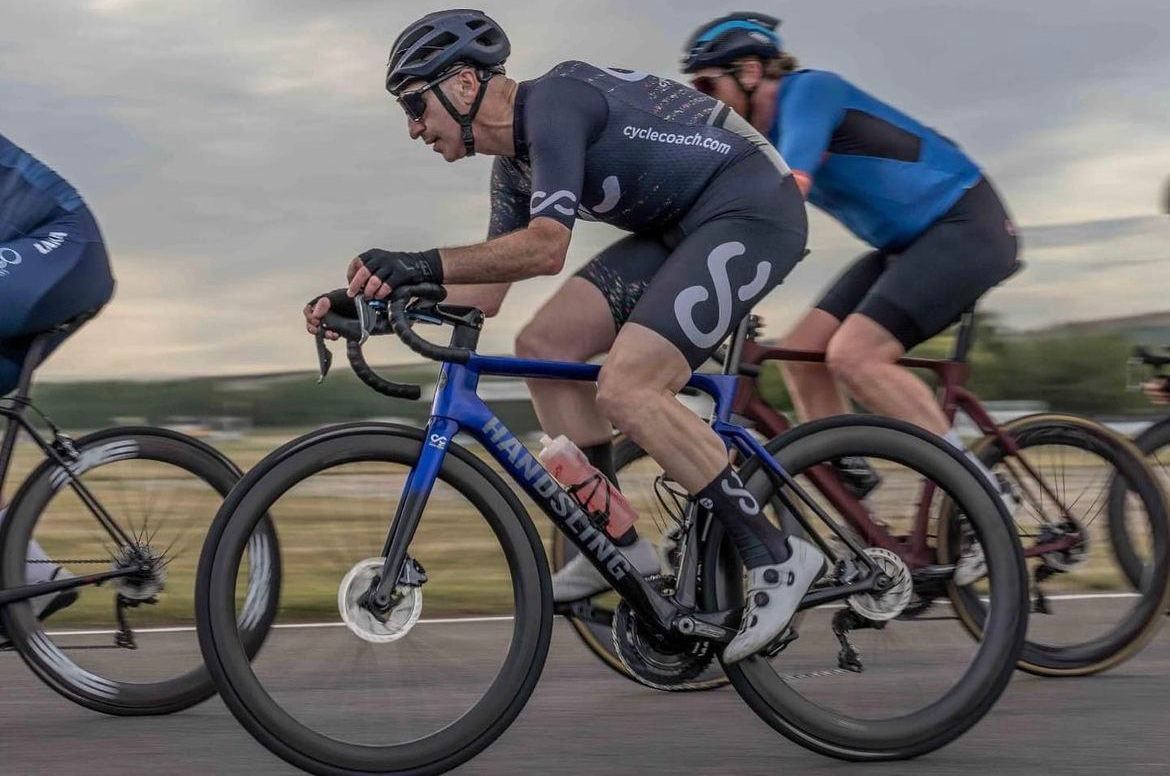 STEP 1
Describe Your Current Bike
Make, model and size.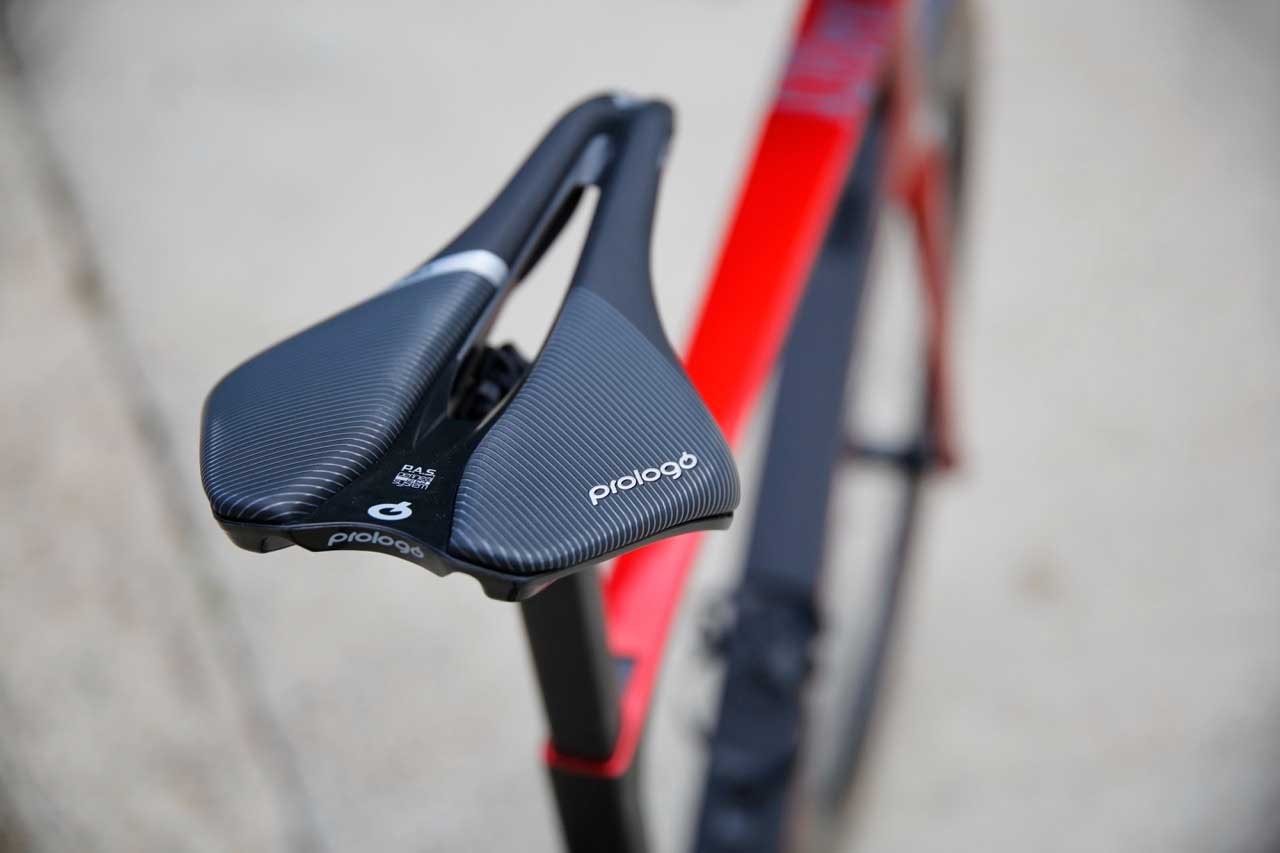 STEP 2
Saddle Make
Make and model.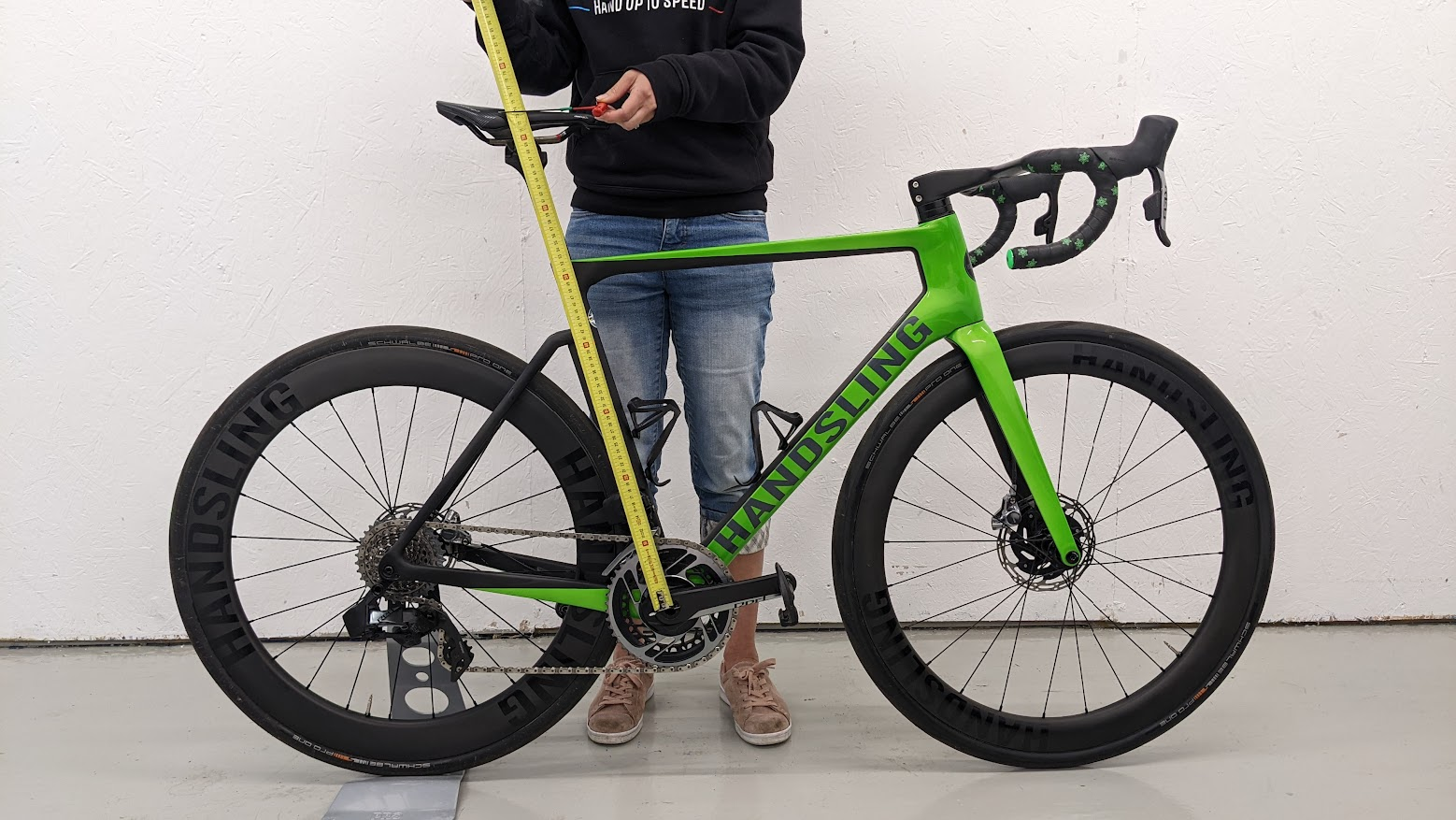 STEP 3
Saddle Height
Centre of the bottom bracket axle to the top of the saddle (via saddle clamp).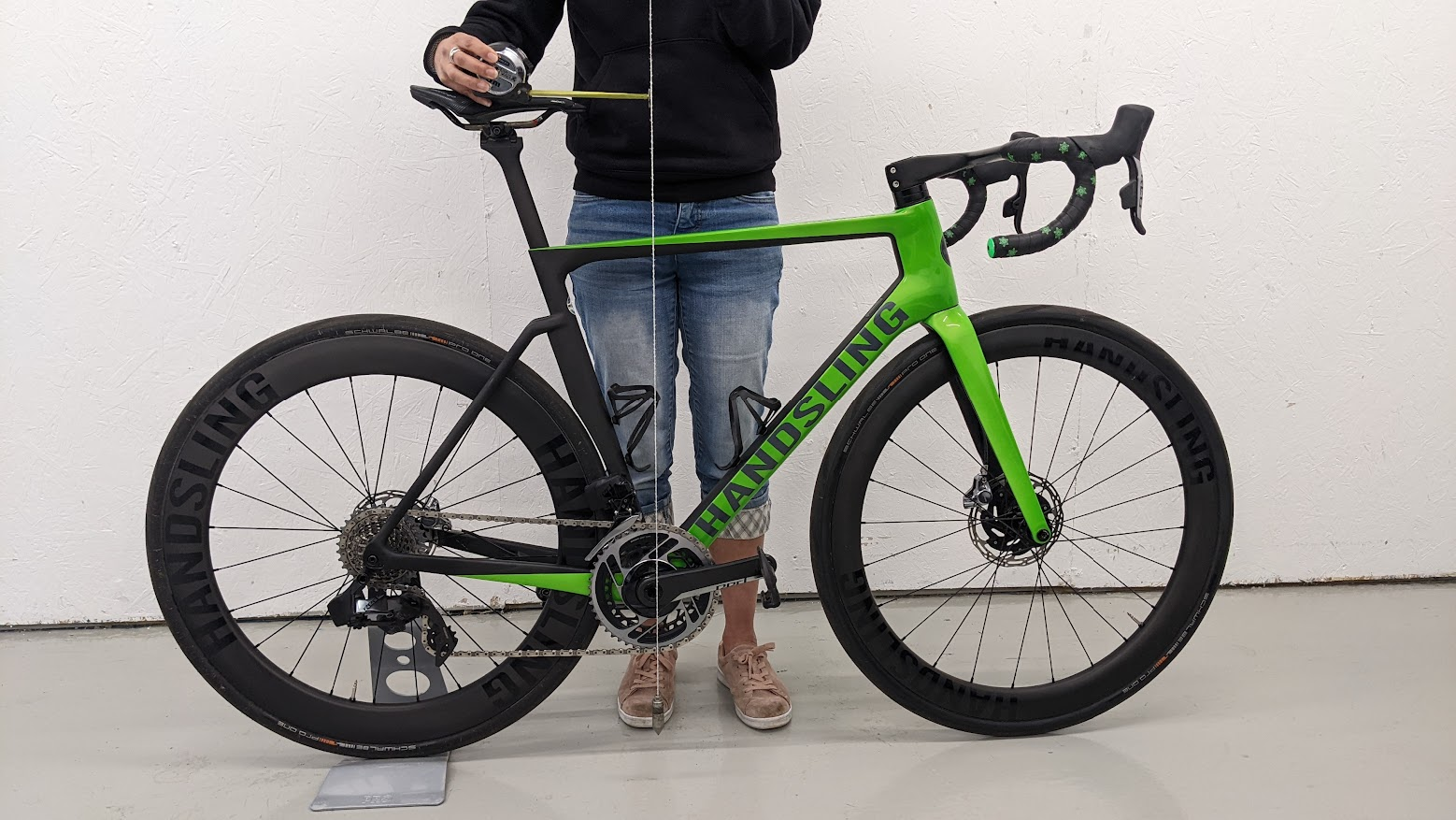 STEP 4
Saddle Layback
Tip of the saddle to directly above the centre of the bottom bracket.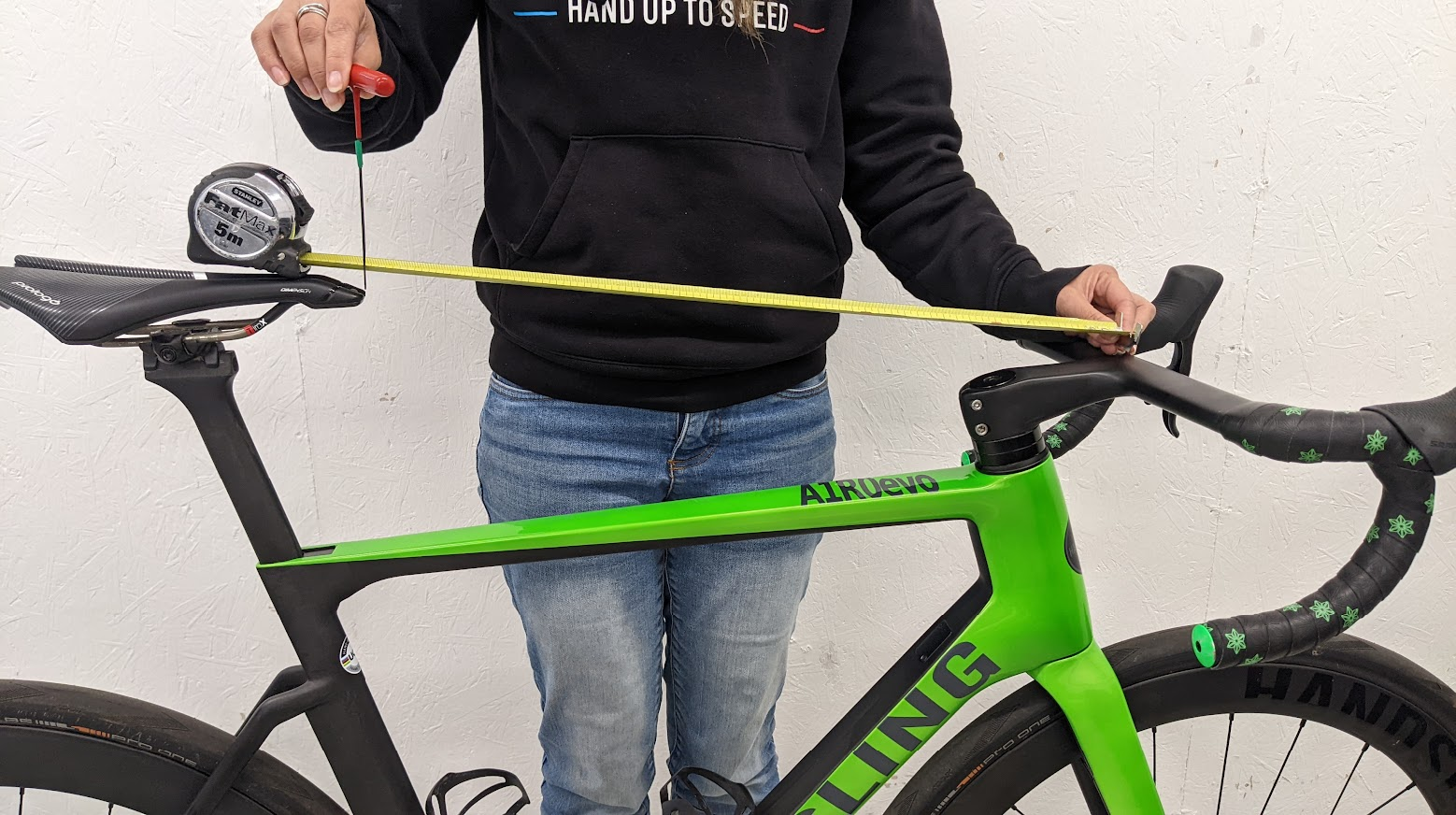 STEP 5
Handlebar Reach
Centre of the top of the handlebar to the tip of the saddle.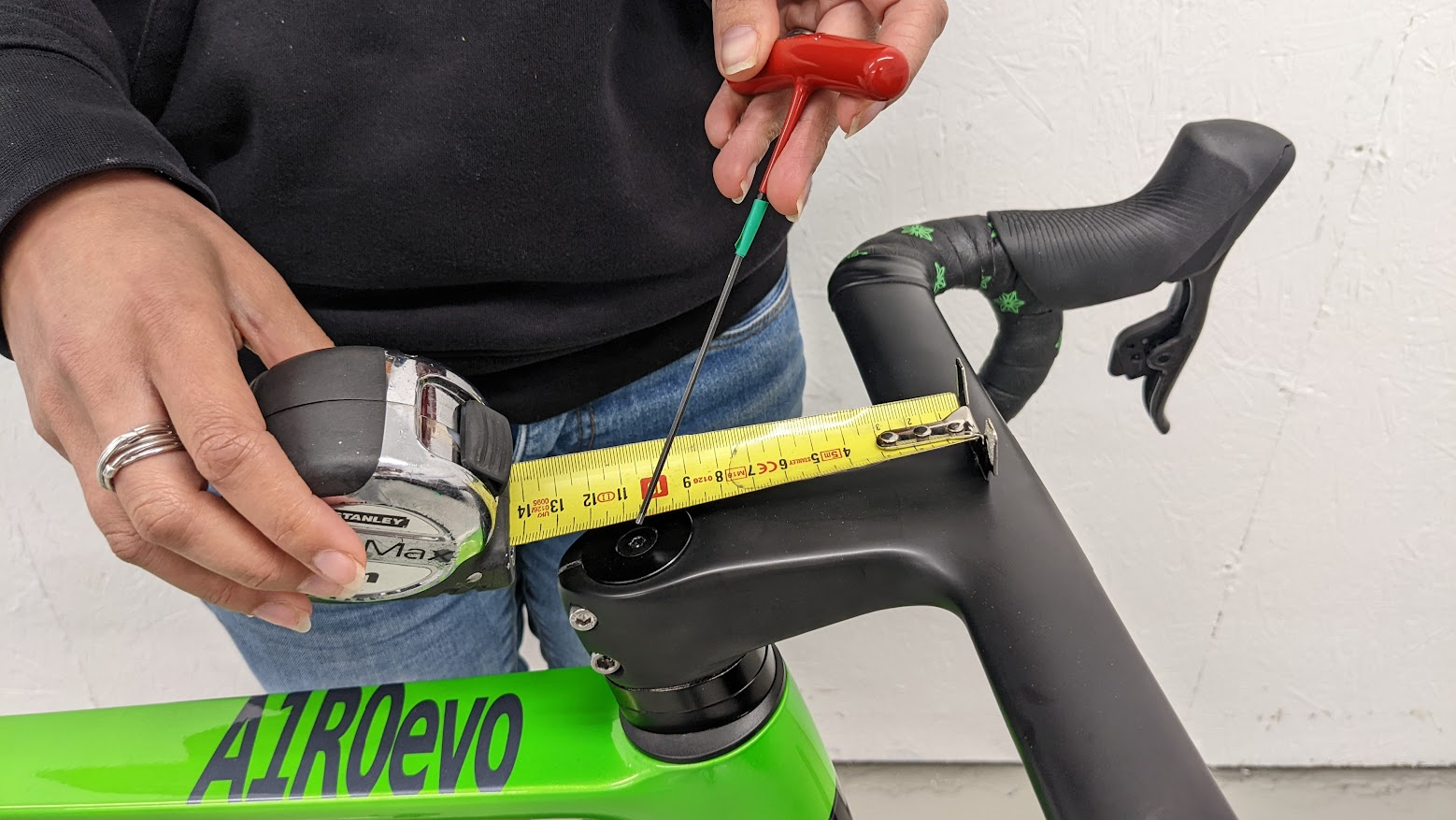 STEP 6
Stem Length
Centre of steerer to centre of the top of the handlebar.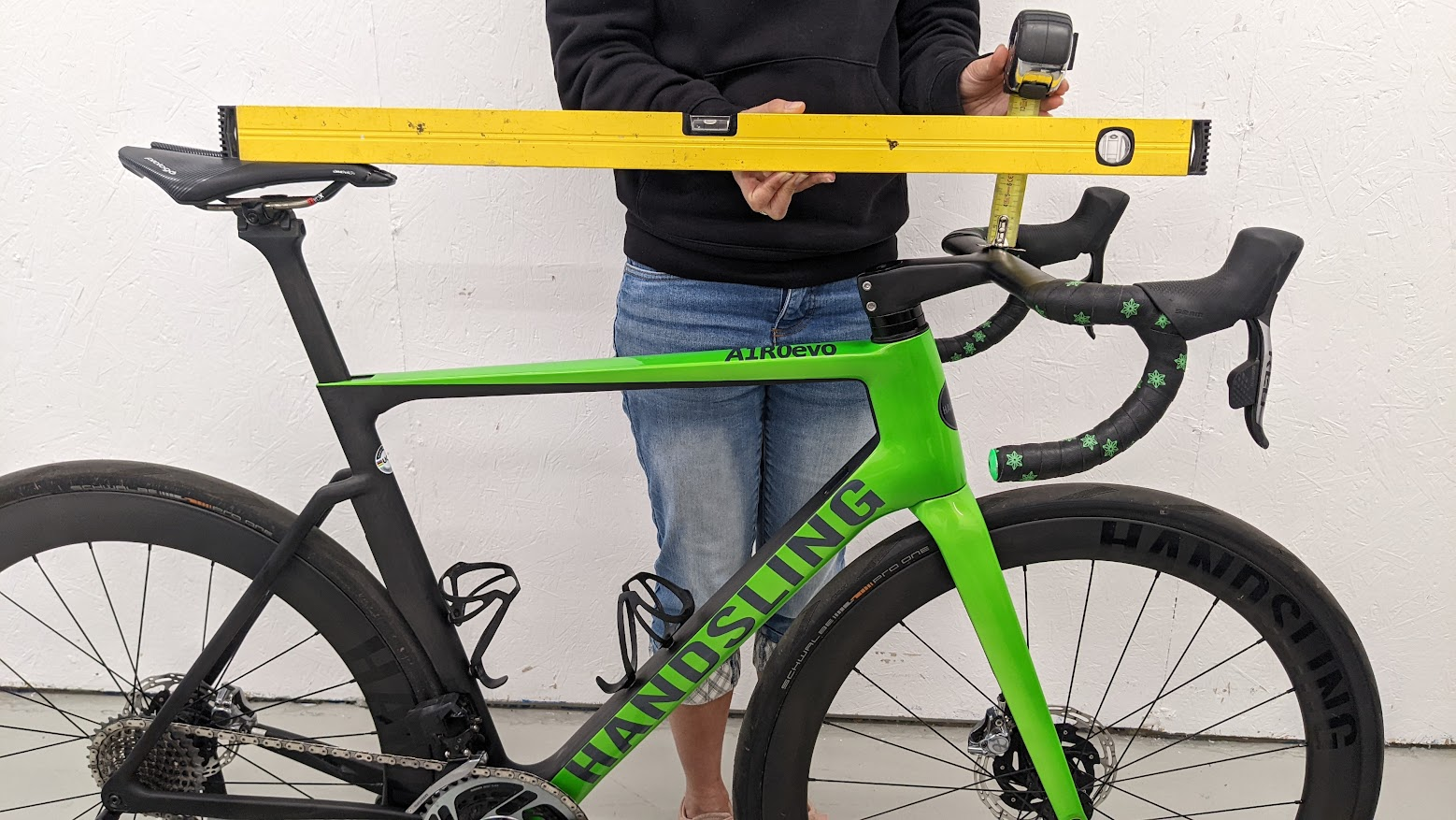 STEP 7
Saddle to Handlebar Drop
Level with the top of the saddle, down to the top of the handlebar.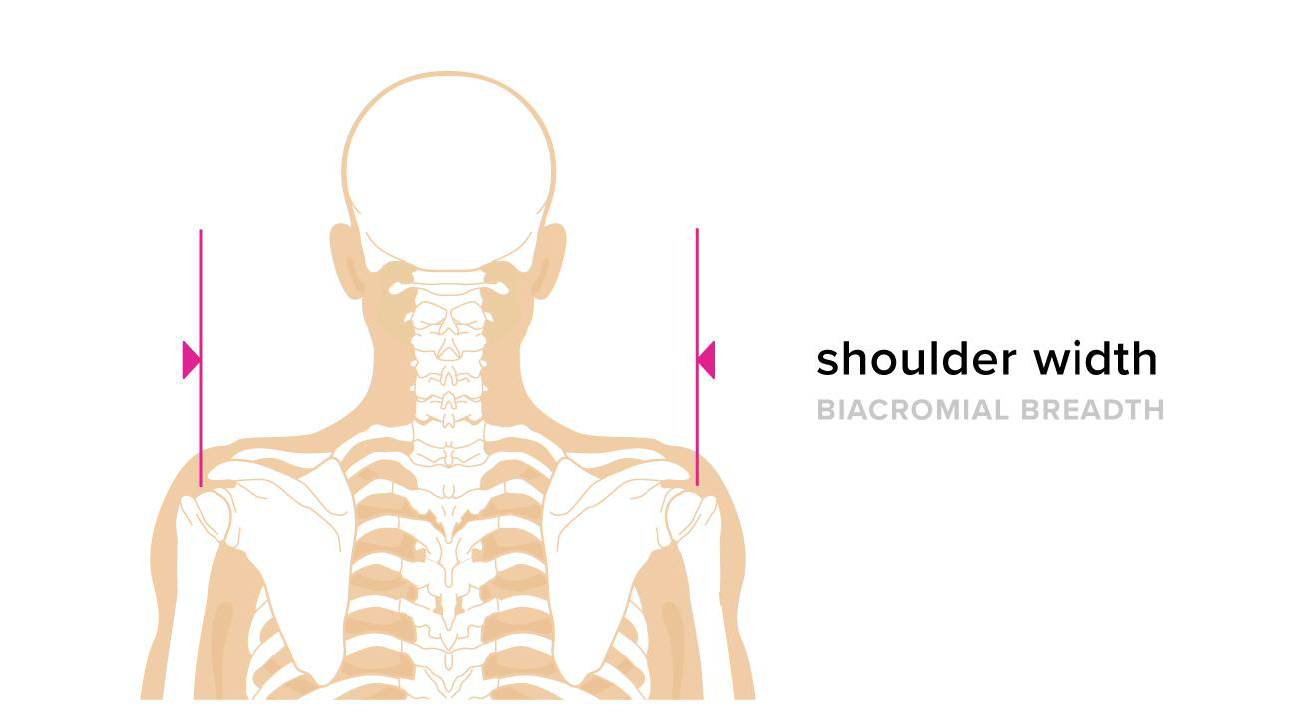 STEP 8
Shoulder Width
From where your shoulder meets the top of your arm, or, the boniest part of your shoulder.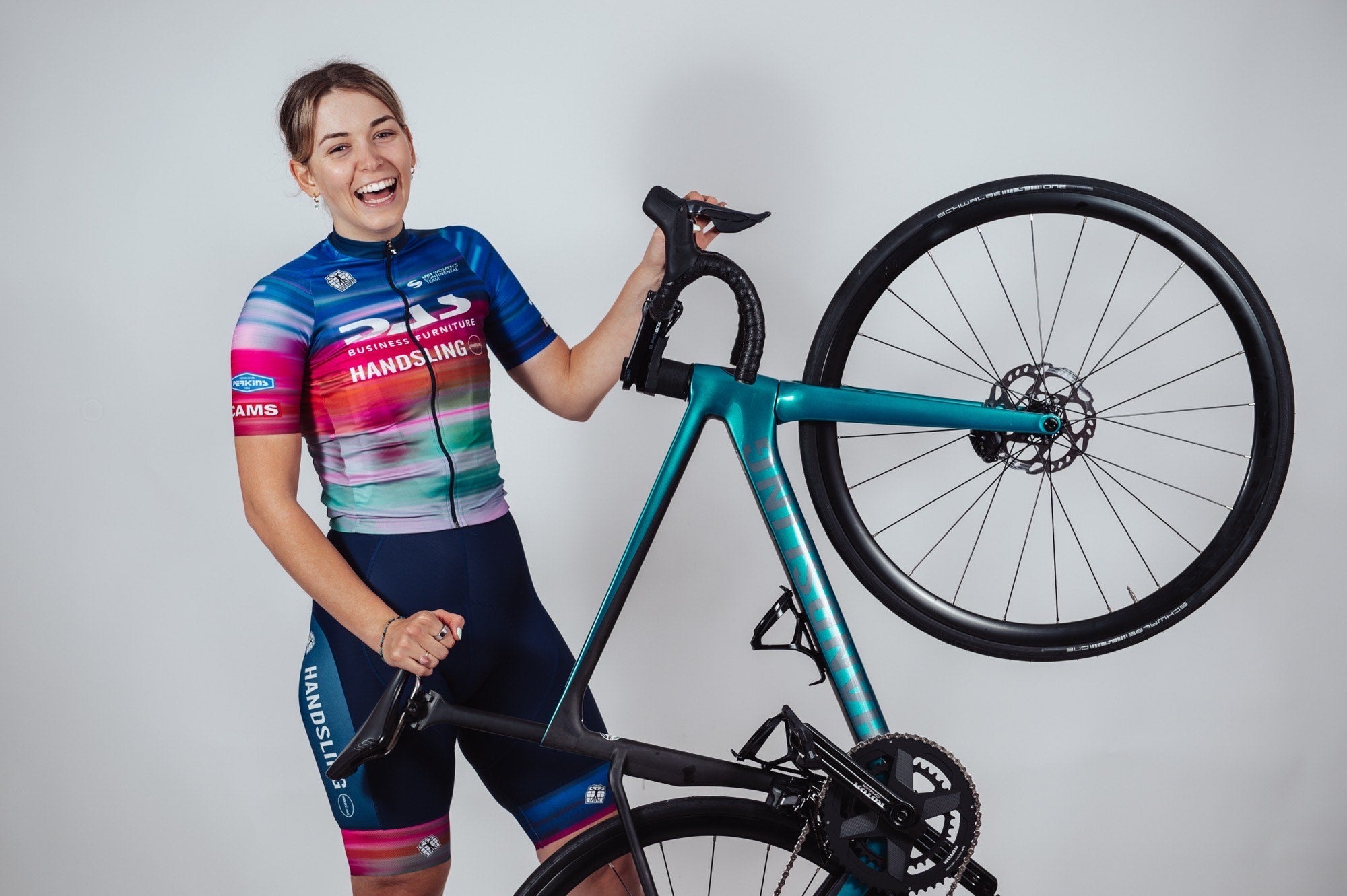 Testimonials
The customer service is impeccable. From start to finish, including everything related to the build, the communication was excellent. I had an issue with one of the wheels after a few rides and this was quickly dealt with.
I was provided with great advice, guidance and worked with my bike fitter to ensure my custom build worked for me.
A joy to ride, largely because they spent a lot of time ensuring that the size and build were perfect before I ordered.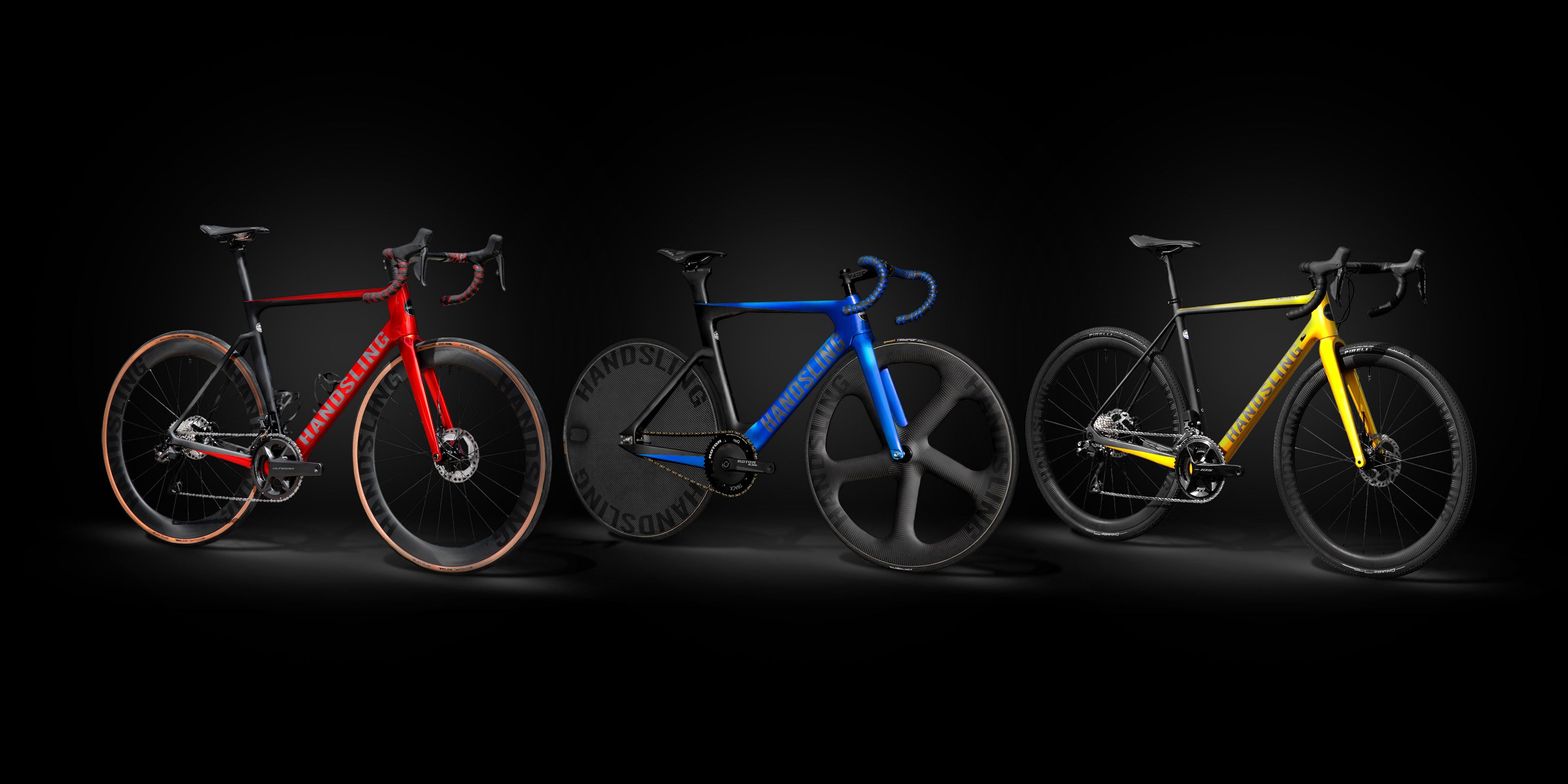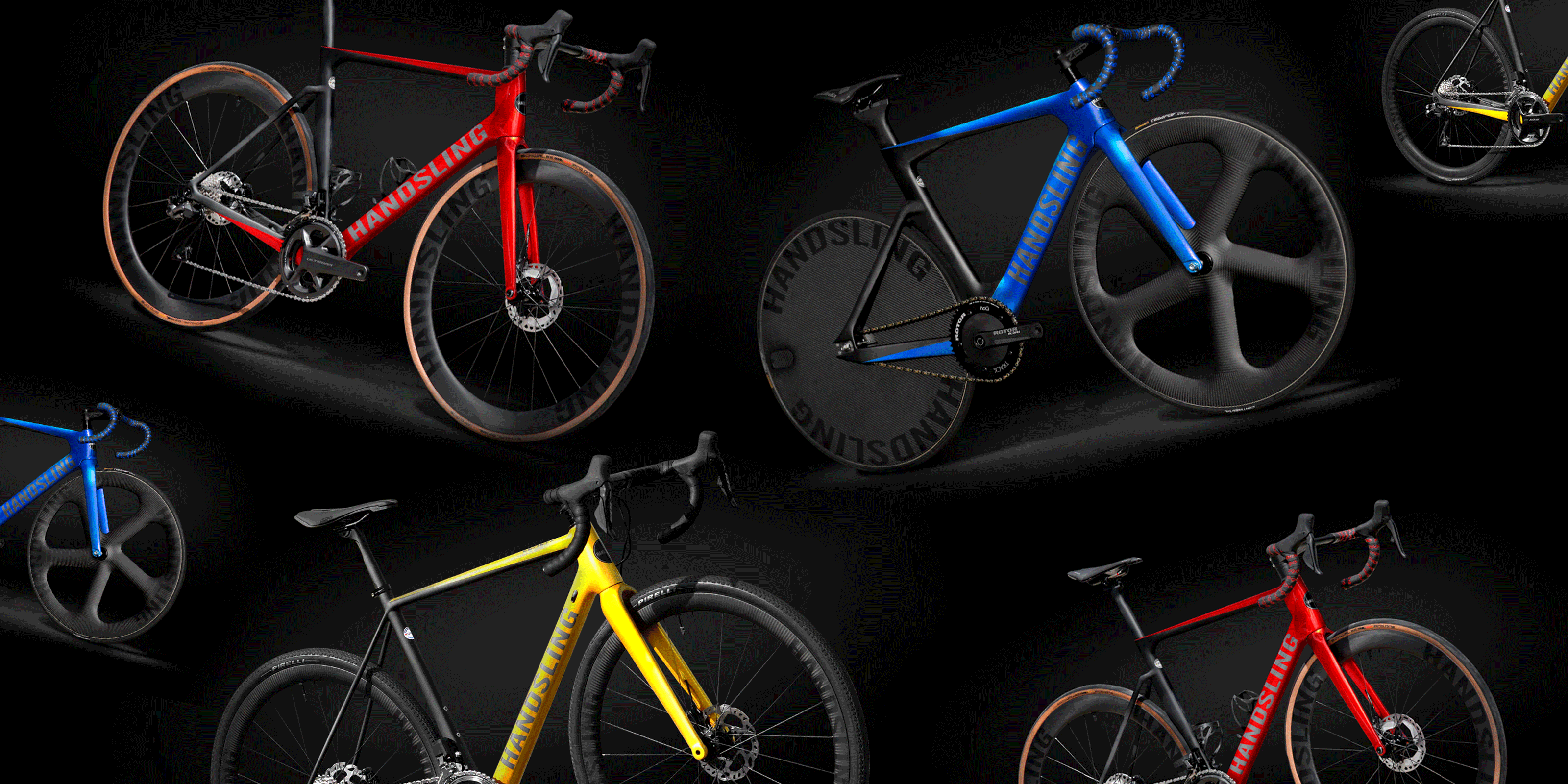 Bikes Available Now
Handsling's in-stock bikes, available for custom assembly on a two-week turnaround.
Explore