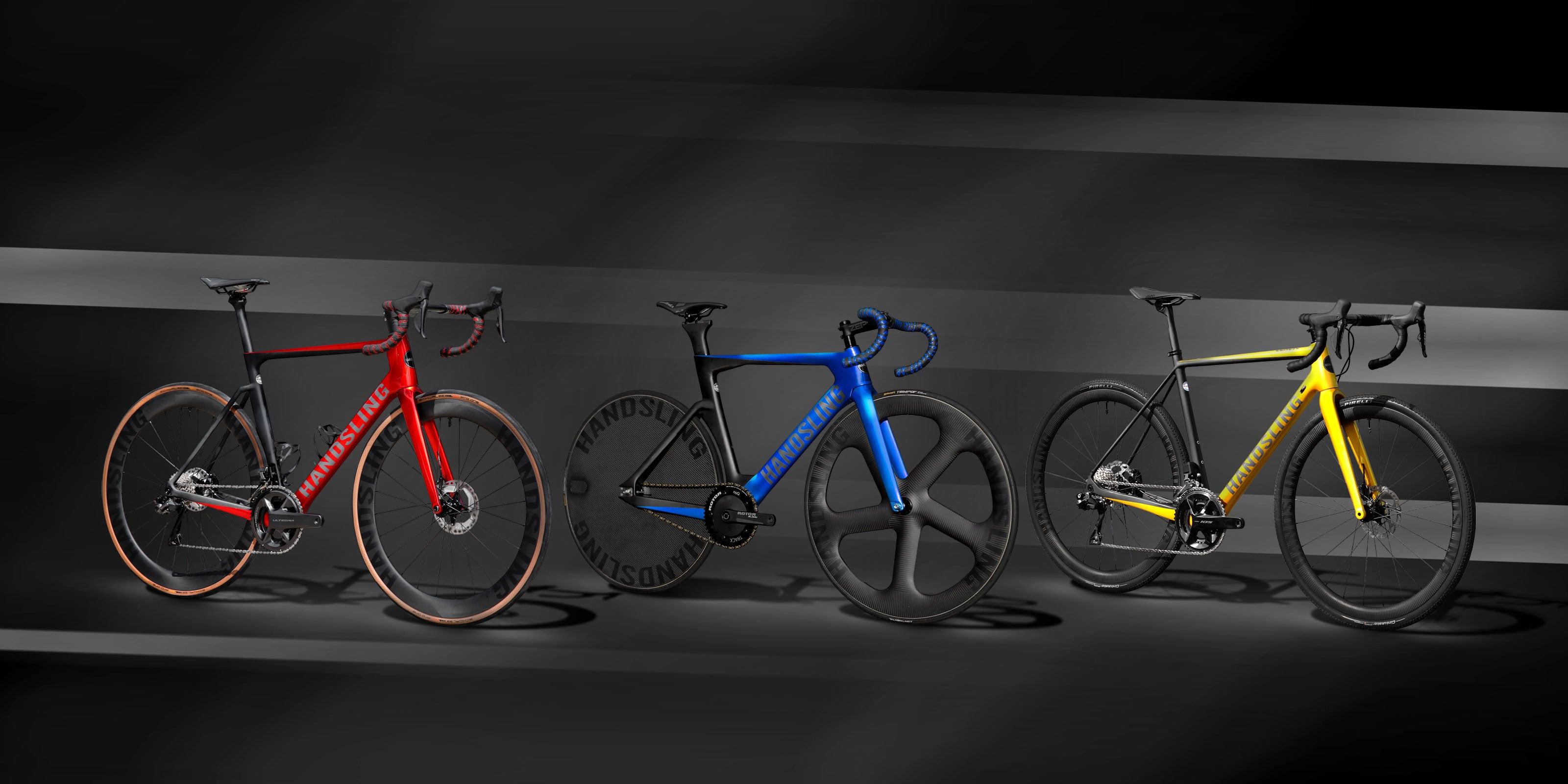 Why Buy Handsling?
Learn how Handsling design, manufacture and test world beating frames
Handsling Frames
Handsling carbon frames are manufactured using moulds that are exclusive and wholly owned, ensuring full control over the production process of inhouse frame designs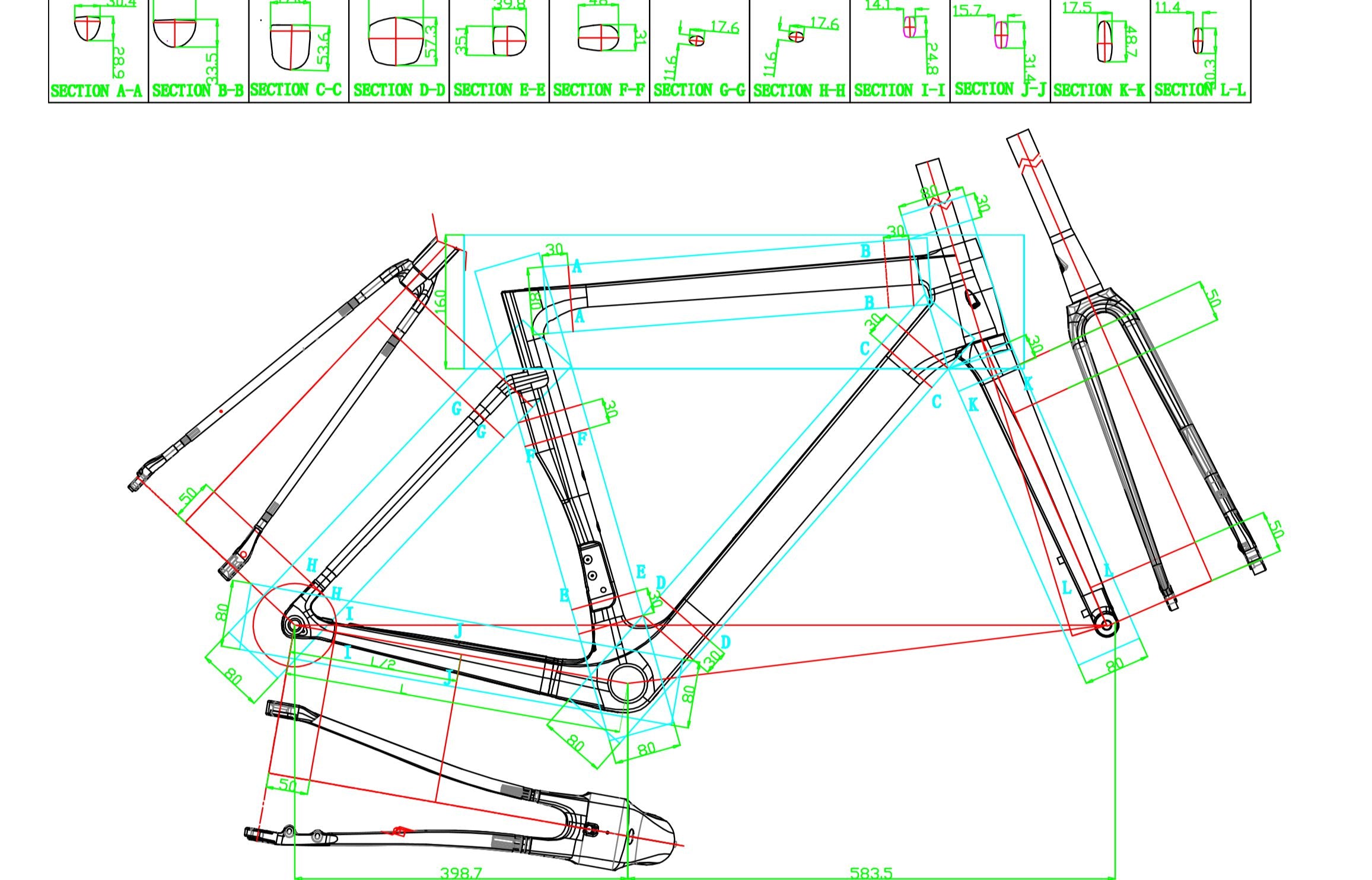 Designed in-house
Handsling frames were designed to perform at elite level, while having the strength and comfort for everyday riding. Working with one of the best engineers in the industry, unique designs are converted into 2D and then 3D CADs, and then into prototype frames. The Handsling team leads the design process and exercises control over the production process.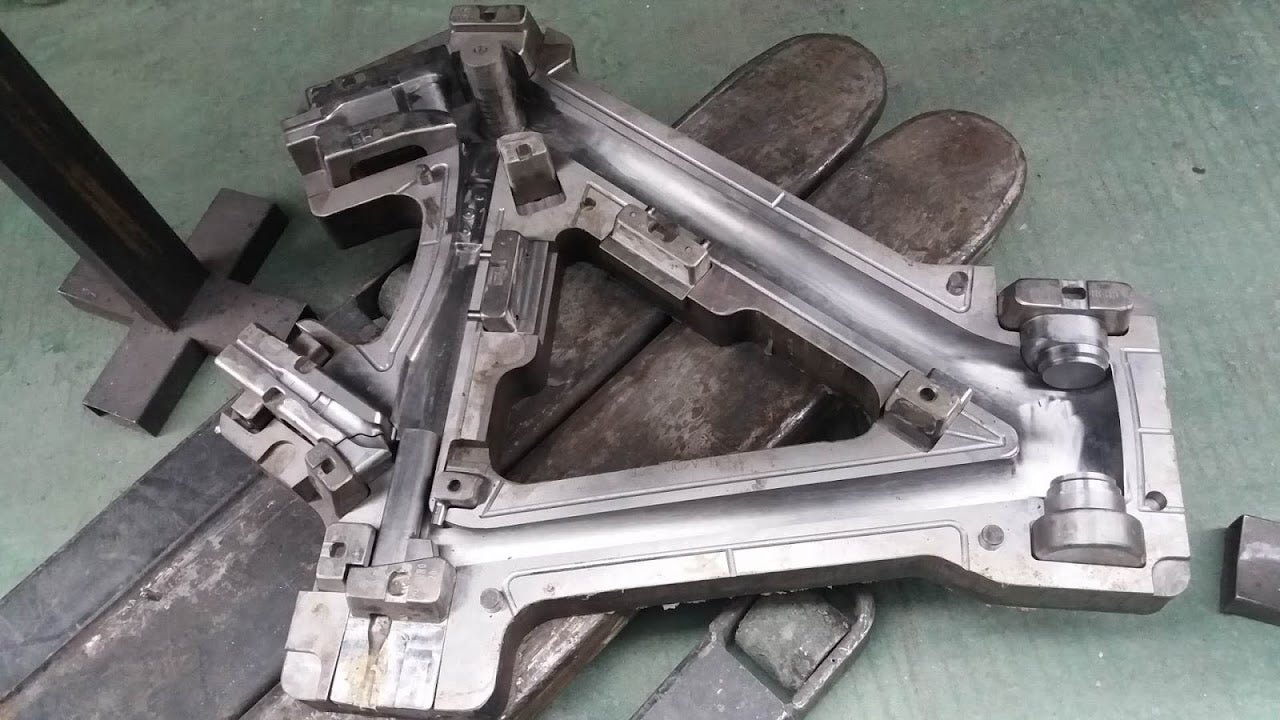 Developed in race conditions
Picture (left) shows the aluminium main frame mould of the A1R0evo, owned exclusively by Handsling. Handsling invested heavily in frame development, drawing on years of race experience from elite level riders combined with input from professional cycling coaches. Ongoing product development is led by feedback from Handsling's sponsored teams and national champions, combined with in-house product testers.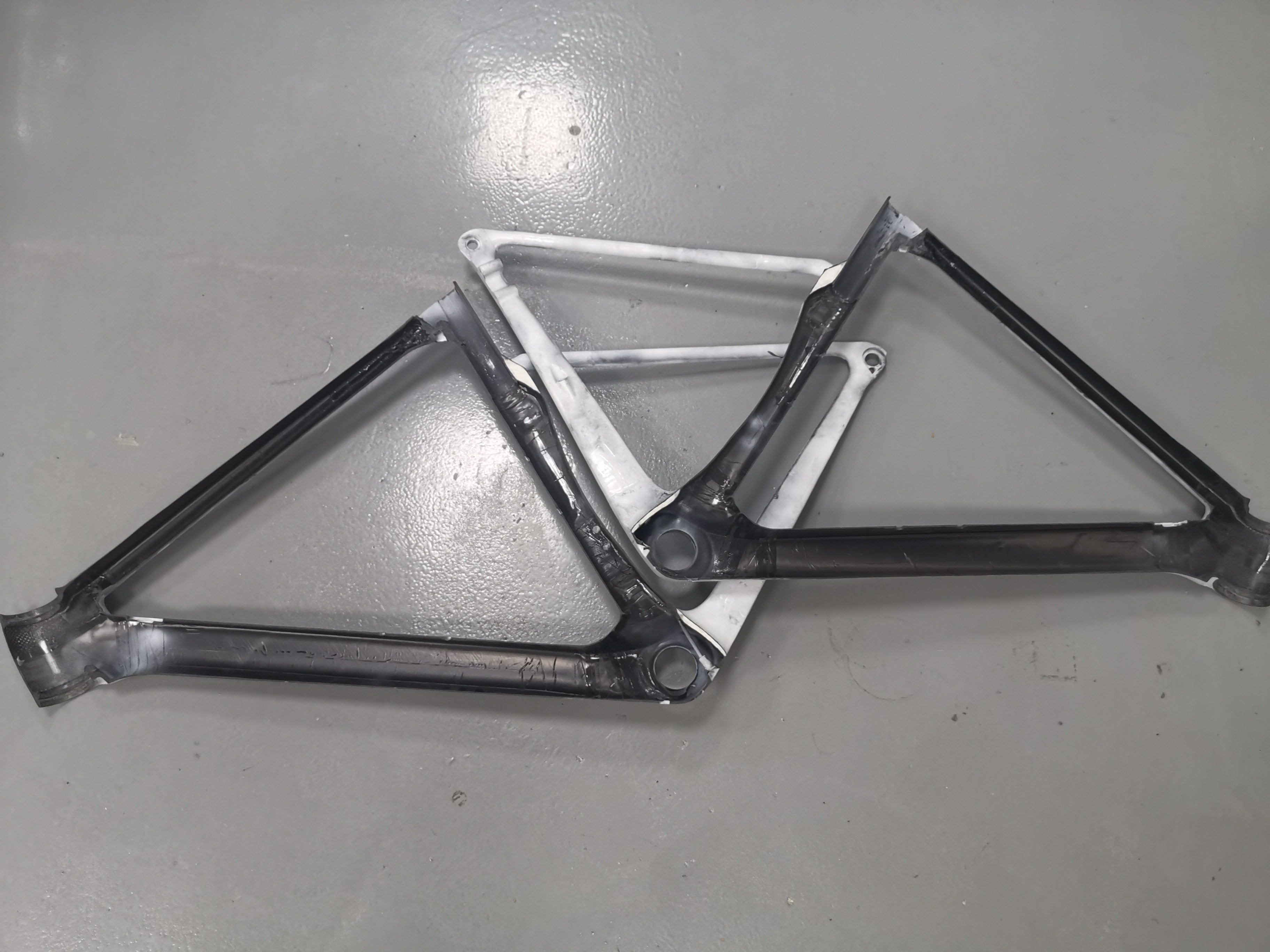 EPS Internal Moulds
Handsling uses EPS internal moulds to ensure the highest level of carbon compaction. This makes frames light, strong and stiff. The inside of the frames are very well finished, facilitating easy internal cabling.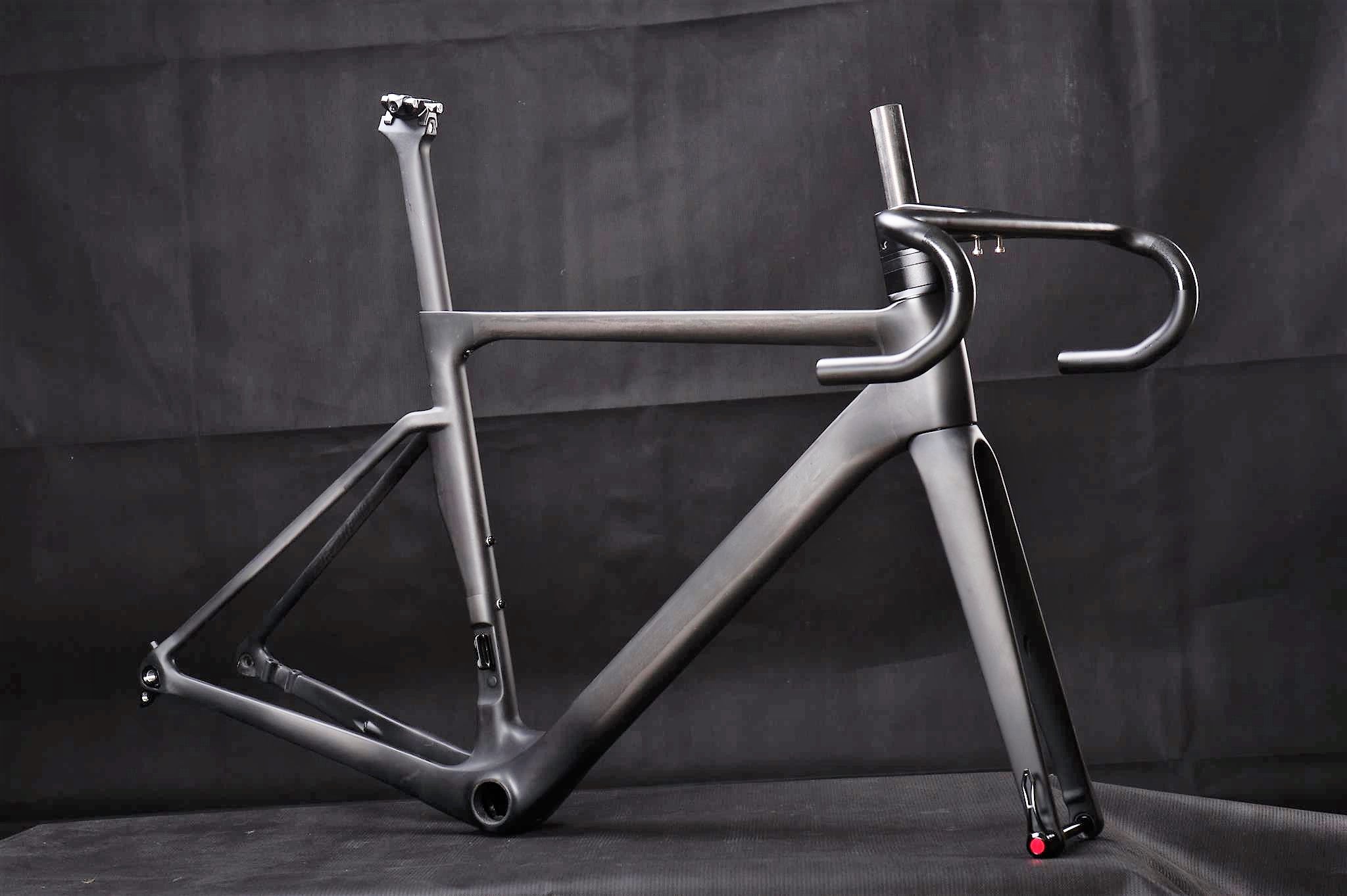 Build Quality
Handsling frames are manufactured using Toray T800 intermediate modulus carbon fibre, cleverly engineered to be lightweight, comfortable and stiff enough to win bike races, while possessing the durability to survive minor knocks and crashes. This makes them ideal for amateur cyclists in need of a frame that will last.
Product Testing
Handsling frames are rigorously tested via a two stage process involving intense and often destructive testing in the factory, followed by real world testing on the roads, tracks and muddy lanes of the UK. Frames have to conform to ISO 4210, given the extreme nature of cycle sport.
500,000+
CYCLES IN FATIGUE TESTS
The A1R0evo frame was subject to 500,000+ cycles in fatigue tests.
RACE PROVEN
Designed and developed in race conditions.
The performance of Handsling frames is proven at the highest level of professional men's and women's cycling. Handsling is the official bike supplier to DAS-Handsling, the top ranked British women's team, and Chaney Windows & Doors Cycling, which includes multiple US national track champions.
Discover
BUILT JUST FOR YOU
Personalised Performance
Every cyclist deserves a bike tailored to their riding style and performance goals. Handsling's carbon bikes are made to order based on a rider's size and spec.
Customise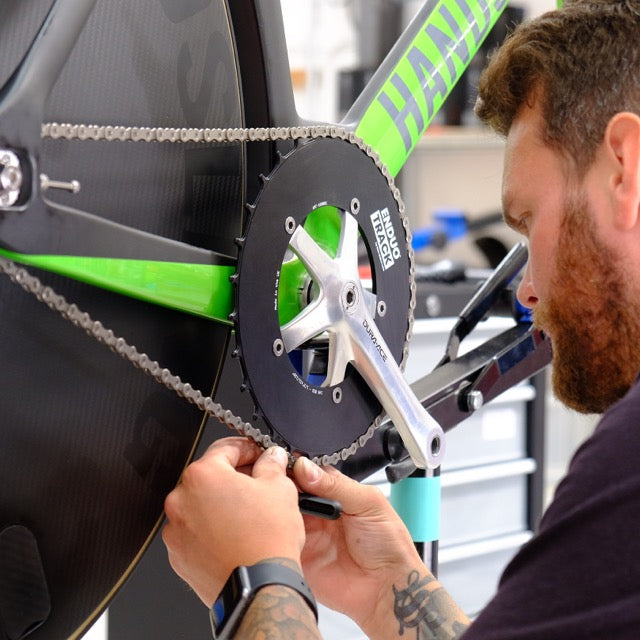 Professional Workshop
Handsling runs a professional workshop with full-time Cytech-qualified technicians assembling bikes. All bikes are subject to a thorough checklist before leaving the workshop.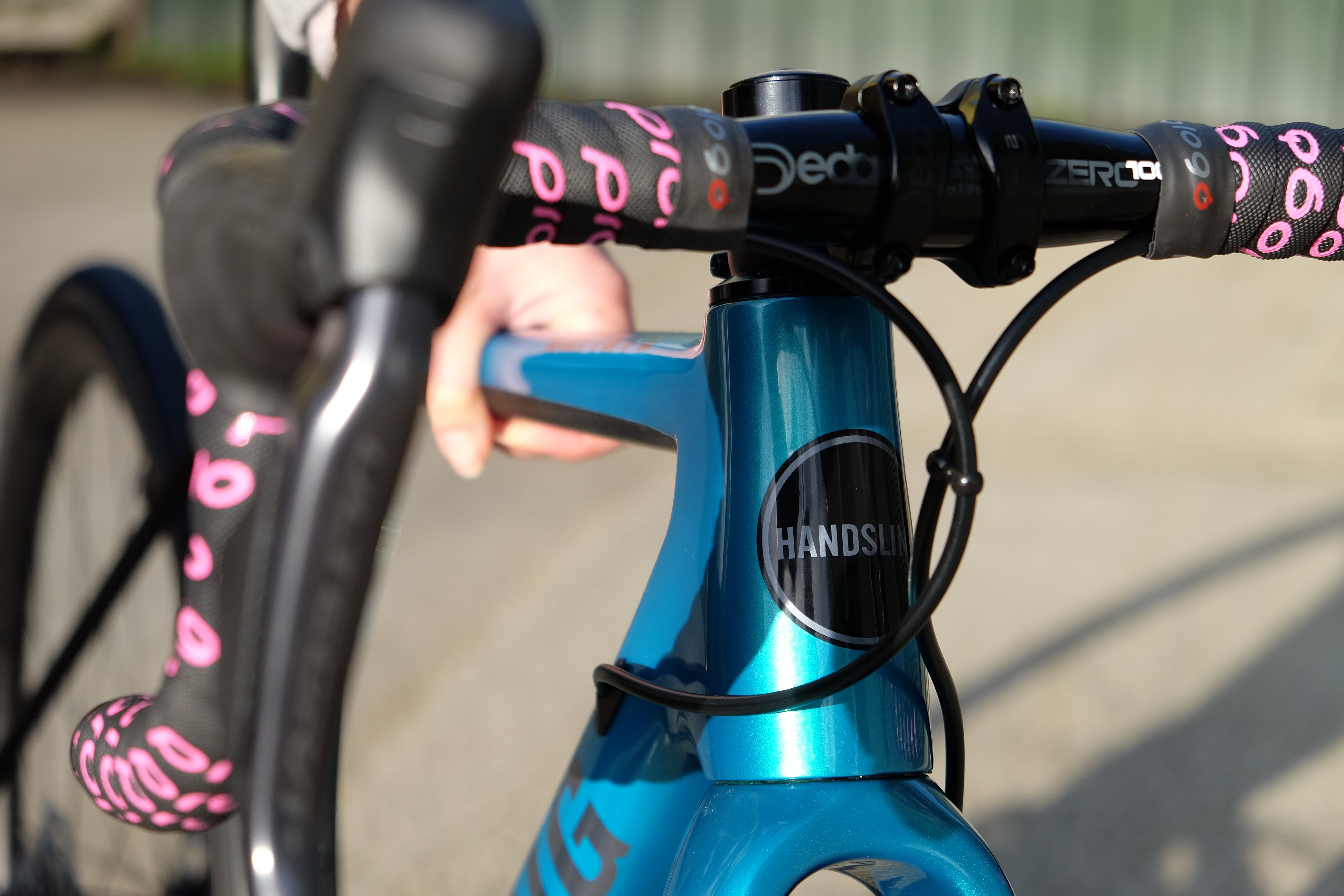 Bike Buying Consultation
From sizing and frame colour to wheels and components, your Handsling bike is customised to your personal requirements.
Discover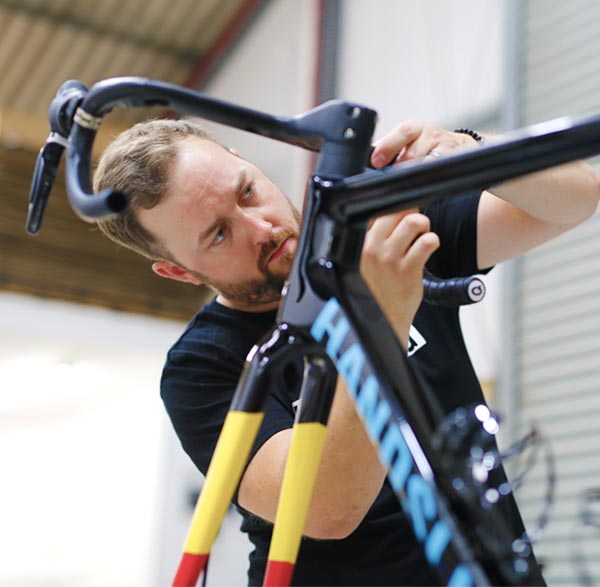 Tailored Bike Fitting
A properly fitting bike is essential for achieving peak performance and comfort on road, track or trail. That's why Handsling offers tailored bike fitting.
Discover
Lifetime Warranty
Handsling offers a limited lifetime warranty against any manufacturing defect on all frames.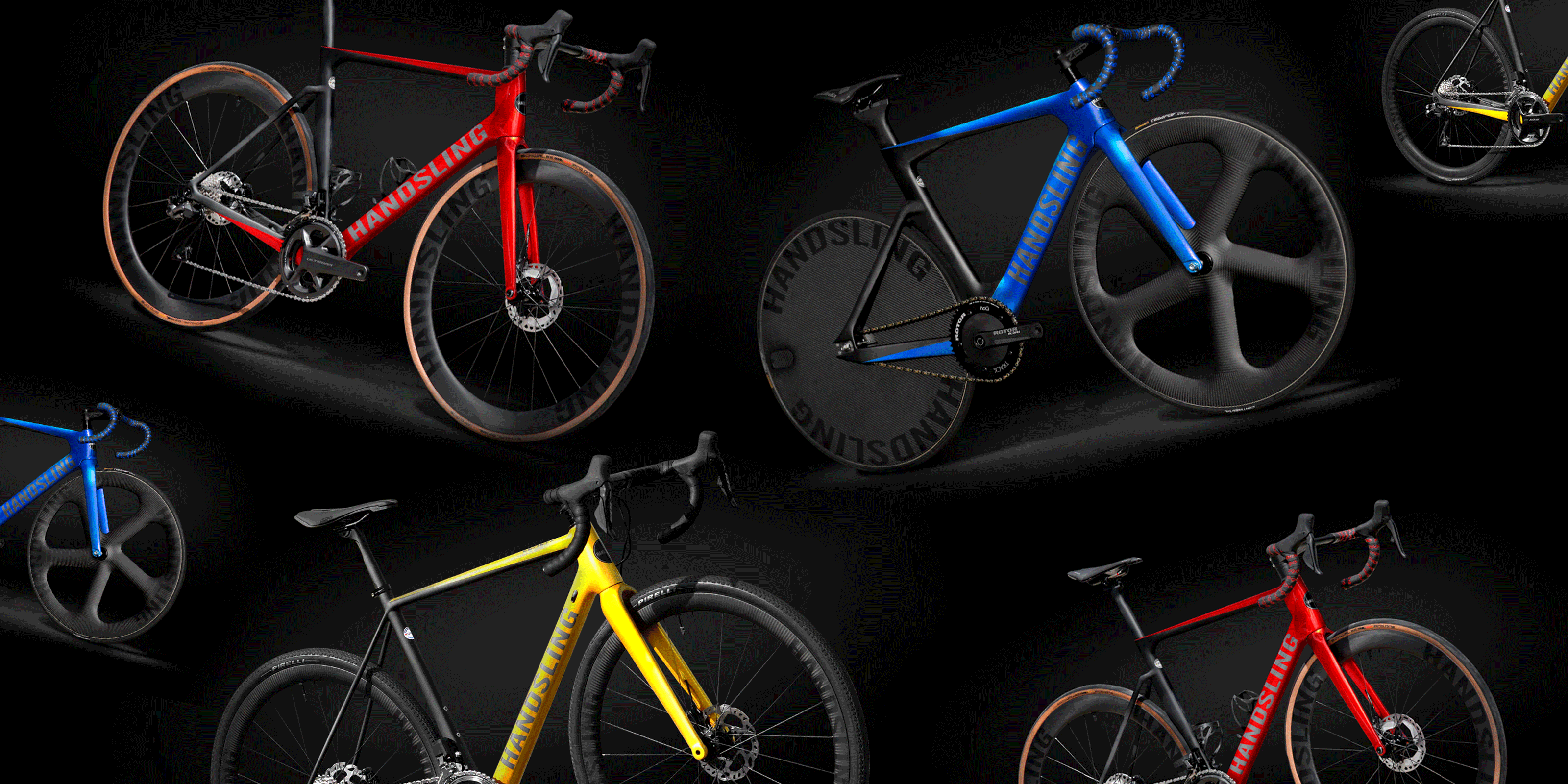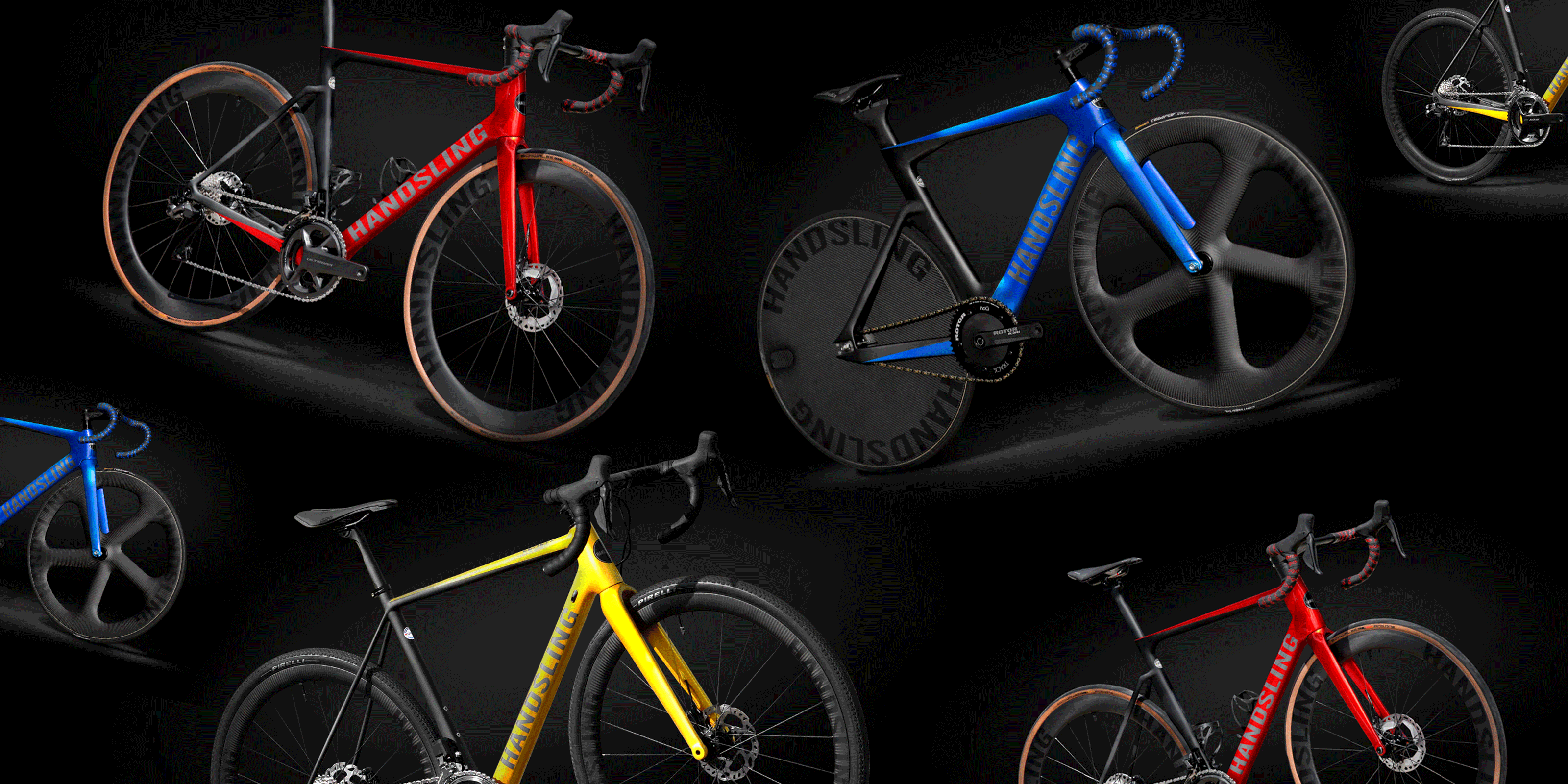 Bikes Available Now
Check out Handsling's latest in stock bikes, available for custom assembly on a two-week turnaround.
Explore