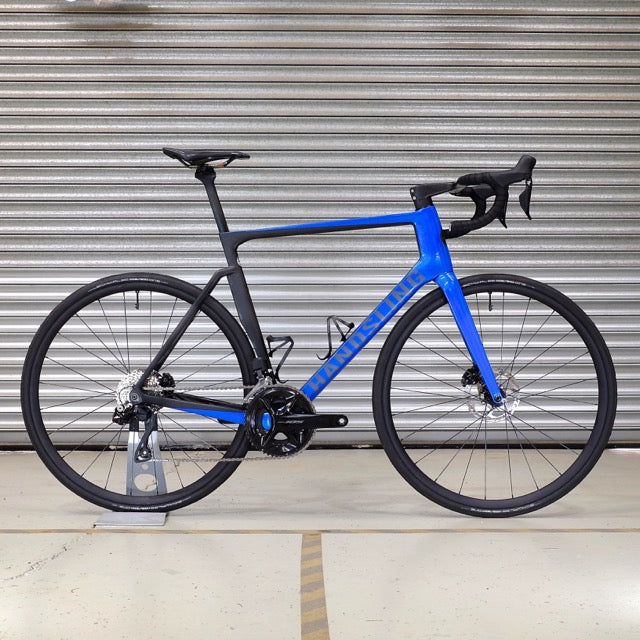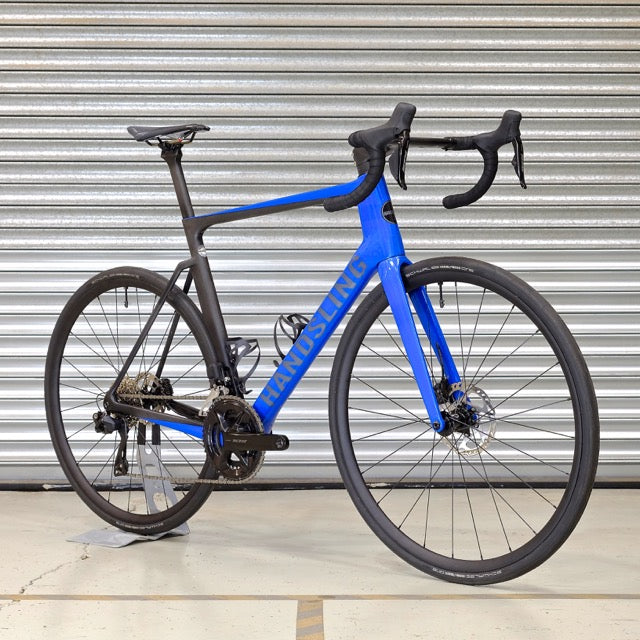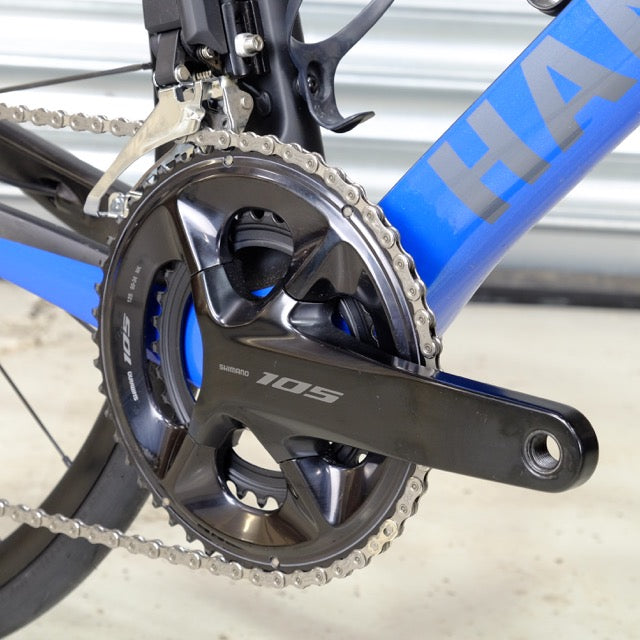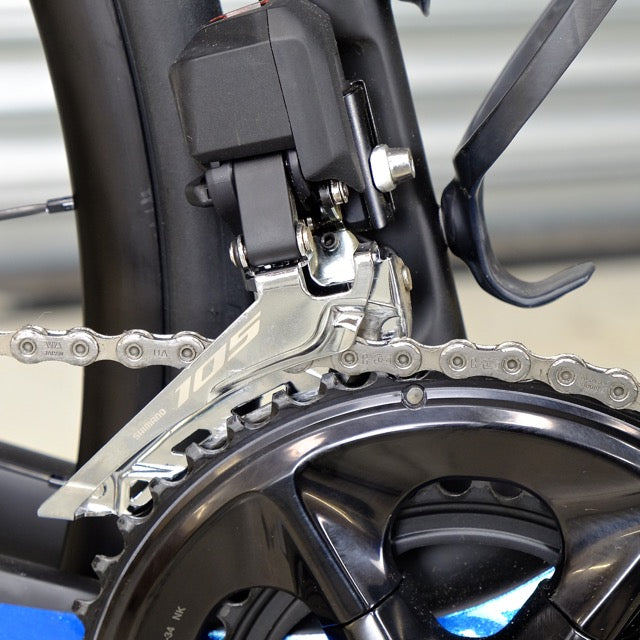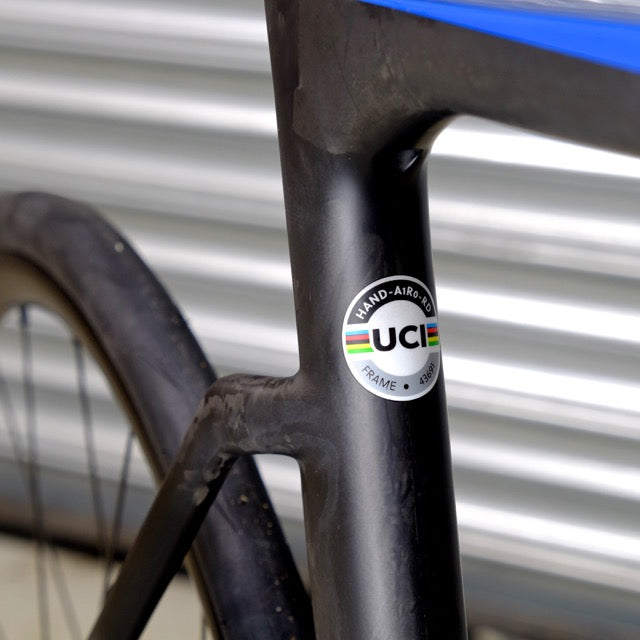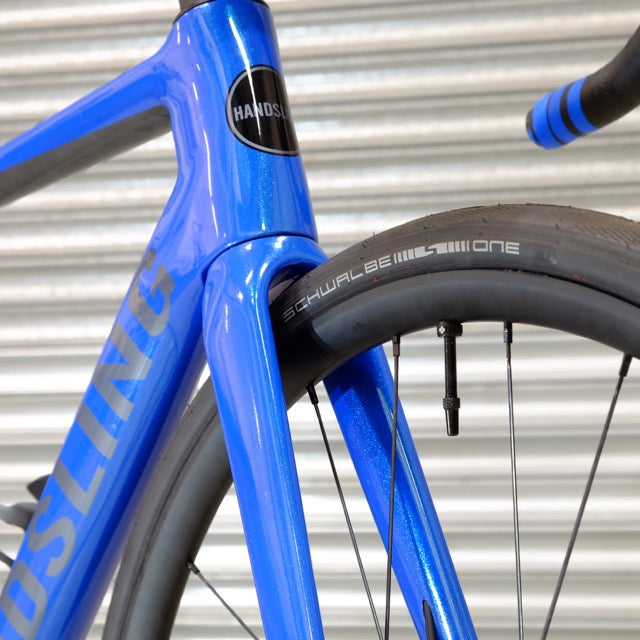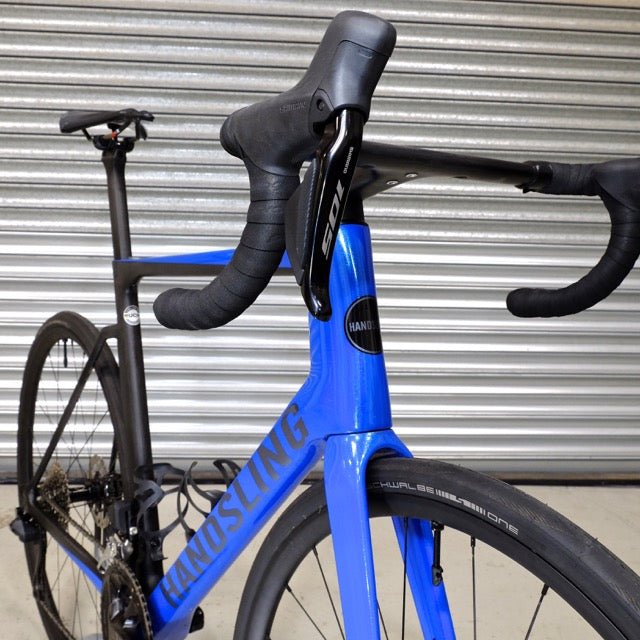 Handsling A1R0evo Shimano 105 Di2 12-speed
Handsling A1R0evo carbon road frame equipped with a Shimano 105 Di2 12 speed groupset, featuring hydraulic disc braking and electronic shifting. Shimano 105 Di2 shares many of the same features as the flagship Shimano Dura-Ace, as well as their 2nd tier Ultegra, but at a much lower price point.

Example Specification (all included in the list price):


Handsling A1R0evo Carbon Frameset

- inc 12mm Thru Axles, Headset and Carbon seatpost

Shimano 105 Di2 R7100 12-speed groupset

- 50/34 chainrings, 11-34 cassette, rotors 160mm front, 140mm rear

Handsling Alloy TLR R Wheelset

- 24mm deep

Schwalbe One TLE (Tubeless) Tyres

- 28, 30 or 32mm

Selle Italia SLR Superflow Boost Saddle

HSCER Ceramic Bottom Bracket

- BB86 (press fit)

Handsling Integrated Race Handlebars

- [click here to see how we get the right size for you] 

Bar Tape to match frame

Handsling Rib Cage Carbon Bottle Cages x2

Once you have placed an order, we will contact you to discuss your spec and size. Each Handsling bike is equipped with your choice of wheels and finishing kit.

Go to our A1R0evo online builder to view options from brands such as Parcours, Walker Brothers, Zipp, Shimano, Prologo and Selle Italia, as well to see our range of limited edition frame colours.


To learn more about what makes the stiff, robust and lightweight A1R0evo the right choice for your next road bike, scroll further down this page.
Don't settle for a one-size-fits-all bike. Handsling offers a tailored bike fitting service to our customers, ensuring we find the right fit of frame, spacers, stem and bars.
Purchase your new bike for almost half the price*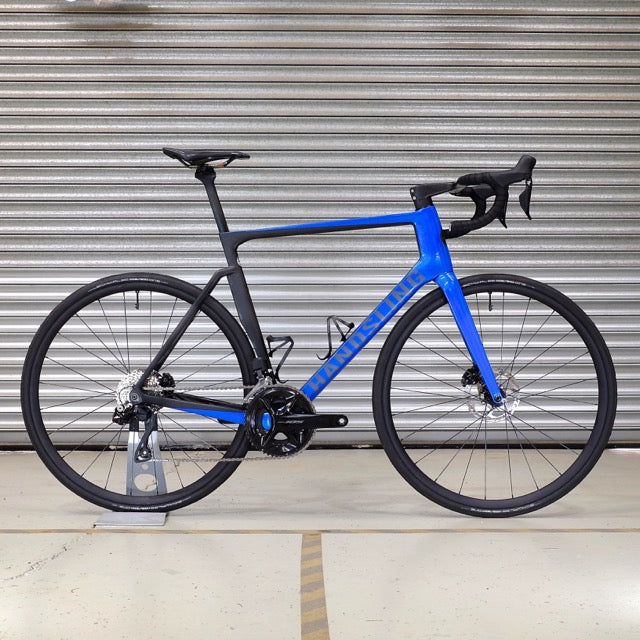 Reviews
It's fast in racing, but also handles really well, which is important when I'm cornering in a criterium or road race
Great quality frameset which is outstanding to ride. Speed & comfort rarely come together on a road bike but my A1R0evo has it mastered.
The bike (itself) is fast, it climbs, its stable, it handles brilliantly, inspires confidence at speed and is comfortable; for an aero bike anyway.
The bike is super smooth but also has really sharp handling and just feels fast.
Stiff, nimble and really quick, yet more than comfortable…..that frame is seriously top! All the set up was spot on; using 28's tyres perfect for the gnarly Yorkshire tarmac,
I was free wheeling when others where pedalling lol it just cut through the air! Roll on next event!
The bike - A1RO Evo Ultegra Di2 is a dream! It's fast without being twitchy, comfortable on long rides and climbs brilliantly too. Puts a smile on my face every time I ride it!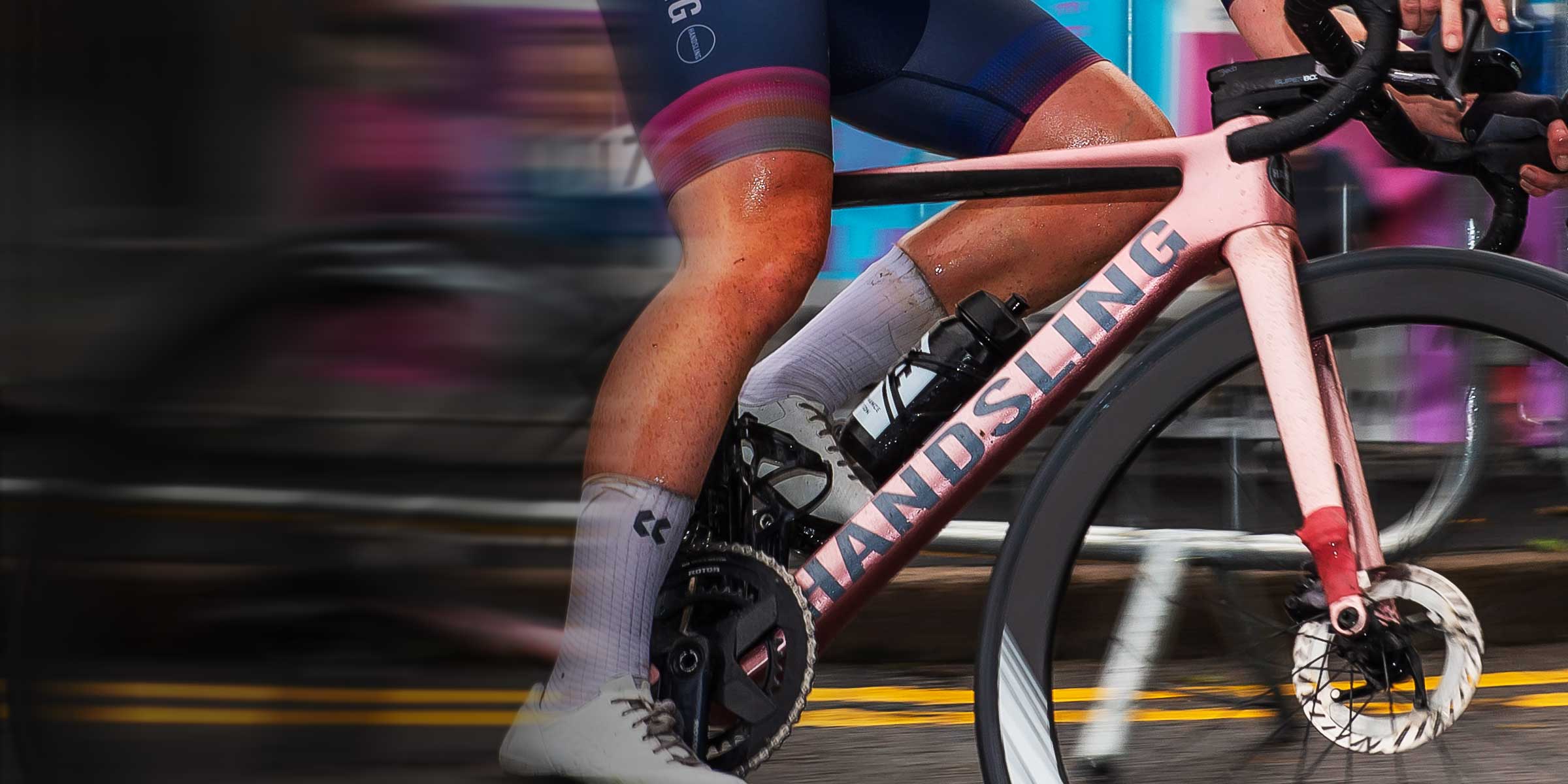 Ride Now, Pay Later
Spread the cost of your new bike with monthly payments at 0% interest*
*T&Cs apply. Splitit never adds any interest. Only available on purchases over £3,000.00. 25% deposit required.
Handsling A1R0evo
Stiff, Robust & Lightweight.
Every cyclists wants a bike that combines aero advantage with the lightness and comfort for long days in the saddle. The Handsling A1R0evo delivers on all fronts.
The A1R0evo is the ultimate carbon fibre disc brake road bike. Designed by Handsling from scratch, it is stiff, robust, lightweight, and has clearance for up to 32mm tyres.
The bike will do everything well, from storming tight city centre crits to conquering steep mountain passes to floating over Belgian cobbles. It is used by pro cycling teams and enthusiasts throughout the world.
The UCI-approved bike is available in six sizes and 15 limited edition colours.
Ask a question
The A1R0evo was designed 100% in-house and engineered by a veteran of the cycling industry.

Fully-integrated hidden cable design provides a clean look and aerodynamic advantage
Truncated tubes act like an aerofoil by creating kammtail air flow behind tube, but at reduced weight due to truncation
Stiff yet aero hourglass headtube resists twisting forces under hard efforts
Asymmetric fork to counter twisting forces of hard-braking with disc brakes, creating a more stable ride
Asymmetric chainstays resist pedalling forces, ensuring no wasted energy by turning lateral forces into forward momentum
Oversized short chainstays result in quick yet stable handling, maximising power transfer to back wheel while placing rider over rear to aid handling and traction
Dropped seatstays reduce the frontal area of the bike, aiding aerodynamic efficiency
Downtube flairs to full width of BB86 bottom bracket. Aluminium insert means no risk of galvanic corrosion.
Neutral British/US geometry is stable on downhills, while fast-reacting and nimble through the turns.
12mm thru axles enhance frame and wheel stiffness
Hidden seatclamp to prevent dirt build up and sticking
Handsling controls all aspects of production and owns the moulds used to manufacture the frames
Manufactured using lightweight yet tough Toray T800 high-performance carbon
About 200g could be removed from the frame weight, but Handsling prioritises durability
Internal EPS internal moulds result in increased carbon compaction, eliminating small imperfections to make the frame light and stiff. 
Rigorous testing procedures surpass ISO standards.
UCI-Approved and Race proven

The A1R0evo started life as the frame for the Handslinf Racing cycling team.

The UCI-approved is currently used at elite level by the DAS-Handsling Women's UCI Continental team in the UK and Chaney Windows & Doors pro team in the US.
The A1R0evo is fast yet comfortable, enabling riders to finish faster and fresher
The frame accepts up to 32mm tyres, giving the opportunity for enhanced comfort on poor surfaces
Vertical compliance is paired with the lateral stiffness required for effective power transfer
Unique features including a tapered seat tube shape that dampens road vibrations
The A1R0evo is used by Ironman distance triathletes and ultra endurance racers, demonstrating its comfort over long distances
Bikes are assembled in Handsling's UK workshop according to rider size and spec 
Fully customised build options enable the rider to tailor the bike to suit riding style and budget
Bikes are fitted with high-end components from Shimano, SRAM, and Campagnolo
Handsling offers Remote Tailored Sizing to provide an opimised fit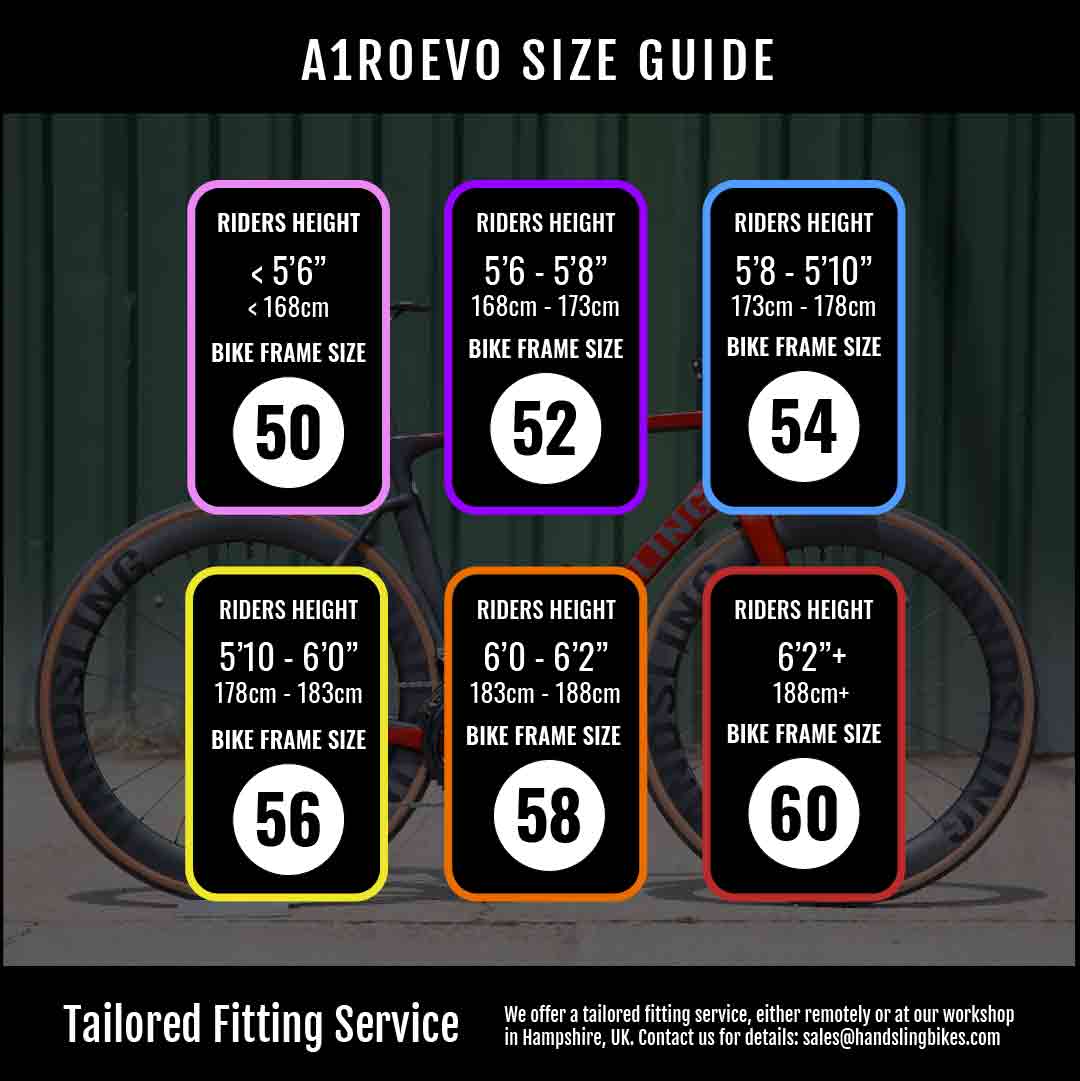 Sizing Guide
Finding the right size bike can be a bit overwhelming, but don't worry - we're here to help. The right size bike will ensure a comfortable and safe ride, so it's important to take some time to find the perfect fit.
Tailored Bike Fitting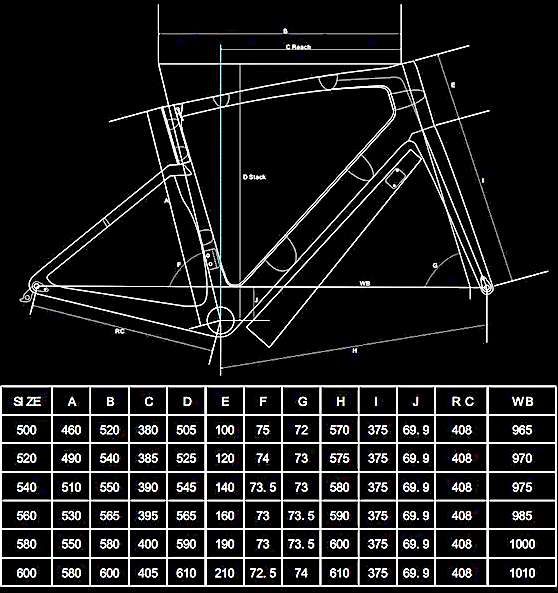 Dimensions
Carbon frames are manufactured in the Far East using moulds that are owned by Handsling. This provides full control over the production process and makes each and every model exclusive to the brand.
Learn more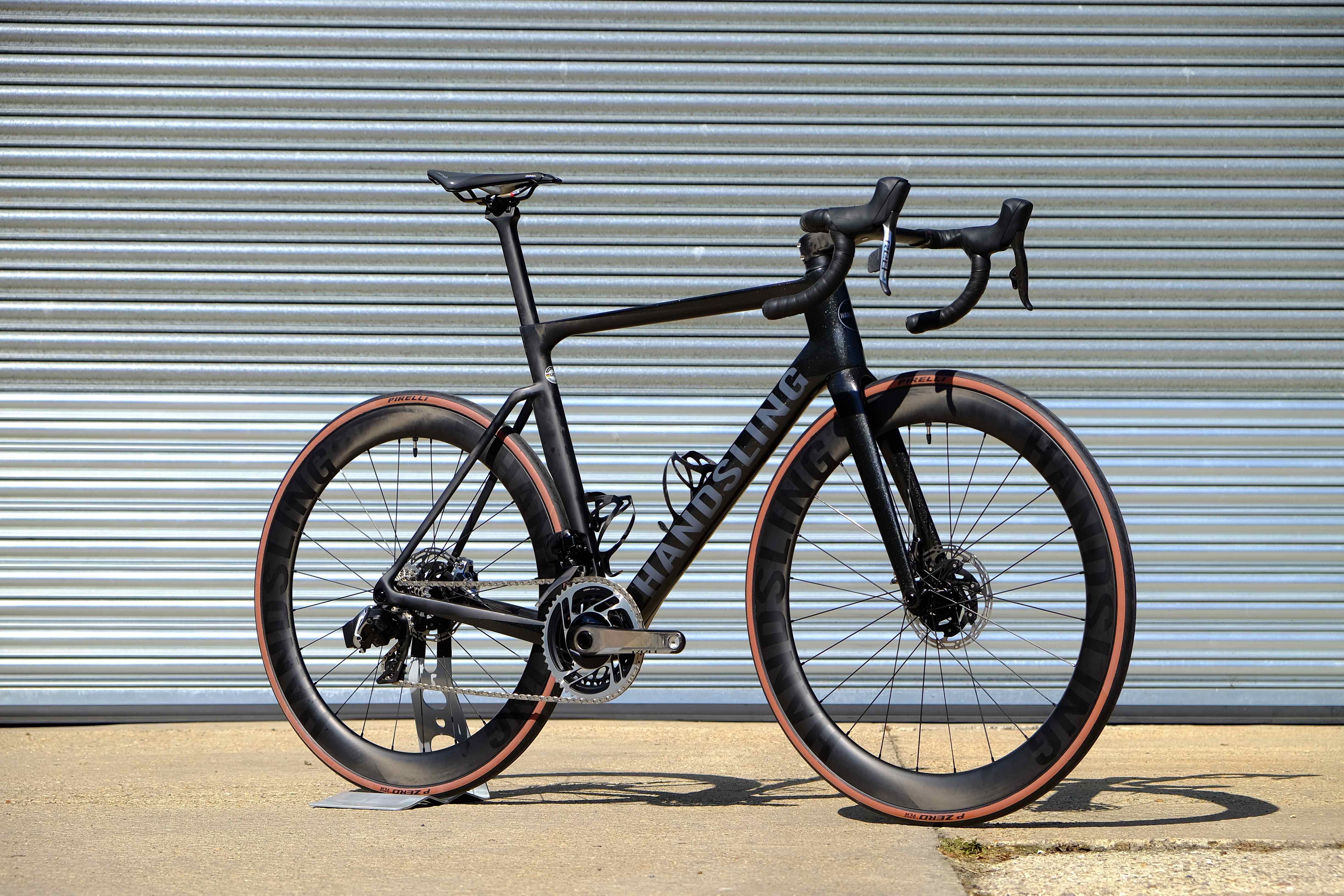 Book a test ride?
We have a range of test bikes available. Book a test ride today at our UK workshop, or schedule a video call with our sales team.
Book now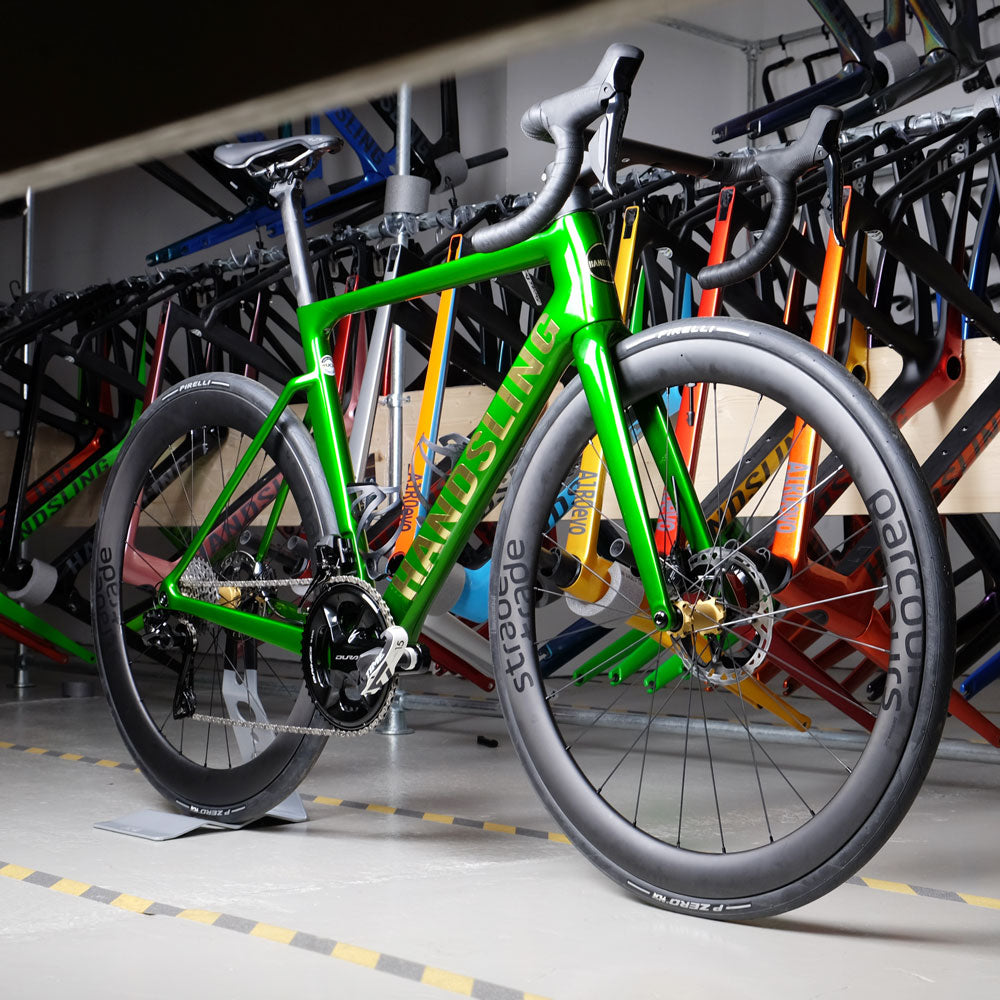 BUILT JUST FOR YOU
Every rider deserves a bike tailored to their unique riding style and performance goals. We offer personalised performance service for our high-performance carbon bikes.
Personalised Performance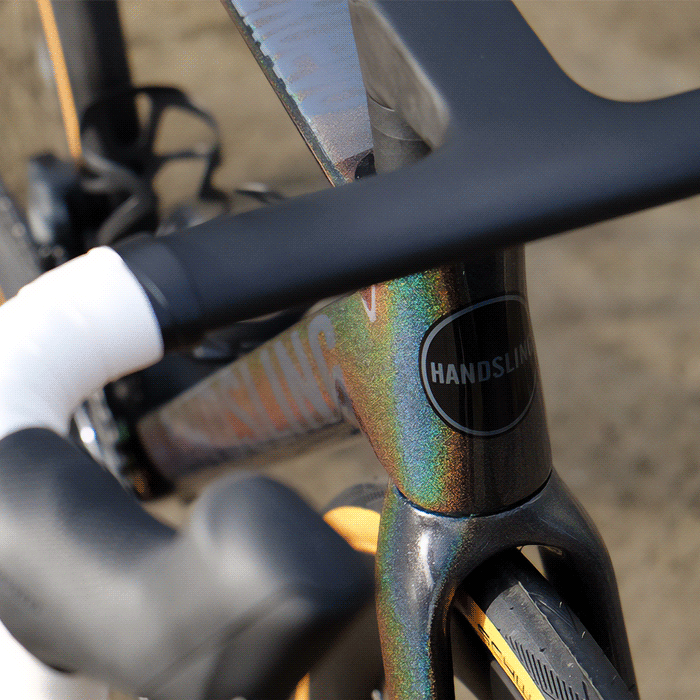 Bike Buying Consultation
From sizing and frame colour, to wheels and components, your Handsling bike is custom fit to your personal requirements.
Discover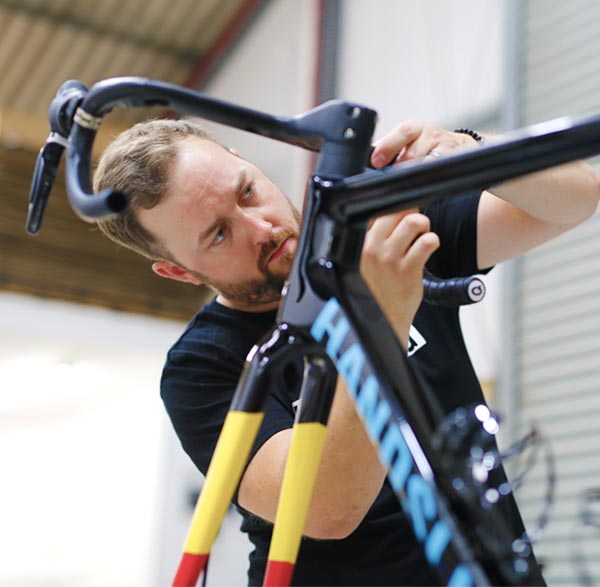 Tailored Bike Fitting
A properly fitting bike is essential for achieving peak performance and comfort on the road, track or trail. That's why we offer tailored bike fitting for our high-performance carbon bikes.
Discover