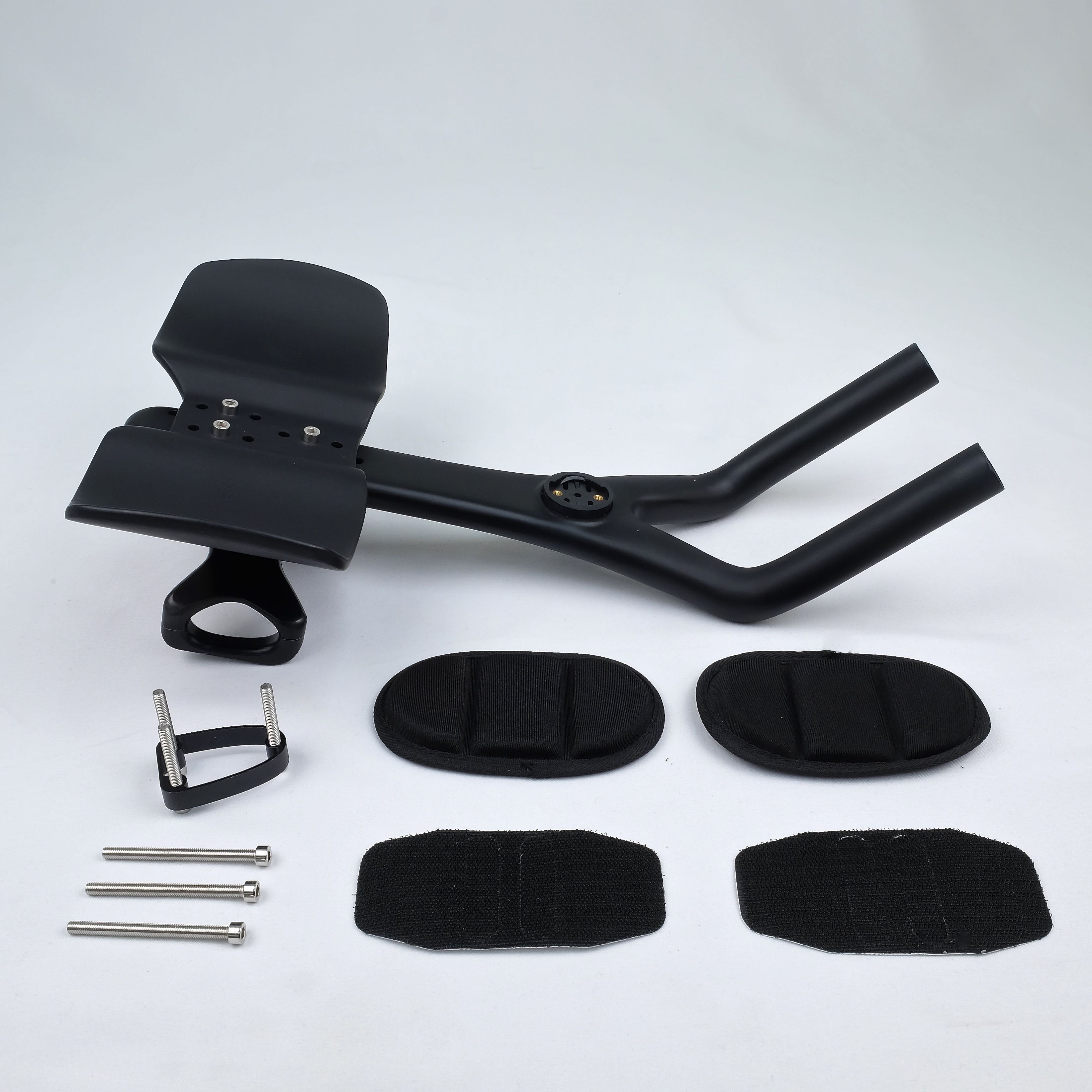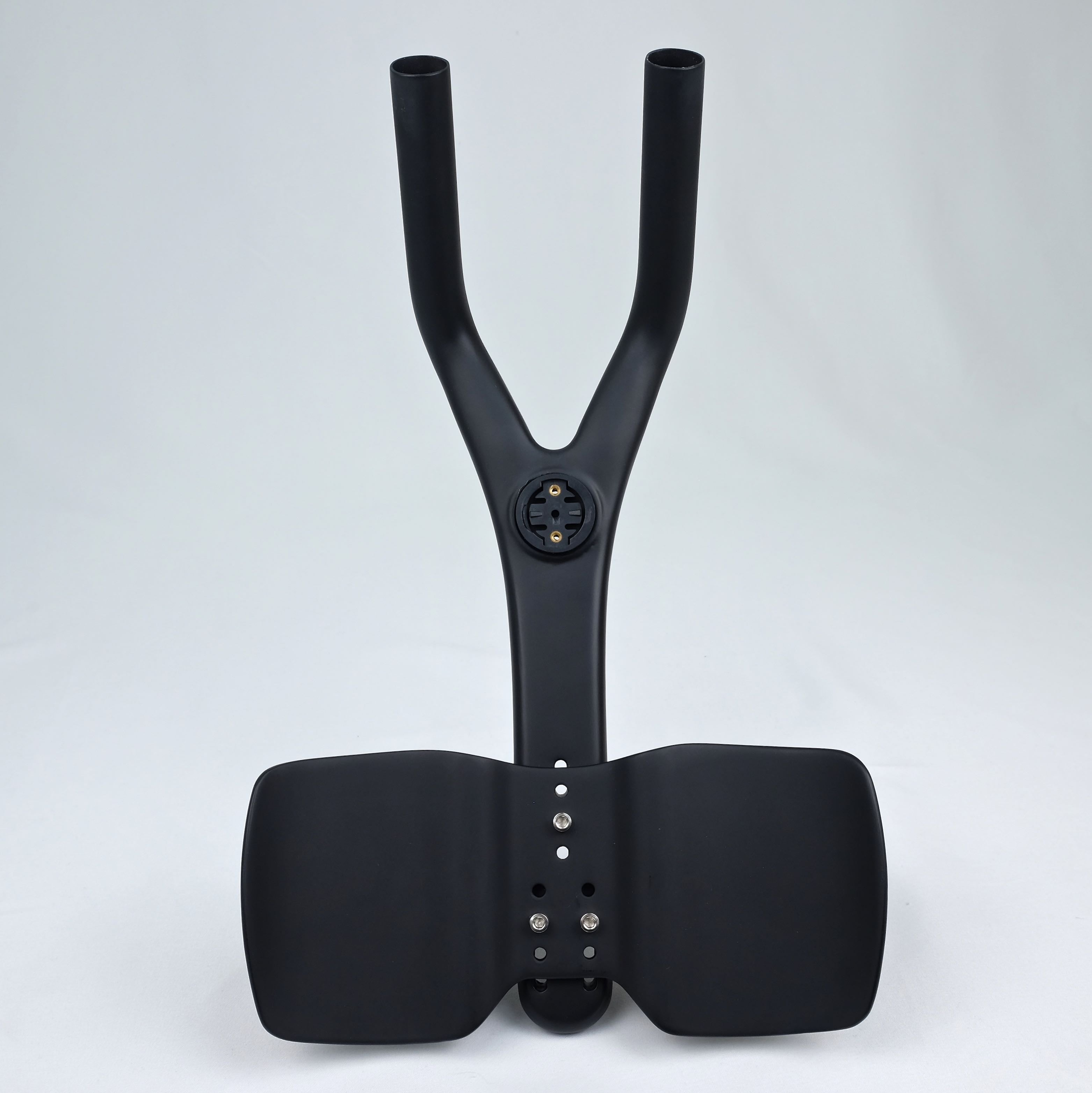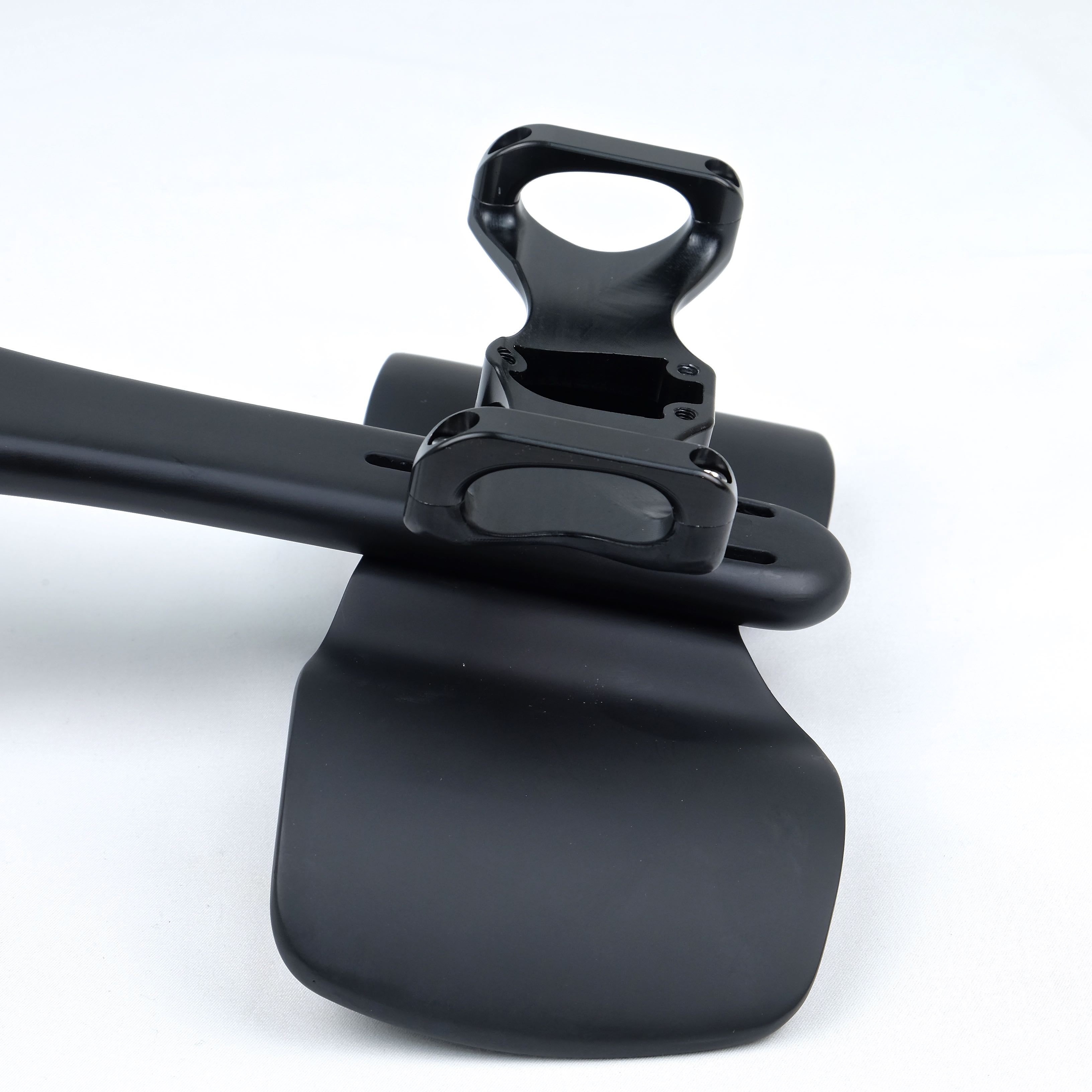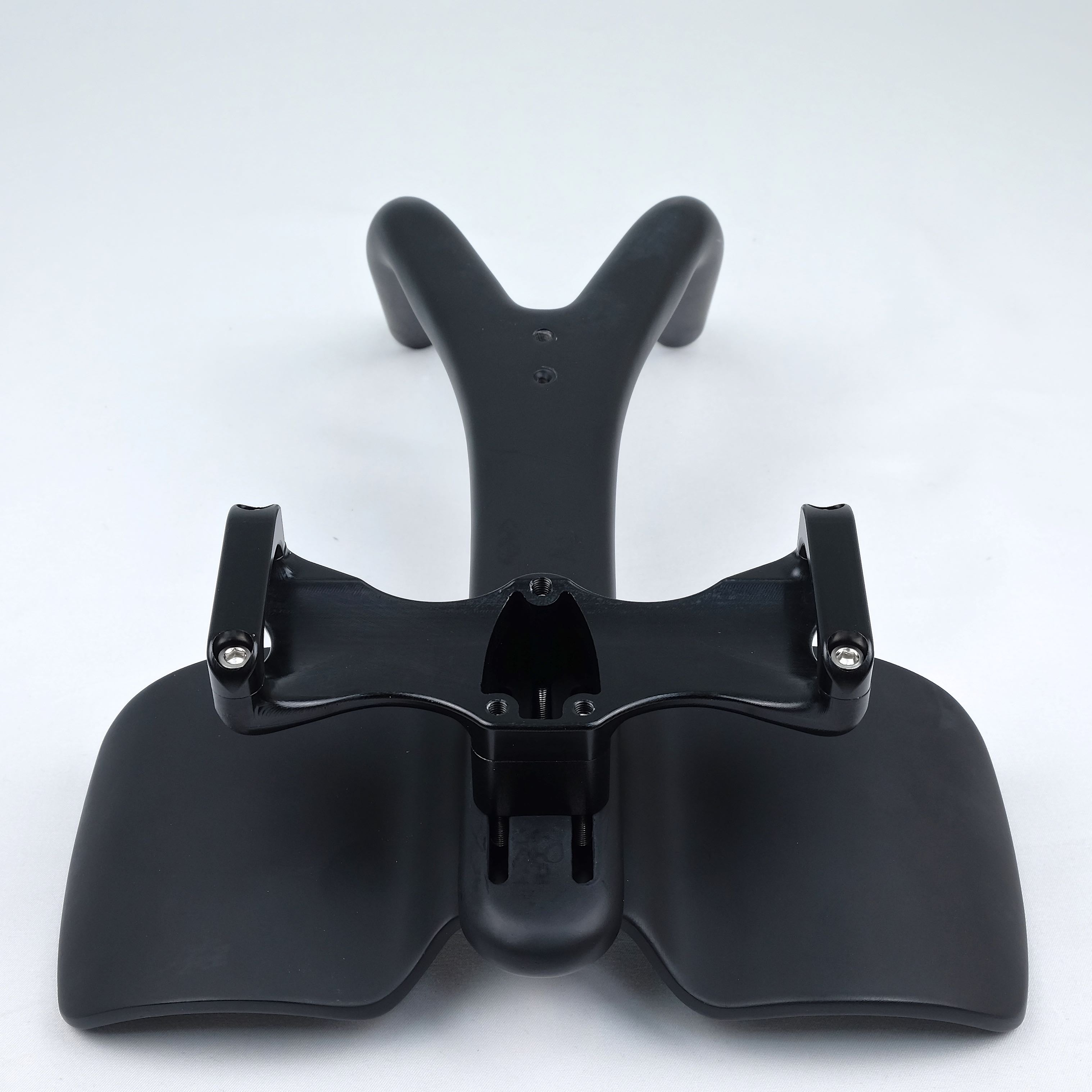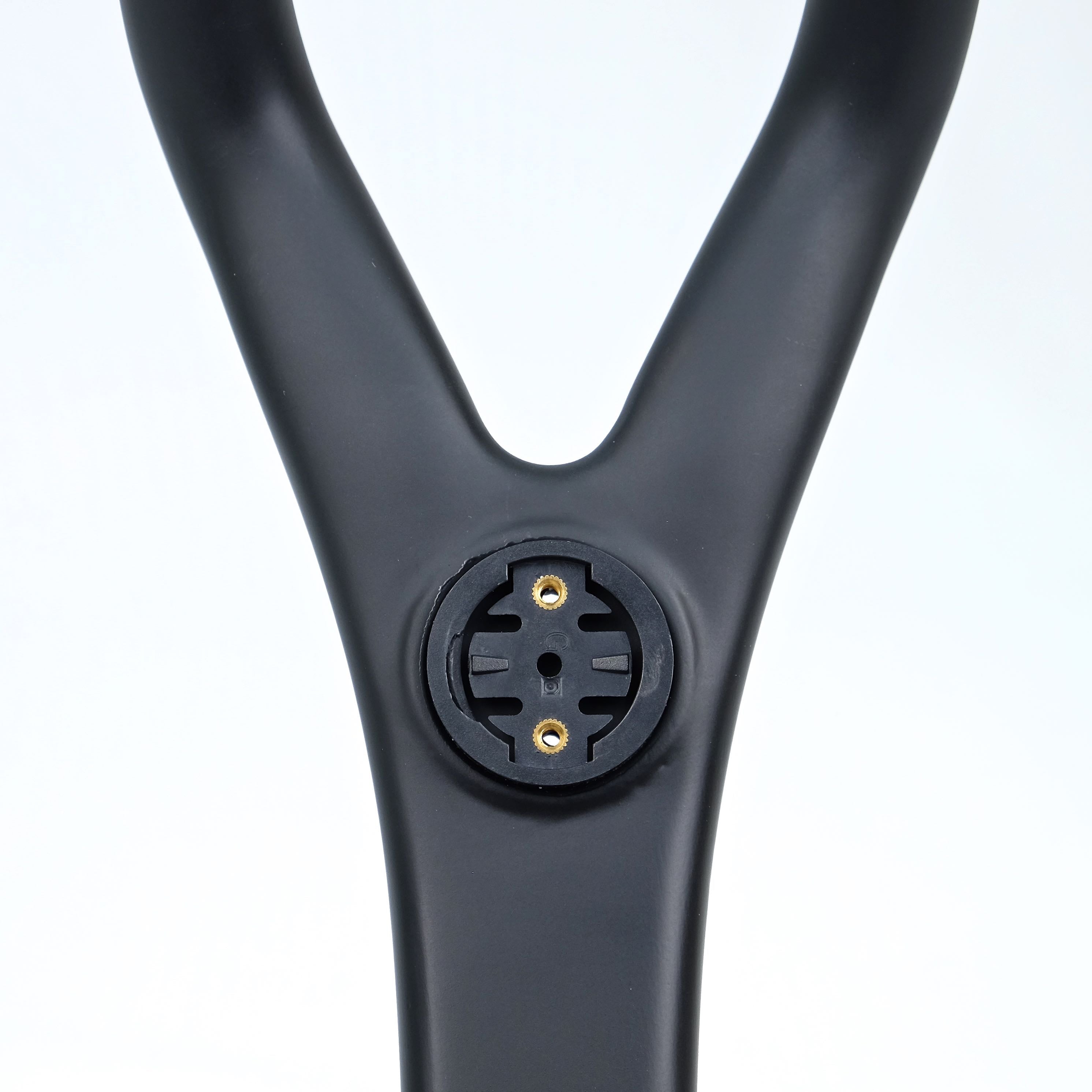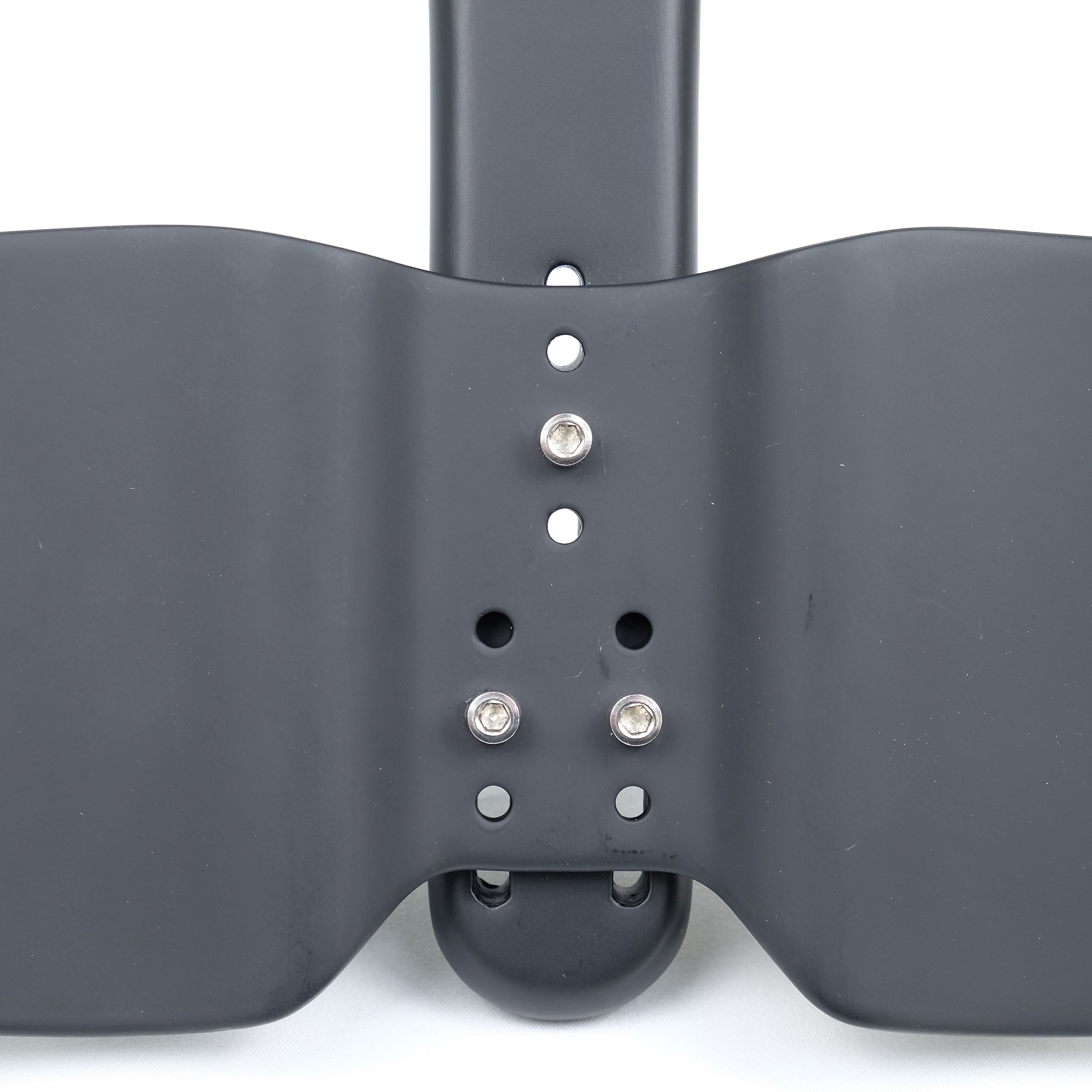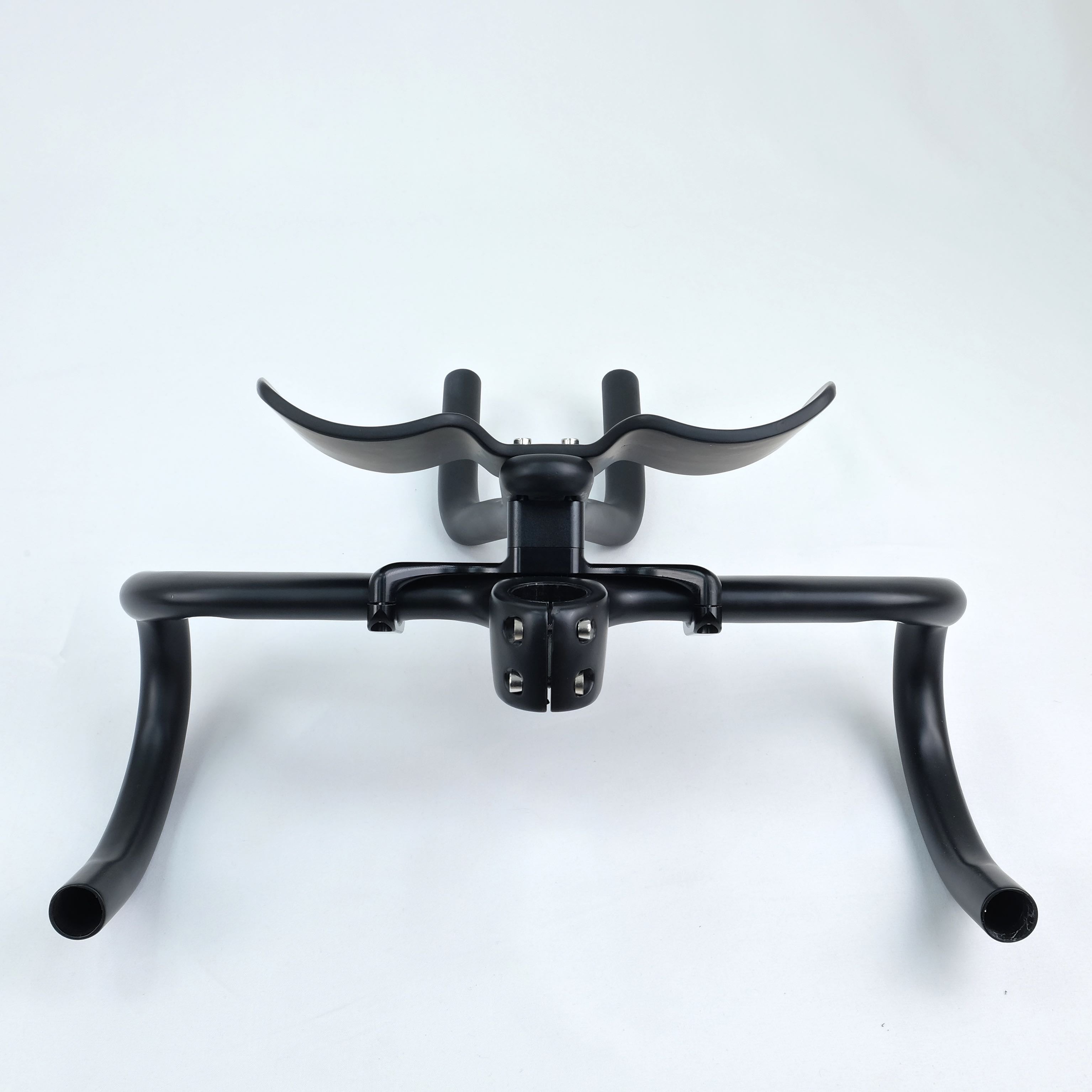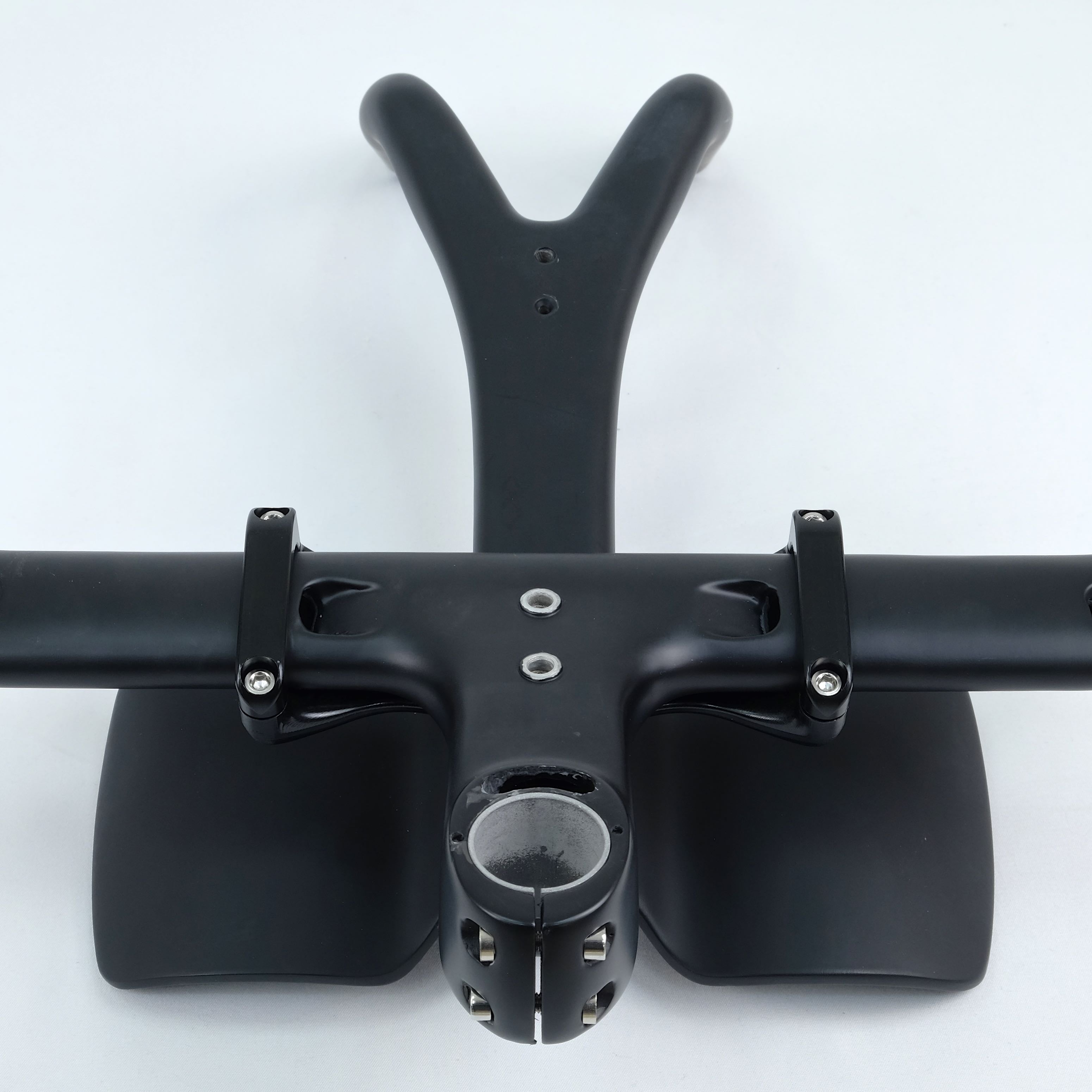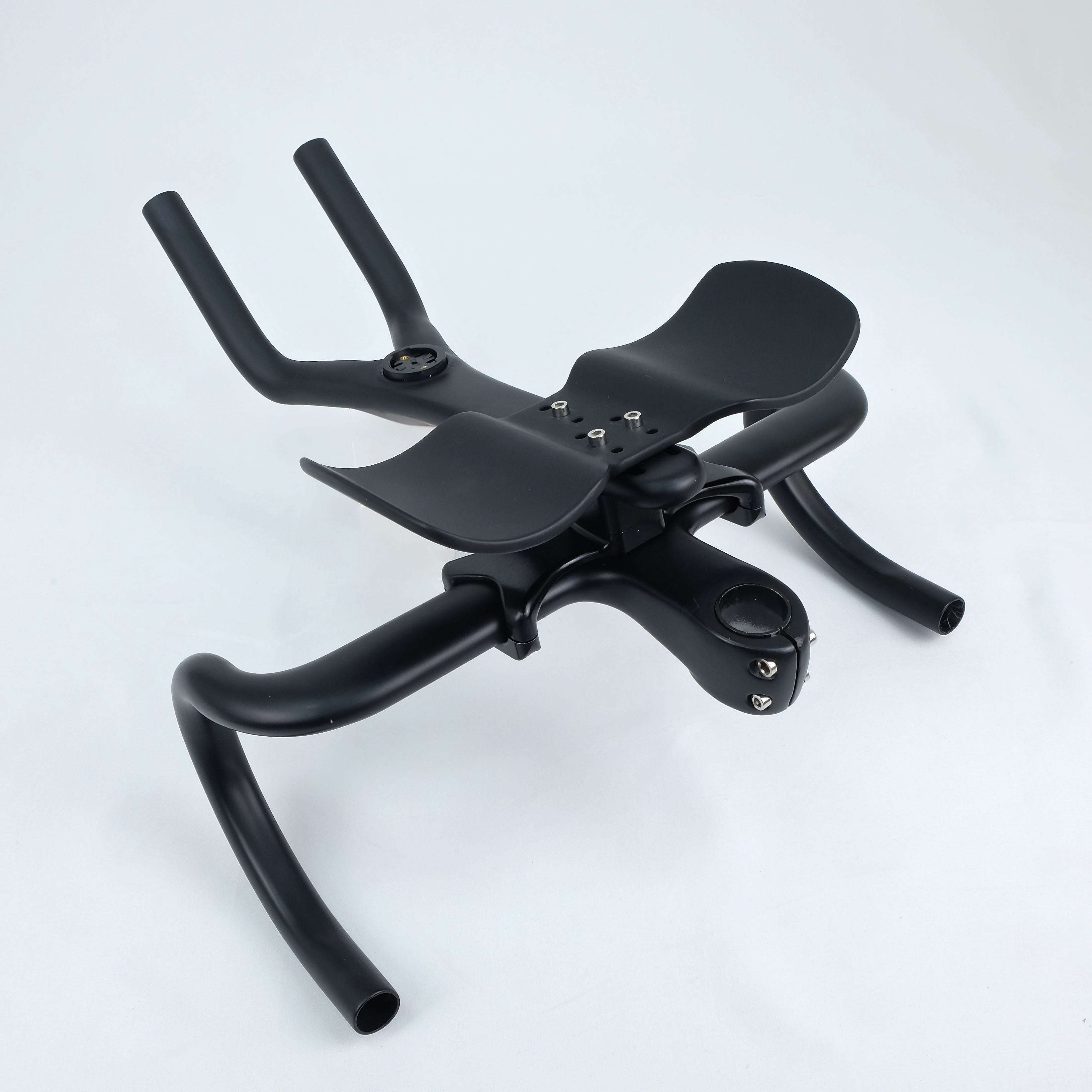 Integrated Race Tri Bar
The Handsling Integrared Race Tri Bar is a clip on, carbon-fibre triathlon bar manufactured for use with Handsling Integrated Race Bars. 
Our new tri bars allow you to get more aero, cost effectively turning the A1R0evo into a time trial or triathlon ready race machine.
The one piece carbon fibre wishbone extension provides comfortable hand holds across its full range. The extension is reach adjustable fore and aft.
It is supplemented by a one piece carbon arm rest, which follows the modern, narrow, elbows close together pattern to aid aerodynamic positioning.
The tri bar is designed to be fitted to the Handsling Race handlebar via a height adjustable aluminium spacer stack and an aluminium mounting plate, which helps dissipate any forces across a wider section of the carbon race bar. 
The mounting plate mirrors the contours of the Race bar perfectly.
Two clamps tighten the tri bar onto the Race bar via Allen bolts. We recommend protecting the surface of the Race bar by the use of tape between the clamp and carbon bar top.
The TT bars are finished in matching matte black to perfectly complement the Race bar. 
A Garmin mount is provided. This can be converted to Wahoo using a Wahoo Quarter Turn Mount Adapter (not included). 
*Integrated Race Handlebar sold separately. 
30-day Return Policy
Return the item within 30 days in an unused condition for a full refund.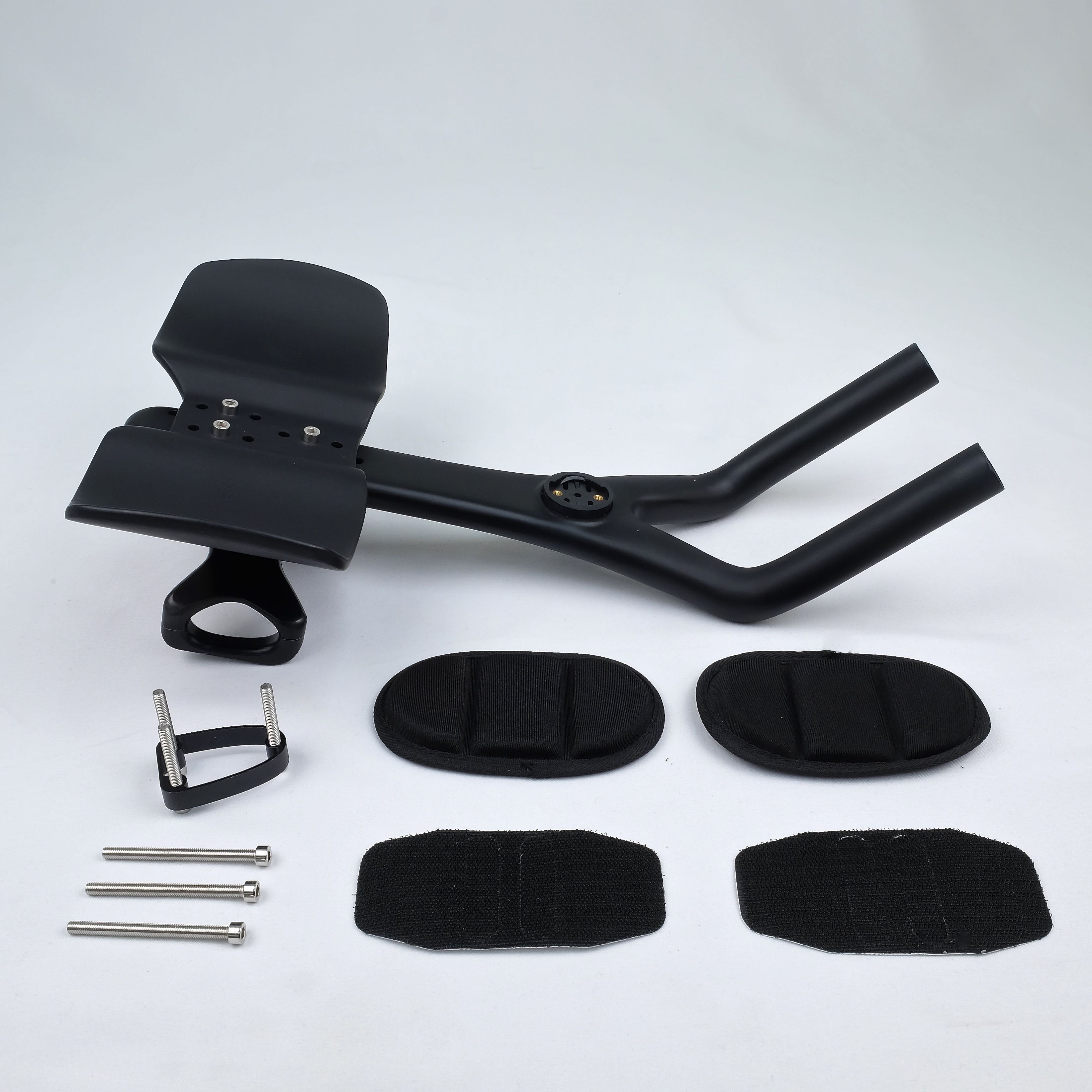 Need a helping hand?
For advice on products and services or general enquiries, please contact us, and we will be more than happy to help. We've provided our contact information here.
To help you locate the support you need fast, We have listed our most frequently asked questions at our Help Centre.
Yes, we ship all over the world. Shipping costs will apply, and will be automatically added at checkout. Find out more here
How long will it take to get my orders?
Do you offer Cycle to Work schemes?

Yes we do. Handsling bikes are available via Green Commute Initiative, Cyclescheme, Cycle Solutions and My Benefit World.