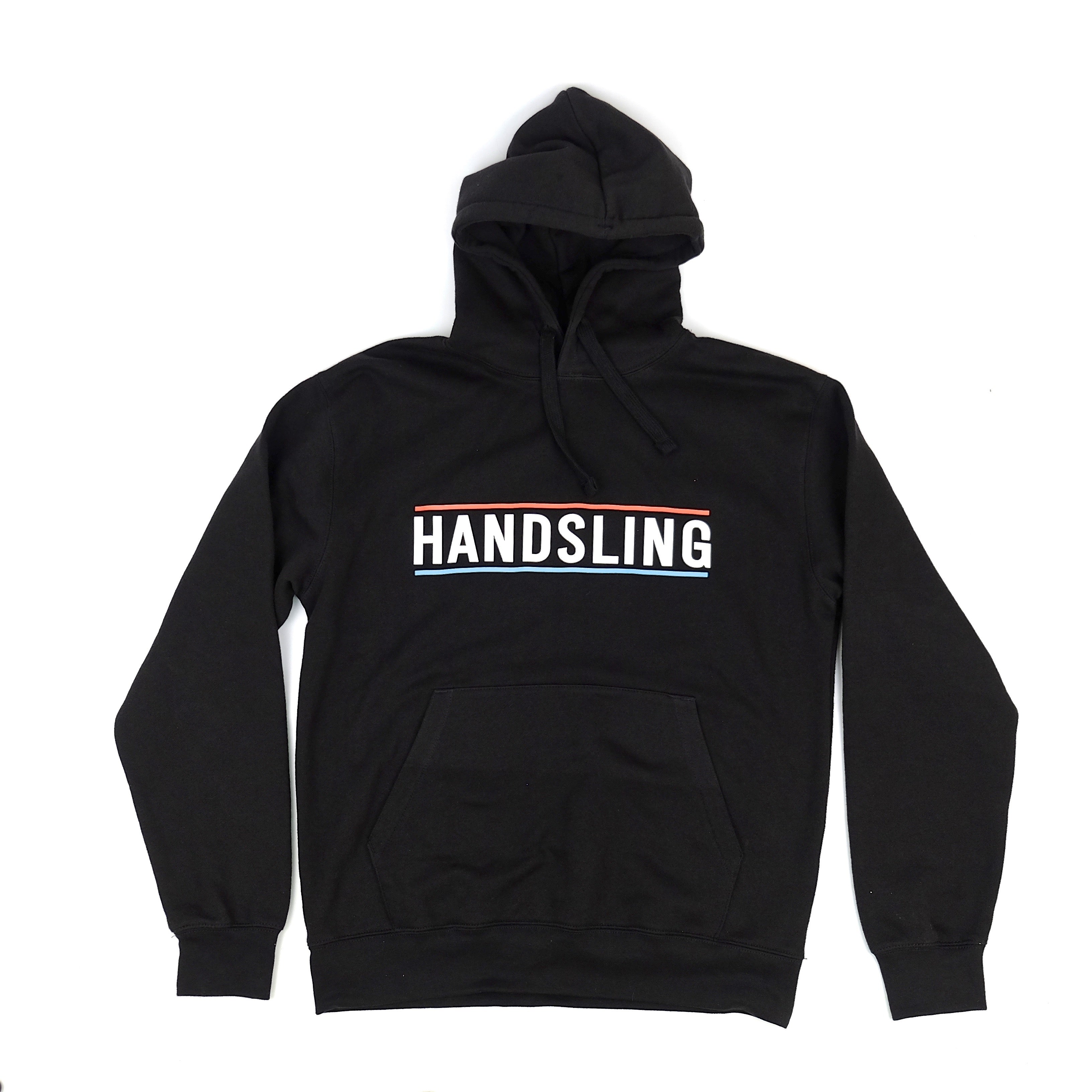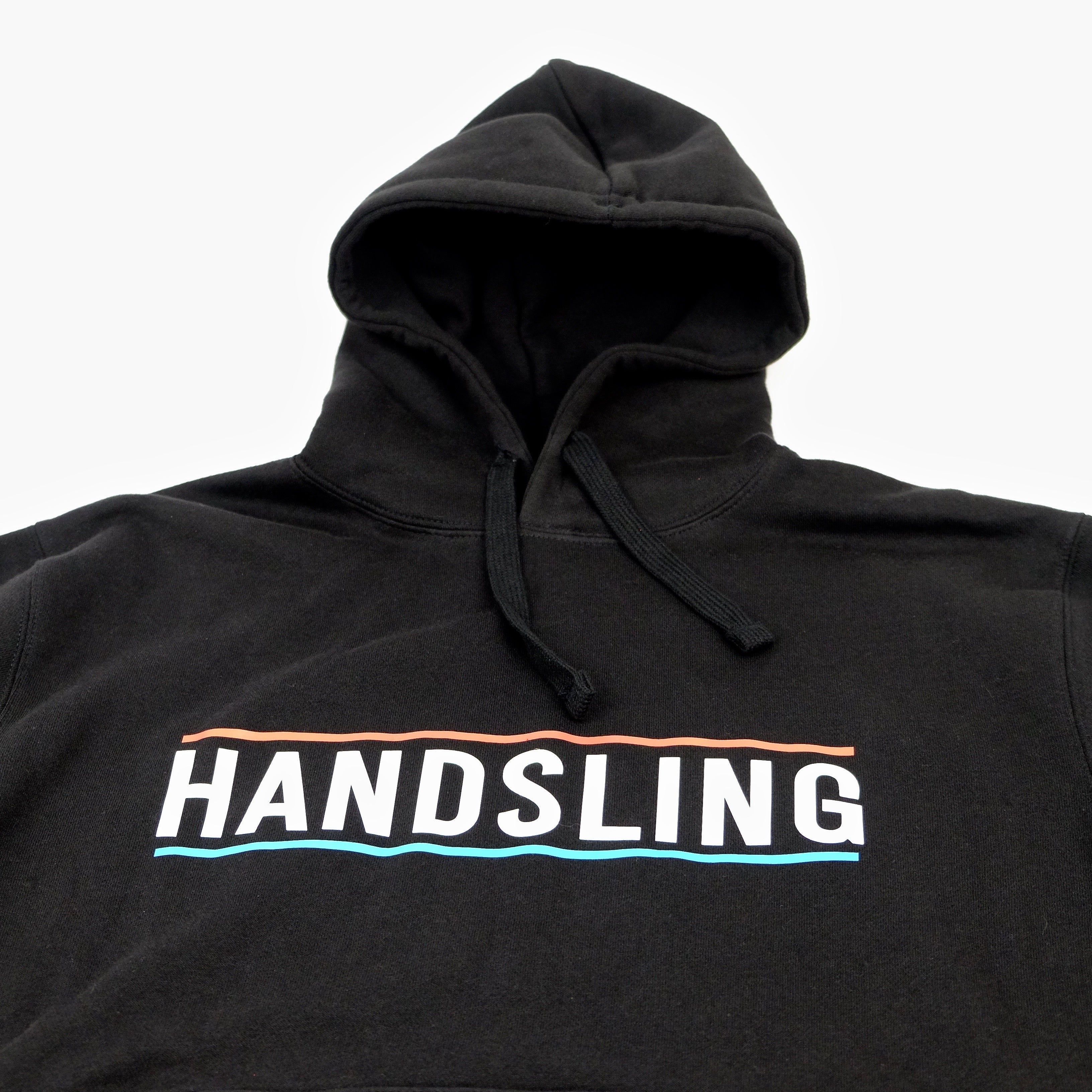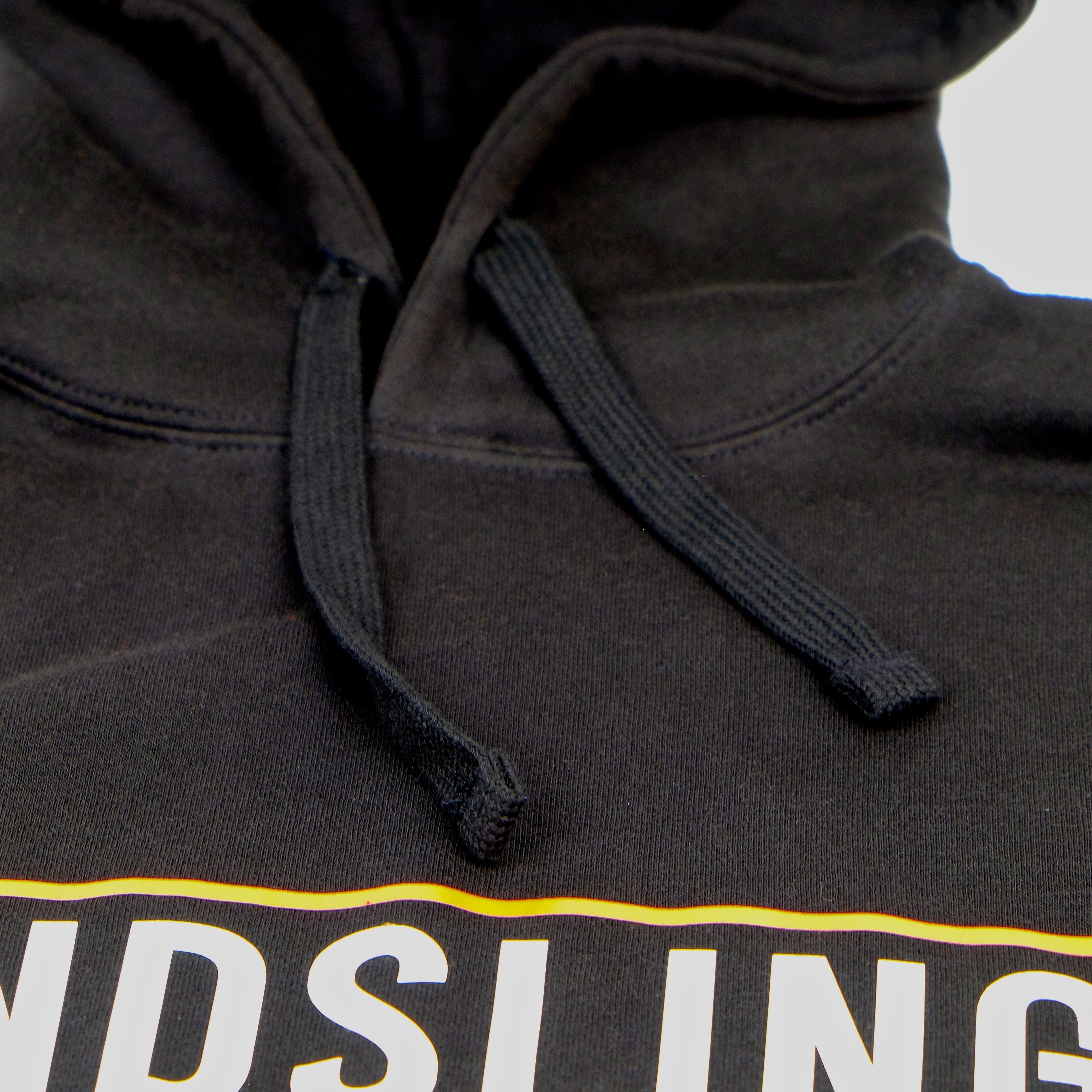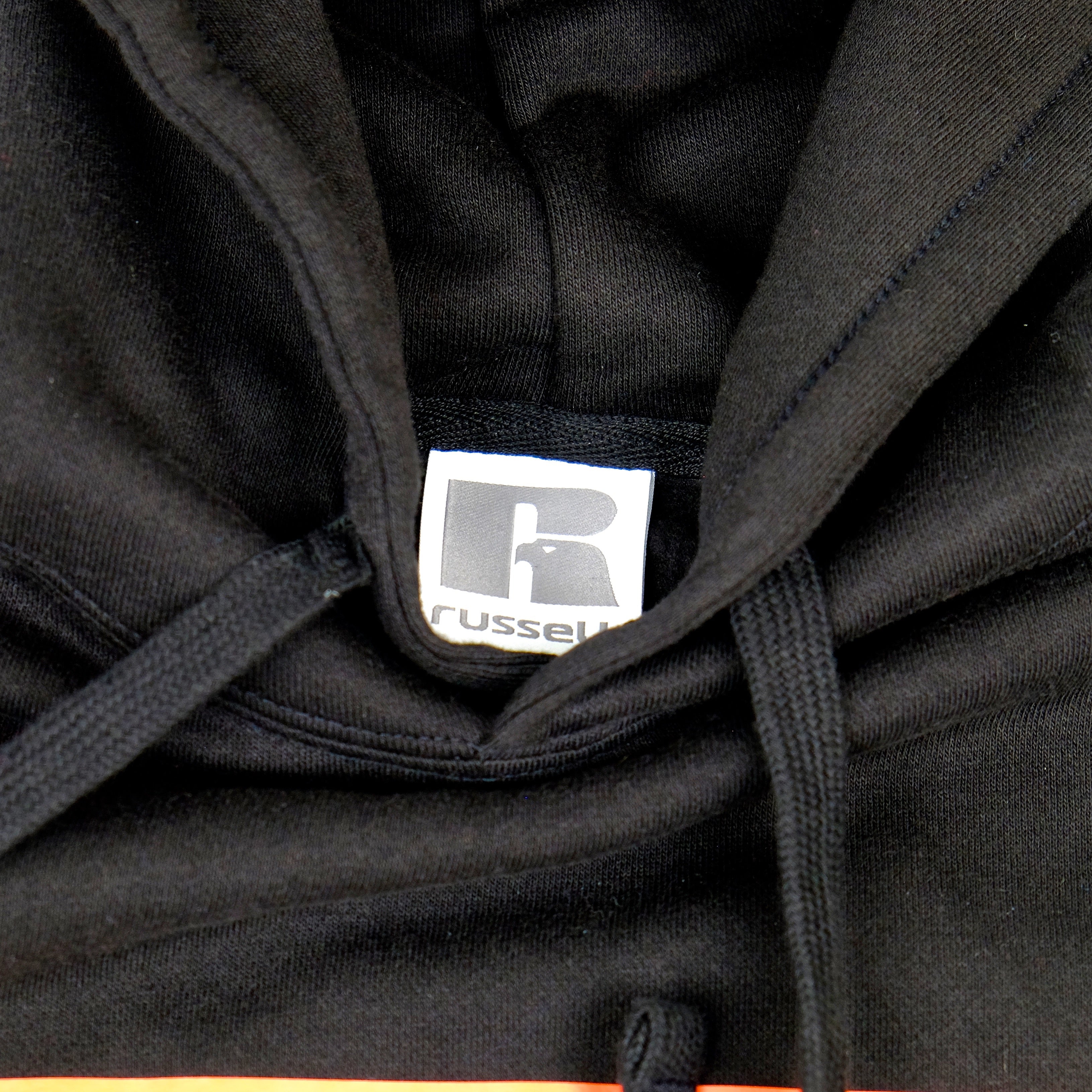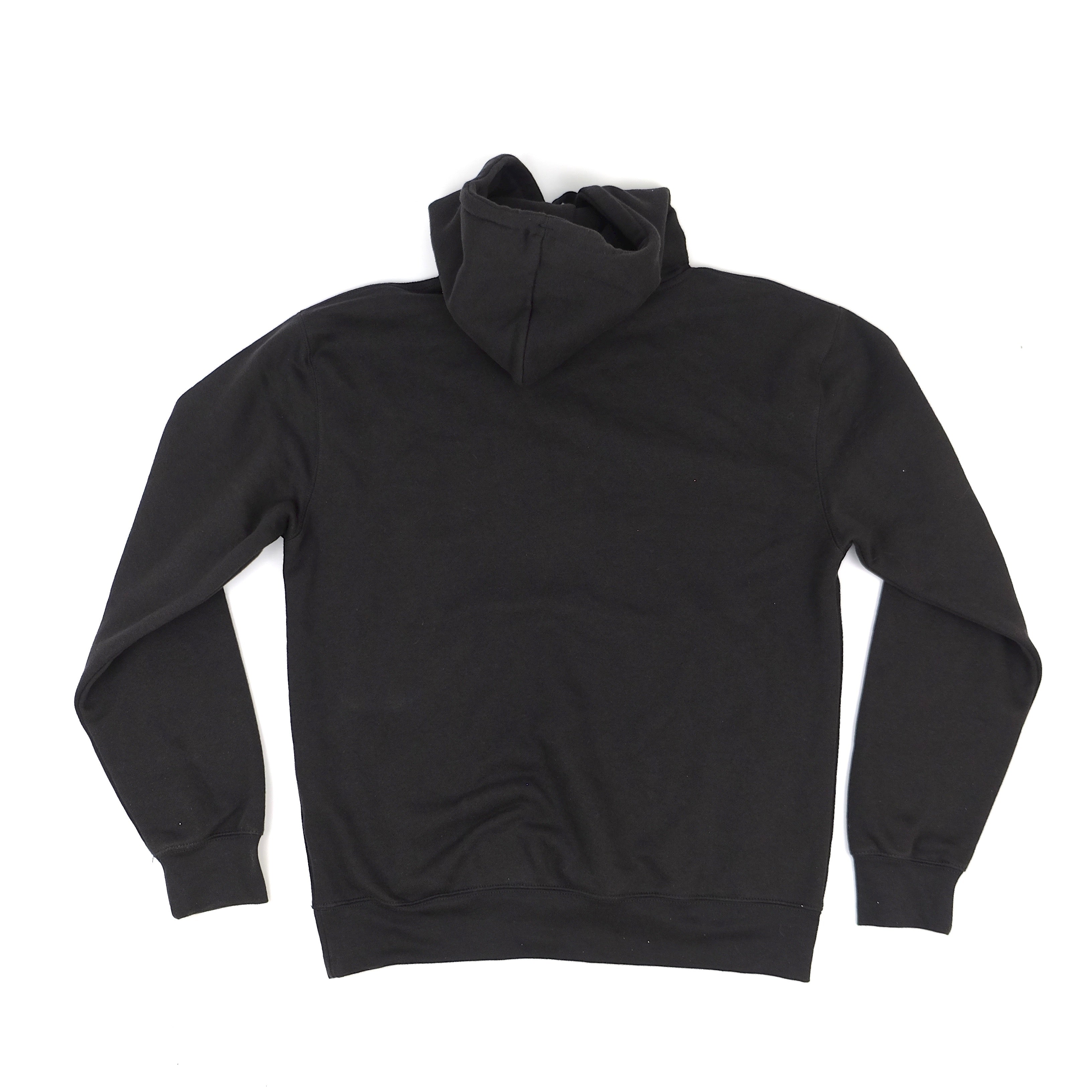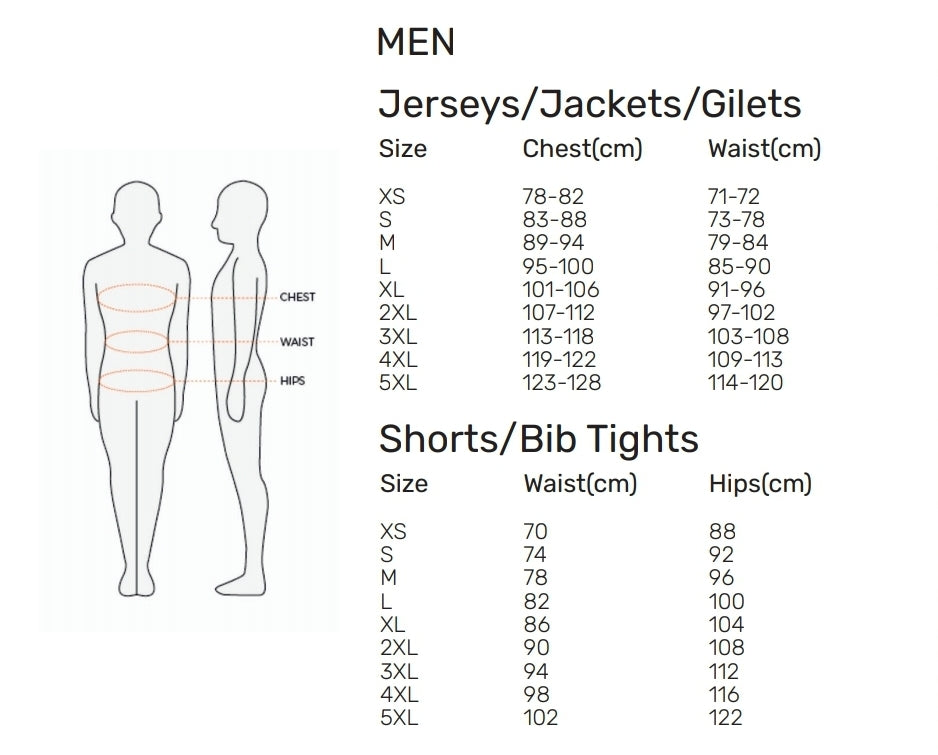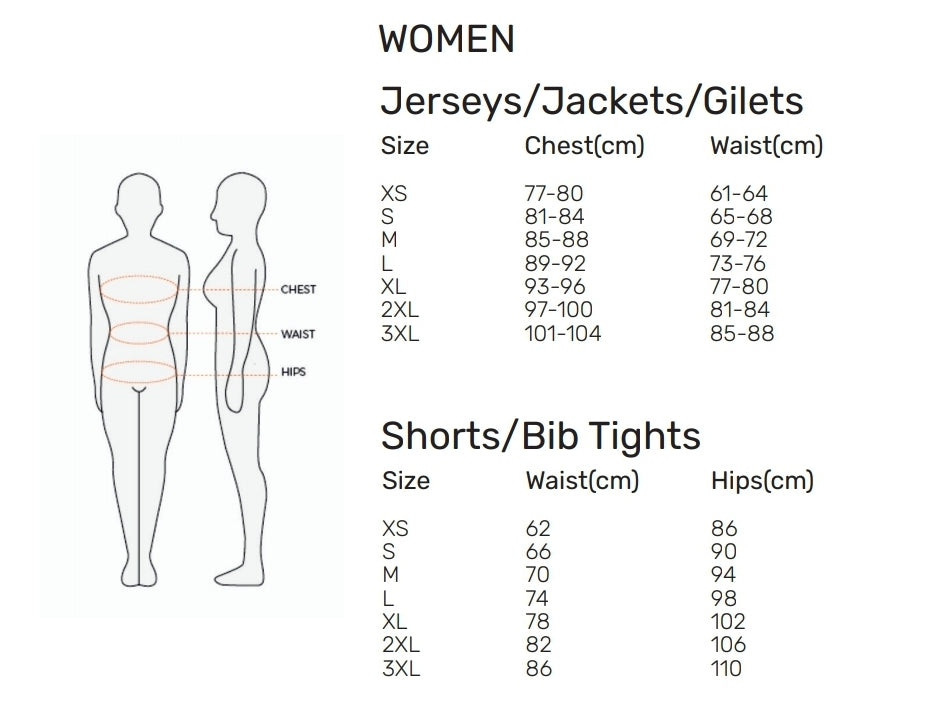 Handsling Lines Hoodie
The perfect high-quality hoodie for pre or post-race, for supporting in the pits, or even lounging around in the café 'recovering'.
HANDSLING logo on front; plain black rear.
The blue and orange colours pay homage to the traditional livery of Handsling Team Racing. 
- 100% cotton
- Made by US clothing manufacturer Russell Athletic
30-day Return Policy
Return the item within 30 days in an unused condition for a full refund.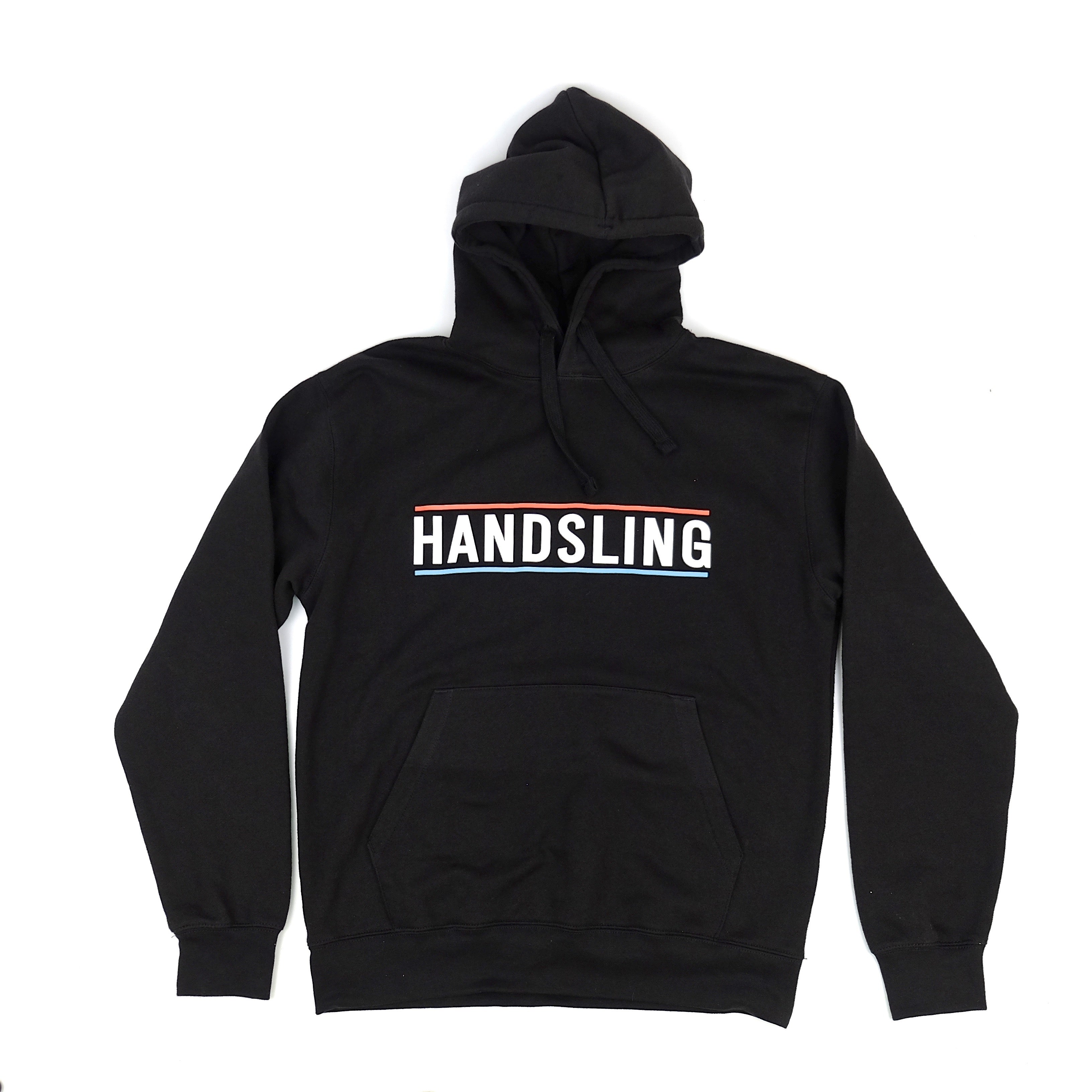 Need a helping hand?
For advice on products and services or general enquiries, please contact us, and we will be more than happy to help. We've provided our contact information here.
To help you locate the support you need fast, We have listed our most frequently asked questions at our Help Centre.
Yes, we ship all over the world. Shipping costs will apply, and will be automatically added at checkout. Find out more here
How long will it take to get my orders?
Do you offer Cycle to Work schemes?

Yes we do. Handsling bikes are available via Green Commute Initiative, Cyclescheme, Cycle Solutions and My Benefit World.