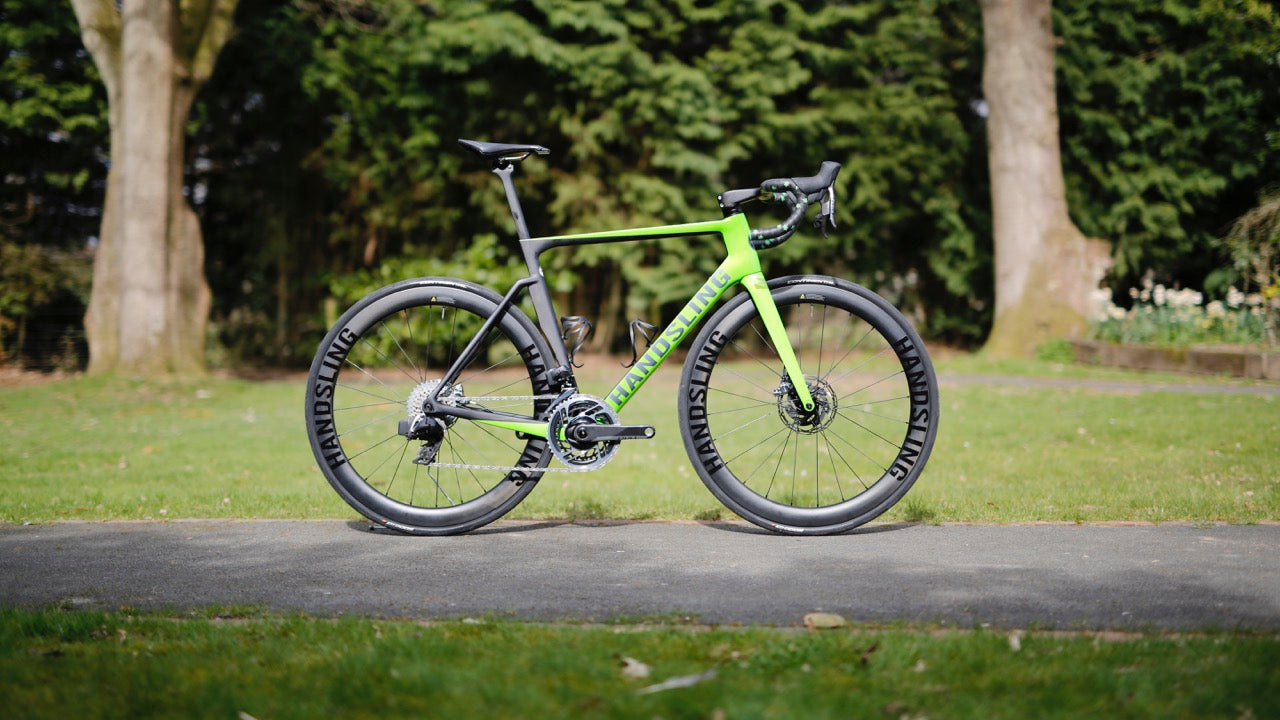 Complete Bikes
Build your dream Handsling machine by choosing from a variety of wheels, groupsets and finishing kit to suit your budget and your performance requirements. Everything is customisable.
Complete bikes are built at Handsling's Hampshire workshop and undergo a thorough 30-point check by trained technicians. Choose from the A1R0evo road bike, the CEXevo gravel and cyclocross bike and the TR3evo track bike. 

Filters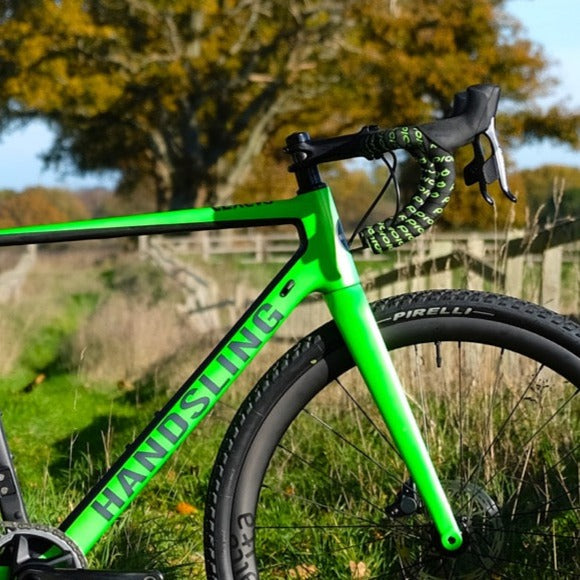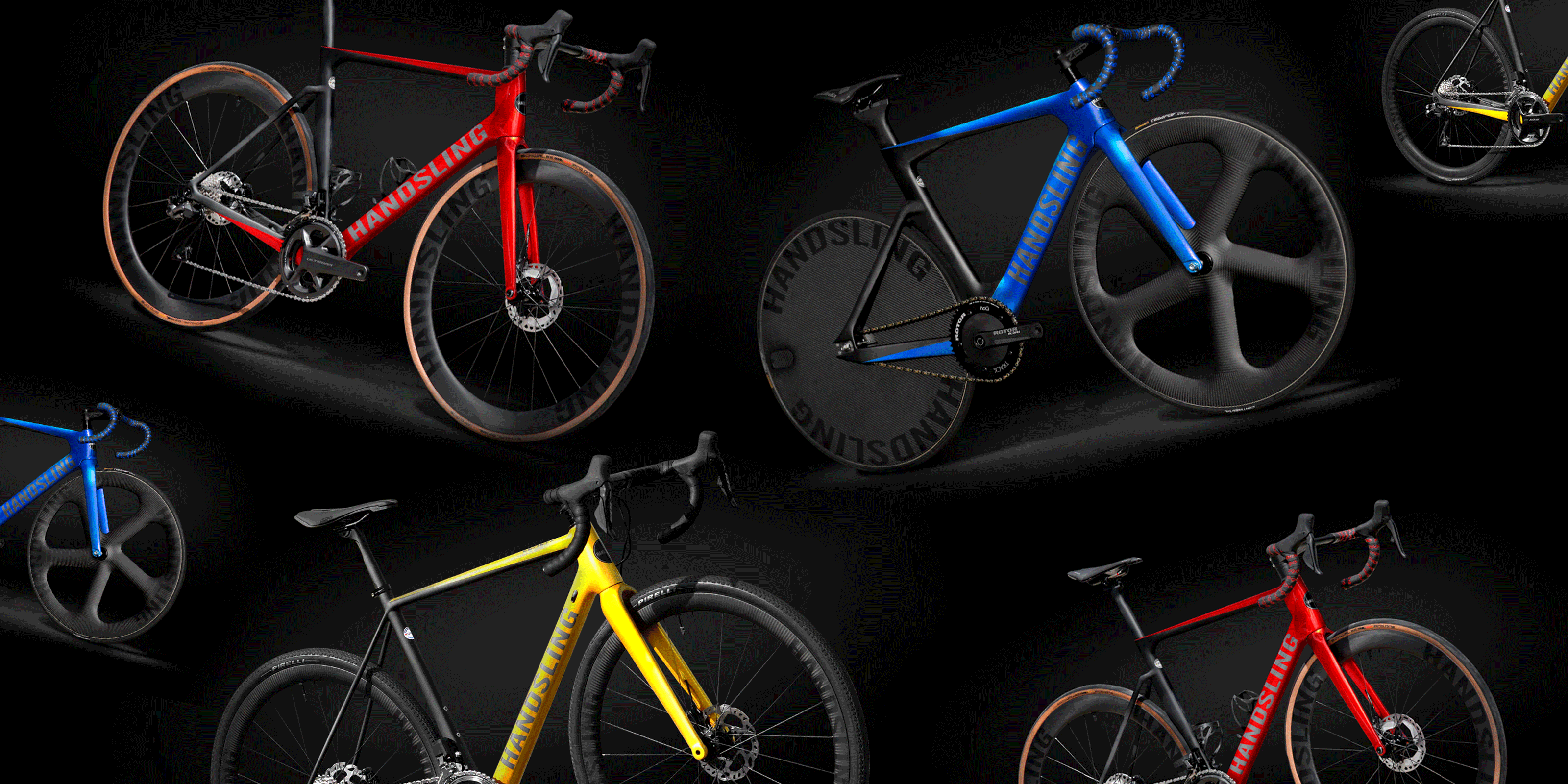 Bikes Available Now
Check out Handsling's latest in stock Bikes, available for custom assembly on a two-week turnaround.
Explore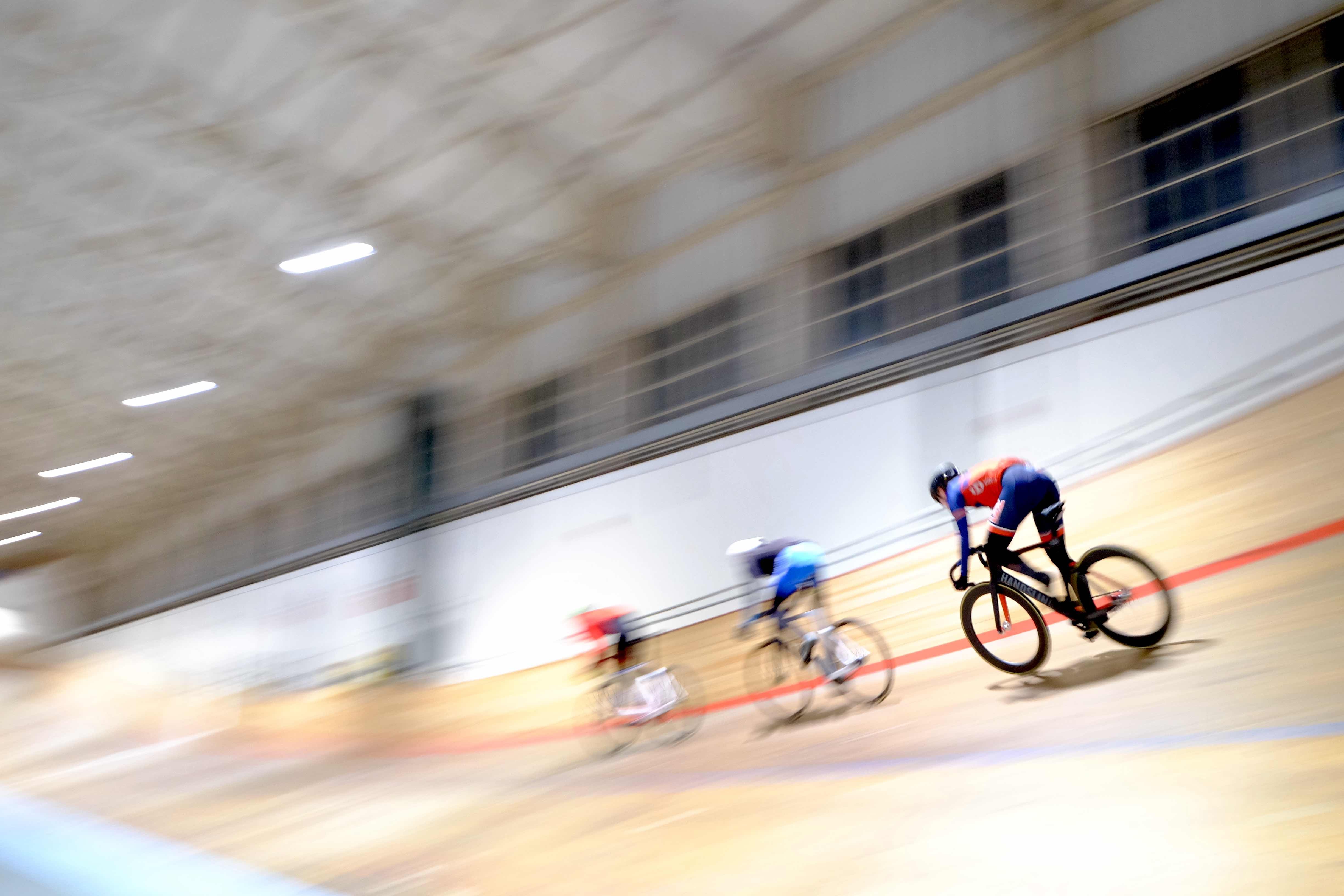 Latest News
Check out Handsling's latest news and gain access by signing up for our newsletter.
Explore