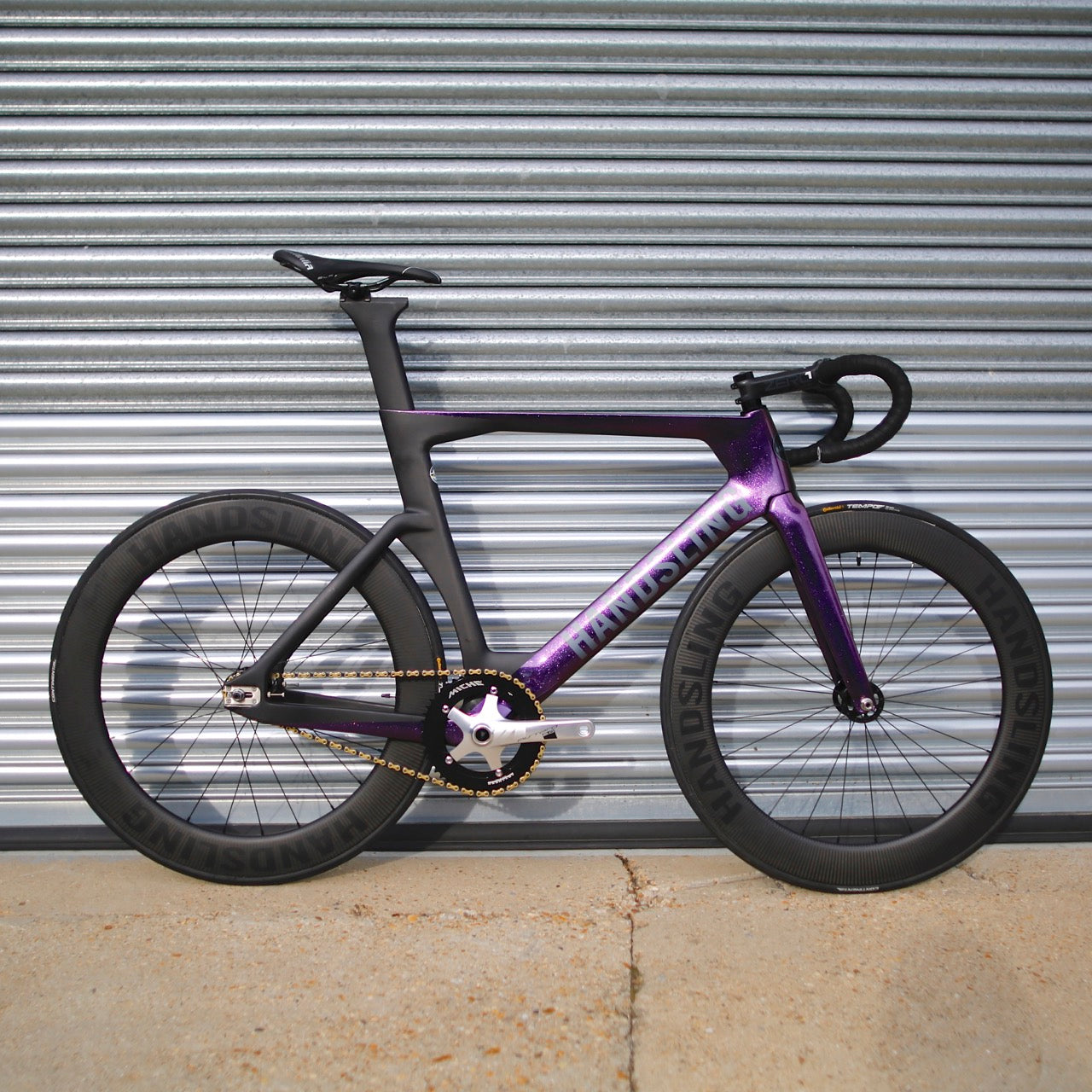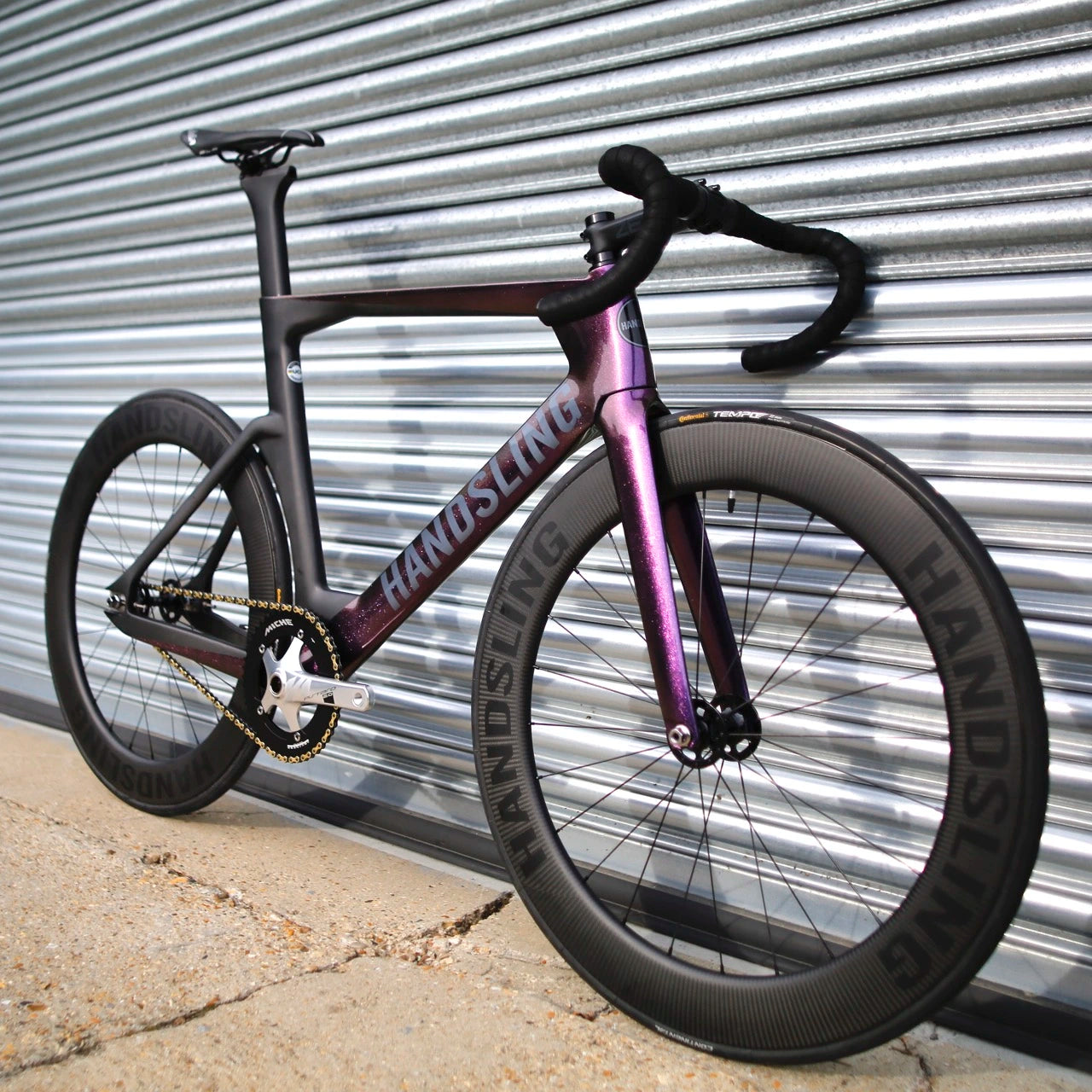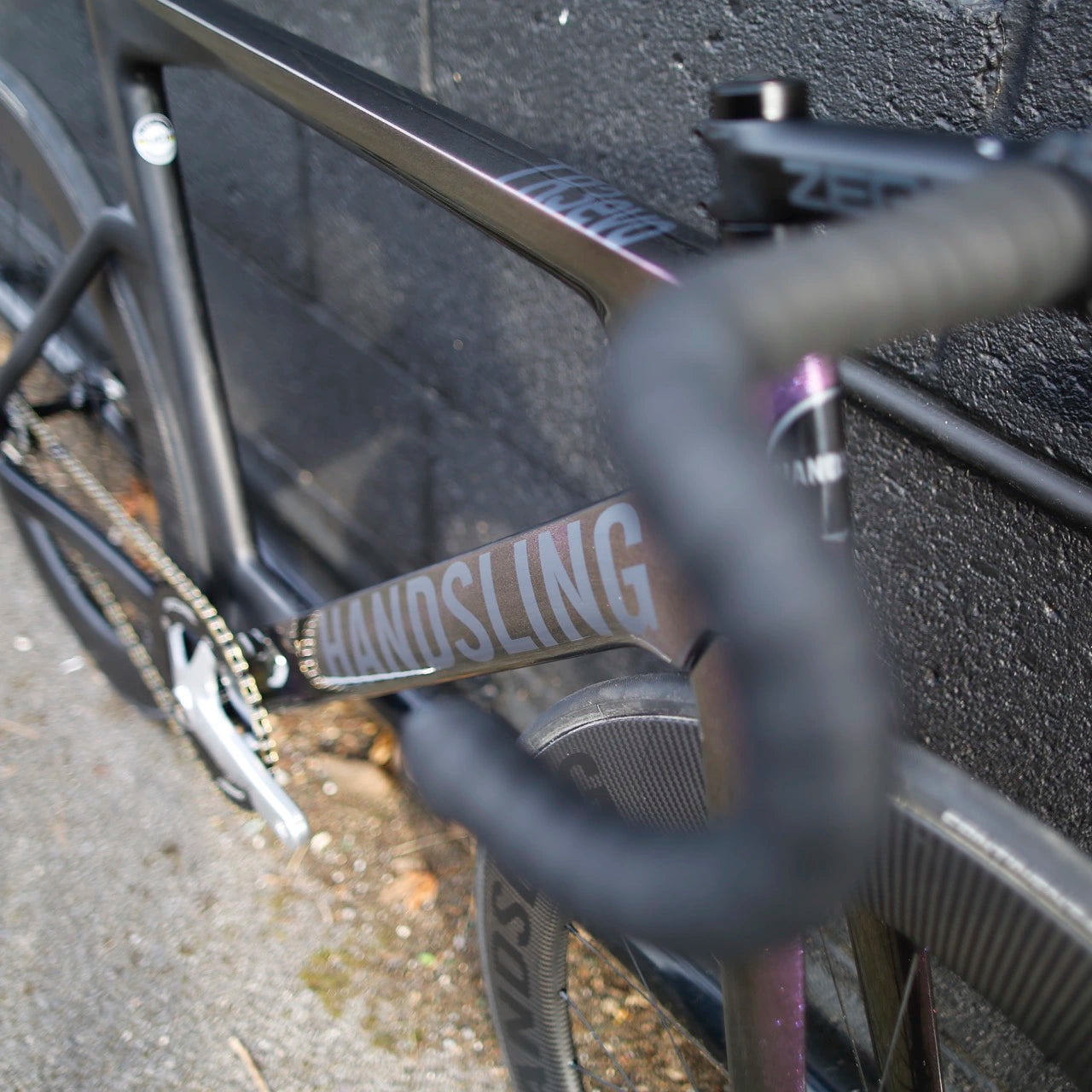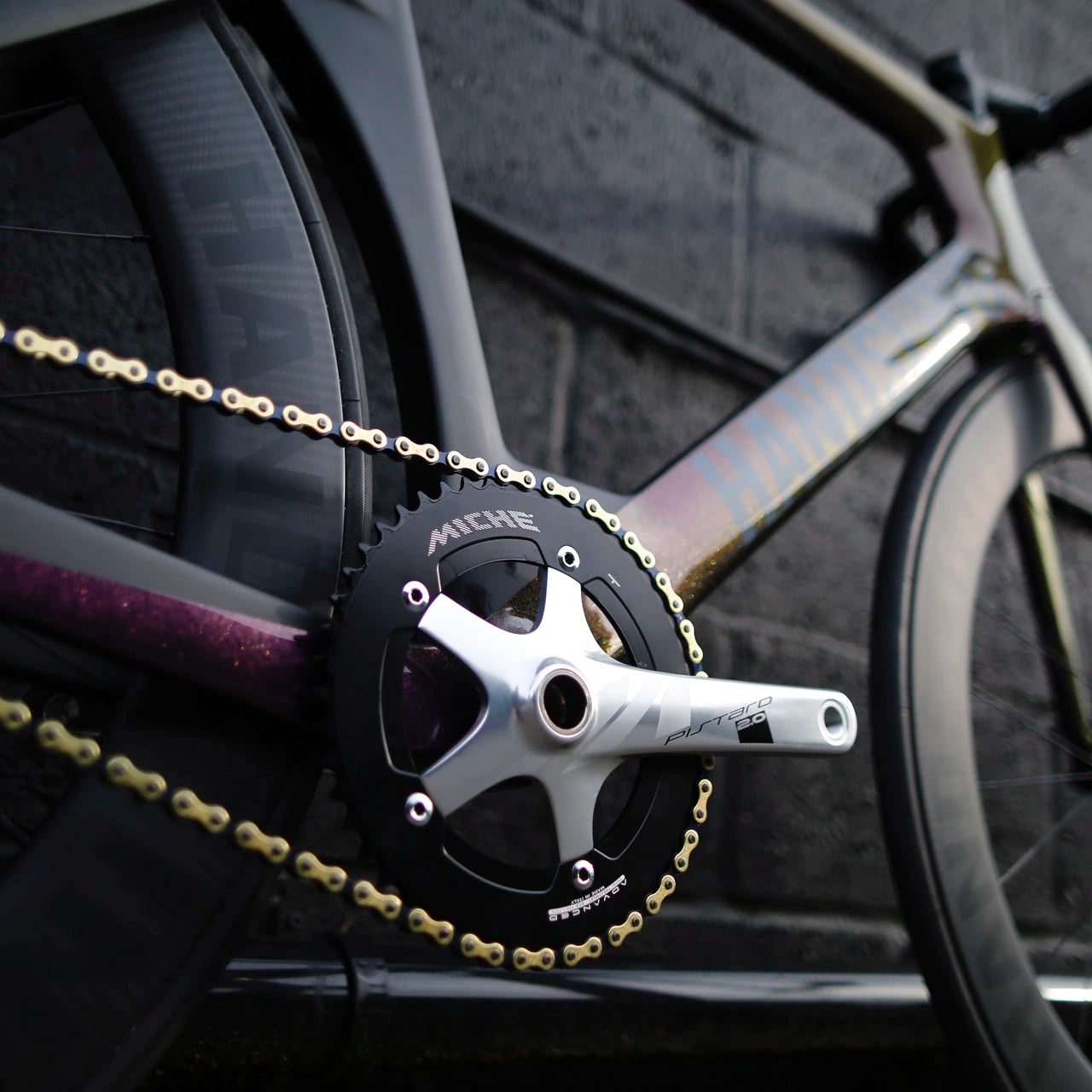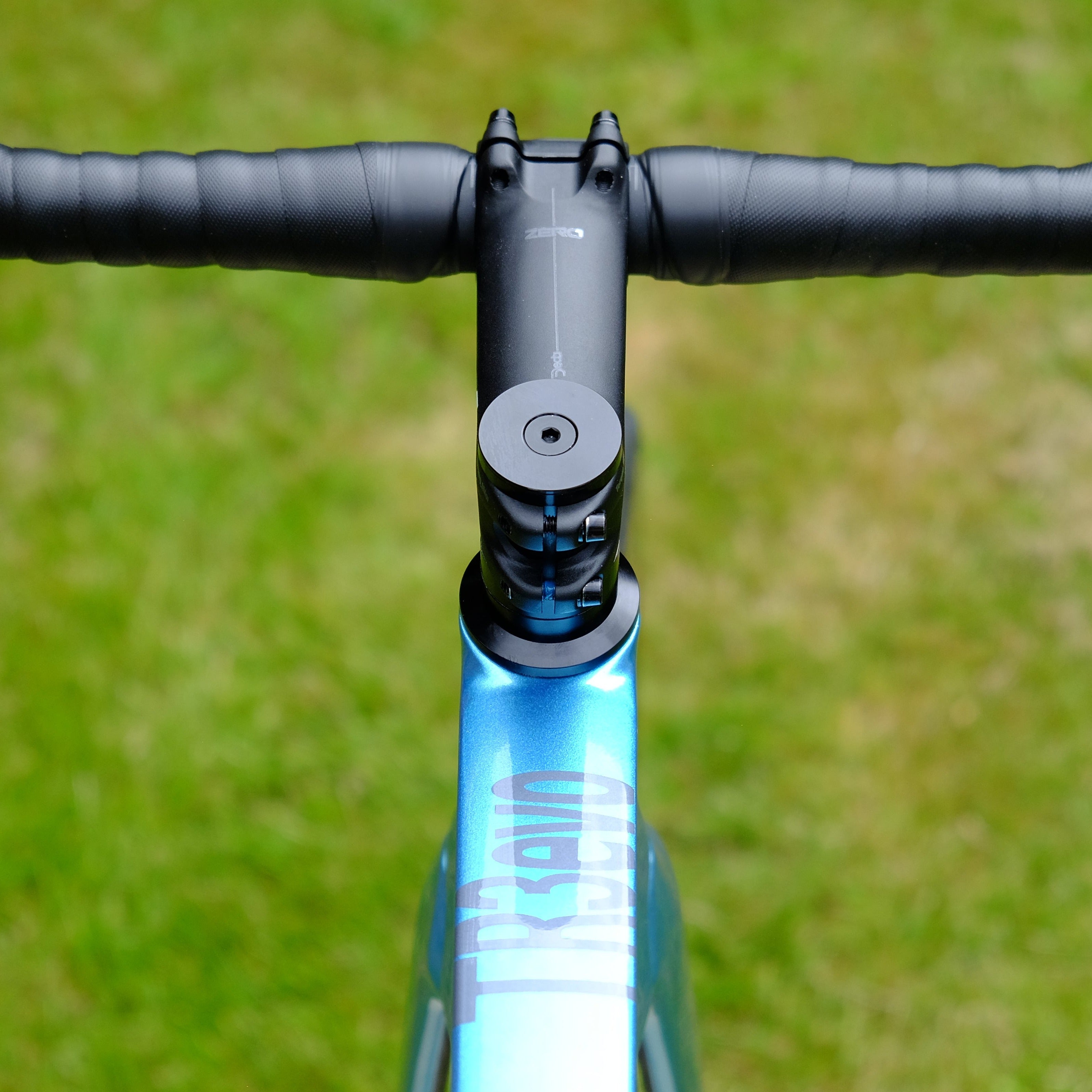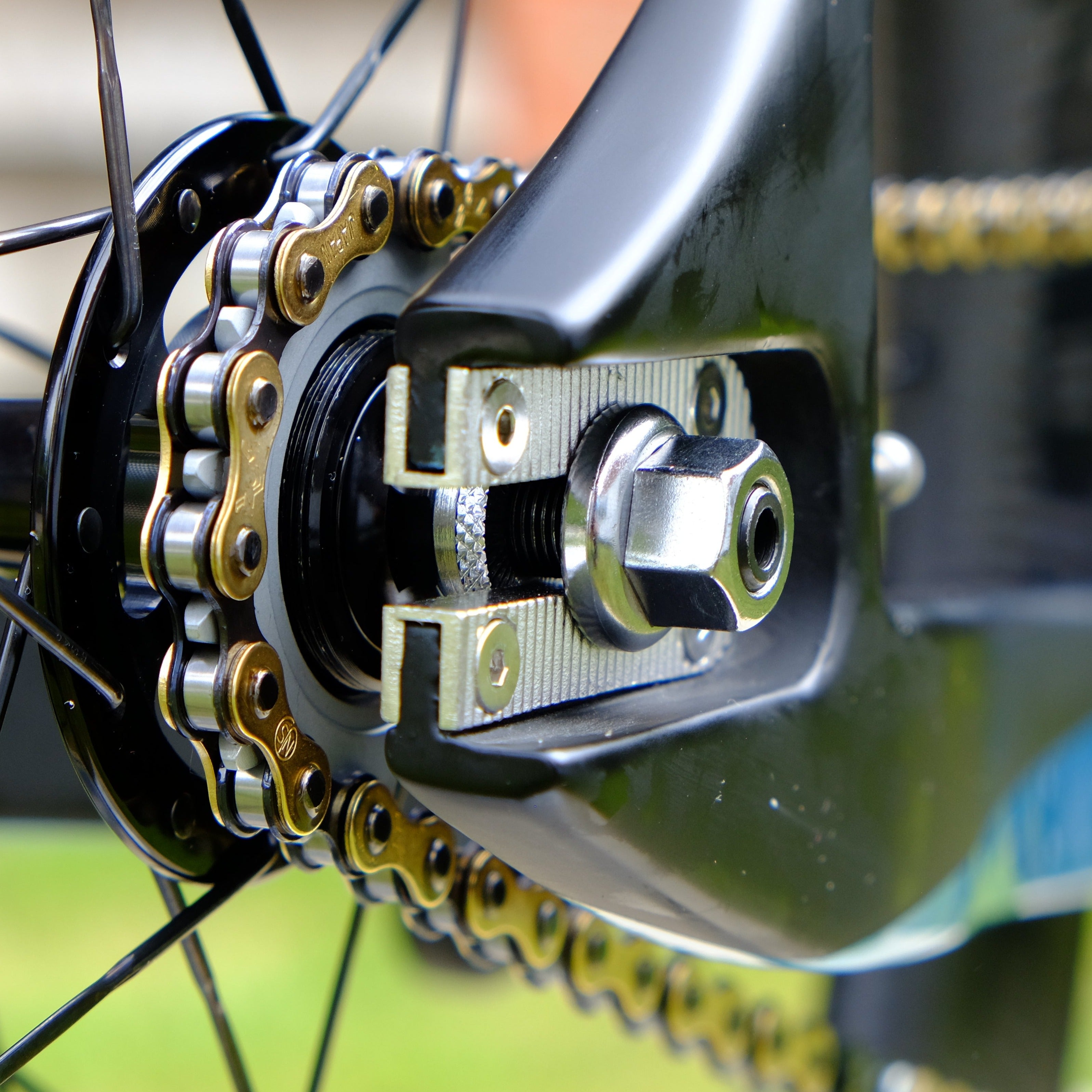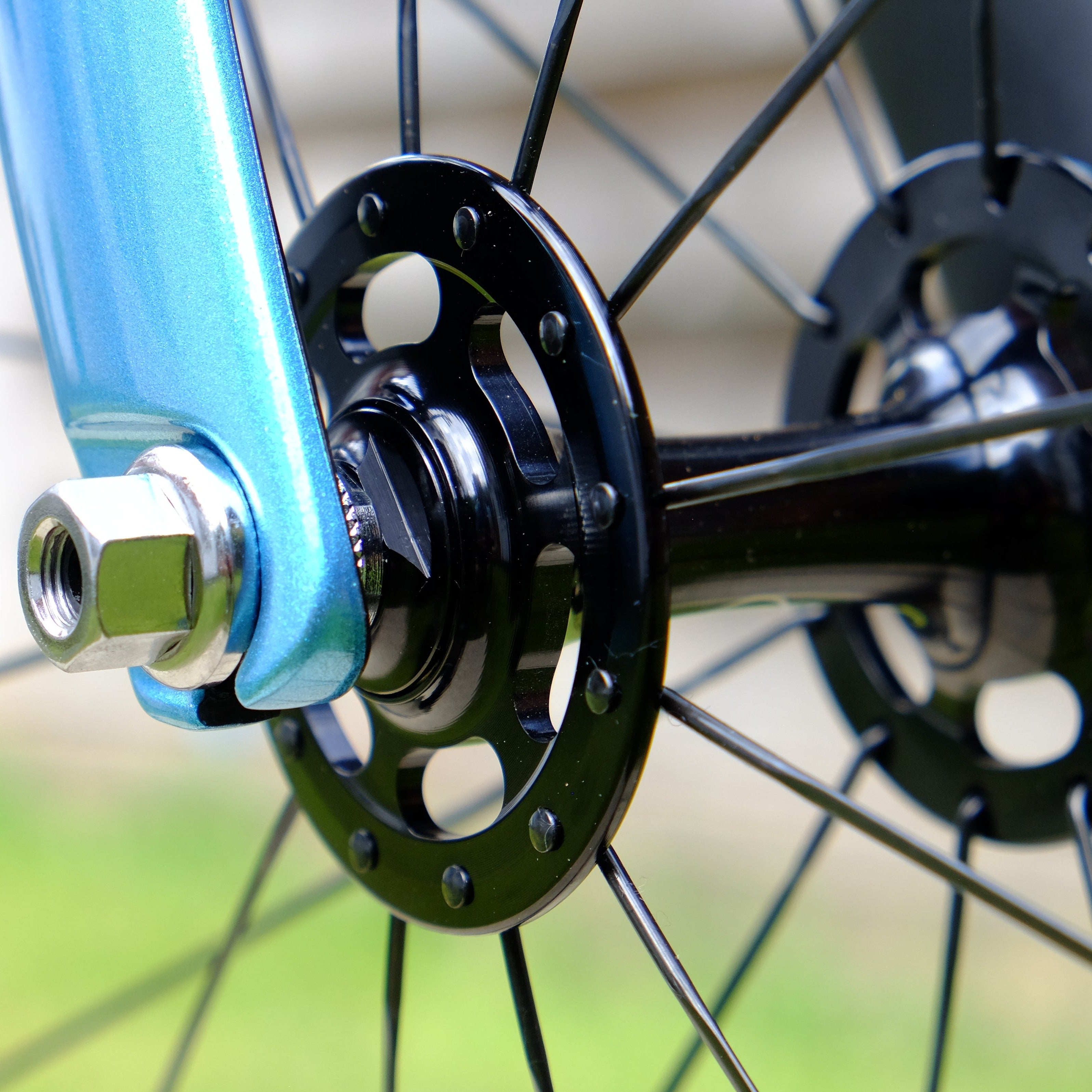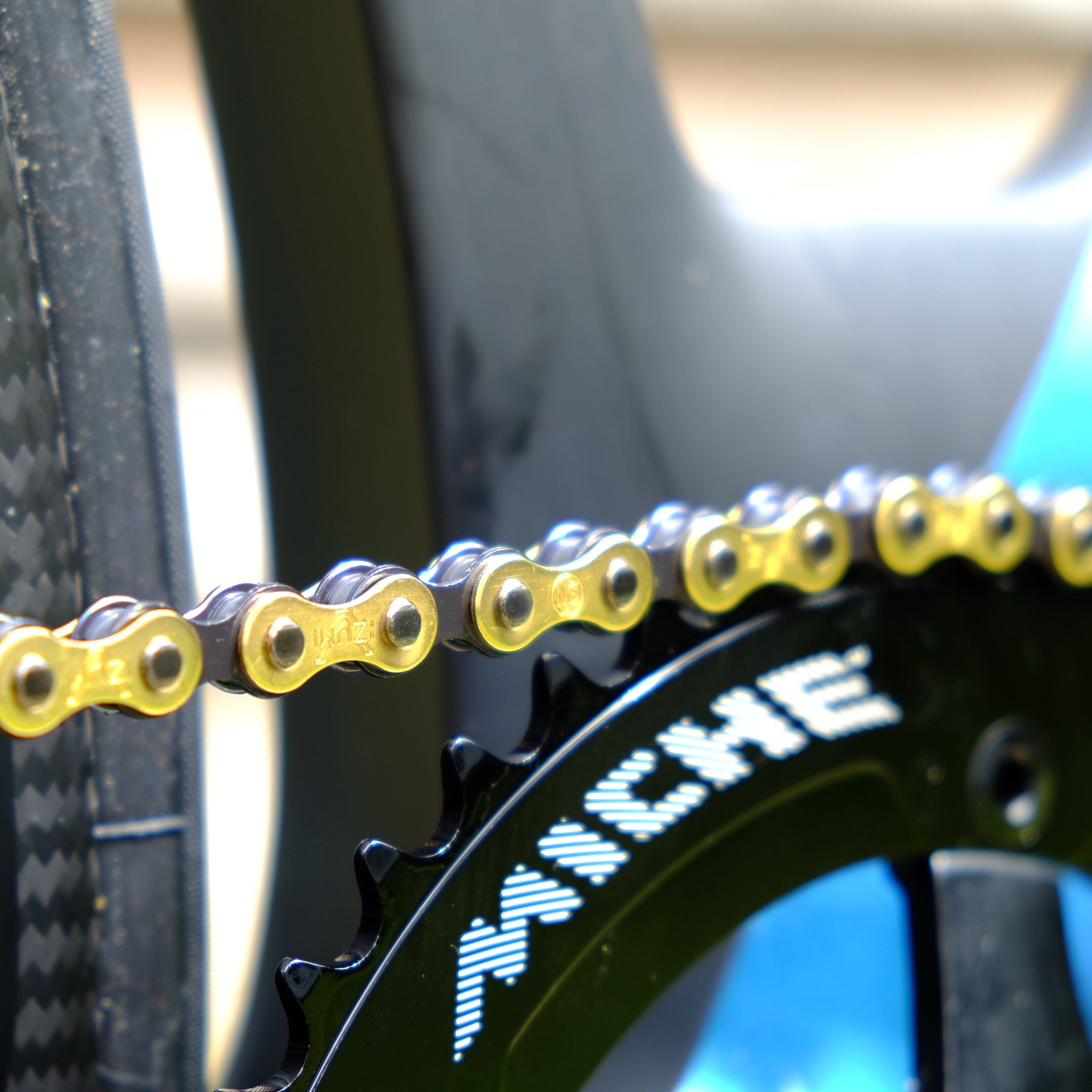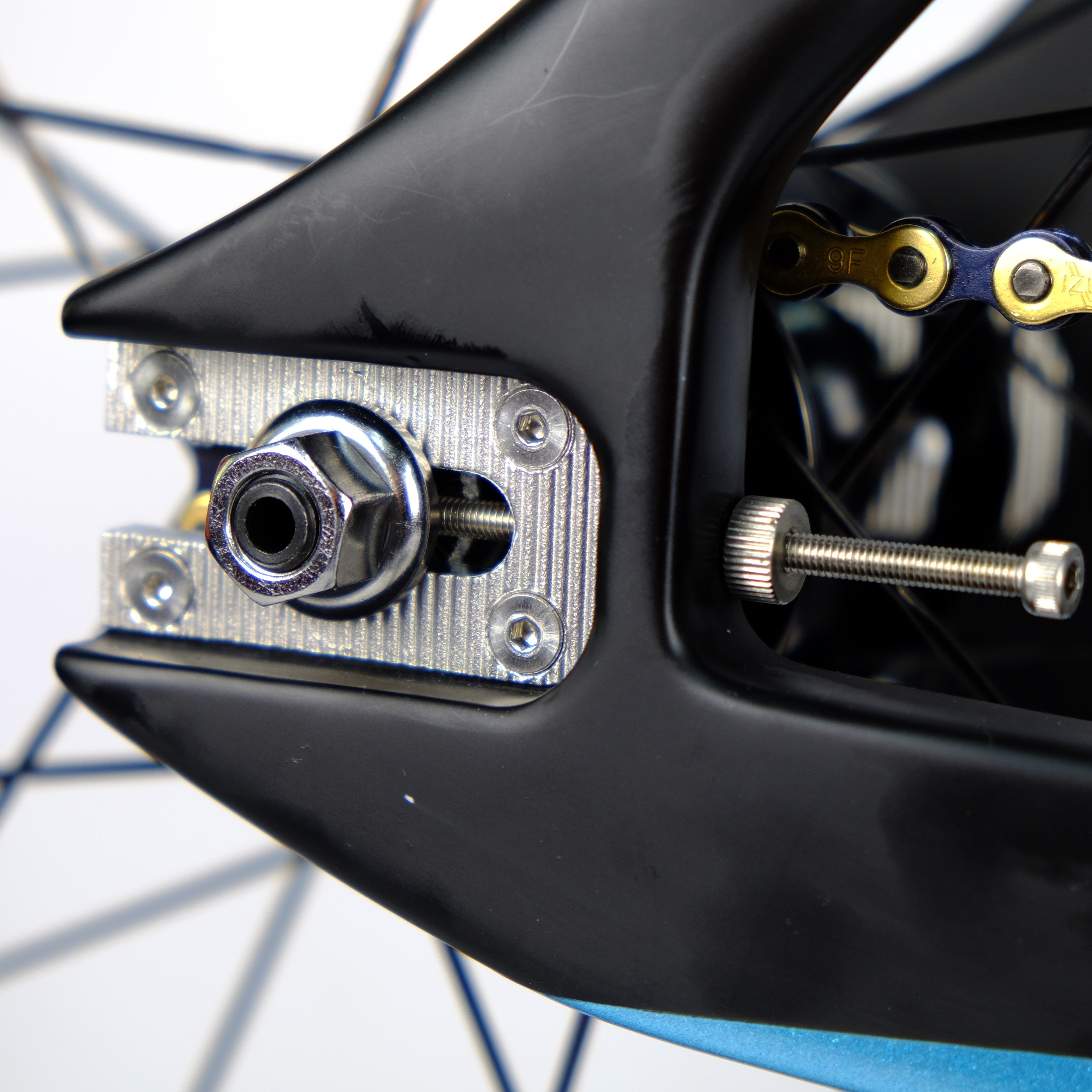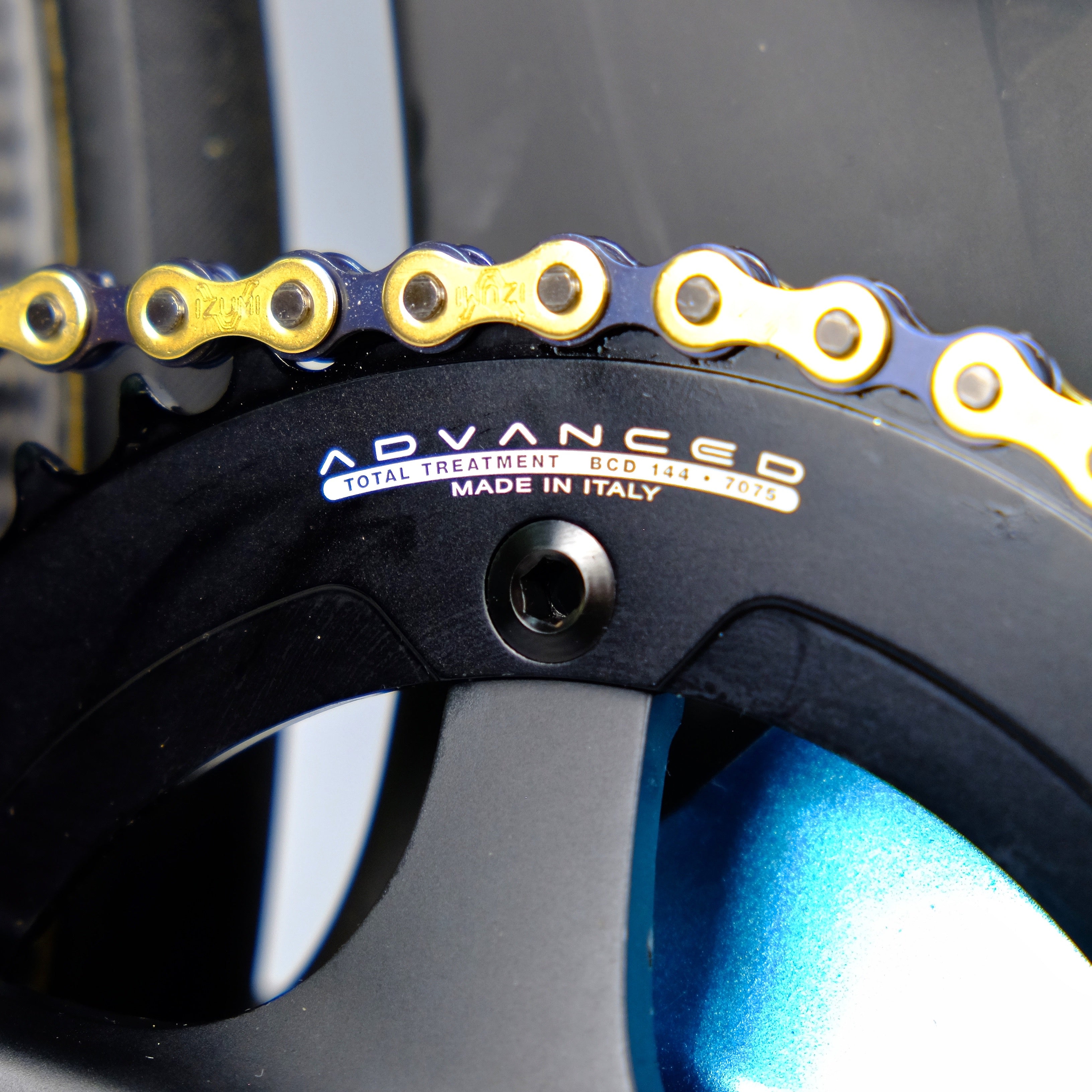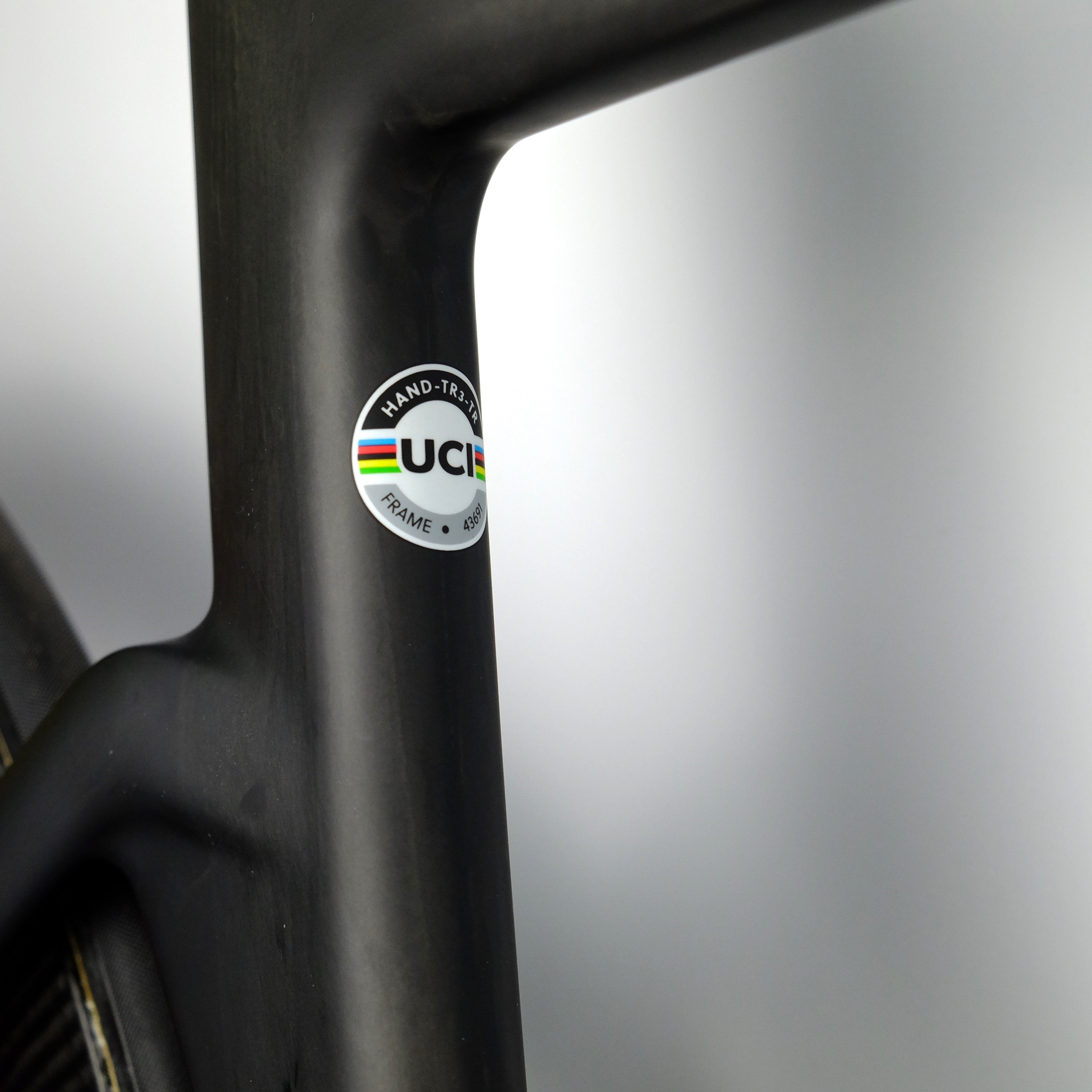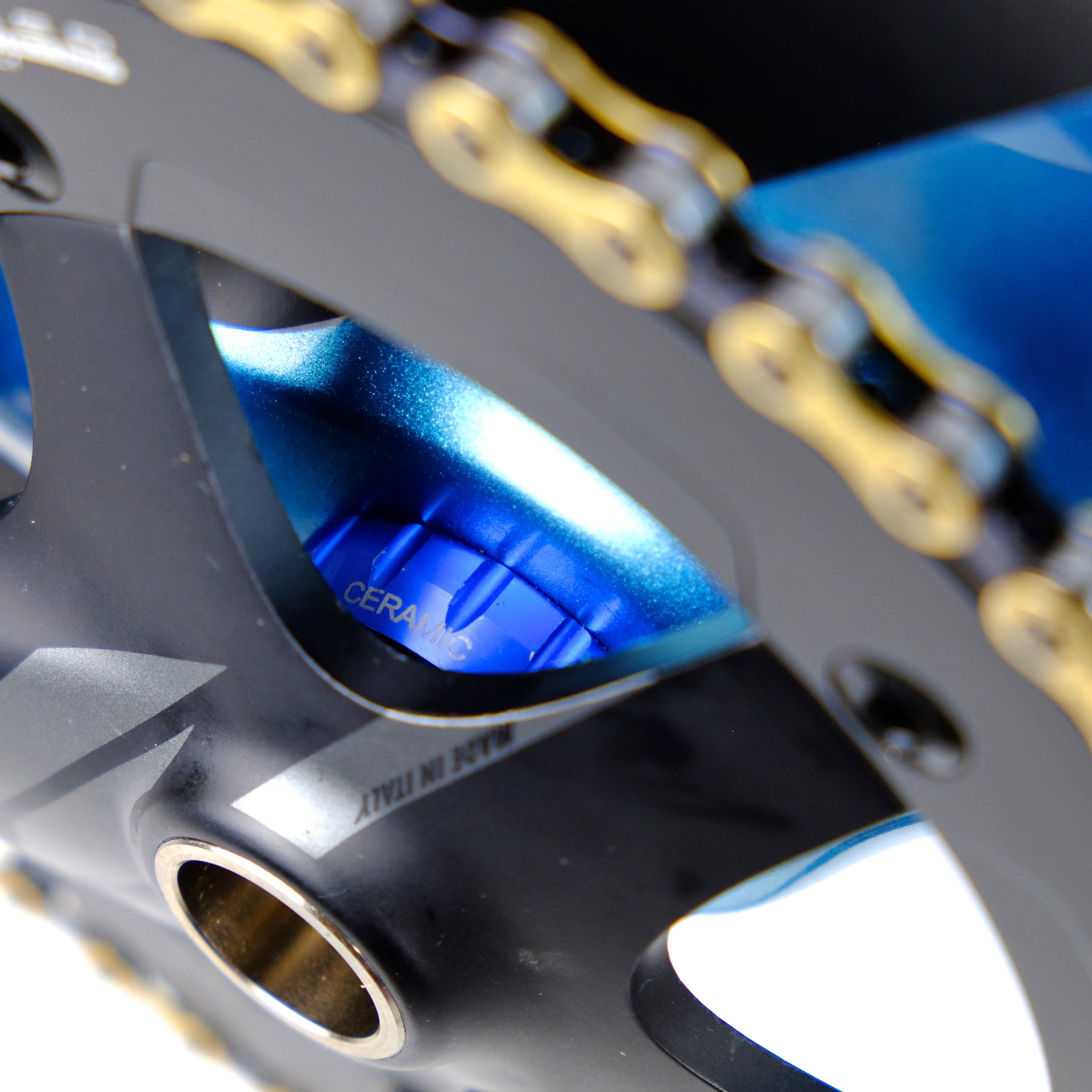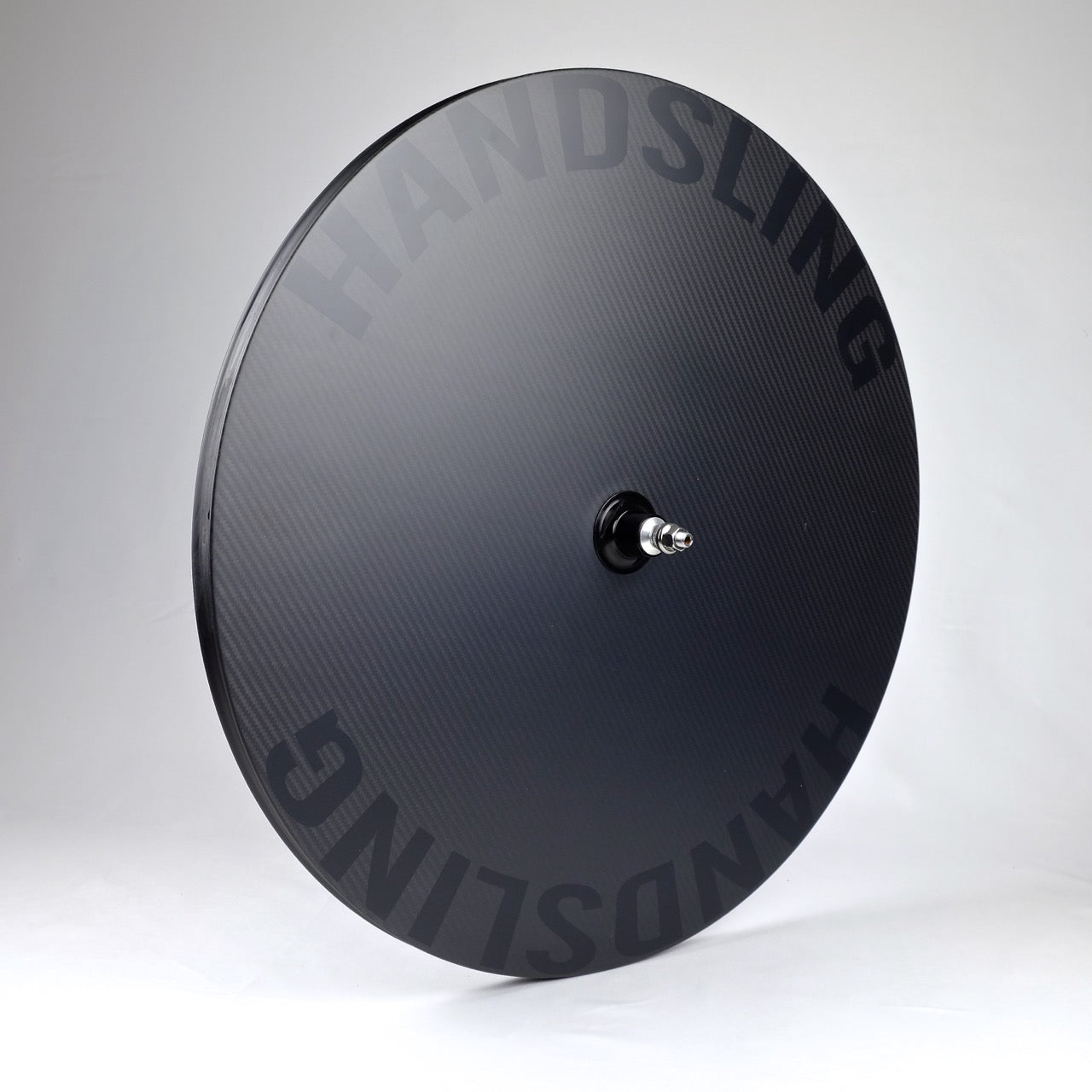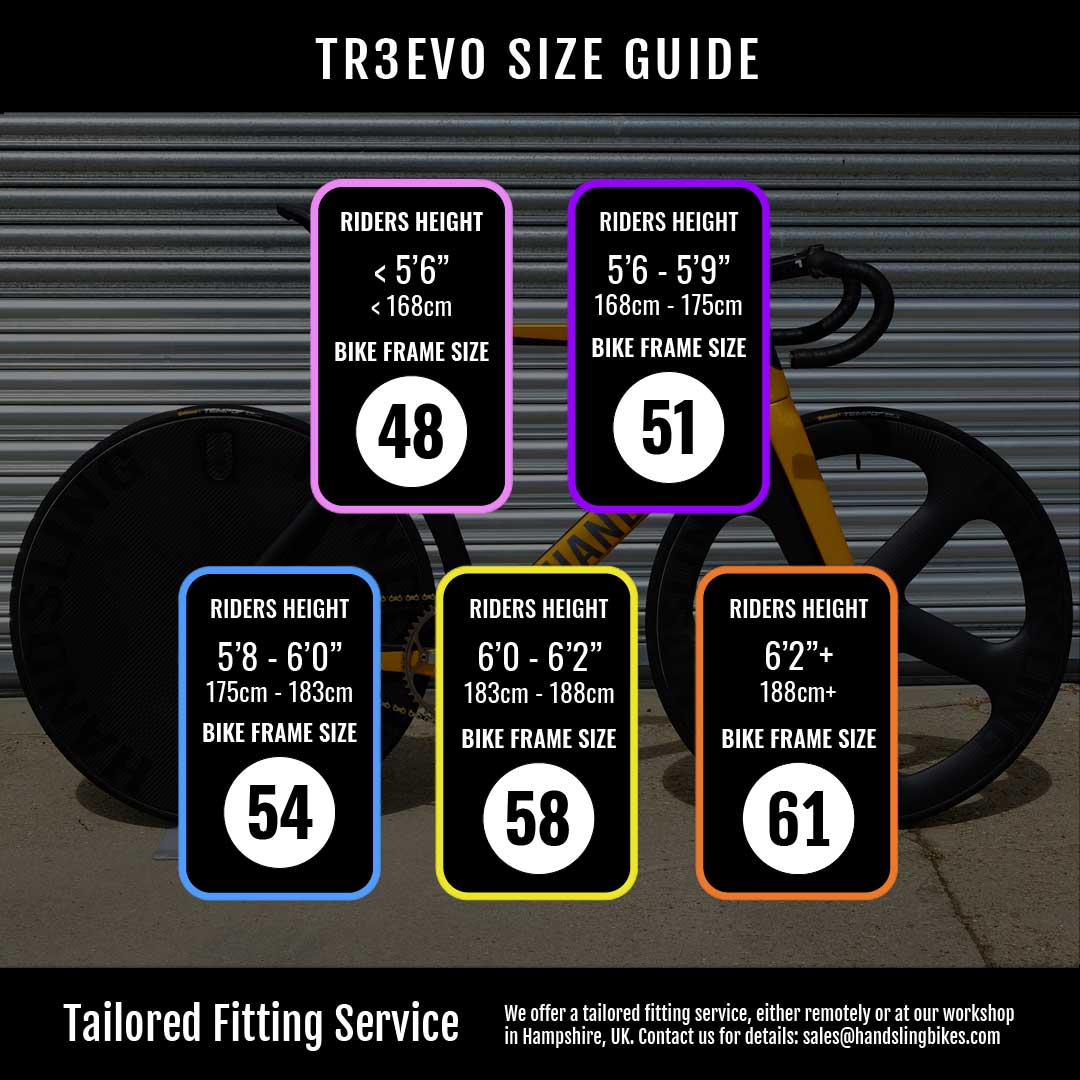 Handsling TR3evo Miche Track Bike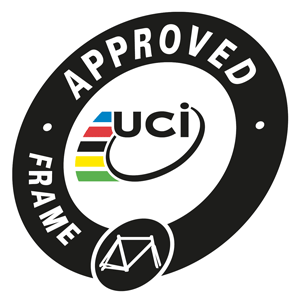 Ideal track bike set-up for track league racing up to national level. UCI approved frame and Miche groupset are proven at the highest level.

Handsling TR3evo UCI-approved track frame
Bar, Stem, Headset and Spacers (please confirm required handlebar width and stem length in notes when ordering)
Miche Pistard Chainset

Miche Pistard 

Chainring (please confirm gearing)
HSCER BSA bottom bracket
Miche rear track sprocket (please confirm gearing)
Bar tape to match bike*
Izumi Super Tough chain
Prologo or similar saddle*

T

rack tubs*

*Note that this build is customisable with all items marked with an asterisk - contact 

sales@handslingbikes.com for details. 

Upgrade package from New Motion Labs 

Developed exclusively by New Motion Labs, Enduo™ Track is the fastest single-speed cycling drivetrain in the world. Using the highest efficiency Enduo™ chainring and sprocket technology available on the market, Enduo™ Track is perfect for Time Trial and Track cyclists looking to set PBs and break records.

Enduo™ Track uses a revolutionary sprocket and chainring design that enables roller-chains to transfer power on both sides of a tooth, leading to groundbreaking increases in efficiency and speed. 

If ordering, please mention any sprocket and chainring sizes in the "Notes" section of your order or contact us for guidance. 

Contact us on sales@handslingbikes.com

Available on cycle to work scheme - we accept the Green Commute Initiative,
Cyclescheme, Cycle Solutions and My Benefits World.

See how much this bike would be on a Cycle to Work Scheme here: Cycle To Work 
Don't settle for a one-size-fits-all bike. Handsling offers a tailored bike fitting service to our customers, ensuring we find the right fit of frame, spacers, stem and bars.
Purchase your new bike for almost half the price*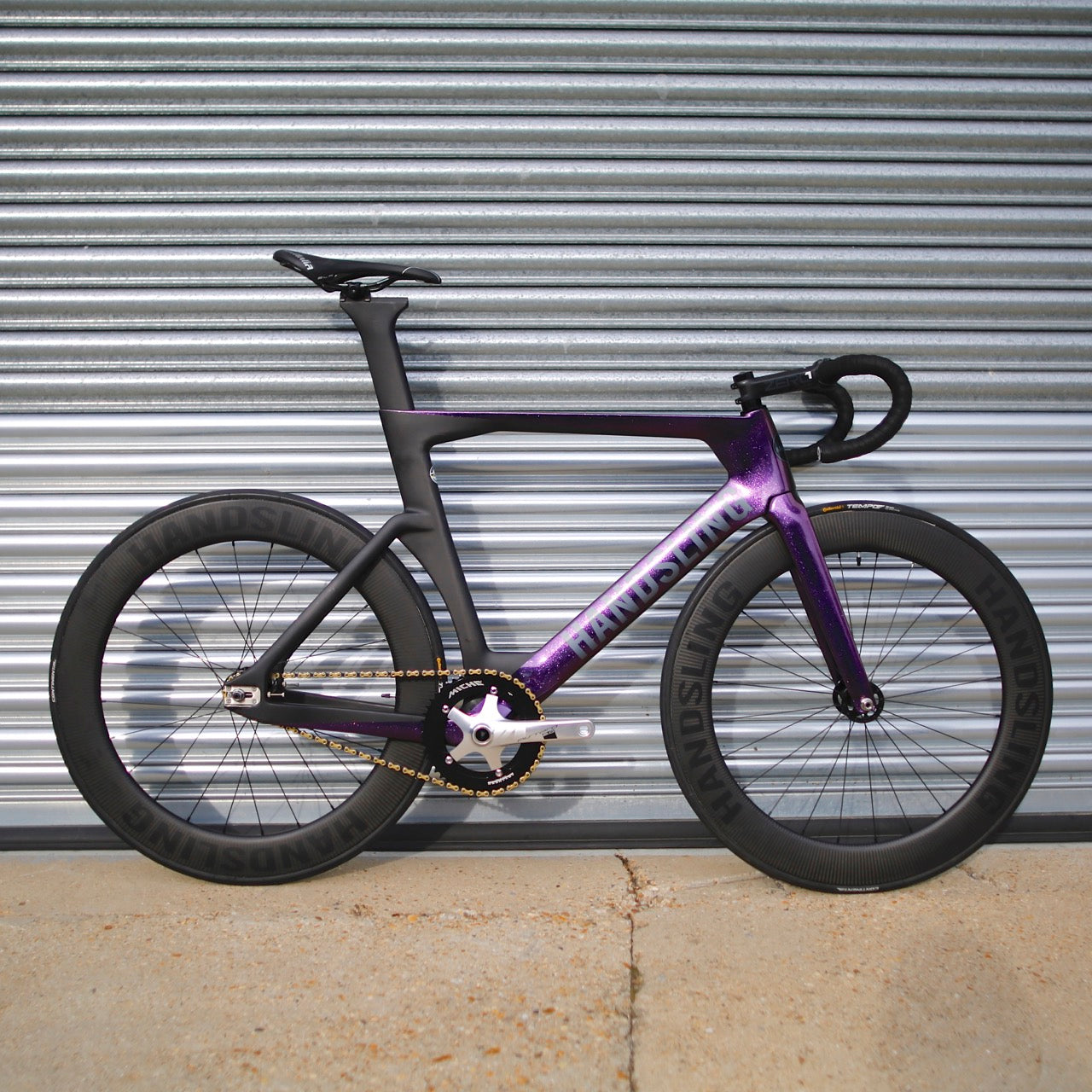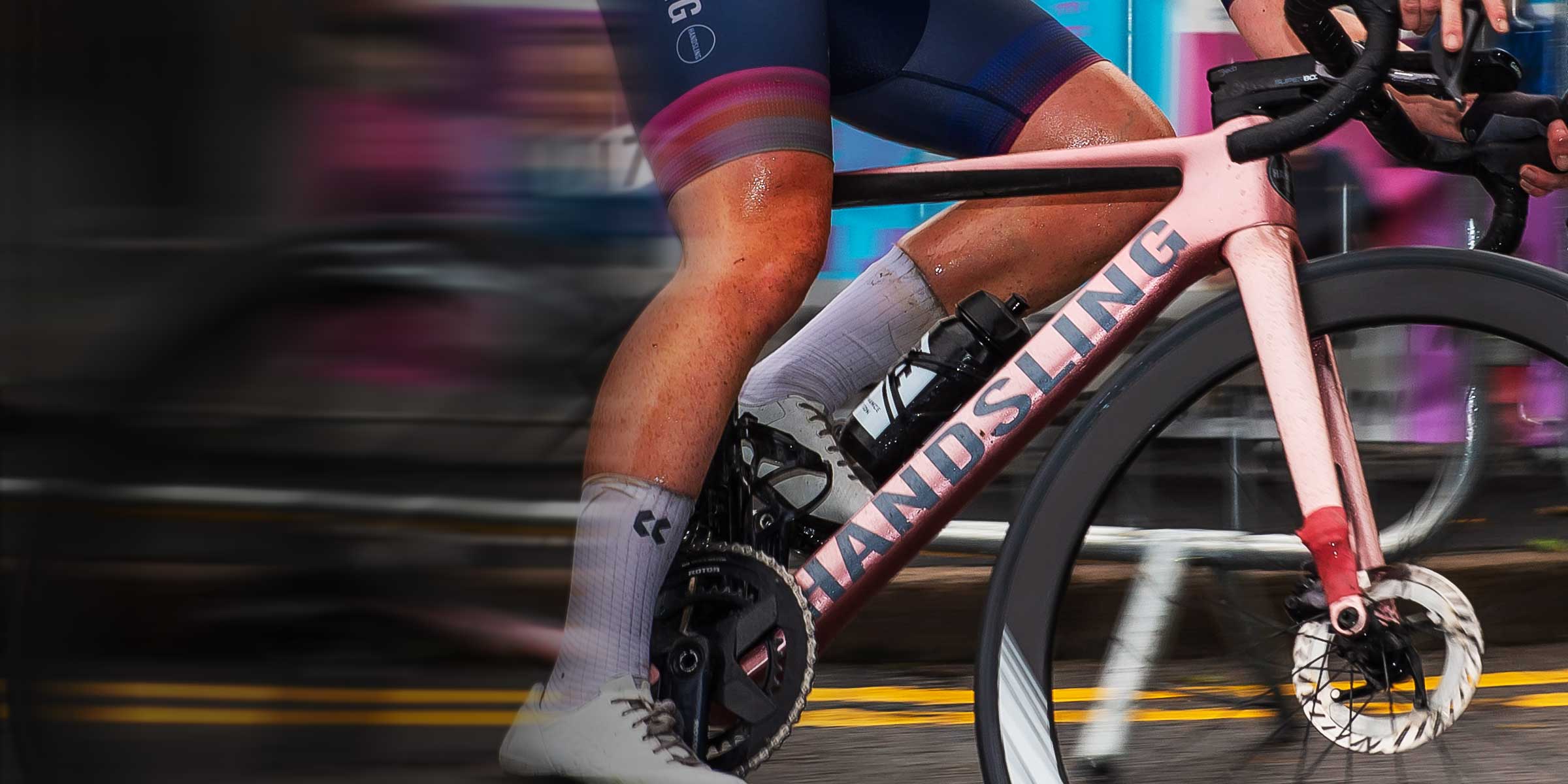 Ride Now, Pay Later
Spread the cost of your new bike with monthly payments at 0% interest*
*T&Cs apply. Splitit never adds any interest. Only available on purchases over £3,000.00. 25% deposit required.
Handsling TR3evo
Stable, Aerodynamic and Stiff.
Ridden at the highest level of elite cycling, the track frame is stable, aerodynamic and super stiff.
The design takes the very best features of the versatile and multi national title-winning TR3 and combines them with the advanced features of the TR2evo, resulting in a truly exceptional track frame fitted with top-end track components from Shimano, Rotor and Miche. 
The UCI-approved track frame is available in 17 limited edition colours.
Ask a question
Manufactured using Toray T800 carbon, one of the strongest, toughest carbons on the market internal EPS internal moulds used for increased carbon compaction, eliminating small imperfections to make the frame tougher, lighter, and stiffer rigorous, destructive testing procedure to surpass ISO standards.
The frame was designed in-house from scratch to achieve real world aerodynamic performance combined with the toughness to sustain minor knocks.

Handsling are in the fortunate position of being able to control all aspects of production and actually own the moulds which we use to make our bikes.
Tested and developed in race conditions, the UCI-approved TR3evo Track Frame excels in endurance or sprint races.
Frame accepts 32mm tyres, increasing comfort levels and opening up all sorts of possibilities.

Larger tyres enhance comfort so frame can be built with more lateral stiffness. Unique aero seattube shape which thins to a standard diameter seatpost.

Seatpost is an aero, truncated D-shape and utilises a clever, non-stick seat clamp expander bolt hidden under the top tube
Bikes are assembled in Handsling's UK workshop according to rider size and spec, including high-end components from Shimano, SRAM, and Campagnolo, and your choice of wheels and finishing kit.

We offer Remote Tailored Sizing so you can get the best fit.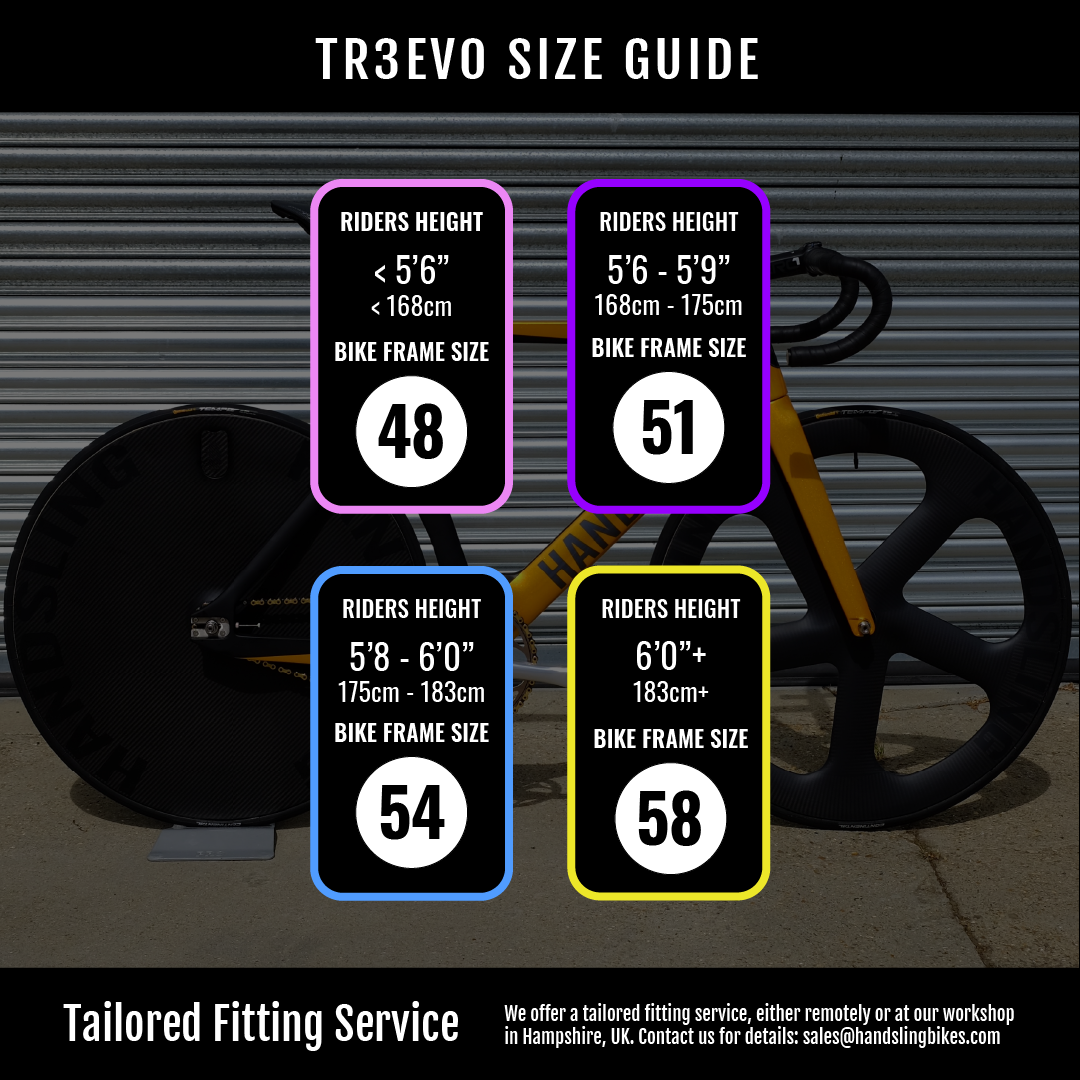 Sizing Guide
Finding the right size bike can be a bit overwhelming, but don't worry - we're here to help. The right size bike will ensure a comfortable and safe ride, so it's important to take some time to find the perfect fit.
Tailored Bike Fitting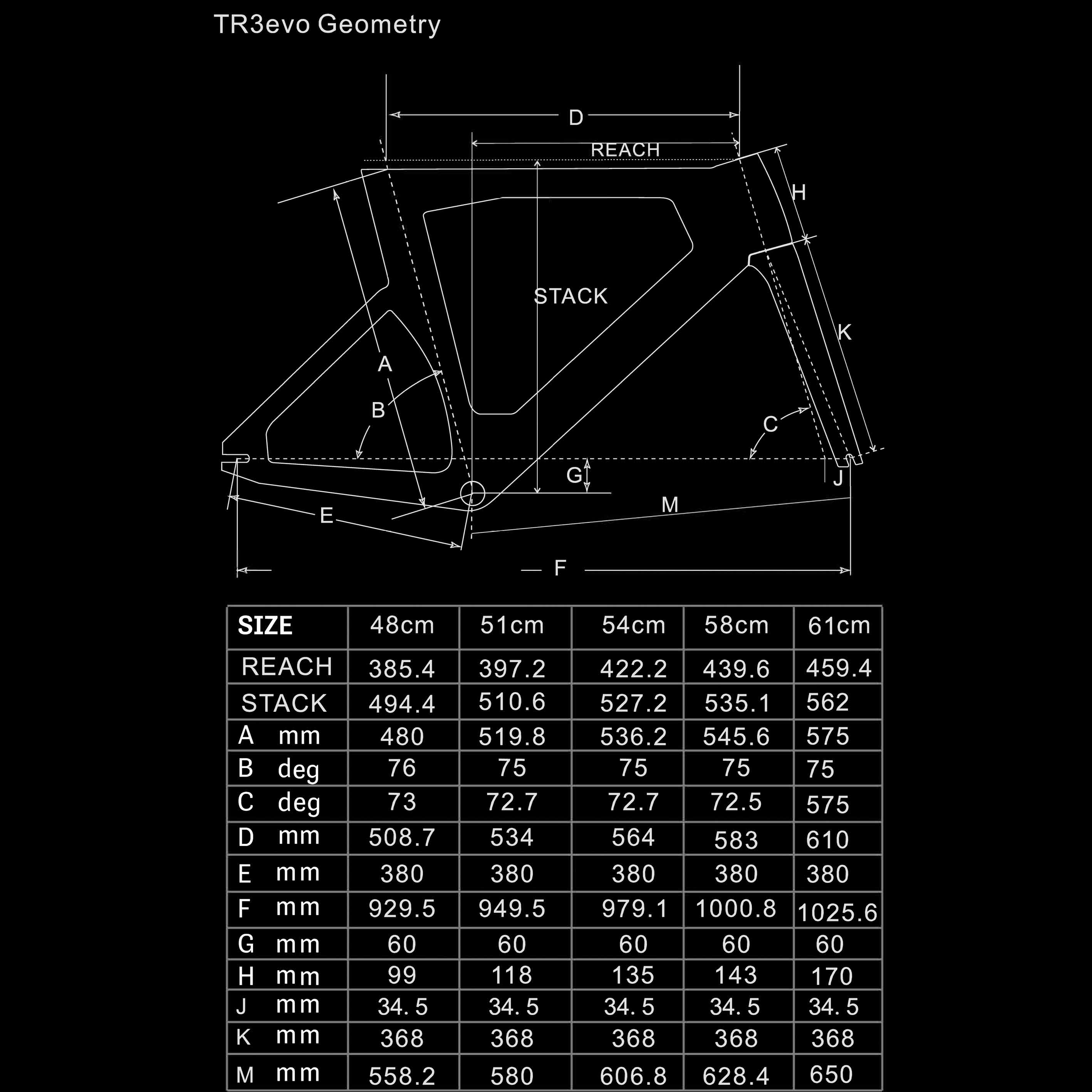 Dimensions
Carbon frames are manufactured in the Far East using moulds that are owned by Handsling. This provides full control over the production process and makes each and every model exclusive to the brand.
Learn more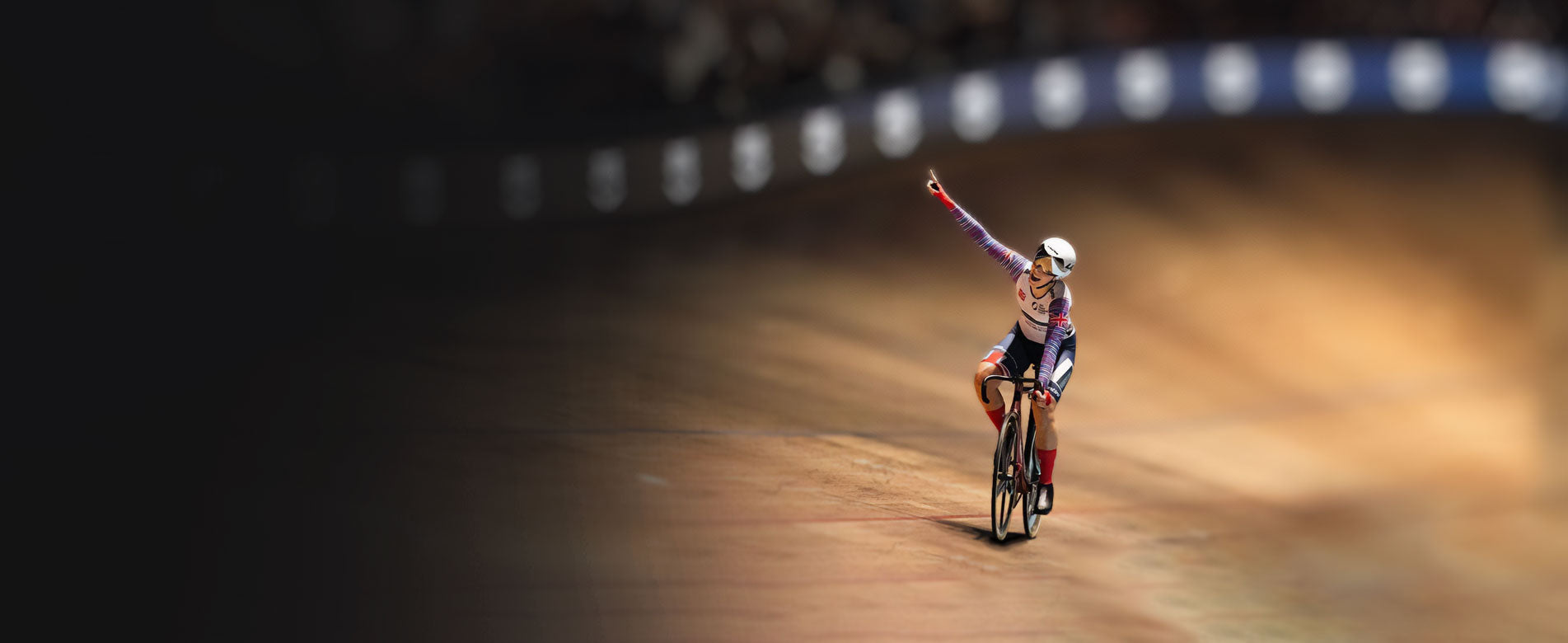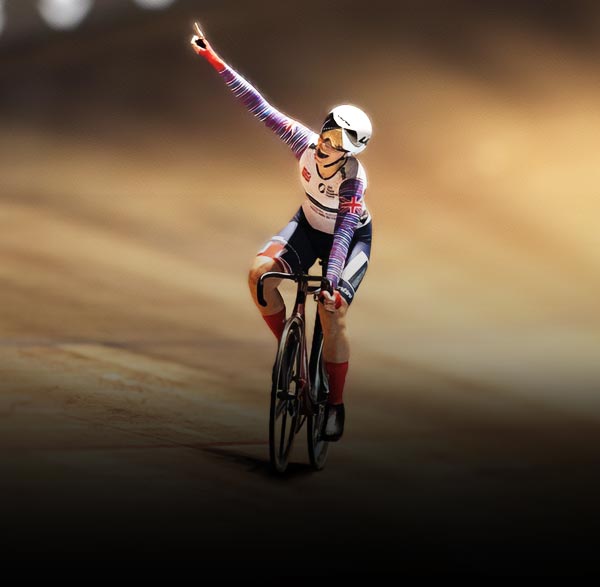 Book a test ride?
We have a range of test bikes available. Book a test ride today at our UK workshop, or schedule a video call with our sales team.
Book now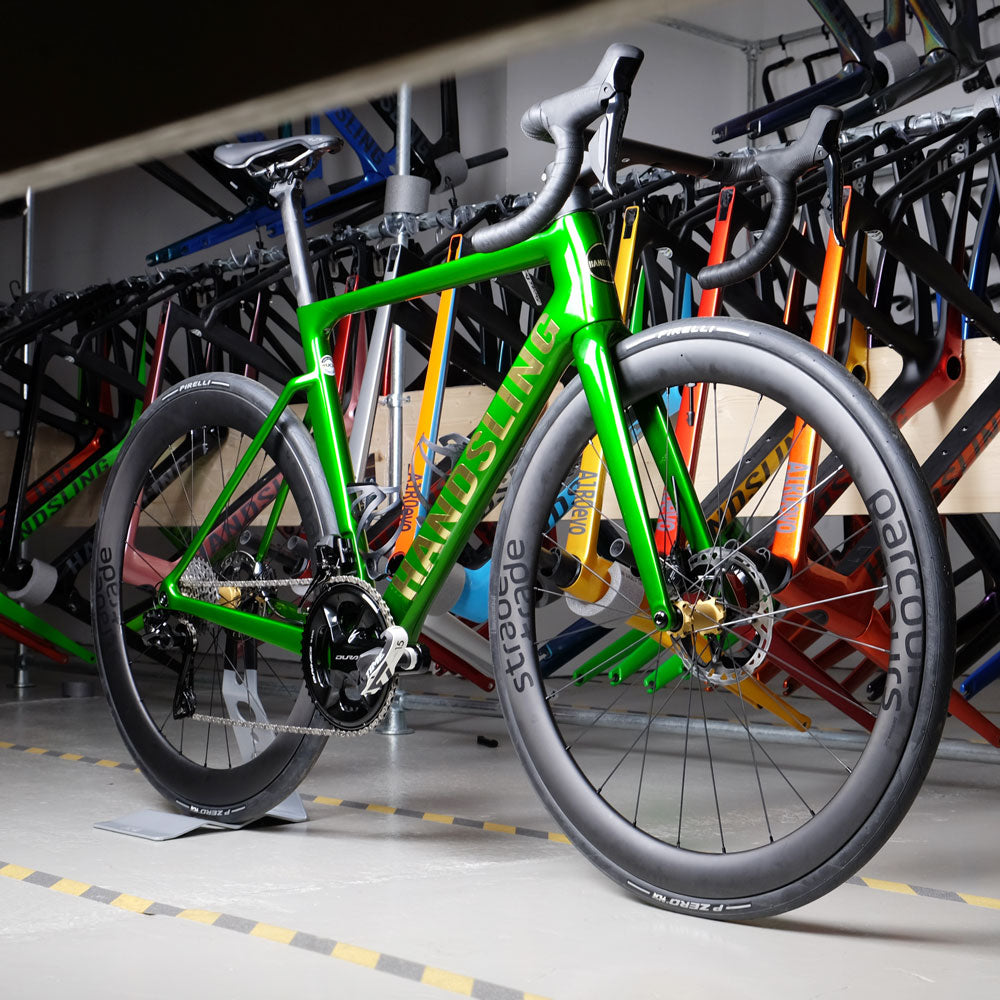 BUILT JUST FOR YOU
Every rider deserves a bike tailored to their unique riding style and performance goals. We offer personalised performance service for our high-performance carbon bikes.
Personalised Performance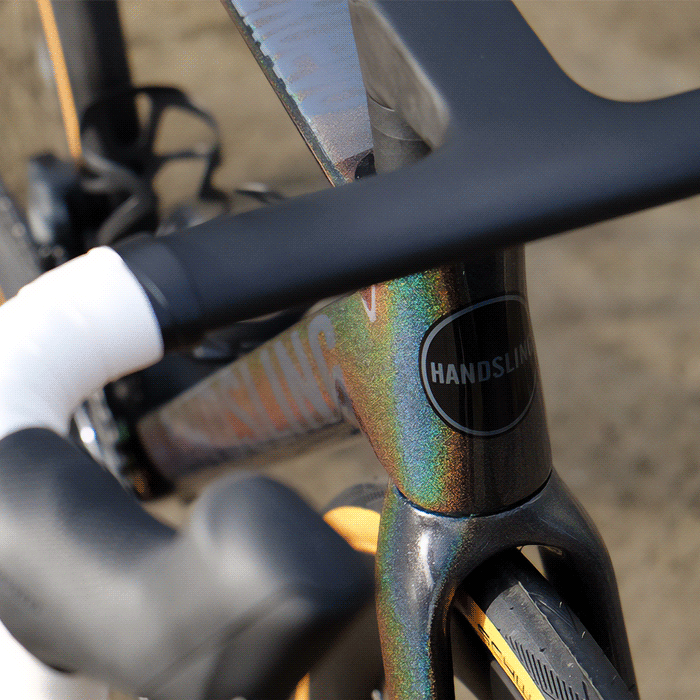 Bike Buying Consultation
From sizing and frame colour, to wheels and components, your Handsling bike is custom fit to your personal requirements.
Discover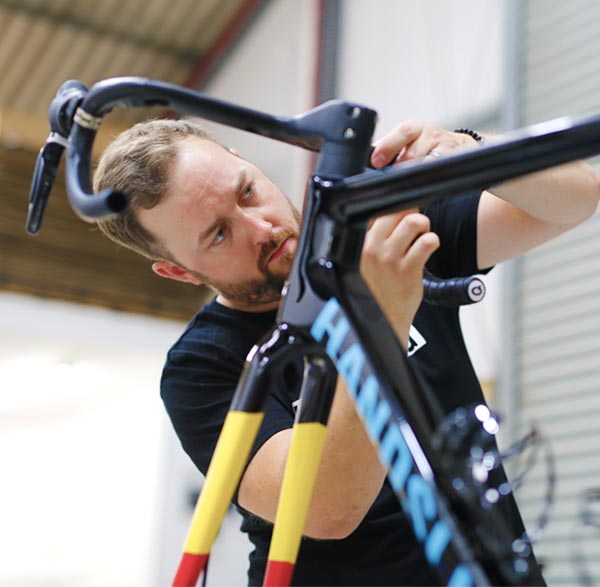 Tailored Bike Fitting
A properly fitting bike is essential for achieving peak performance and comfort on the road, track or trail. That's why we offer tailored bike fitting for our high-performance carbon bikes.
Discover