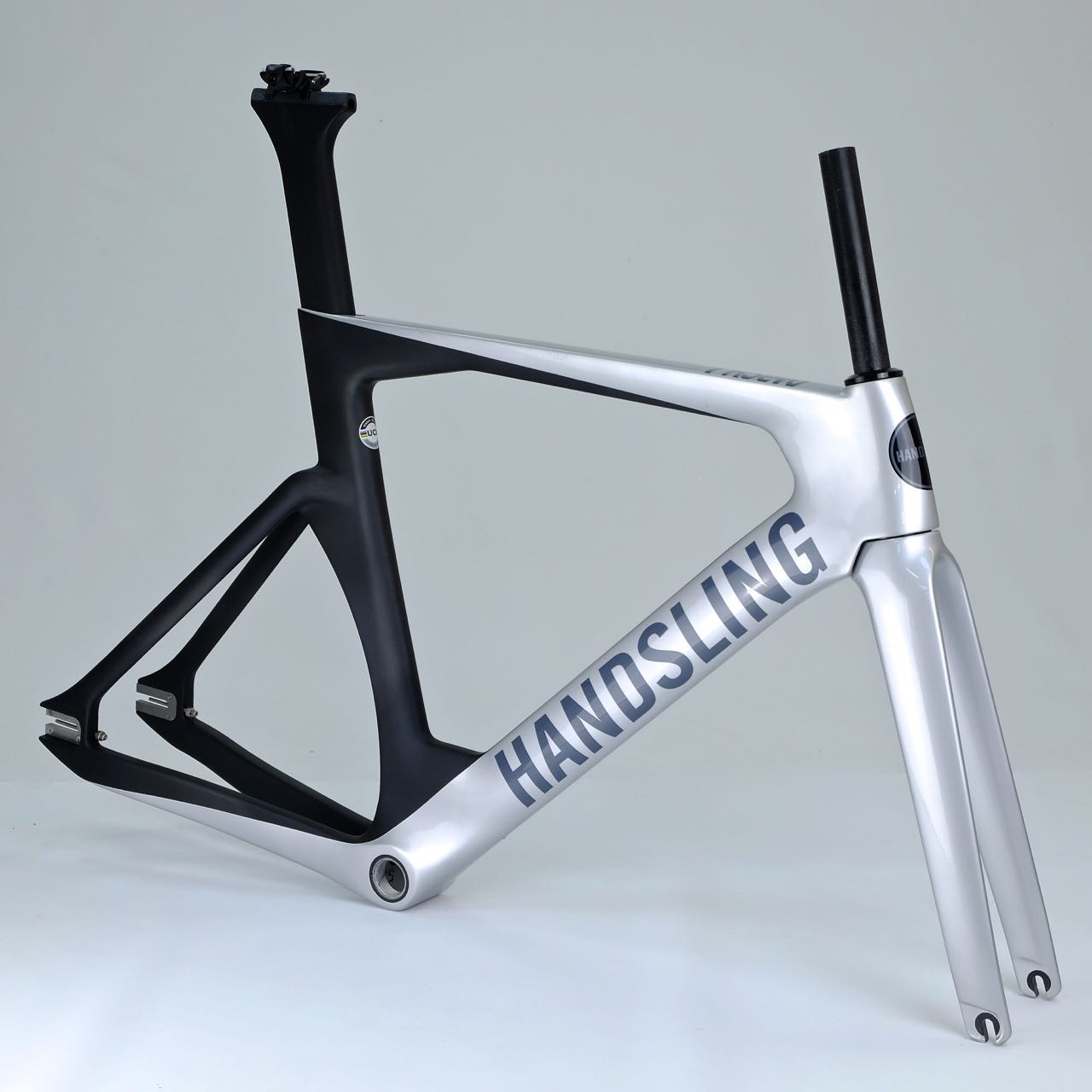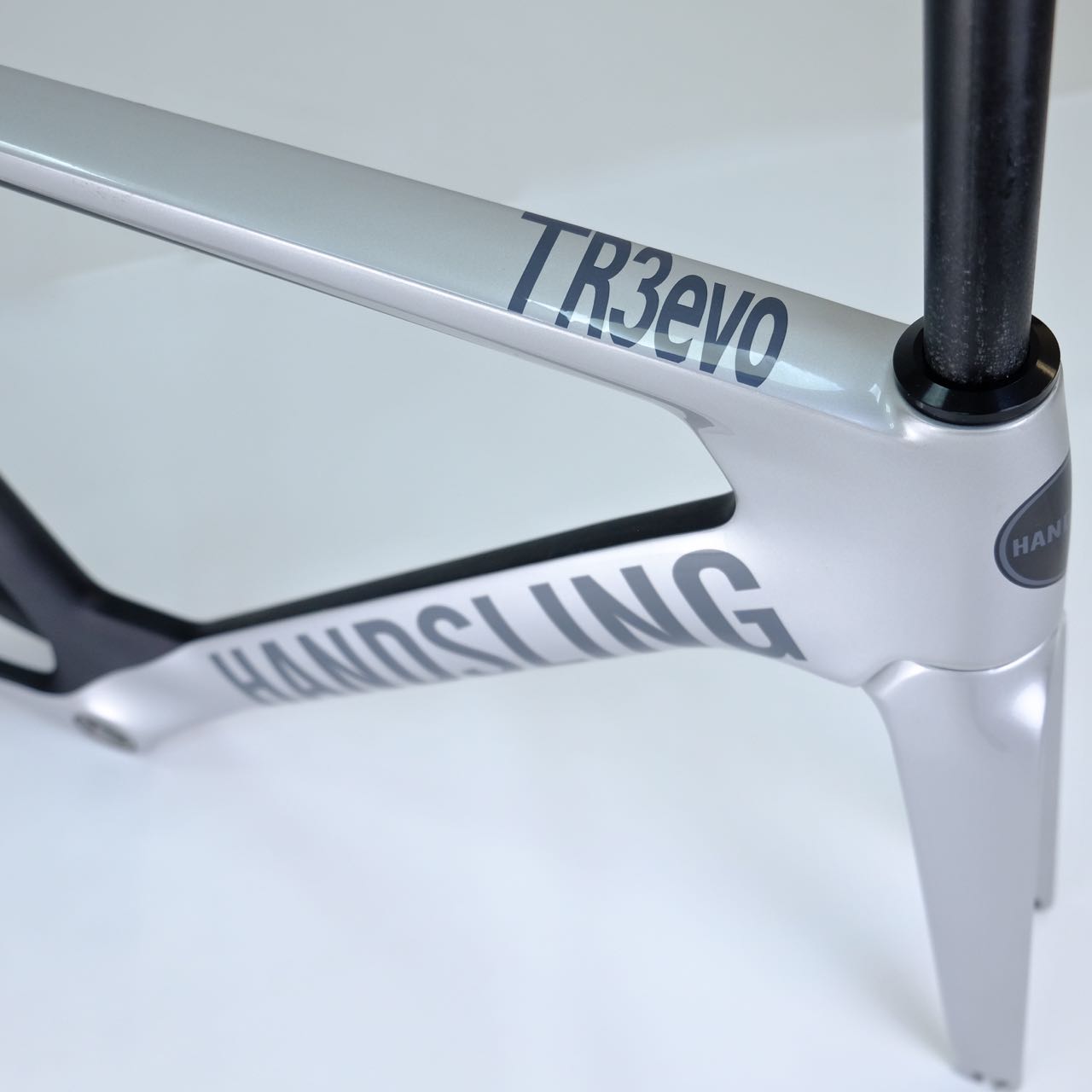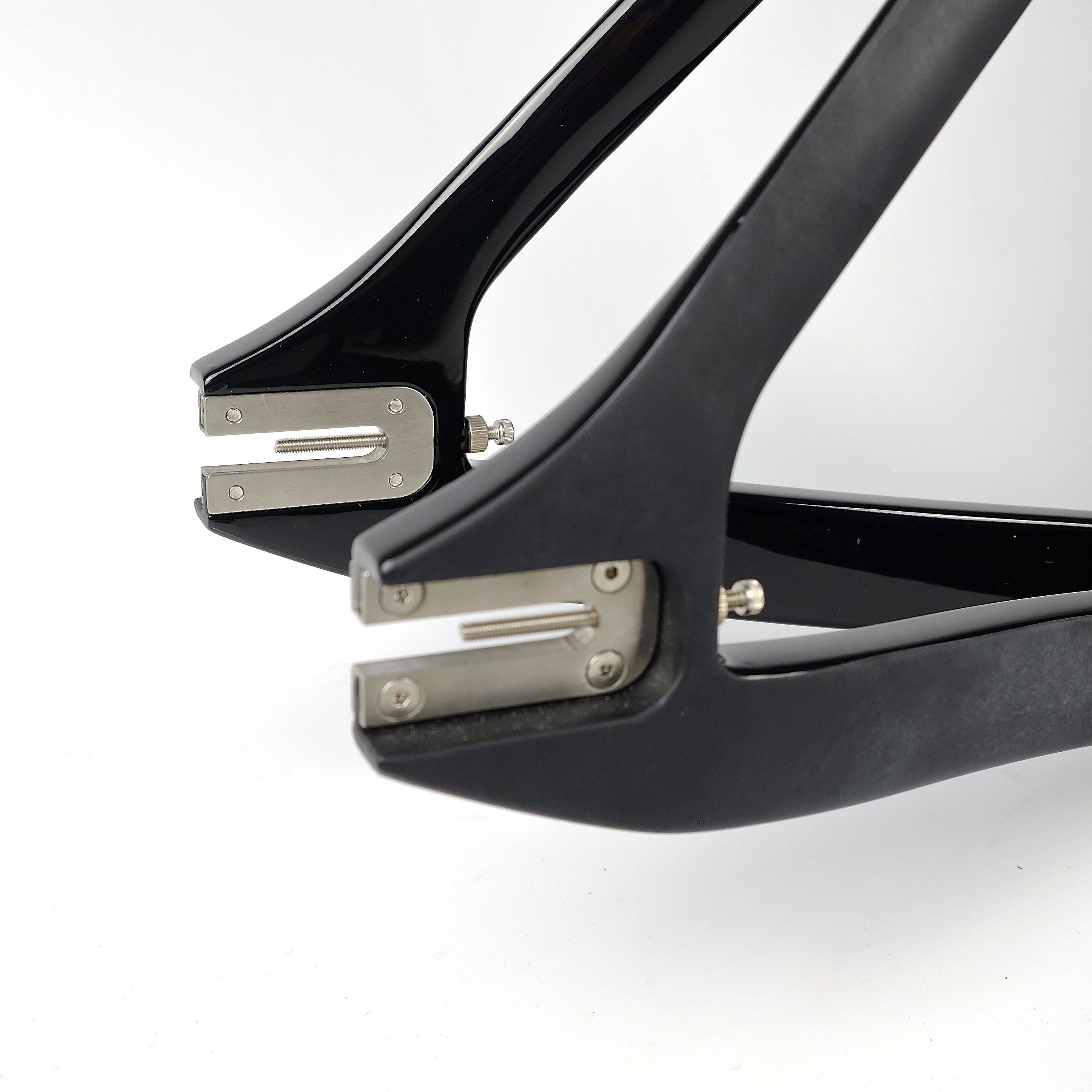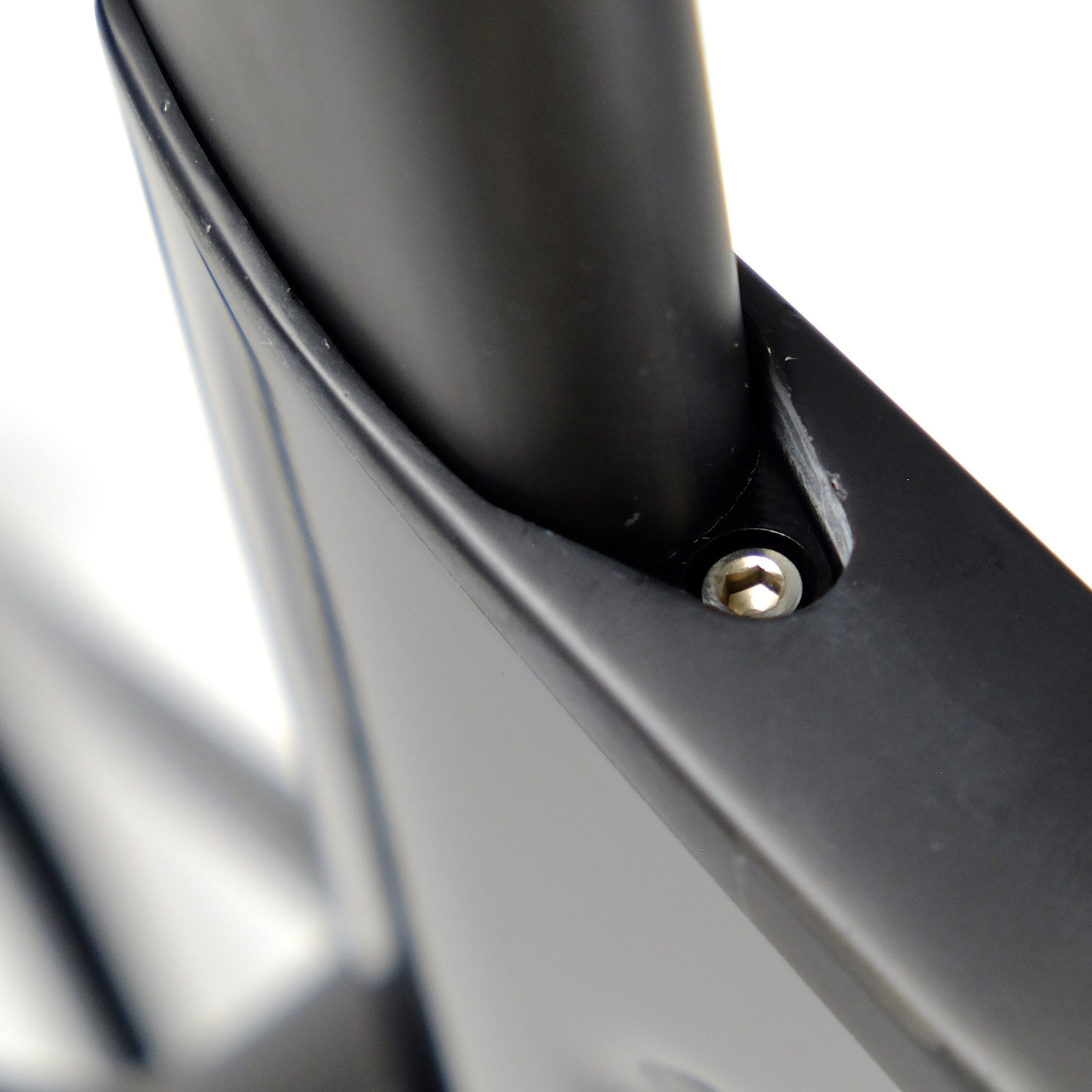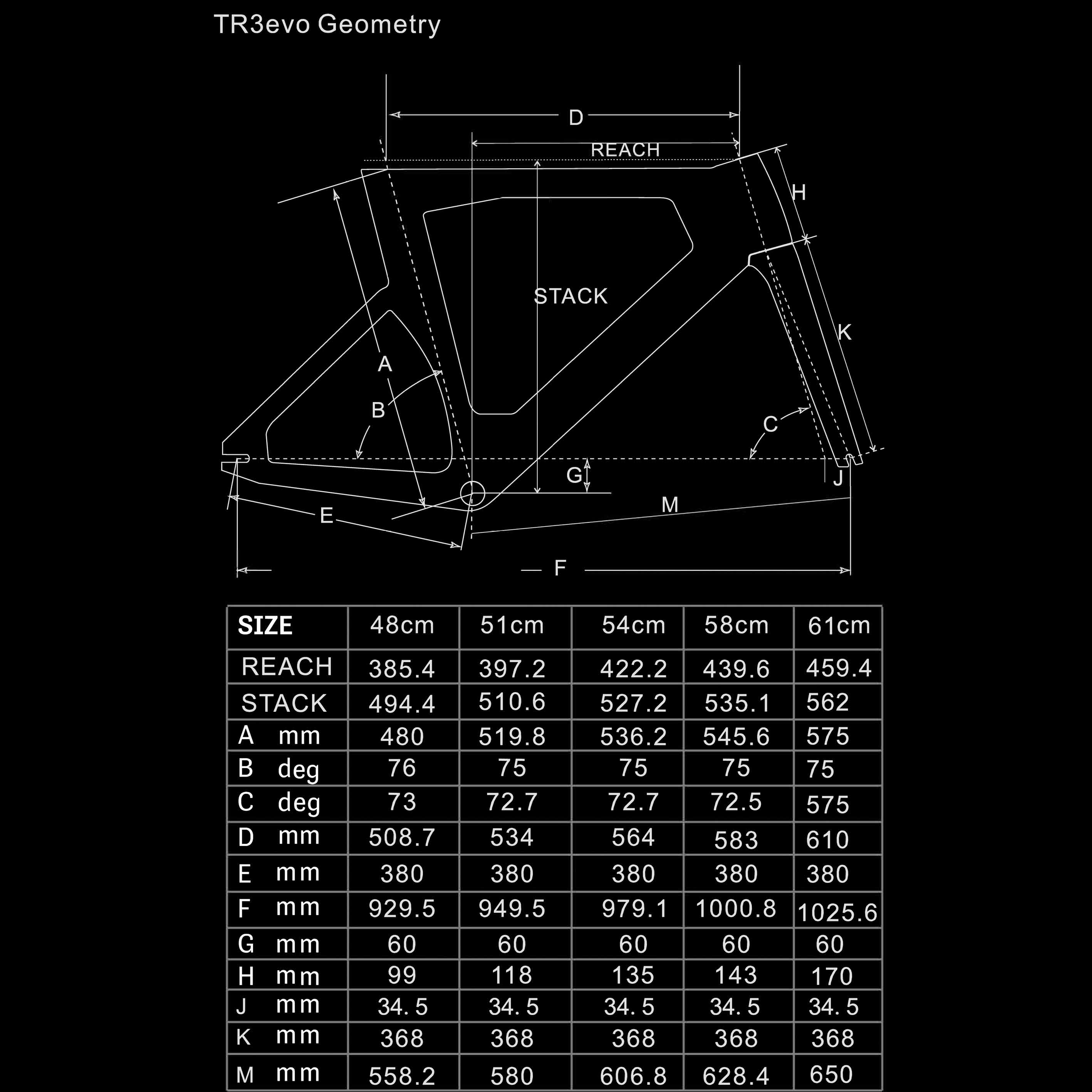 Handsling TR3evo Track Frame - Silver Bullet
The Handsling TR3evo is a UCI-approved, full carbon track frame with a unique design that is exclusive to Handsling.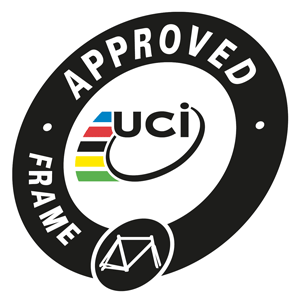 The Handsling TR3evo is a UCI-approved, full carbon track frame with a unique design that is exclusive to Handsling.

Takes the best features of previous Handsling track frames combined with new advanced features to create a truly exceptional, super stiff and very aerodynamic track frame
Stiff head tube, bottom bracket shell and chainstays ensure maximum power transfer
Tube shapes engineered to enhance aerodynamic performance
Full Toray carbon frame is tough on and off the track
Handling designed to produce a sharp yet stable platform, enabling the rider to focus on racing while reacting quickly in mass start events

Features:

Fully adjustable steel track dropouts

Aero bladed, stiff fork with 1 1/8th to 1.5" inch steerer

BSA bottom bracket shell

Frameset includes aero seatpost, seatpost clamp and Handsling Headset 1 1/8th to 1.5"

Includes clamp for standard saddle rails. Please request clamp for carbon oval saddle rails if required. 
All Handsling frames have a limited lifetime warranty

Prices are for frameset only. Complete bike builds are available in the bike section of this website or can be customised on request at sales@handslingbikes.com

 

Geometry

(All measurements in millimetres)

 



Don't settle for a one-size-fits-all bike. Handsling offers a tailored bike fitting service to our customers, ensuring we find the right fit of frame, spacers, stem and bars.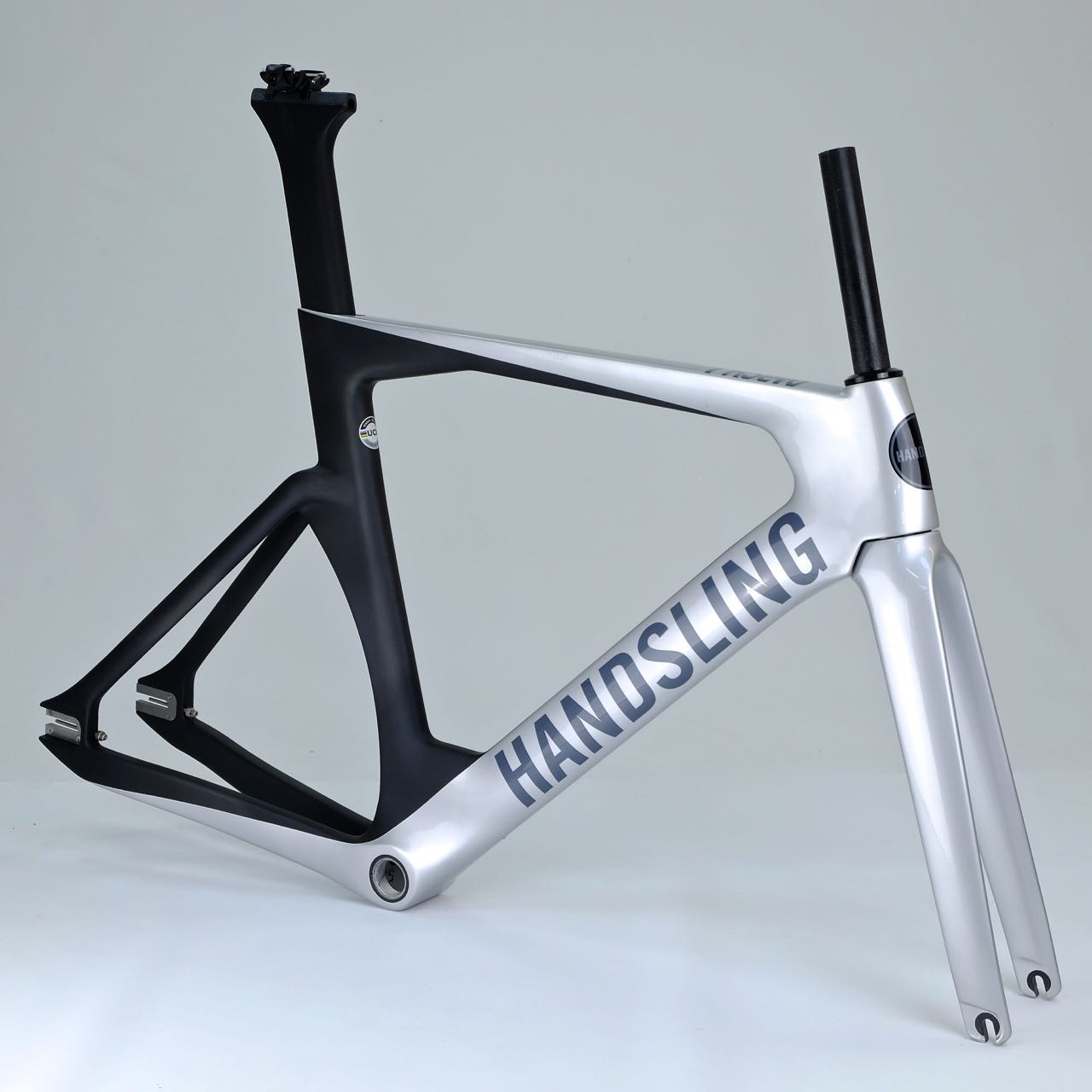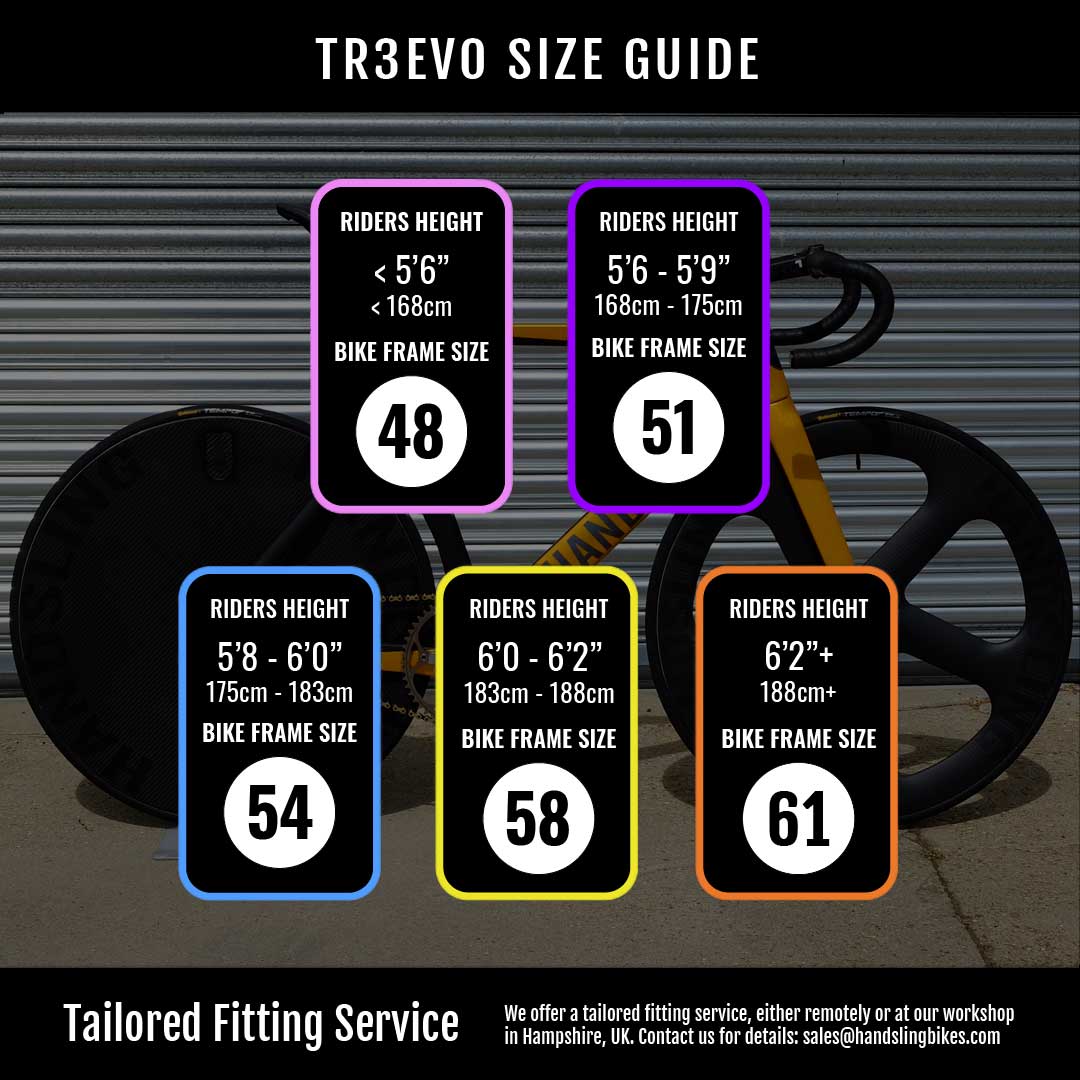 Sizing Guide
Finding the right size bike can be a bit overwhelming, but don't worry - we're here to help. The right size bike will ensure a comfortable and safe ride, so it's important to take some time to find the perfect fit.
Tailored Bike Fitting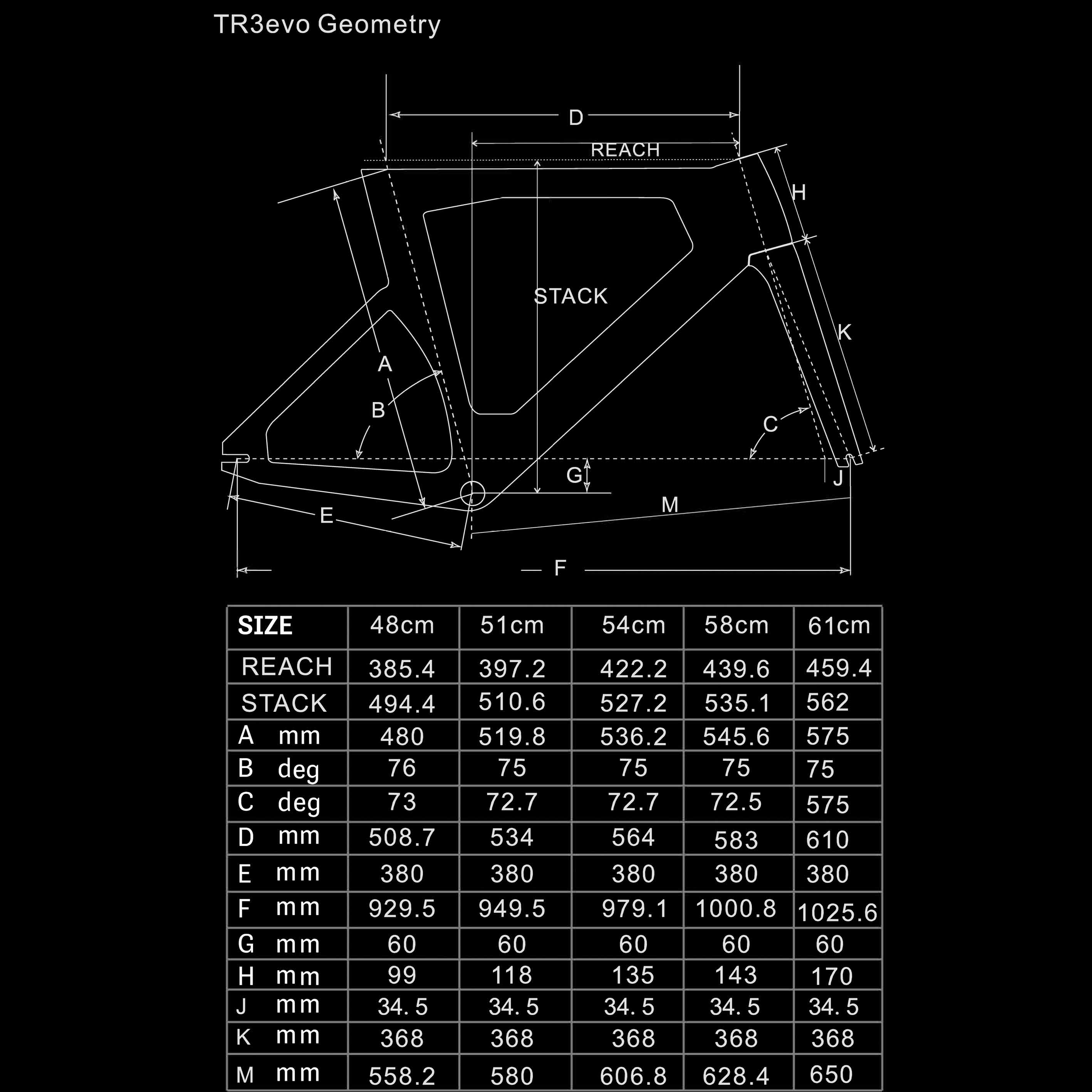 Dimensions
Carbon frames are manufactured in the Far East using moulds that are owned by Handsling. This provides full control over the production process and makes each and every model exclusive to the brand.
Learn more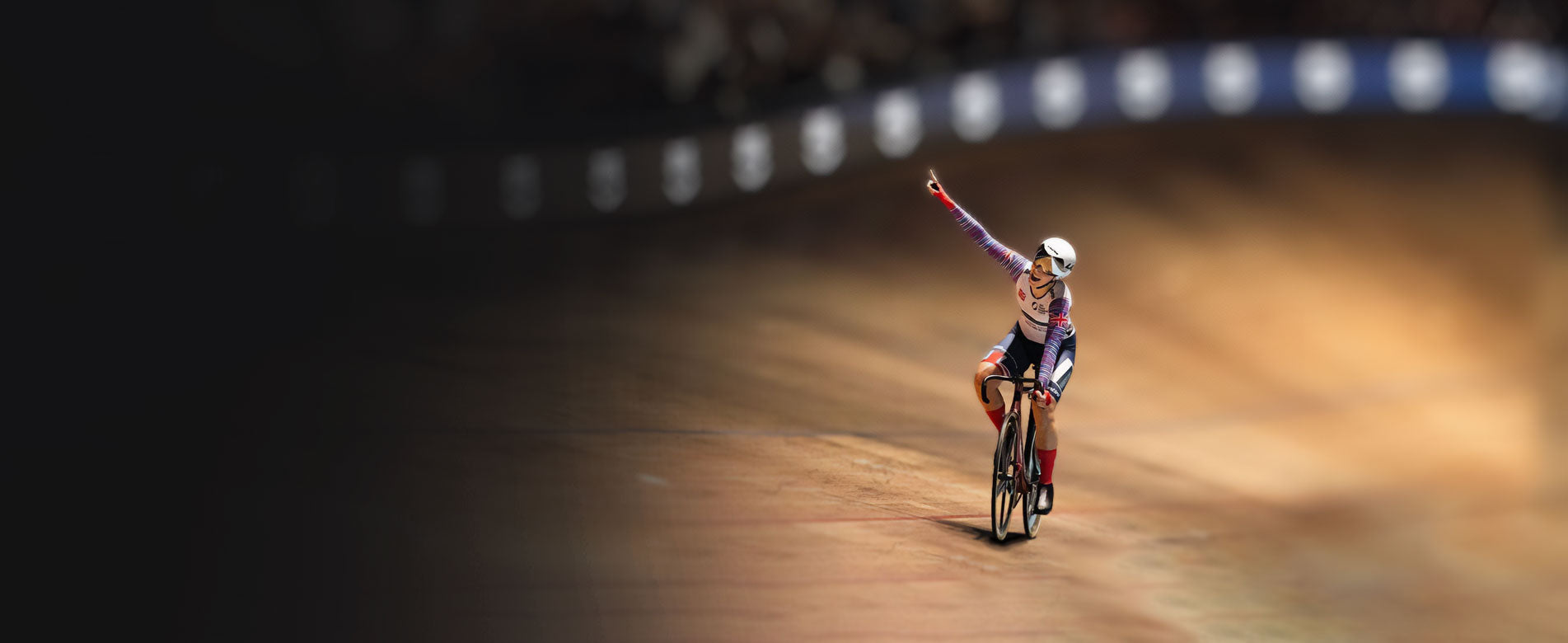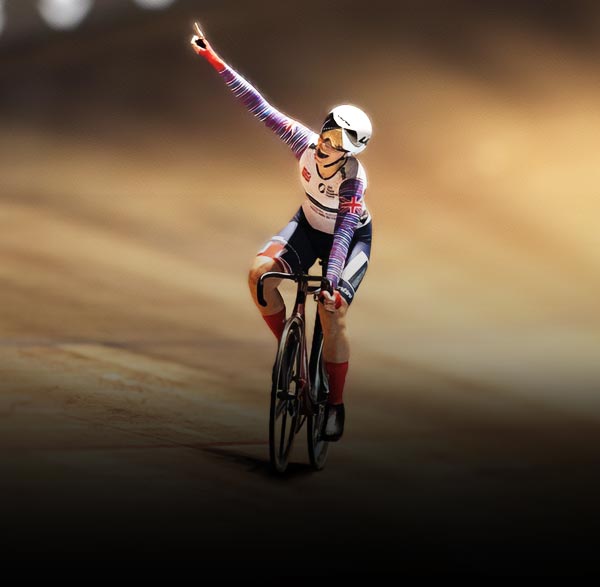 Book a test ride?
We have a range of test bikes available. Book a test ride today at our UK workshop, or schedule a video call with our sales team.
Book now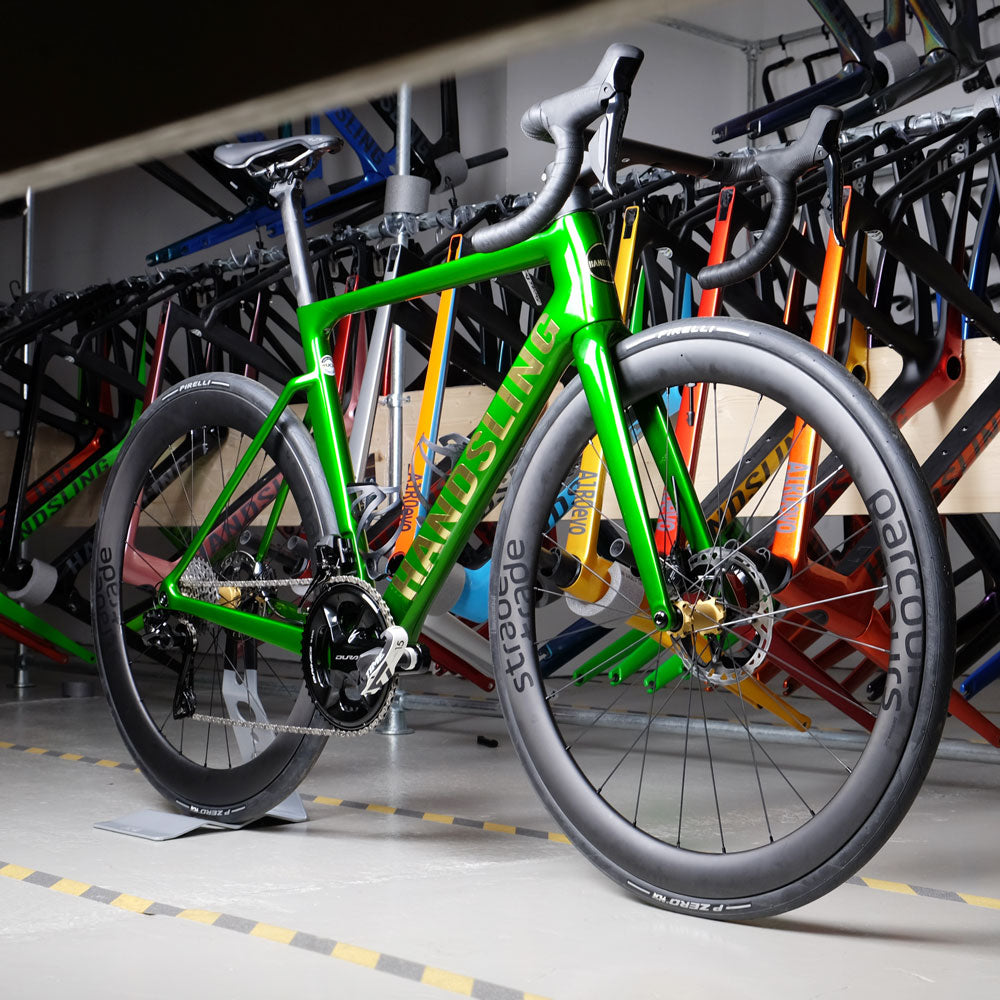 BUILT JUST FOR YOU
Every rider deserves a bike tailored to their unique riding style and performance goals. We offer personalised performance service for our high-performance carbon bikes.
Personalised Performance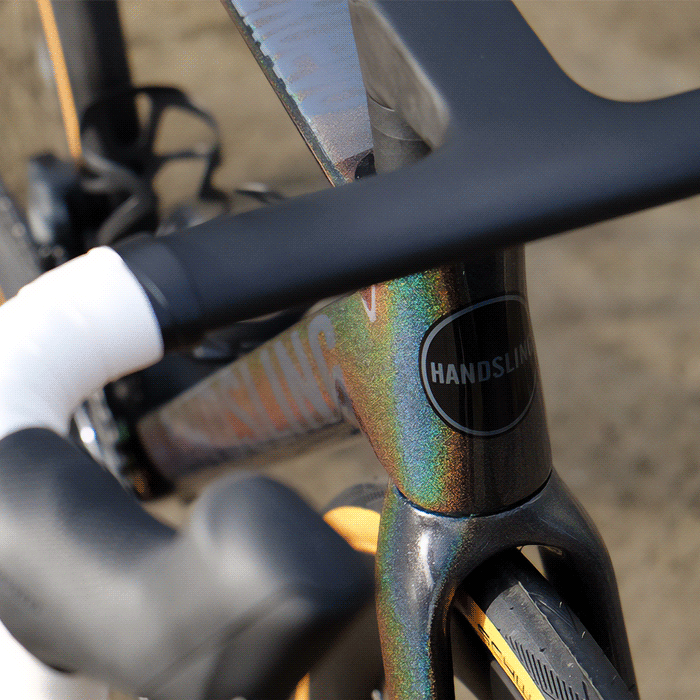 Bike Buying Consultation
From sizing and frame colour, to wheels and components, your Handsling bike is custom fit to your personal requirements.
Discover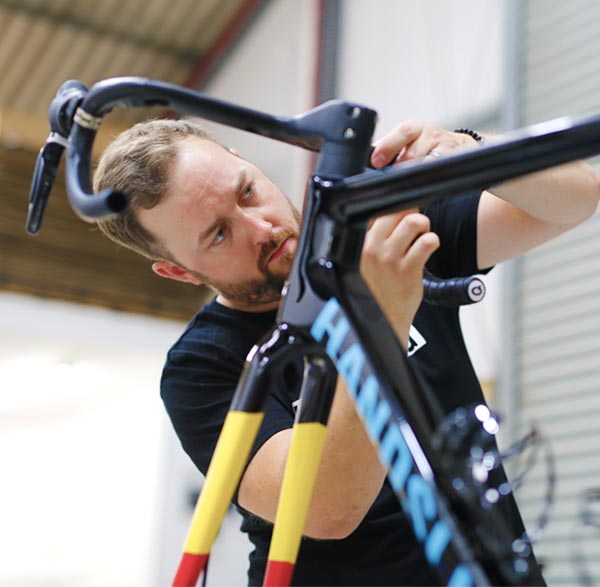 Tailored Bike Fitting
A properly fitting bike is essential for achieving peak performance and comfort on the road, track or trail. That's why we offer tailored bike fitting for our high-performance carbon bikes.
Discover
Need a hand? Handsling are here to help.
For advice on products and services or general enquiries, please contact us, and we will be more than happy to help. We've provided our contact information here.
To help you locate the support you need fast, We have listed our most frequently asked questions at our Help Centre.
Yes, we ship all over the world. Shipping costs will apply, and will be automatically added at checkout. Find out more here
How long will it take to get my orders?
Do you offer Cycle to Work schemes?

Yes we do. Handsling bikes are available via Green Commute Initiative, Cyclescheme, Cycle Solutions and My Benefit World.