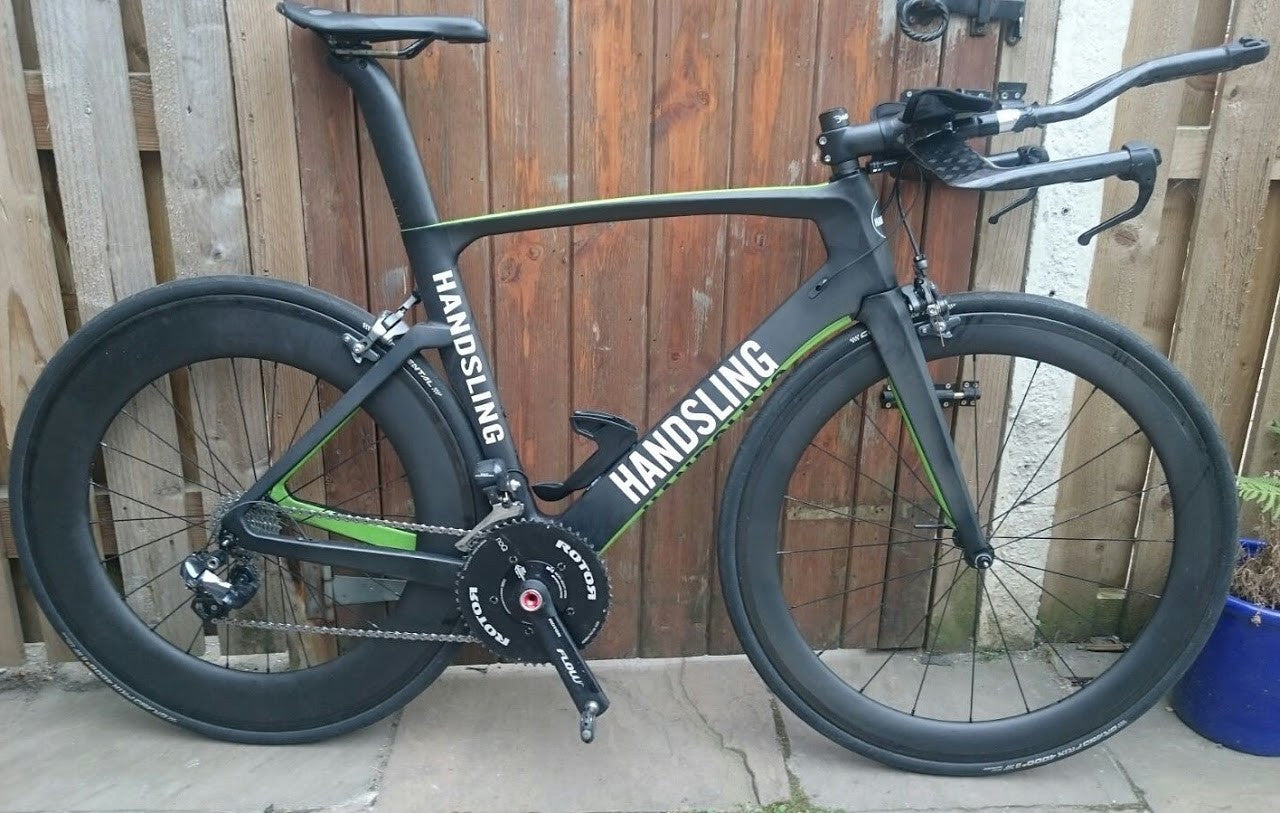 A1R0
Although it is primarily designed as an aero road race bike, the A1R0 makes a pretty capable time trial bike by all accounts. This one lapped the challenging Richmond Park lap in under 16 minutes o...
A1R0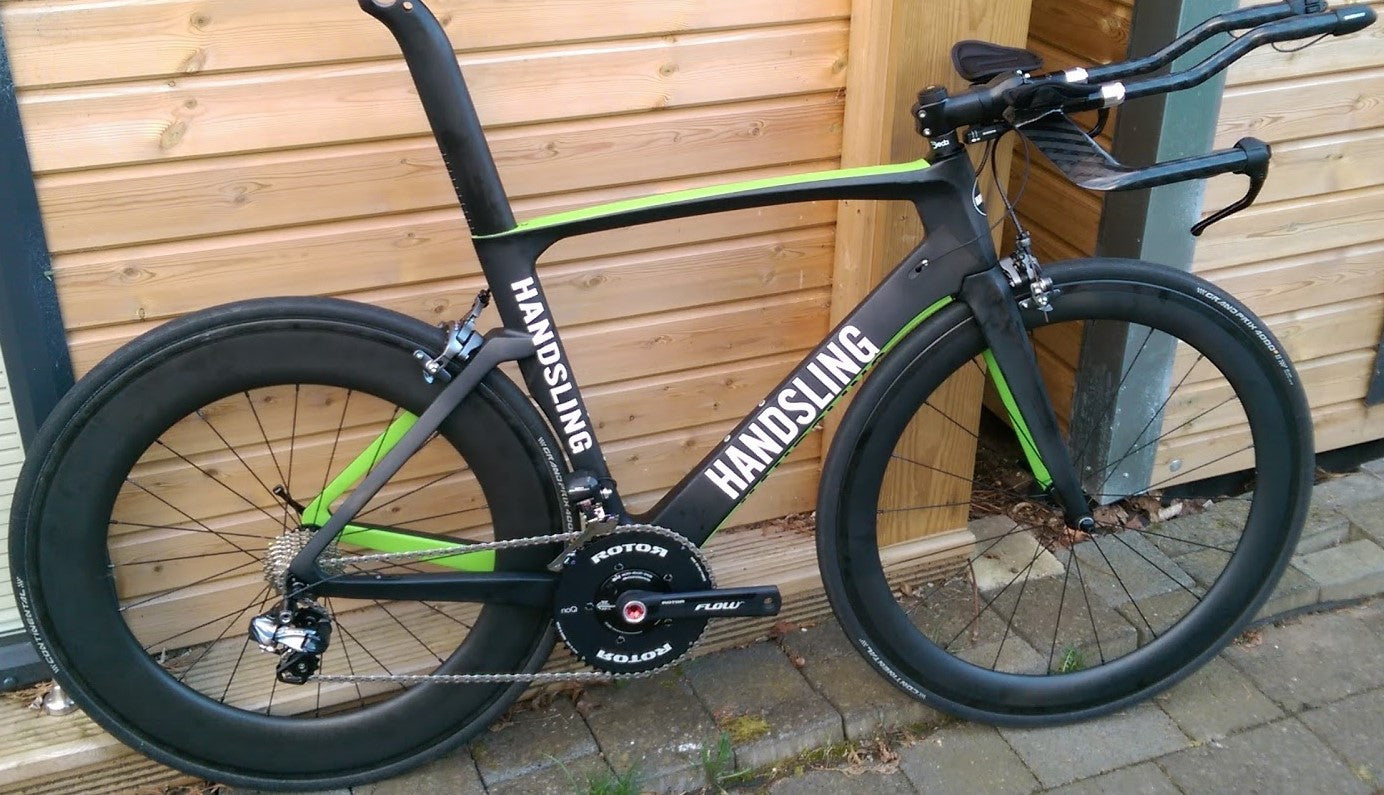 Triathlon, Time Trial, Road Race Special
Handsling Bikes have created a special version of our A1R0 race bike for one customer. The bike features Handsling's wide, aero wheels, in 86mm rear and a 56mm front configuration, a Rotor Flow ch...