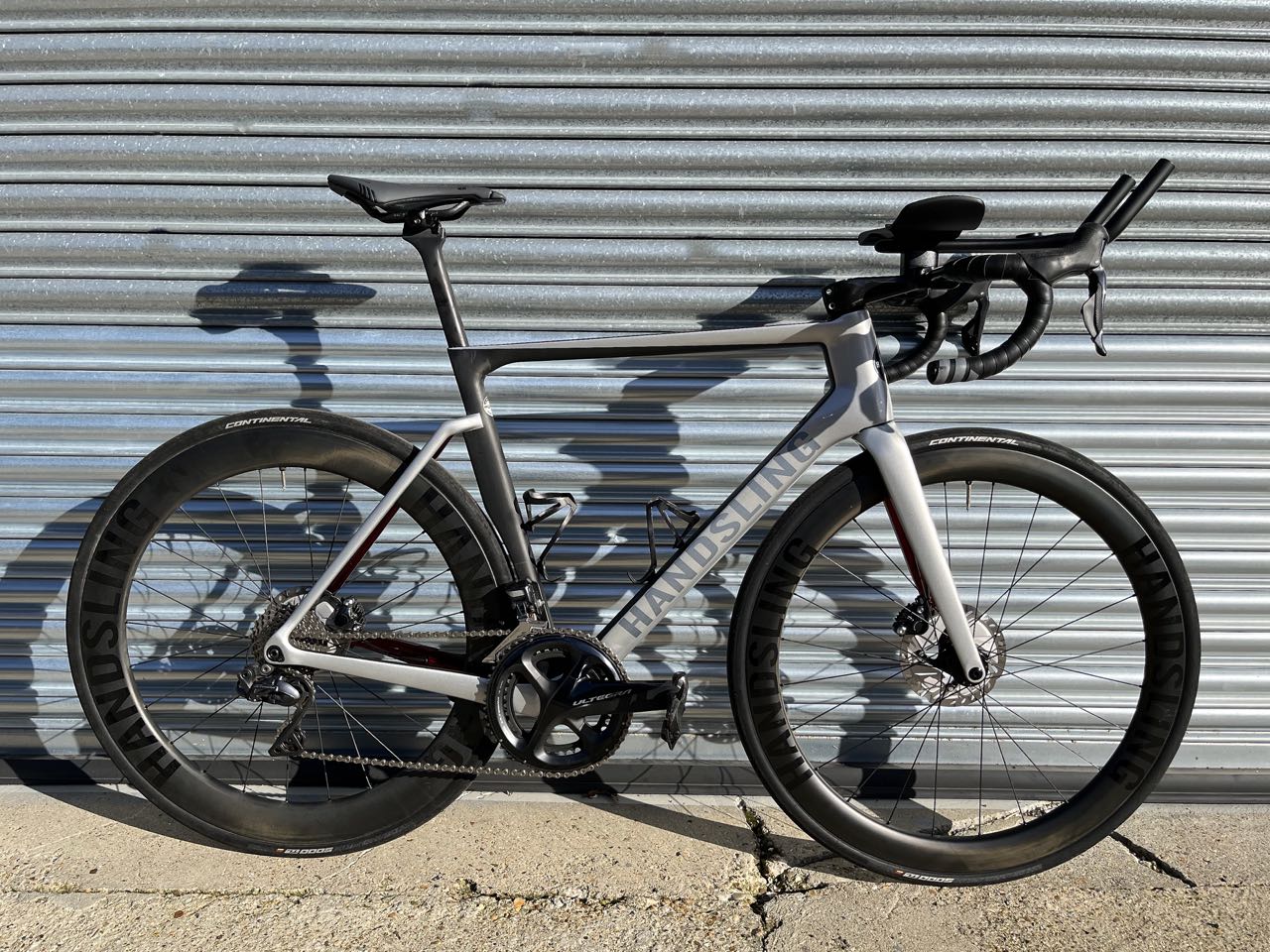 Handsling A1R0evo
Handsling Aero Bar gives A1R0evo a Time Trial edge
Have you ever thought about riding your A1R0evo in a time trial or triathlon? One of the keys to a fast time is getting an aerodynamic position while maintaining the riding comfort essentia...
A1R0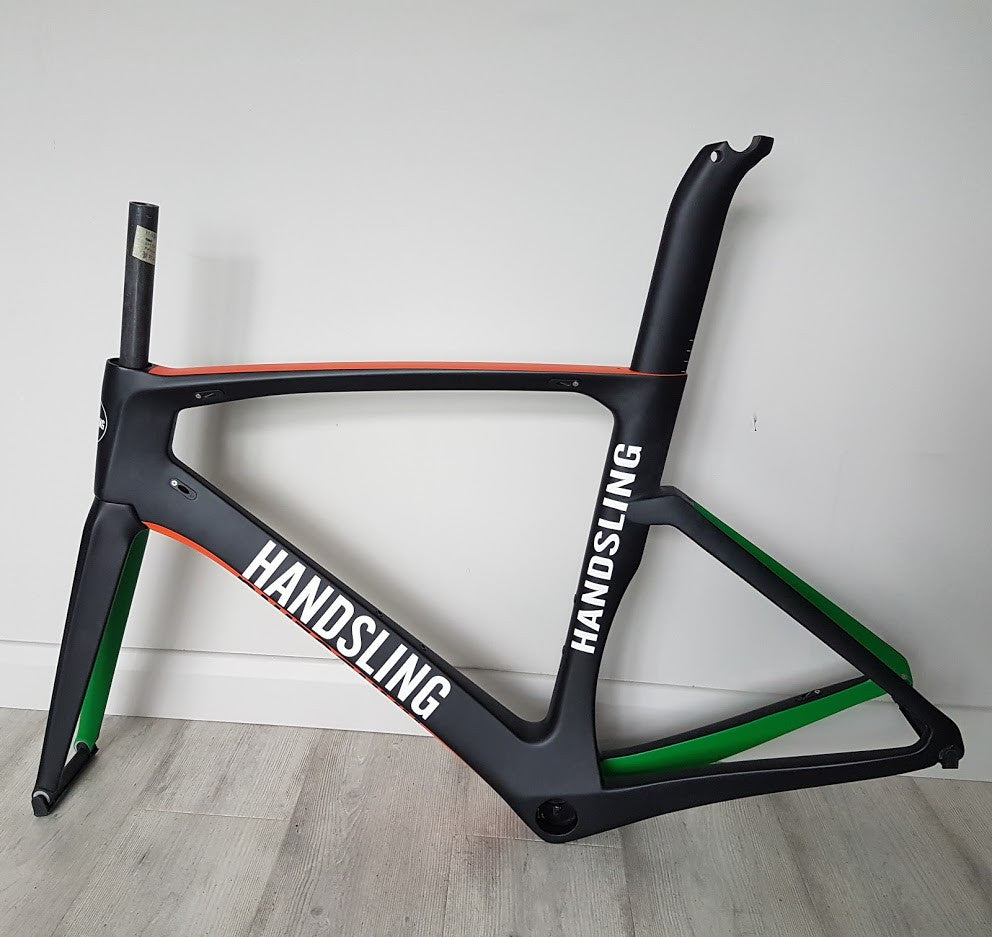 "The adventure begins Ohio via Washington and then North Carolina for college. Goodbye for now Ireland." So said Evan Flynn as he set off from Ireland to study Biochemistry at Queens University of ...
A1R0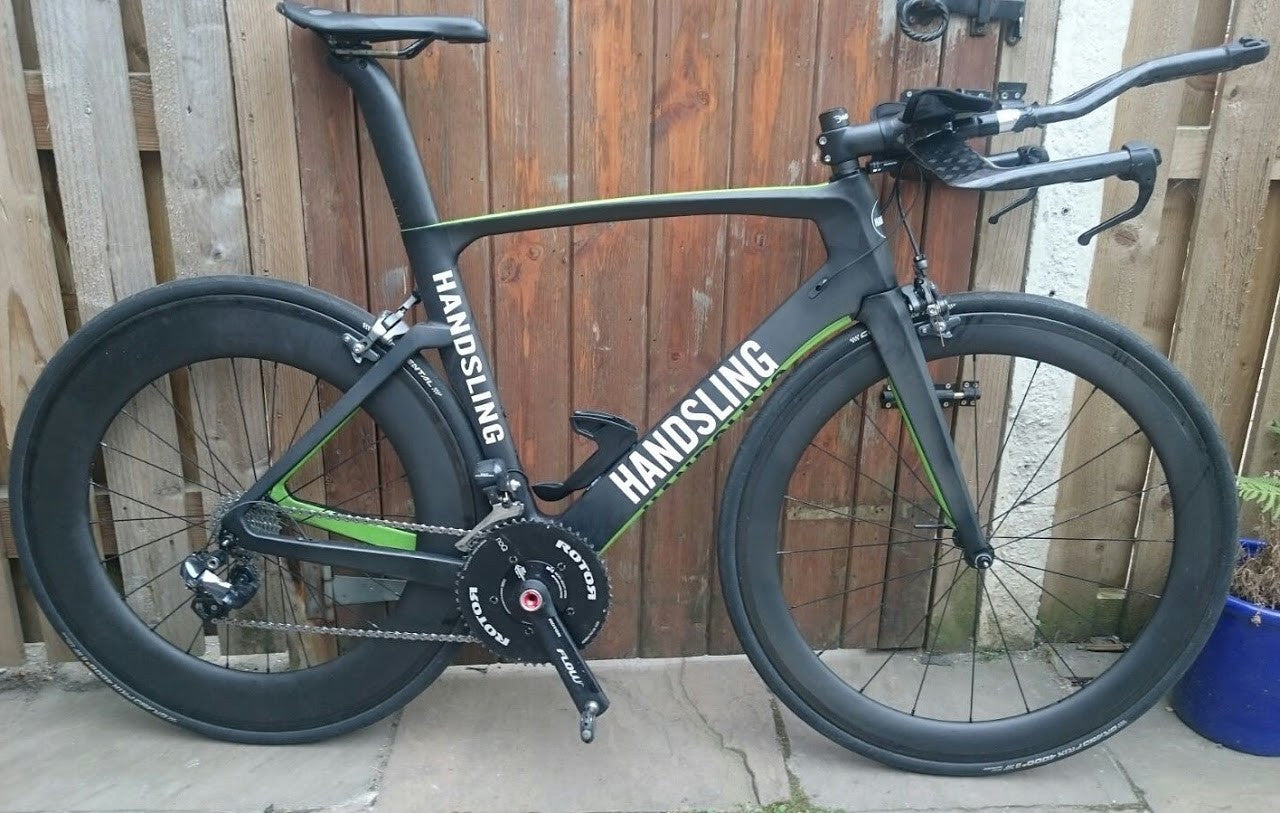 Although it is primarily designed as an aero road race bike, the A1R0 makes a pretty capable time trial bike by all accounts. This one lapped the challenging Richmond Park lap in under 16 minutes o...
A1R0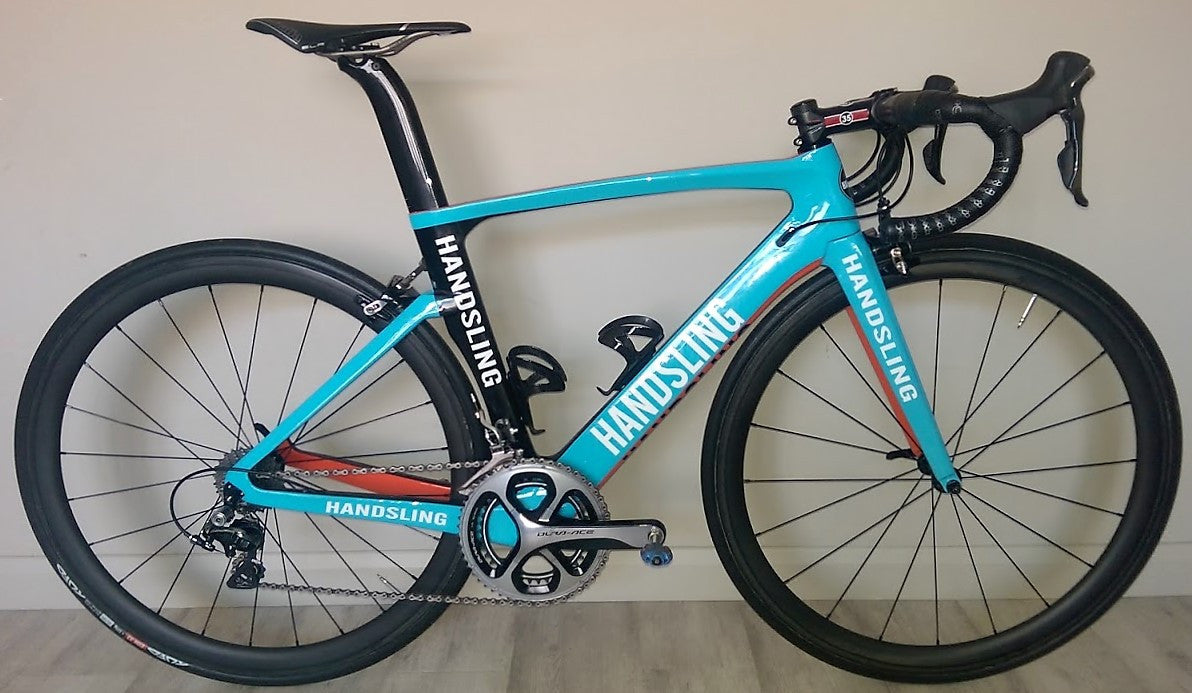 A1R0 advertisement on CycleTechReview.com
We ran an advertisement for the Handsling Bikes A1R0 on CycleTechReview.com recently. What's the big deal you may ask? Well it was a full screen ad, unlike anything we have tried before. To get th...
A1R0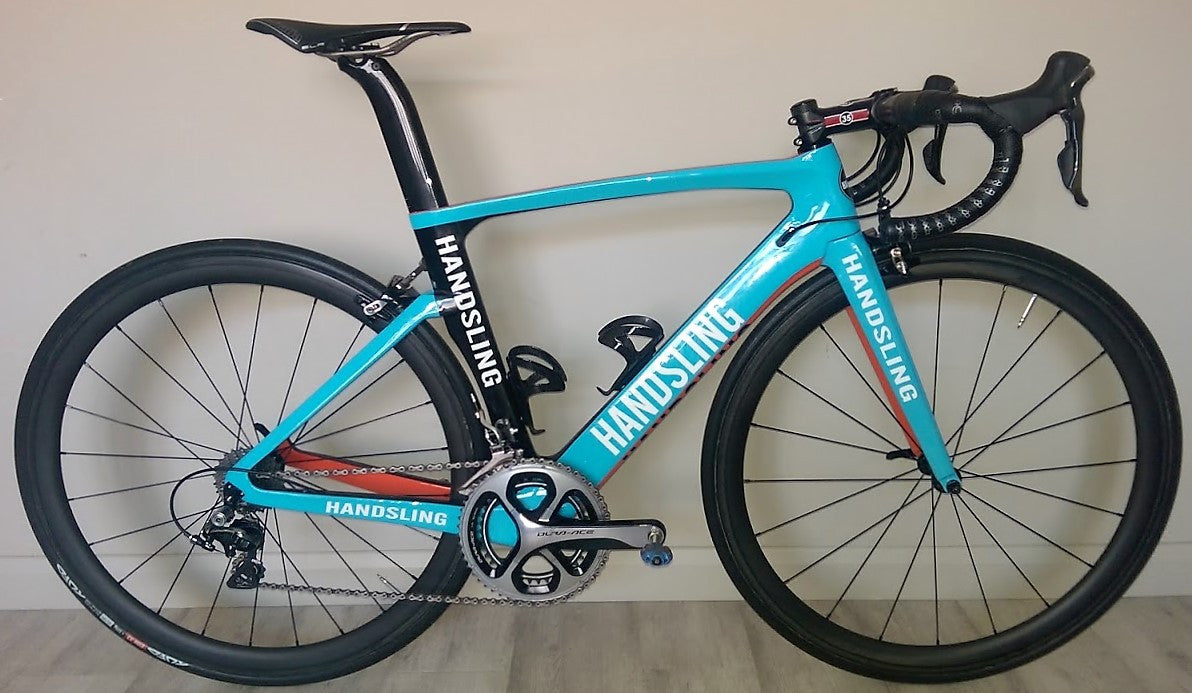 A1R0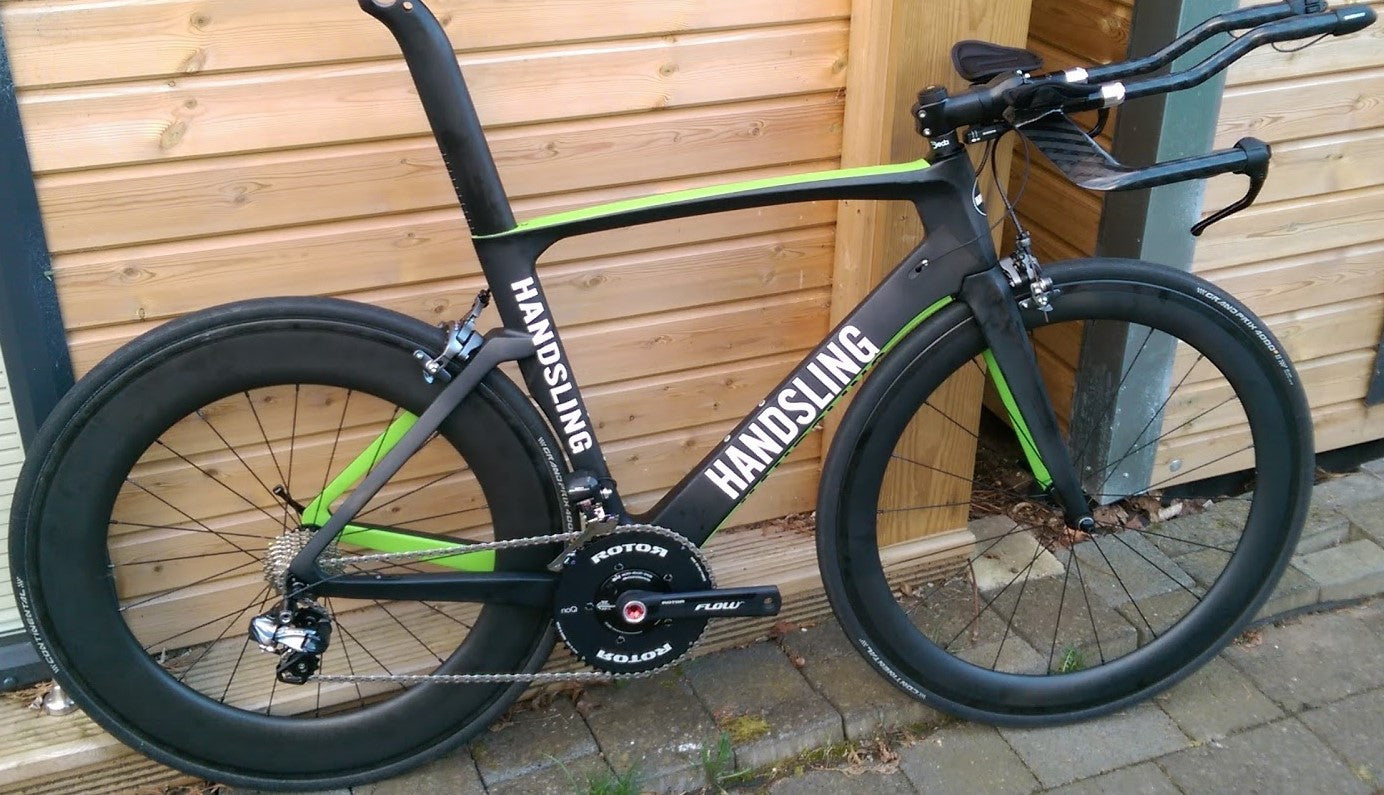 Triathlon, Time Trial, Road Race Special
Handsling Bikes have created a special version of our A1R0 race bike for one customer. The bike features Handsling's wide, aero wheels, in 86mm rear and a 56mm front configuration, a Rotor Flow ch...