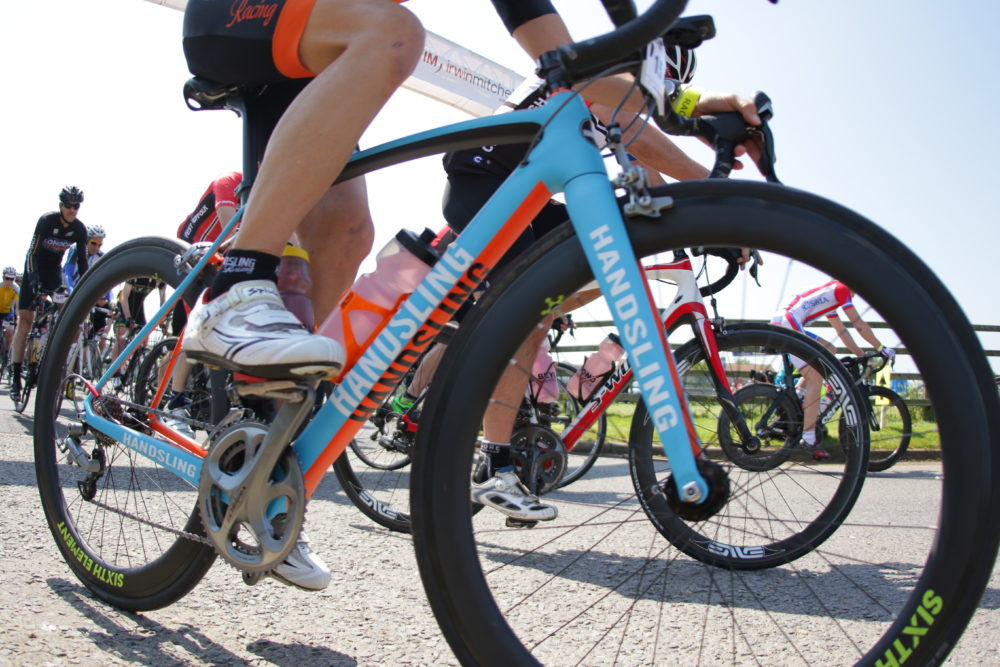 carbon road frame
Paul and his RR1 have been in action at the Tour of Cambridgeshire.  "Somehow the organisers managed another sunny and almost windless day for our Tour of Cambridgeshire 2016 Gran Fondo, read on t...
carbon road frame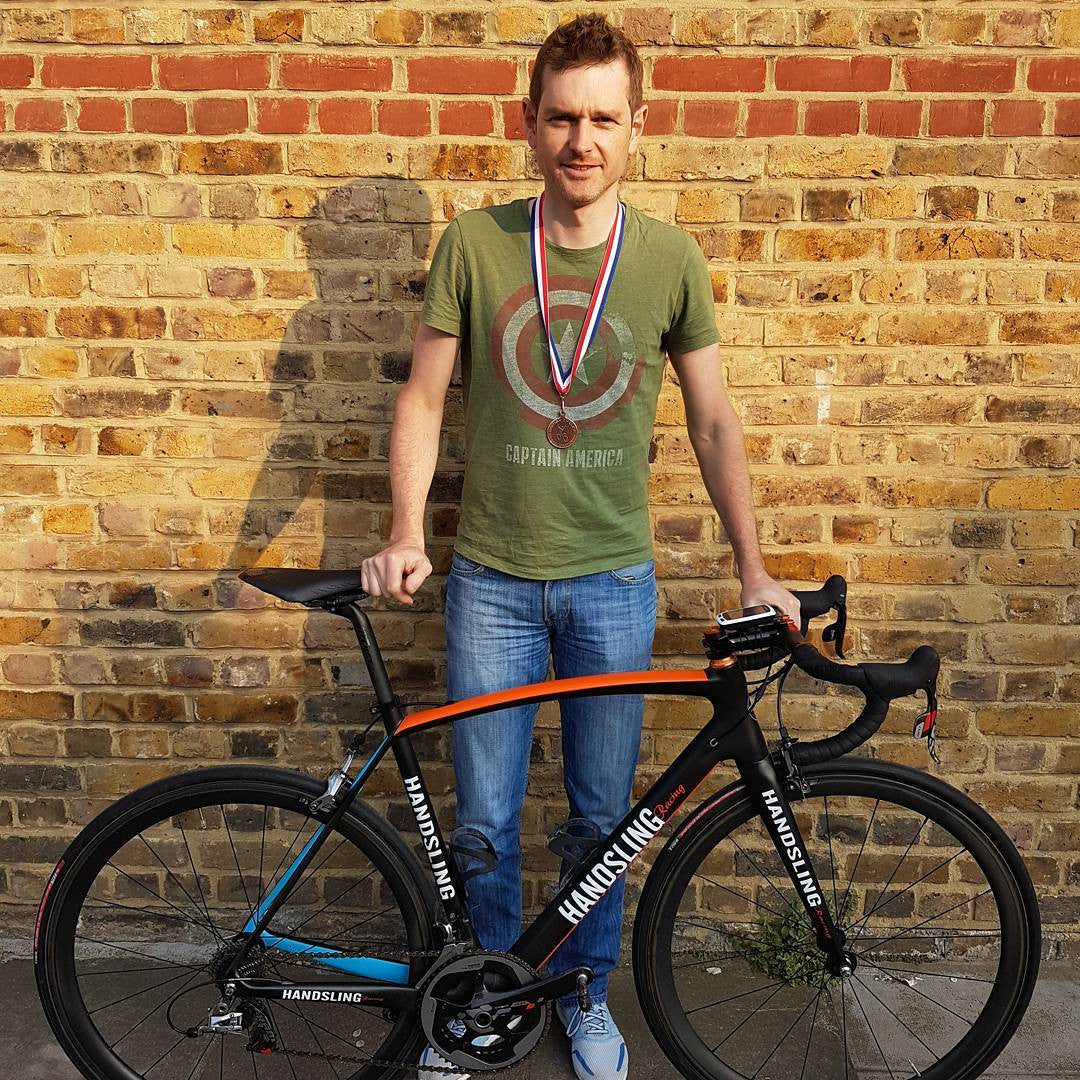 Fred Wright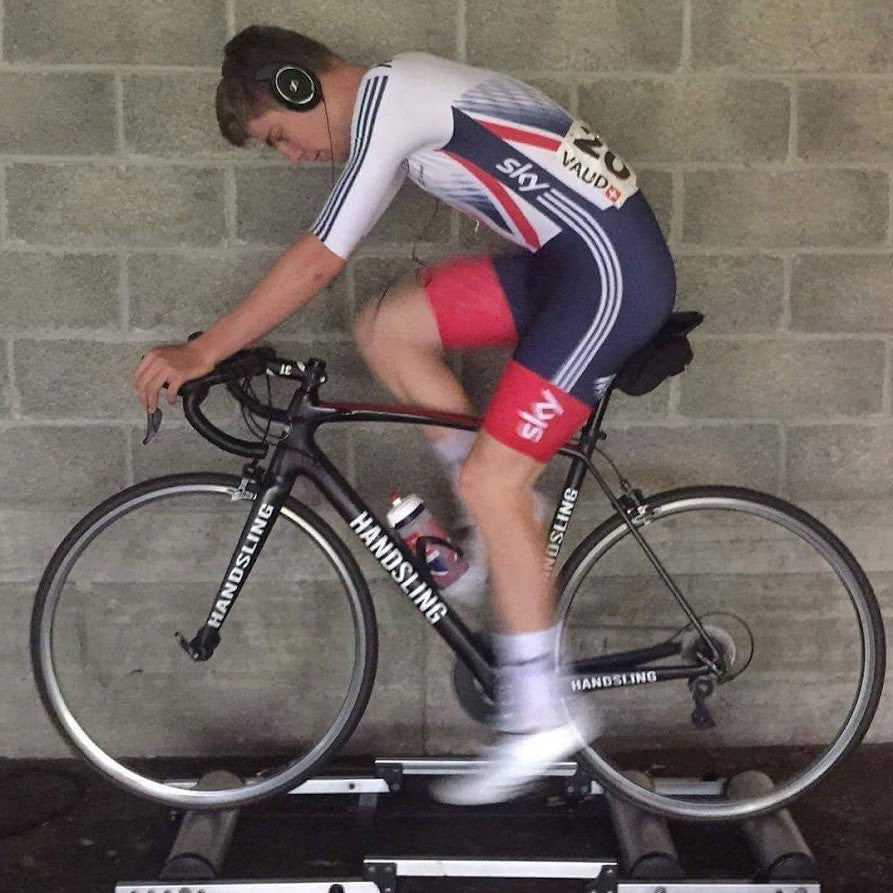 Here is Fred Wright warming up on his RR1 at crazy leg speeds ahead of the World Junior Track Championships where he and his GB teammate demolished a couple of records...  A good warm-up is esse...
carbon road frame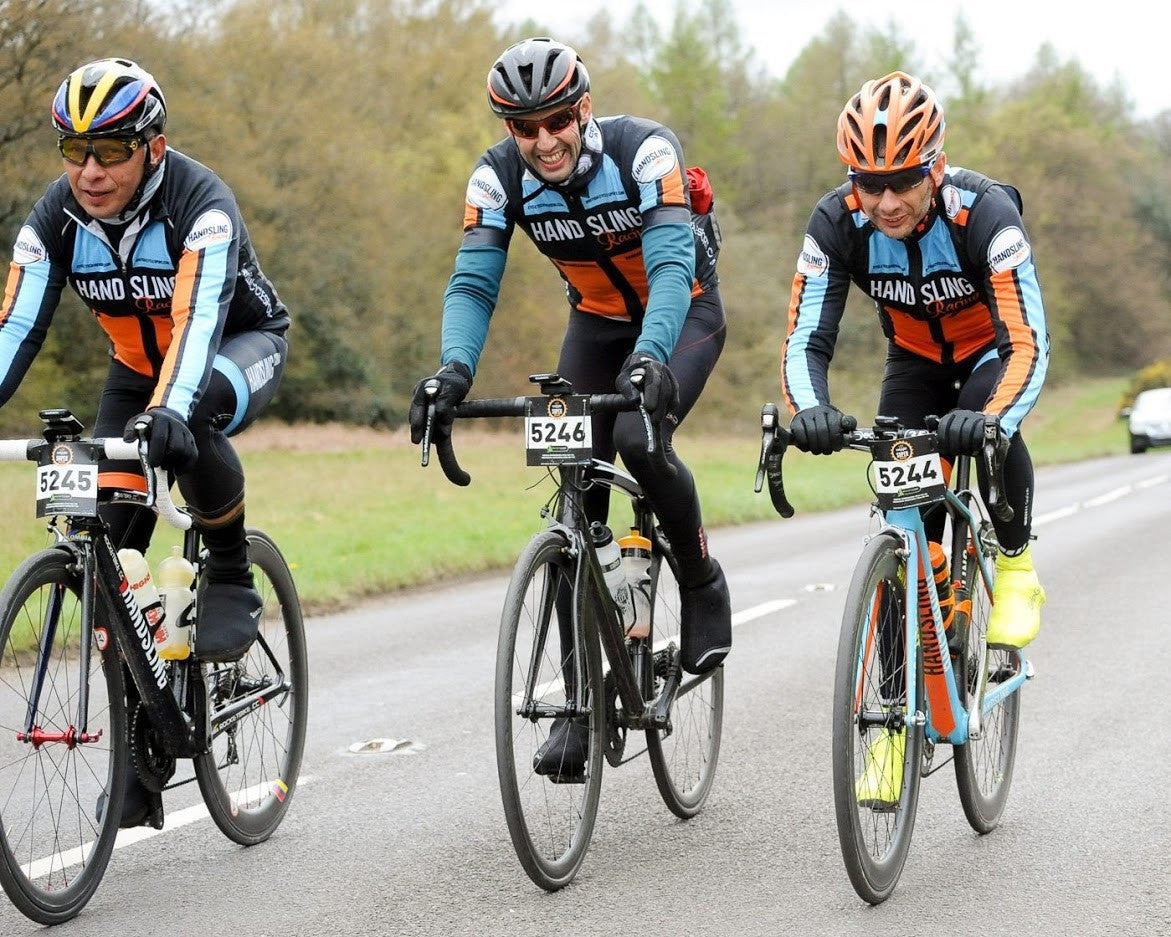 Four members of the Handsling Racing Team, two of them RR1 mounted, rode the Wiggle Ups and Downs Sportive back in April and you can read how they got on here, on CycleTechReview.com.
Fred Wright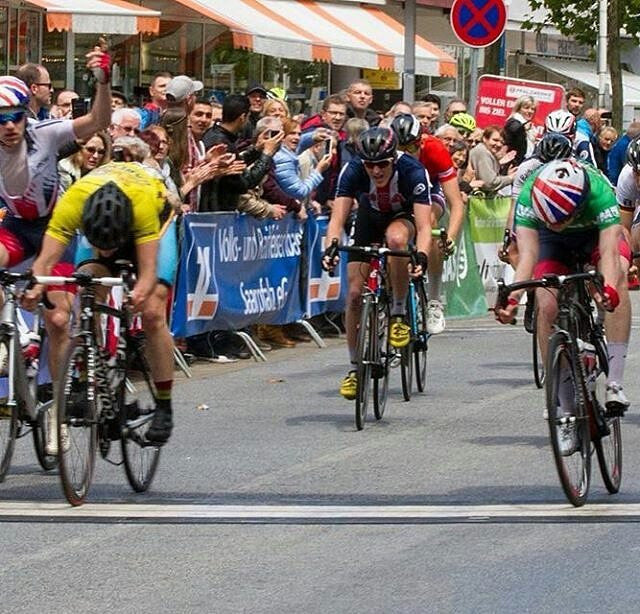 Fred Wright so close in Trofeo Karlsberg
Fred Wright and his Handsing Bikes RR1 nearly got the win in the Trofeo Karlsberg race in Germany... RR1 mounted Fred (on the far right in the green sprinters jersey as points leader of the race) ...
carbon road frame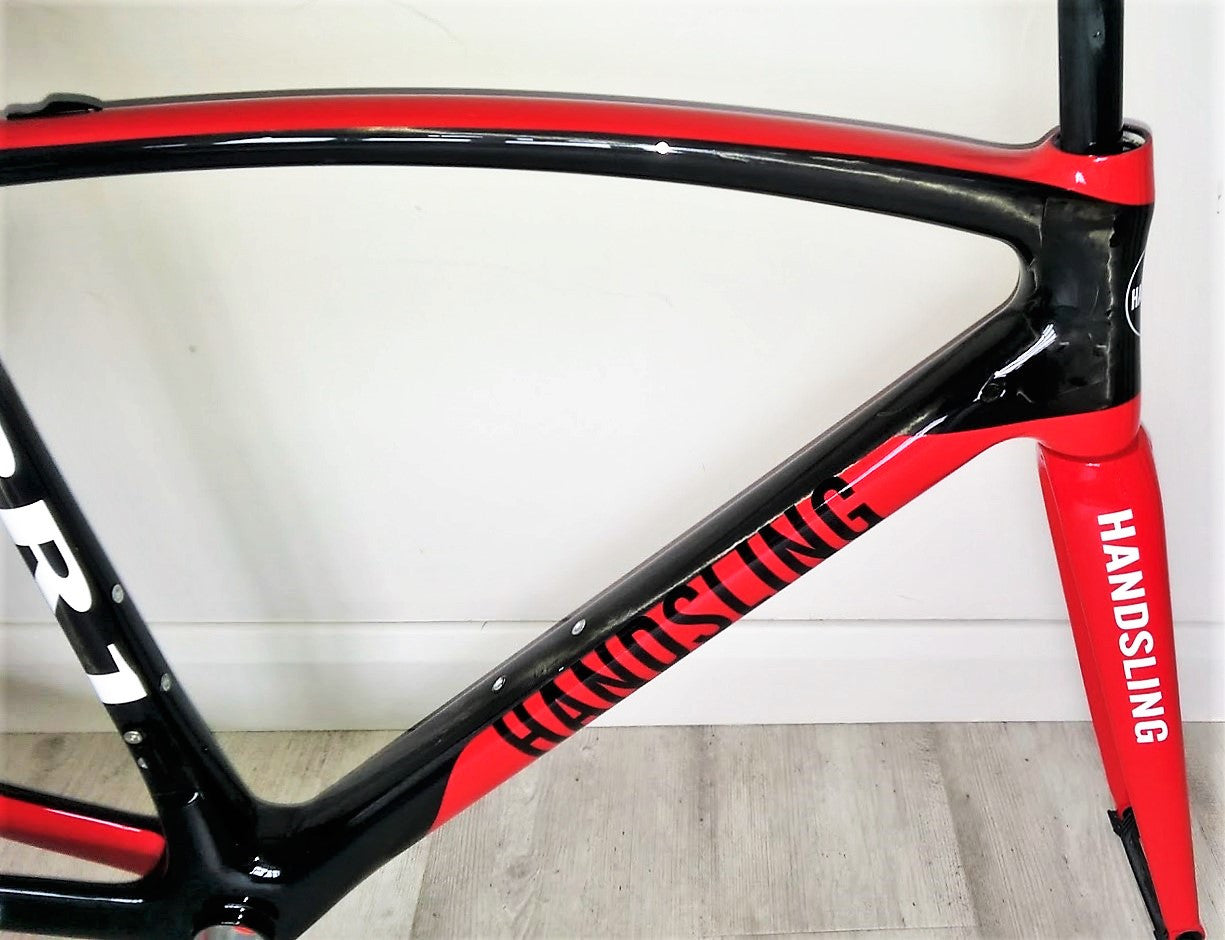 Osteopath Alan got in touch to let us know how he was getting on with his new Handsling Bikes RR1. He says, "I did a 120km training ride 2 weeks ago at these settings and all was good. Last weeken...
carbon road frame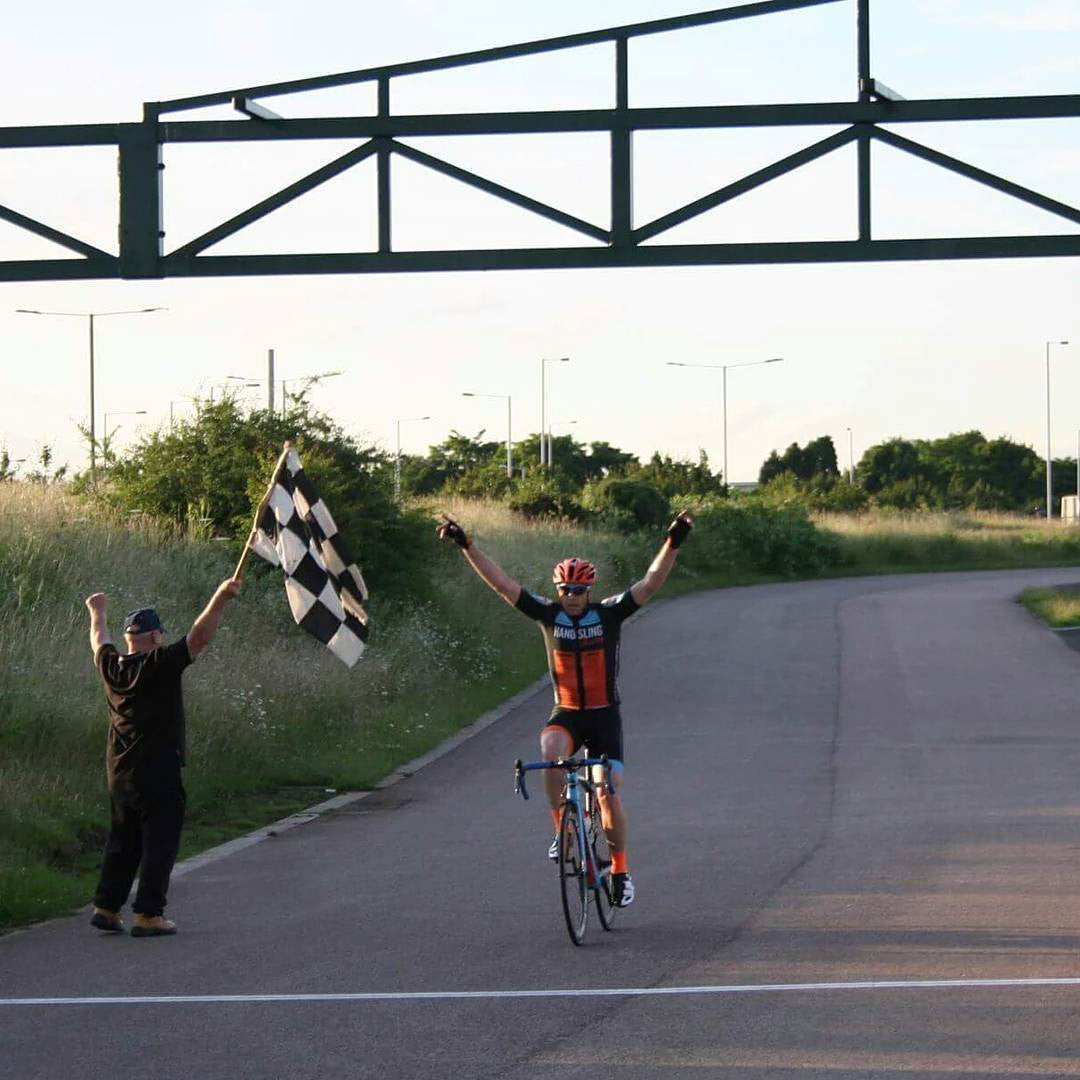 RR1 adds to its long list of race wins
Graham Crow added two wins to the Handsling Bikes RR1's long list of victories. Both of his wins were hard won, with solo breaks ahead of hard charging bunches.